Surprise Me!
Set on the idyllic campus of a women's college in the mountains of Virginia, Small Blessings is a charming first novel with characters who are both sympathetic but also deeply wounded by life's arbitrary injustices. Woodroof has written a poignant story about the lives of lovely, imperfect people and their difficult choices.
Small Blessings by Martha Woodroof ($25.99, St. Martin's Press), recommended by Sarah, Quail Ridge Books, Raleigh NC.
Don't be put off by the strong sexual language at the beginning of Here I Am by Jonathan Safran Foer. It leads you to the skillfully told story of Jacob Bloch, his wife Julia, and their three sons. The growing tension and a destructive earthquake in the Middle East parallel the deterioration of the Blochs' marriage. Having waited over a decade for a novel by Foer, author of two of my favorites--Extremely Loud and Incredibly Close and Everything is Illuminated--I realize that Foer has only become a more eloquent and empathetic storyteller, willing to take on the difficult issues of our time.
Here I Am by Jonathan Safran Foer (Farrar, Straus and Giroux $28), recommended by Mamie at Quail Ridge Books, Raleigh, NC.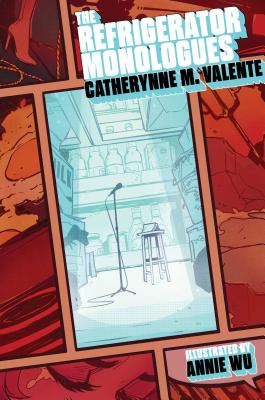 Told in vignettes from the perspectives of women who loved a superhero (and lost their lives because of it), The Refrigerator Monologues, written by Catherynne M. Valente and illustrated by Annie Wu, brings to light the sexism and injustice often portrayed in comic book culture. Many of the stories are clear homages to popular characters, finally giving them a voice previously stifled by their abruptly ended story lines. The voices were all so unique and stunning, you can barely tell they're written by the same author.
The Refrigerator Monologues by Catherynne M. Valente; Annie Wu (Illustrator) ($19.99*, recommended by Quail Ridge Books, Raleigh, NC.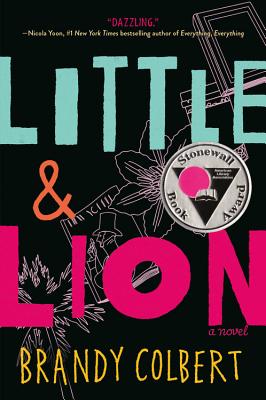 After Pointe (um, hello, go read that if you haven't), I waited and waited and waited for Brandy Colbert's next novel. I was not disappointed. Tackling the always timely topics of sexuality, mental health, and the beautifully, murky path that we walk when we love someone. Perfect for fans of Julie Murphy and Nina LaCour.
Little & Lion by Brandy Colbert ($17.99*, Little, Brown Books for Young Readers), recommended by Parnassus Books, Nashville, TN.
Start of a fun urban fantasy series about Brianna Hai, the half-human daughter of the King of the Fae.
Like Hamilton's Meredith Gentry, Brianna is not sure she can survive deadly Fae politics and is living in the human world, running an occult shop. When her father's enemies attack, however, Brianna can no longer ignore her heritage.
The Exile:  Book One of the Fae by C. T. Adams (Tor) Recommended by Jill at Fiction Addiction Greenville SC