---
GREAT READS HANDPICKED BY GREAT SOUTHERN BOOKSELLERS...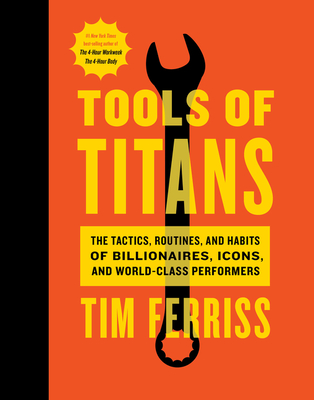 This isn't a self-help or get rich quick book; it's the ultimate browsable treasure trove of tidbits of information from the lives of individuals who are masters of their craft. Topics range from fitness & diet to friendships, work habits, tech, and everything in between. Who doesn't want to hear some sage advice from people like Arnold Schwarzenegger, Sebastian Junger, Jamie Foxx, or Sam Harris? Just the info on pg. 138 about evening and morning rituals is well worth the price of admission (and truly changed my life for the better). If you take from this book what the author intends, you'll "like 50%, love 25%, and never forget 10%."
Tools of Titans by Tim Ferriss ($28, Houghton Mifflin), recommended by Lane, Flyleaf Books, Chapel Hill, NC.
---