Surprise Me!
You read spellbound as young JFK swims miles behind enemy lines in shark infested waters with the life jacket strap of his oldest and most injured crew member clinched in his teeth, leading his sailors to safety on a deserted island. 
He goes back out alone in the black sea, treading water for hours hoping to flag down a passing American ship.  JFK was only 25 years old, on his own, having volunteered for combat.  Years later he kept a glass paperweight on his desk in the oval office that contained the coconut that he had carved a message in and sent to his base alerting his commander to his crew's location.
Fabulous history!
PT 109: An American Epic of War, Survival, and the Destiny of John F. Kennedy by William Doyle (William Morrow & Company) Recommended by Helen at Quail Ridge Books Raleigh NC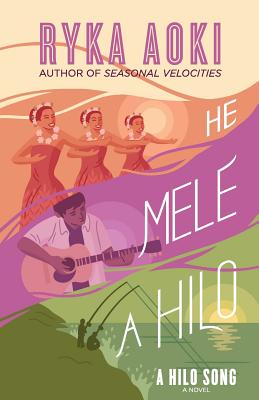 If summer 2017 won't actually take you to Hawaii, travel via the written word! Aoki's novel is filled with love and food and dancing and family drama. This book is perfect for: anyone who wants to sink into a character-driven read suffused with Hawaiian culture.
He Mele A Hilo (A Hilo Song) by Ryka Aoki ($18.95, Topside Signature), recommended by Avid Bookshop, Athens, GA.
This is great historical fiction about the first wife of Albert Einstein, Mitza Maric, who was a brilliant physicist in her own right. Her relationship with Albert and their marriage reveal the difficulty for women during the early 20th century to have a career. Her own contributions to the field of developing science helped promote Albert's career but as his career began to rise, she was diminished and her scientific endeavors stifled. Benedict reveals Mitza's struggles and disappointments with sensitivity and insight. A must read about a fascinating woman.
The Other Einstein by Marie Benedict ($25.99, Sourcebooks Landmark(, recommended by Stephanie, Page & Palette, Fairhope, AL.