Surprise Me!
His first book and my favorite.
I admit, although I don't like how he portrays most women in this book, I appreciate his descriptions, his words, how real and raw many parts are, how I can feel a moment described.
I pick up this book every year at different seasons because it feels changed to me depending on the time of the year, my age in life. It's hard to describe a book I always go back to, to attempt an explanation on why I love it, I just do.

Happy Death By Albert Camus ($15, Vintage), recommended by Erin, Malaprop's Bookstore/Cafe, Asheville, NC.
Meghan Mayhew Bergman has done it again. 
I loved her story collection, Birds of a Lesser Paradise, and am equally impressed with her brilliant new collection, Almost Famous Women.  Bergman takes obscure women from the past and creates a fictional world within the context of their real histories.
Siamese twins, Lord Byron's illegitimate daughter, and Oscar Wilde's niece Dolly are among her chosen subjects. Bergman is a young writer on the rise, and this book, due out in January, will set the new year's bar high for people who love short stories as I do.

Almost Famous Women: Stories by Megan Mayhew Bergman ($25, Scribner), recommended by Mamie at Quail Ridge Books Raleigh NC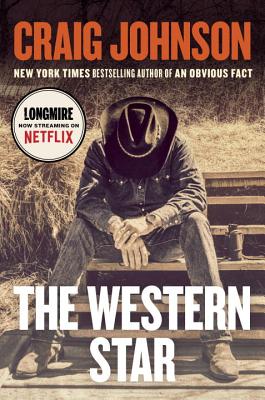 My weak spots are trains, westerns and mysteries, so I was compelled to pick up the new Longmire mystery by Craig Johnson. I flipped through the first few pages and tried to feign disinterest--as a brooding Western lawman would do--but I failed spectacularly and found myself riding alongside Sheriff Walt Longmire, back to his early days as a Wyoming deputy. His efforts to stay alive then serve as the backdrop for his current challenge to confront his darkest enemy. The gun- and book-toting Longmire, and the cast of unique characters on the Western Star kept me guessing as I rode the rails with them for miles through the Wyoming wilderness.
The Western Star by Craig Johnson ($28.00*, Viking), recommended by Quail Ridge Books, Raleigh, NC.