Surprise Me!
Although I'm not a big fan of Hollywood, this story about Mary Pickford and her best friend Frances Marian quickly drew me in and kept me turning the pages. 
Benjamin knows how to flesh out her characters.  I kept wanting to know more about Mary and Frances. And even Douglas Fairbanks.  Such interesting people. I knew nothing about the events that came crashing down on these silent film stars when the movies went to "talkies." Just never gave it a thought. But how devastating. Such a long fall from grace. 
How timely this powerful novel is with all the horrific news of the casting couch in this decade. And look how long it's been going on. 
Written with a loving hand and a knowing mind, Benjamin has once again knocked it out of the park with The Girls in the Picture.
The Girls in the Picture by Melanie Benjamin ($28.00*, Delacorte Press), recommended by Copperfish Books, Punta Gorda, FL.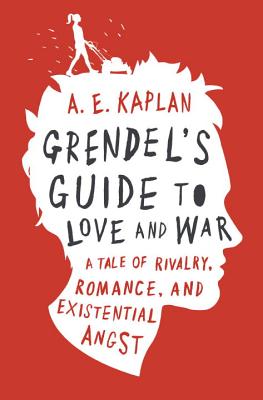 A.E. Kaplan has distilled a Virginia summer directly into Grendel's Guide to Love and War. Tom's desire to simply be a good son somehow leads him into a dangerous (but hilarious) prank war with his unsupervised neighbors. Amidst the crazy plans concocted by his older sister and best friend Ed, Tom continues working his summer job mowing lawns and his less than typical hobby: interviewing his elderly neighbors. More than the pranks or the quirky but entirely authentic characters, Grendel's Guide to Love and War is about Tom coming to terms with the realities of life and relationships. The humorous dialogue, emotional content, and incredible supporting cast make this is a unique but relatable book for fans of Simon Vs. the Homo Sapiens Agenda or John Green's early novels.
Grendel's Guide to Love and War by A. E. Kaplan ($17.99, Knopf Books for Young Readers), recommended by Johanna, Flyleaf Books, Chapel Hill, NC.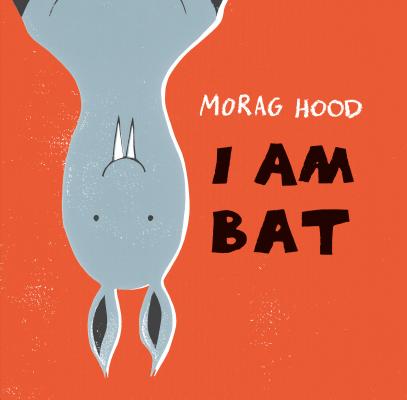 Just in time for the spookiest season, this book is hilarious, snarky, and very cute! I might be a little biased since I have this tremendous love of bats, but I dare you to read it without cracking up. Seriously, you won't be able to resist. I showed it to my boss at the end of a very difficult day and I watched the weight lift off her shoulders in front of me. You will be a hit at story time. The kids will call for this one again and again (or at least I will!).
I Am Bat by Morag Hood ($17.99*, Sourcebooks Jabberwocky), recommended by Fountain Bookstore, Richmond, VA.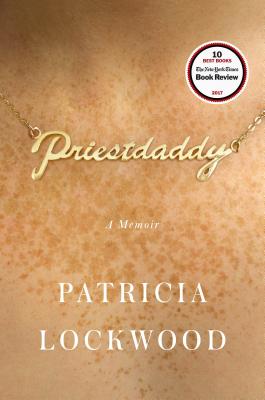 From the publisher: From Patricia Lockwood--a writer acclaimed for her wildly original voice--a vivid, heartbreakingly funny memoir about balancing identity with family and tradition. Father Greg Lockwood is unlike any Catholic priest you have ever met--a man who lounges in boxer shorts, loves action movies, and whose constant jamming on the guitar reverberates "like a whole band dying in a plane crash in 1972." His daughter is an irreverent poet who long ago left the Church's country. When an unexpected crisis leads her and her husband to move back into her parents' rectory, their two worlds collide...
From the staff at The Country Bookshop: This is the funniest book I've read this year. You will Laugh. Out. Loud.
Priestdaddy: A Memoir by Patricia Lockwood ($27.00*, Riverhead Books), recommended by The Country Bookshop, Southern Pines, NC.
I grew up knowing about the Great Mississippi Flood of 1927 but this book brings that time to life.
You can feel the unceasing rain and the mud and the growing fear of the flood coming their way. In this setting we meet a federal agent and a bootlegger brought together by an orphaned baby: a story of seemingly ordinary people who find hope and deliverance where they least expect it--in each other.

The Tilted World By Tom Franklin, Beth Ann Fennelly (William Morrow & Company), recommended by Rene at Quail Ridge Books, Raleigh NC.