TIRED OF AN  ALGORITHM  TELLING YOU WHAT TO  READ ?

Find hundreds of great books--from the hottest new releases and bestsellers to tried and true classics to rare gems--each hand-picked and hand-curated from Southern indie booksellers' websites, newsletters, emails, facebook and twitter posts and from the moments when they stop us in the street, push a book in our hands and say..."YOU'VE GOT TO READ THIS!"
RECENT RECS FROM SOUTHERN INDIES (PDF) | FIND A SOUTHERN INDIE BOOKSTORE
---
RECENT RECOMMENDATIONS FROM SOUTHERN INDIES...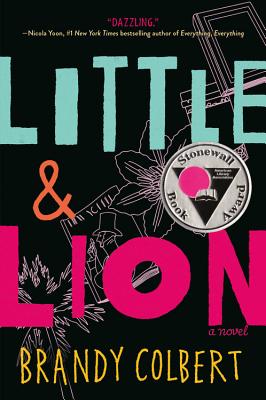 After Pointe (um, hello, go read that if you haven't), I waited and waited and waited for Brandy Colbert's next novel. I was not disappointed. Tackling the always timely topics of sexuality, mental health, and the beautifully, murky path that we walk when we love someone. Perfect for fans of Julie Murphy and Nina LaCour.
Little & Lion by Brandy Colbert ($17.99*, Little, Brown Books for Young Readers), recommended by Parnassus Books, Nashville, TN.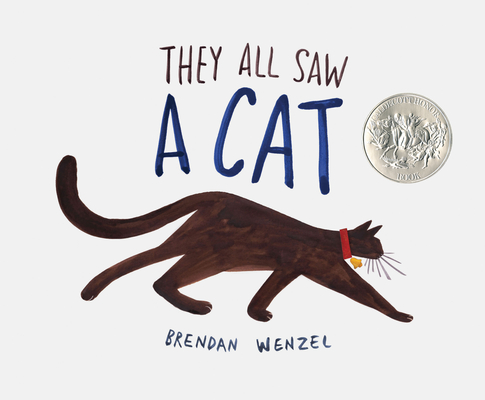 A beautifully illustrated, funny, and imaginative picture book, They All Saw A Cat shares visions of a cat from a diversity of perspectives, each of which sees it slightly differently. This book creates a natural starting point to consider with your child why such a variety of beliefs and opinions exist among people – which makes it a timely book, too.
They All Saw a Cat by Brendan Wenzel ($16.99*, Chronicle Books), recommended by Parnassus Books, Nashville, TN.
From Lemuria Books' blog: "Lockhart introduces a new and captivating suspense and psychological horror novel with Genuine Fraud. The book starts off with chapter 18, in June 2017. Hint: you should pay attention to the dates. The story is mainly told in flashbacks over the course of the past few years. The story is about Imogen and Jule and their friendship and time together. It's a story of those who lack morals. It is a story about those that lack ambition and others who will do whatever it takes to get what they want. It's a story about liars and cheaters (in more ways than one). It's about accidents and premeditation and telling more would give too much away."
Genuine Fraud by E. Lockheart ($18.99*, Delacorte), recommended by Lemuria Books, Jackson, MS.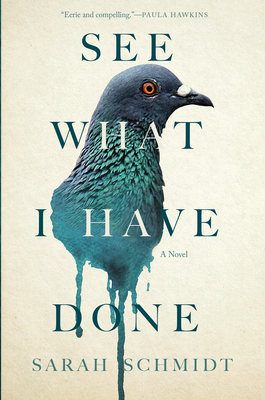 Lizzie Borden took an axe... or did she? Sarah Schmidt takes us inside the Borden household before and after the murders of Andrew and Abby Borden. Schmidt's writing is so good that you can feel the pressure building in the house, taste the sweetness of the pears and sharpness of tainted mutton on the tips of tongues, imagine the smell as the hot summer days weighs heavily, suffocatingly on the inhabitants of the Borden home. Did Lizzie simply snap, did Bridget the maid hack her way to new employment, did Lizzie's uncle intervene to protect his nieces, or was it a stranger? Prepare for sharp-edged read!
See What I Have Done by Sarah Schmidt ($26.00*, Atlantic Monthly Press), recommended by Fountain Bookstore, Richmond, VA.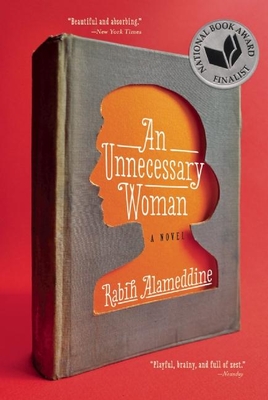 On the first page, a 72-year-old woman in Beirut starts to tell us how she accidentally shampooed her hair blue. I fell in love with her and the book soon after. Aaliya tells us about her family, her city, and her beloved books in one of the most irresistible voices in modern literature.
An Unnecessary Woman by Rabih Alameddine ($16.00, Grove Press), recommended by Quail Ridge Books, Raleigh, NC.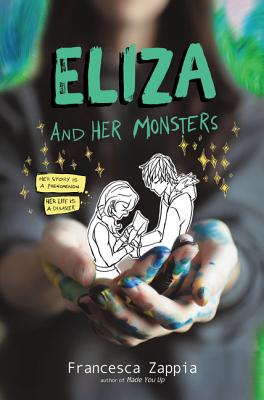 If you have ever had a meaningful internet friendship or been a part of a huge fandom, this book is for you. Eliza is the anonymous author of one of the biggest webcomics ever and I loved being pulled into her many worlds. This book is pitch-perfect, romantically perfect, and perfect perfect. Did I mention I think it's perfect?
Eliza and Her Monsters by Francesca Zappia ($17.99*, Greenwillow Books), recommended by Parnassus Books, Nashville, TN.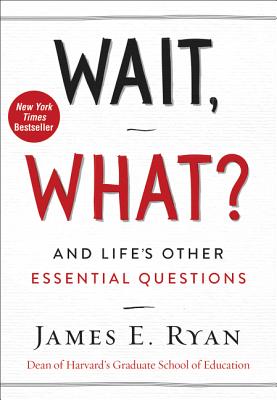 I am generally dismissive of these expanded commencement addresses that clog the shelves every graduation season, but I can't seem to get this one out of my mind. Despite the lofty title of Dean of the College of Education at Harvard, Ryan's contribution to the genre is plain-spoken, funny, honest, and honestly helpful. He focuses on asking yourself a series of broad questions regularly to enhance your character, your quality of life, and your contribution to the world. You can read it in about two hours. This book is great for anyone in transition: moving, retiring, starting a new job. I highly recommend it. I can't stop thinking about it.
Wait, What? And Life's Other Essential Questions by James E. Ryan ($19.99, HarperOne), recommended by Fountain Books, Richmond, VA.