TIRED OF AN  ALGORITHM  TELLING YOU WHAT TO  READ ?

Find hundreds of great books--from the hottest new releases and bestsellers to tried and true classics to rare gems--each hand-picked and hand-curated from Southern indie booksellers' websites, newsletters, emails, facebook and twitter posts and from the moments when they stop us in the street, push a book in our hands and say..."YOU'VE GOT TO READ THIS!"
RECENT RECS FROM SOUTHERN INDIES (PDF) | FIND A SOUTHERN INDIE BOOKSTORE
---
RECENT RECOMMENDATIONS FROM SOUTHERN INDIES...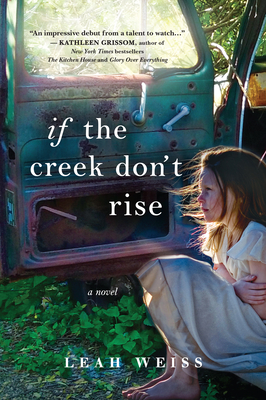 I was hooked at the line, "He's gonna be sorry he ever messed with me and Loretta Lynn." Leah Weiss's debut goes right for the heartstrings with a brutal portrayal of the difficult life in small town Appalachia. Protagonist Sadie Blue is pregnant, and two weeks into her marriage to Roy Tupkin, realizes it was all a mistake. Armed with Loretta Lynn and a new friend in town, she begins to fight for a way out. Told from the perspective of a number of townsfolk, the reader develops a more thorough understanding of all the forces and characters at play in the community. Plus, it has a killer ending!
If the Creek Don't Rise by Leah Weiss ($15.99*, Sourcebooks Landmark), recommended by Fountain Bookstore, Richmond, VA.
A Summer 2017 Okra Pick!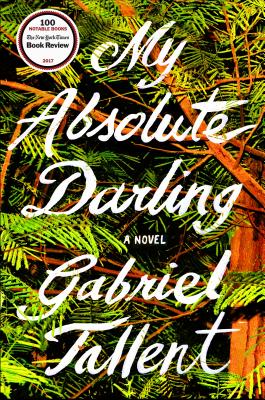 My Absolute Darling is a brand new debut novel that you will be hearing a lot about. Abbe and I found it remarkable and compelling, as have a host of other readers, while some have been repulsed by it. A disturbing, authentic, and suspenseful account of the worst and best that can coincide in the world, My Absolute Darling contains gorgeous descriptions of the natural world of the California coast, original and complex characters, and encounters with intimate, inescapable evil. Fourteen-year-old Turtle Alveston is the hero and she and her father are individuals you will not be able to get out of your mind.
My Absolute Darling by Gabriel Tallent ($27.00*, Riverhead Books), recommended by Quail Ridge Books, Raleigh, NC.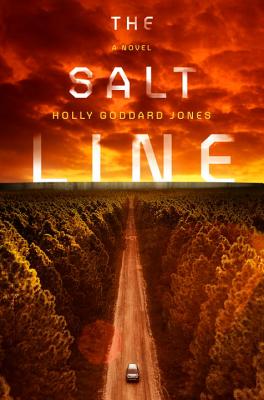 I was not planning on getting addicted to a novel, but after reading the first scene of The Salt Line I was hopelessly riveted. Let me say that Holly Goddard Jones' take on post-apocalyptic fiction involves an America ravaged by a particularly vicious species of tick, so this book might get you feeling phantom itches. I loved The Salt Line for its combination of suspense, social commentary, and a well-drawn cast of characters that had me constantly questioning my loyalties. Pick up this top-notch literary thriller and pack the bug spray-- not that it will save you.
The Salt Line by Holly Goddard, ($2600*, GP Putnam's Sons), recommended by Flyleaf Books, Chapel Hill, NC.
A Summer 2017 Okra Pick!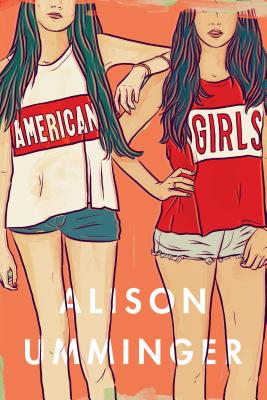 When fifteen-year-old Anna can't stand her home life, she steals her stepmother's credit card and runs away to Los Angeles to stay with her aspiring actress half-sister and ends up getting hired to research the Manson girls, a real group of murderous young women in the 1960s, for an indie film. What Anna ends up finding isn't quite refuge; instead, it's a clear look at herself and a realization about the dark heart of American girldom (as well as a little romance).
American Girls by Alison Umminger ($9.99*, Flatiron Books), recommended by Hills & Hamlets Bookshop, Chattahoochee Hills, GA.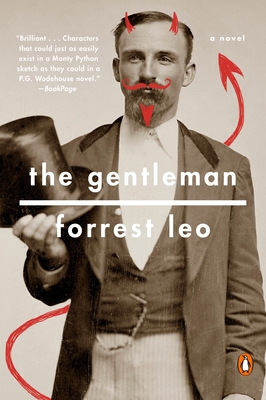 So our main character accidentally sells his wife to the Devil. Like ya do. Originally, he believed he hated his newlywed. But now that she is gone, he is bereft beyond all reckoning and assembles a band of misfits as incompetent as himself to journey to the Underworld to get her back. A refreshing romp at once familiar and strange. Readers will love the bumbling main character and his histrionics.
Recommended for readers of Christopher Moore's historical novels and lovers of Monty Python.
The Gentleman by Forrest Leo ($16.00*, Penguin Books), recommended by Fountain Bookstore, Richmond, VA.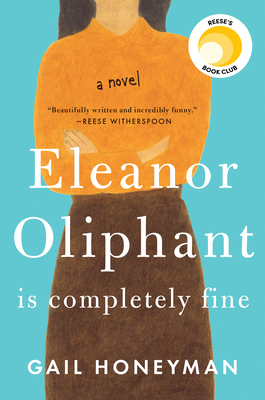 As I began Eleanor Oliphant is Completely Fine, a novel by Gail Honeyman, I thought I'd encountered a cute little story about a quirky young woman whose unfiltered observations of, and responses to, people in her world were laugh-out-loud funny. But my illusions faded quickly. I learned that Eleanor's social ineptness, and a physical deformity, led to her isolation and profound loneliness. And behind the physical scar were the emotional scars inflicted by an abusive mother. This is a sober book but it's not depressing. Eleanor copes with her situation with the help of another quirky soul and professional counseling. Honeyman does a masterful job of using wit and first person narrative to create a powerful story of innocence, in spite of pain, and the possibility of recovery.
Eleanor Oliphant is Completely Fine by Gail Honeyman ($26.00*, Pamela Dorman Books), recommended by Quail Ridge Books, Raleigh, NC.
Ian Falconer brings Olivia alive once again in this hilarious new book. Lovers of the classic Olivia books or those who have not even met Olivia yet will thoroughly enjoy Olivia the Spy. Falconer's comical illustrations are very funny, a combination of drawings, painting and photos that bring even more life to his stories. They are quirky and will brighten anyone's day. Read more at Lemuria Books blog.
Olivia the Spy by Ian Falconer ($17.99, Atheneum Books), recommended by Lemuria Books, Jackson, MS.