TIRED OF AN  ALGORITHM  TELLING YOU WHAT TO  READ ?

Find hundreds of great books--from the hottest new releases and bestsellers to tried and true classics to rare gems--each hand-picked and hand-curated from Southern indie booksellers' websites, newsletters, emails, facebook and twitter posts and from the moments when they stop us in the street, push a book in our hands and say..."YOU'VE GOT TO READ THIS!"
RECENT RECS FROM SOUTHERN INDIES (PDF) | FIND A SOUTHERN INDIE BOOKSTORE
---
RECENT RECOMMENDATIONS FROM SOUTHERN INDIES...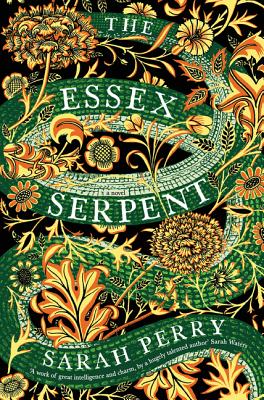 Already a beloved book in the UK, The Essex Serpent is as gorgeous and complex as its cover. The narrative subtly blends together a rich cast of characters and manages to feel familiar even as it travels down unexpected paths.
The Essex Serpent by Sarah Perry ($26.99, Custom House), recommended by Parnassus Books, Nashville, TN.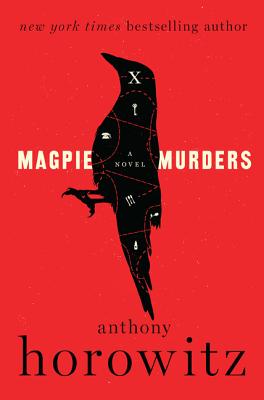 What's better than a murder mystery by the man who created "Foyle's War"? Two murder mysteries, combined into one devilishly delightful package. We're presented with an Agatha Christie-like period mystery--whose ending is missing and whose loathed author has died. Or was he killed? His editor is hot on the case in modern day, not sure of much except she needs those missing pages.
Magpie Murders by Anthony Horowitz ($27.99, Harper), recommended by Quail Ridge Books, Raleigh, NC.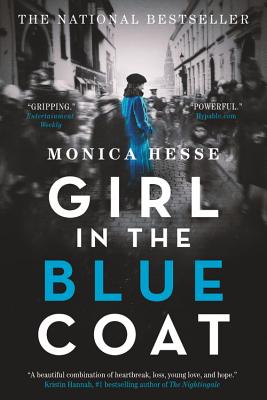 From the publisher: "Amsterdam, 1943. Hanneke spends her days procuring and delivering sought-after black market goods to paying customers, her nights hiding the true nature of her work from her concerned parents, and every waking moment mourning her boyfriend, who was killed on the Dutch front lines when the Germans invaded. She likes to think of her illegal work as a small act of rebellion. Beautifully written, intricately plotted, and meticulously researched, Girl in the Blue Coat is an extraordinary, gripping novel about bravery, grief, and love in impossible times." The national bestseller and winner of the Edgar Award for Best Young Adult Mystery

Girl in the Blue Coat by Monica Hesse ($9.99, Little, Brown Books for Young Readers), recommended by Writer's Block Bookstore, Winter Park, FL.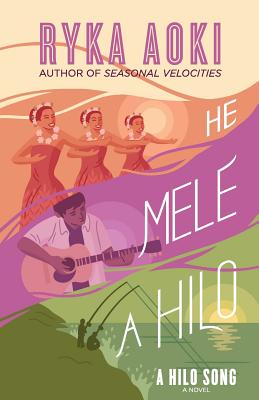 If summer 2017 won't actually take you to Hawaii, travel via the written word! Aoki's novel is filled with love and food and dancing and family drama. This book is perfect for: anyone who wants to sink into a character-driven read suffused with Hawaiian culture.
He Mele A Hilo (A Hilo Song) by Ryka Aoki ($18.95, Topside Signature), recommended by Avid Bookshop, Athens, GA.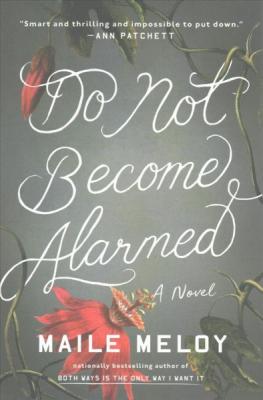 From Parnassus Books' blog: "I'm pretty sure that what Maile has written is a blockbuster, a bestseller, the hot book of summer. Do Not Become Alarmed is too well-written to be written off as a mere thriller, and yet it's undeniably thrilling. It's the story of two families, old friends, who decide to take a cruise and wind up losing their children. That's big, and still the book is bigger than that: it's a novel about race and class, poverty and privilege, marriage and desire, and the quest to be a perfect parent while still being yourself. It's a book filled with rage and guilt in which the most casual actions have lasting consequences. Maile knows how to get the reader's adrenaline pumping, but she also assumes the reader is as smart and complicated and curious as she is." Keep reading...
Do Not Become Alarmed by Maile Meloy ($27.00, Riverhead Books), recommended by Parnassus Books, Nashville, TN.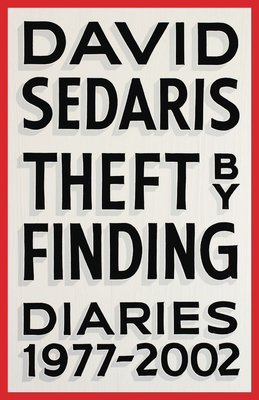 Theft by Finding has all David's humorous and insightful hallmarks and is, at the same time, very different from his previous books, with more sadness and seriousness, at least for the beginning entries. If you grew up in Raleigh you will have a lot of aha! moments being reminded of what a different place it was in 1977. It's really interesting to watch David evolve from the guy with lots of anxiety, no money, and a few addictions, to the celebrated writer he is today, with anxiety intact, of course. The real stars of the book are David's family, who come through as an eccentric bunch, but also a very close and loving one who enjoy one another.
Theft by Finding: Diaries (1977-2002) by David Sedaris ($28.00, Little Brown), recommended by Quail Ridge Books, Raleigh, NC.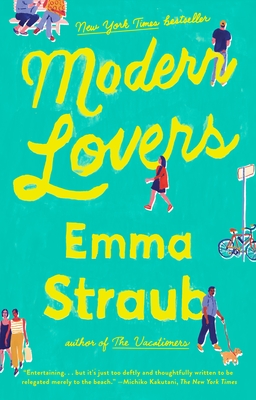 From the publisher: "From the author of the New York Times bestseller The Vacationers, a smart, highly entertaining novel about a tight-knit group of friends from college-- and what it means to finally grow up, well after adulthood has set in. Straub packs wisdom and insight and humor together in a satisfying book about neighbors and nosiness, ambition and pleasure, the excitement of youth, the shock of middle age, and the fact that our passions--be they food, or friendship, or music--never go away, they just evolve and grow along with us."
Modern Lovers by Emma Straub ($16.00, Riverhead Books), recommended by Writer's Block Bookstore, Winter Park, FL.