TIRED OF AN  ALGORITHM  TELLING YOU WHAT TO  READ ?

Find hundreds of great books--from the hottest new releases and bestsellers to tried and true classics to rare gems--each hand-picked and hand-curated from Southern indie booksellers' websites, newsletters, emails, facebook and twitter posts and from the moments when they stop us in the street, push a book in our hands and say..."YOU'VE GOT TO READ THIS!"
RECENT RECS FROM SOUTHERN INDIES (PDF) | FIND A SOUTHERN INDIE BOOKSTORE
---
RECENT RECOMMENDATIONS FROM SOUTHERN INDIES...
Chernow does it again. Common knowledge: Grant won the war for Lincoln; he drank; he came into office as a rank amateur. Chernow gives us a bigger picture: Grant's appreciation for Lee; his stature as the first modern general; his abolitionism; his life in the Gilded Age.
Grant by Ron Chernow ($40.00, Penguin Press), recommended by Flyleaf Books, Chapel Hill, NC.
From Page 158 Books: It was fascinating to step into the life of a gender non-binary individual. I really enjoyed that perspective.
From the publisher: If it weren't for the 57 bus, Sasha and Richard never would have met. Both were high school students from Oakland, California, one of the most diverse cities in the country, but they inhabited different worlds. Sasha, a white teen, lived in the middle-class foothills and attended a small private school. Richard, a black teen, lived in the crime-plagued flatlands and attended a large public one. Each day, their paths overlapped for a mere eight minutes. But one afternoon on the bus ride home from school, a single reckless act left Sasha severely burned, and Richard charged with two hate crimes and facing life imprisonment. The case garnered international attention, thrusting both teenagers into the spotlight.
The 57 Bus: A True Story of Two Teenagers and the Crime That Changed Their Lives by Dashka Slater ($17.99*, Farrar Straus Giroux), recommended by Page 158 Books, Wake Forest, NC.
You don't have to have read Practical Magic to enjoy Hoffman's prequel, although I imagine it would add to the experience. I am not a fan of magical realism or fantasy. But, I decided to read this timely novel this week; Halloween week. And it worked for me. What's more Halloween-like than a story about a family of witches? Well, nothing. Three siblings live in NYC and are visited by their cousin who is also a witch. There's a curse on the Owen's family. Any man who falls in love with them is doomed. And they know this. But they decide to test the waters... So to speak.
The Rules of Magic by Alice Hoffman ($27.00*, Simon & Schuster), recommended by Copperfish Books, Punta Gorda, FL.
Ann Hood and I lived in similar worlds growing up, if not geographically, then economically and culturally. What is most relevant, though, is the similarity of our reading lives as children and teens: we received little guidance in what we "should" read, and yet it seems that the right books appeared at the right time, deeply influencing the people we are now. If you were a "bookworm" (and I mean that is the best way) as a child, and pick up this book, I suspect that you'll feel a similar connection, and likely find Hood's recounting of her early years through the important books in her life as charming as I did.
Morningstar by Ann Hood ($22.95*, W.W. Norton & Company), recommended by Malaprop's, Asheville, NC.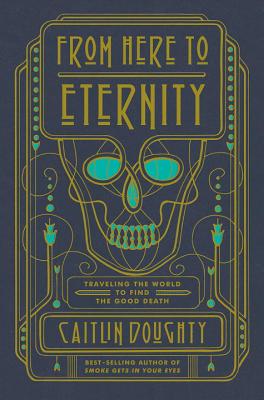 This book is...so...COOL! Maybe I'm just a macabre soul, but Caitlin Doughty argues that much of Western culture has grown too apart from death by avoiding it as much as possible. This prevents us from grieving in proper ways. She takes us around the world studying a variety of different death practices that may leave some of you more squeamish types squirming, but the result is very profound and beautiful and whimsical. It certainly has me thinking about how I would like to go, and now I have so many more ideas (again...macabre)!
From Here to Eternity: Traveling the World to Find the Good Death by Caitlin Doughty, Landis Blair ($24.95*, WW. Norton & Company), recommended by Fountain Bookstore, Richmond, VA.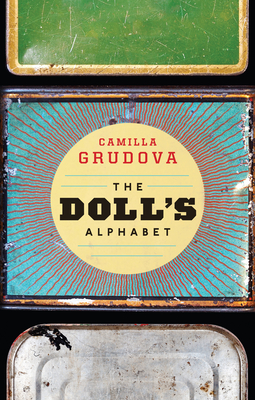 At once illuminating and completely unsettling, The Doll's Alphabet is an incredible collection featuring stories that almost feel as if they exist in a shared world in the not-too-distant future. These are stories about obsessions and perceptions, imbalances of privilege, the absorbing and painful nature of motherhood, and spooky mundanities like tinned meats, costumes, and sewing machines. Full of memorable moments, fascinating vivid details, and grotesque facts of the body, The Doll's Alphabet is an intelligent exploration of identity, femininity, and attraction.
The Doll's Alphabet by Camilla Grudova ($15.95*, Coffee House Press), recommended by Flyleaf Books, Chapel Hill, NC.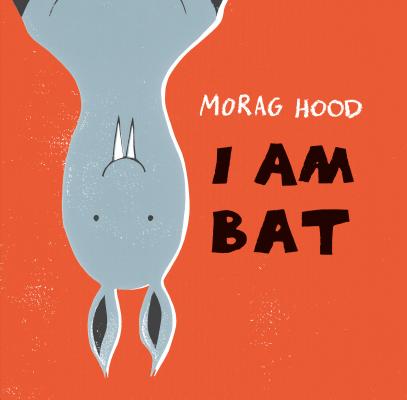 Just in time for the spookiest season, this book is hilarious, snarky, and very cute! I might be a little biased since I have this tremendous love of bats, but I dare you to read it without cracking up. Seriously, you won't be able to resist. I showed it to my boss at the end of a very difficult day and I watched the weight lift off her shoulders in front of me. You will be a hit at story time. The kids will call for this one again and again (or at least I will!).
I Am Bat by Morag Hood ($17.99*, Sourcebooks Jabberwocky), recommended by Fountain Bookstore, Richmond, VA.