TIRED OF AN  ALGORITHM  TELLING YOU WHAT TO  READ ?

Find hundreds of great books--from the hottest new releases and bestsellers to tried and true classics to rare gems--each hand-picked and hand-curated from Southern indie booksellers' websites, newsletters, emails, facebook and twitter posts and from the moments when they stop us in the street, push a book in our hands and say..."YOU'VE GOT TO READ THIS!"
RECENT RECS FROM SOUTHERN INDIES (PDF) | FIND A SOUTHERN INDIE BOOKSTORE
---
THIS WEEK'S RECOMMENDATIONS FROM SOUTHERN INDIES...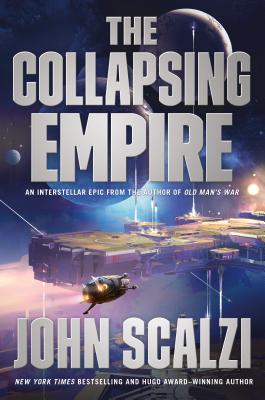 Do you love great sci-fi? Do you think you might love great sci-fi? Do you love gorgeous, hysterical, thought-provoking writing? BOOM. Here is your next amazing read.
The Collapsing Empire by John Scalzi ($25.99, Tor Books), recommended by Grace, Parnassus Books, Nashville, TN.
Details

Published: 13 May 2017

13 May 2017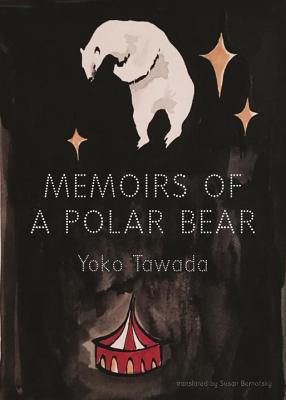 Dreamy and philosophical and bittersweet, this book makes me wish I could get my paw-hands on more memoirs written by polar bears.
"After the death of all living creatures, all our unfulfilled wishes and unspoken words will go on drifting in the stratosphere, they will combine with one another and linger upon the earth like a fog. What will this fog look like in the eyes of the living? Will they fail to remember the dead and instead indulge in banal meteorological conversations like: 'It's foggy today, don't you think?'"
Memoirs of a Polar Bear By Yoko Tawada; Susan Bernofsky (translator) ($16.95, New Directions Publishing Corporation), recommended by Elizabeth, Avid Bookstore, Athens, GA.
Details

Published: 12 May 2017

12 May 2017
Let me be clear: I love short story collections. When done well, short stories can hold great literary (and personal) value to me. Most collections have a few stories that aren't on par with the rest and one or two stellar stories. Difficult Women is not like this. Each story feels real, often magical, but always tangible. Some are allegories, some are simply insightful, while others are brimming with emotion--and they are all excellent. Read more at Foggy Pine Books' blog…
Difficult Women by Roxane Gay ($25.00, Grove Press), recommended by Mary, Foggy Pine Books, Boone, NC.
Details

Published: 11 May 2017

11 May 2017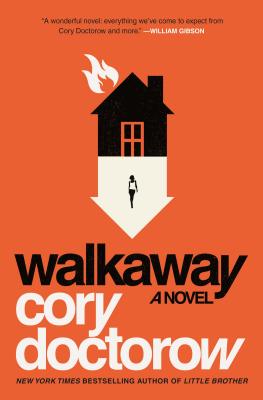 Cory Doctorow's Walkaway is a return to the deep-thinking, insightful, and yet very amusing science fiction of yore. We follow a group of Walkaways (individuals who have left typical society) as they experience and immerse themselves in a counter-culture that should be easy to maintain in a world of surplus. It isn't, of course--especially with differing opinions on what this counter-culture should do and what they could represent. Prepare to laugh and think with a story that is just on the other side of tomorrow.
Walkaway by Cory Doctorow ($26.99, Tor Books), recommended by Banshion, Flyleaf Books, Chapel Hill, NC.
Details

Published: 10 May 2017

10 May 2017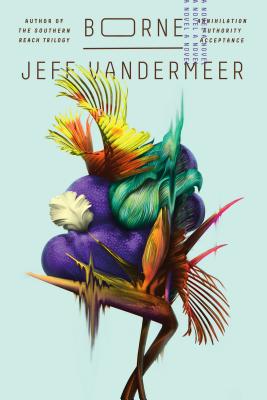 Jeff VanderMeer's Southern Reach trilogy led us on a gradual descent into creeping sci-fi horror. His new standalone novel Borne plunges you straight-off into a post-apocalyptic cityscape picked over by scavengers, failed biotech, and a Godzilla-sized flying bear called Mord. The world VanderMeer describes is terrifying and ingeniously conceived, but it's the relationship between a scavenger, Rachel, and the squid-like biotech creature she names Borne that is the book's most remarkable feat. He was born, but I had borne him.
Borne by Jeff VanderMeer ($26.00, MCD), recommended by Travis, Flyleaf Books, Chapel Hill, NC.
Details

Published: 09 May 2017

09 May 2017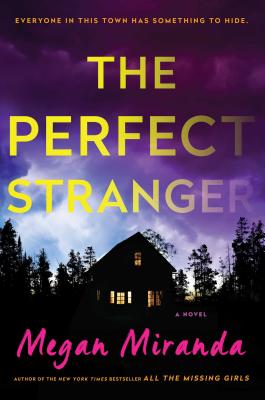 Unputdownable! Full of secrets and revenge and temptation, this is a book that has layers of dark, murky mystery. Literally everyone's a suspect, even main character Leah Stevens, who's keeping plenty of secrets or her own. I came for the twisty thriller, but stayed for the small town intrigue, the heated romance, and the haunted pasts. Watch out for papercuts, because this is a page turner!
The Perfect Stranger by Megan Miranda ($25.00, Simon & Schuster), recommended by Kelly, Fountain Bookstore, Richmond, VA.
Details

Published: 08 May 2017

08 May 2017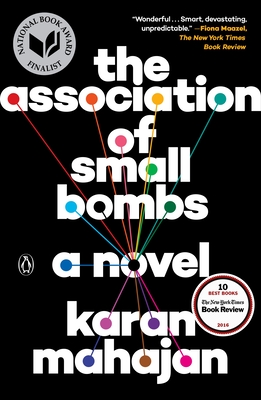 It is so easy to see people who commit acts of terrorism as nameless, soulless people, and that is why this novel is so important. I came to see intimately the lives of three young boys and their families who were deeply affected when one of the boys sets off a bomb in a crowded Delhi market. The tragedy is not to be dismissed, and Mahajan forces us to starkly examine that also. An important book, timely and necessary if we are ever to look terrorism in the face and put an end to it.
The Association of Small Bombs by Karan Mahajan ($16.00, Penguin), recommended by Mamie, Quail Ridge Books, Raleigh, NC.
Details

Published: 07 May 2017

07 May 2017