TIRED OF AN  ALGORITHM  TELLING YOU WHAT TO  READ ?

Find hundreds of great books--from the hottest new releases and bestsellers to tried and true classics to rare gems--each hand-picked and hand-curated from Southern indie booksellers' websites, newsletters, emails, facebook and twitter posts and from the moments when they stop us in the street, push a book in our hands and say..."YOU'VE GOT TO READ THIS!"
RECENT RECS FROM SOUTHERN INDIES (PDF) | FIND A SOUTHERN INDIE BOOKSTORE
---
RECENT RECOMMENDATIONS FROM SOUTHERN INDIES...
Have you ever heard your father complain about the "kids these days"? This book laments the long lost art forms of brick and mortar stores, vinyl records, etc.
In The Revenge of Analog, business and culture reporter and author David Sax lays out a compelling and eye-opening rebuttal to the prevailing orthodoxies that the digital world is king. Sax does not write from the perspective of a Luddite, fearful of technology or averse to new technological discoveries; indeed, he illuminates how cyber and digital discoveries in many ways both enhance and simplify our world. But he lays out how cyber advances have often been oversold and that a portion of the public is turning back to the products, technologies and areas of their lives the tech revolution supplanted. The Revenge of Analog is a thought-provoking, fascinating look at how our world is illuminated, expanded and limited by the choices around us. Read more at Lemuria's blog...
The Revenge of Analog by David Sax ($27.00, Public Affairs), recommended by Lemuria Books, Jackson, MS.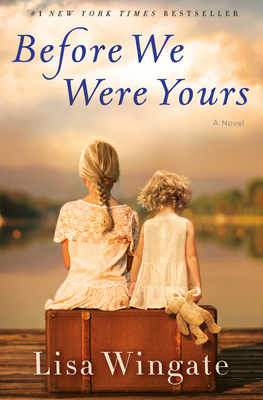 Lisa Wingate is a master storyteller, and I am particularly attached to her historical fiction. Each time I read one of the books, I learn of a part of our southern past that is mostly forgotten, or in the case of the Tennessee Children's Home, swept under the rug. Rill is an amazing child faced with horrors most of us will be unable to imagine. We have Lisa Wingate to bring them to life and paint a picture of horrible corruption and poverty, but also show the amazing determination that can survive anything. The book is an expository and deeply moving family history. Any fan of southern history, especially South Carolina and Tennessee, will enjoy this book.
Before We Were Yours by Lisa Wingate ($26.00, Ballantine Books), recommended by Fiction Addiction, Greenville, SC.
A Spring 2017 Okra Pick!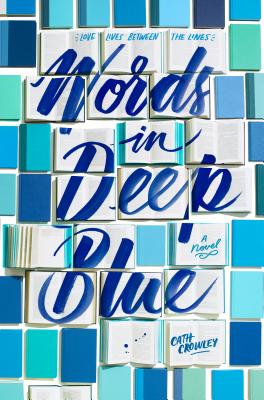 It's hard to find a book that skillfully combines emotional honesty with a truly delightful tone--but Cath Crowley does just that with Words in Deep Blue. Rachel's wounded and grieving heart comes through beautifully. Her connections with Henry and her family, and her emotional growth and change feel authentic, meaningful, and memorable. As a book lover, of course I fell hard for Henry, his family, and Howling Books. I was enchanted by the idea of the Letter Library and wished so badly for a place I could communicate with other readers in the same way. I loved growing closer to Rachel, Henry, George, Martin, Cal, and the Howling Books book club through Cath Crowley's words.
Words in Deep Blue by Cath Crowley ($17.99, Knopf Books for Young Readers), recommended by Johanna, Flyleaf Books, Chapel Hill, NC.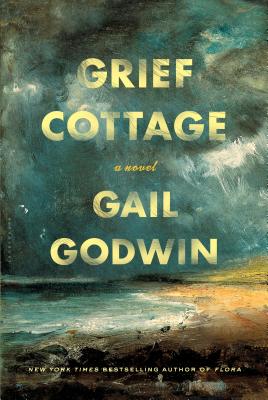 From Sarah: Gail Godwin takes on the voice of a bereaved 11 year old boy in this, a gentle ghost story with understated humor and appealingly unorthodox characters, set on a South Carolina barrier island. The precocious Marcus has recently lost his mother and has his hands full with his artist great aunt who relies on a steady diet of red wine to cope with her own ghosts. Godwin does a beautiful job of exploring the unlikely pairing, the natural elements of the coast, and Marcus's growing obsession with the run down "grief cottage" and the boy who disappeared there in a hurricane 50 years earlier.
From Belinda: The analytical Marcus, a fascinating boy with insights and poise that few adults possess, becomes convinced that he feels, and even sees, the boy who went missing from a crumbling beach house dubbed Grief Cottage. I will not soon forget Marcus; his struggle to define his sense of self and belonging leads to a crisis with profound effects to himself and those in his present, and past, life.
Grief Cottage by Gail Godwin ($27.00, Bloomsbury USA), recommended by Sarah and Belinda, Quail Ridge Books, Raleigh, NC.
A Spring 2017 Okra Pick!
I just devoured the young adult fantasy debut Roar by Cora Carmack. Those who loved Truthwitch, The Red Queen, and Graceling will have a favorite new author to obsess over. Even the cliffhanger ending (it is the first book in a YA trilogy after all) could not dim my delight in this discovery.
Roar by Cora Cormack ($17.99, Tor Teen), recommended by Jill at Fiction Addiction, Greenville, SC.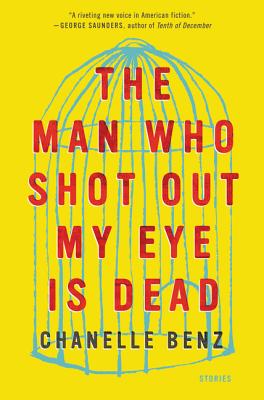 Chanelle Benz is a shapeshifter, a time traveller, an heir to Flannery O'Connor, a sculptor of language, and a writer to watch. Her debut collection of short stories is wildly imaginative and varied, with contemporary stories, a western, "Adela," a purported found tale from 1829 with scholarly footnotes, and another told by a bookseller and former monk in the sixteenth century. All, like "The Mourners," from which the title comes, are dark but still manage to zap the reader with little electrical jolts of surprise. There are no happy endings and none are truly innocent, but the stories are a sign that the future of American literature is bright.
The Man Who Shot Out My Eye Is Dead: Stories by Chanelle Benz ($24.99, Ecco Press), recommended by Lyn, Square Books, Oxford, MS.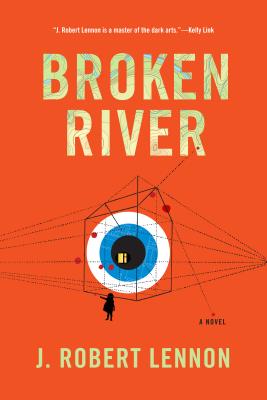 From the onset, it is clear that Broken River is a novel that will have you dreading what lies on the next page but leave you no choice other than to keep reading. A family of three, seeking a fresh start after the father's infidelity, has just moved from the city to a house in upstate New York that's been left dormant for years after its previous tenants were murdered in an unsolved crime. At the expense of their own familial bonds, each member of the family finds their own way of coping with the change in scenery, and both mother and daughter find themselves drawn to the unsolved crime that took the lives of the home's previous occupants. Meanwhile, other individuals who may be linked to the murders are doing some sleuthing of their own. Lennon's characters are among the most believable and terrifying that I've encountered, and an always tangible and at times bordering-on-the-supernatural sense of foreboding casts its shadow over the character's choices and pushes them towards their inevitable convergence.
Broken River by J. Robert Lennon ($16.00, Graywolf Press), recommended by Lane, Flyleaf Books, Chapel Hill, NC.