TIRED OF AN  ALGORITHM  TELLING YOU WHAT TO  READ ?

Find hundreds of great books--from the hottest new releases and bestsellers to tried and true classics to rare gems--each hand-picked and hand-curated from Southern indie booksellers' websites, newsletters, emails, facebook and twitter posts and from the moments when they stop us in the street, push a book in our hands and say..."YOU'VE GOT TO READ THIS!"
RECENT RECS FROM SOUTHERN INDIES (PDF) | FIND A SOUTHERN INDIE BOOKSTORE
---
RECENT RECOMMENDATIONS FROM SOUTHERN INDIES...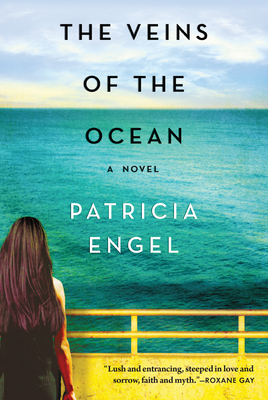 "Everyone's life is a disaster." The thing that Patricia Engel does in The Veins of the Ocean is explain with her brutal honesty and beautifully flawed characters is how we all survive. Buy this for yourself or someone you love or even someone you don't. We all have regrets, buying this book won't be one of them. One of my top 5 books of the summer.
The Veins of the Ocean by Patricia Engel ($17.00, Grove Press), recommended by Inkwood Books, Tampa, FL.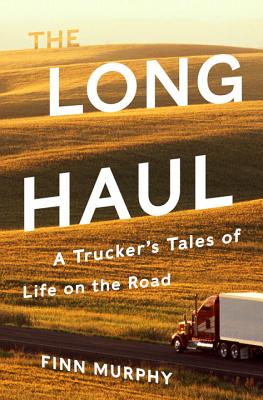 A thoughtful and lively look behind the scenes of long-haul trucking, one of the many jobs that operate conveniently out of mind for most Americans. Murphy has seen a lot during his years on the road, and he doesn't pull any punches sharing his thoughts. This is a fun, hard-to-put-down read that just might inspire you to drop whatever you're doing and hit the road-- or at the very least to be more appreciative of those who do!
The Long Haul: A Trucker's Tales of Life on the Road by Finn Murphy ($26.95, W.W. Norton), recommended by Flyleaf Books, Chapel Hill, NC.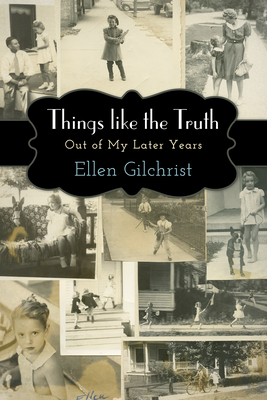 Things like the Truth offers a collection of nonfiction essays about Ellen Gilchrist's life, family, home, work, aging, and the fun of fighting to stay healthy in an increasingly undisciplined culture. This collection brings together for the first time essays by Ellen Gilchrist on her later life and family. Essays such as "The Joy of Swimming" reveal how Gilchrist, as an aging person, thinks about the joys one can discover late in life. Other essays focus on surgery, money, childhood memories, changing perspectives, and the vagaries of the age.
Gilchrist pays special attention to her evolving relationships with her adult children and the pleasures and pitfalls of being a grandmother and great-grandmother. The volume also includes essays from her diary about the sense of place in her mountain home near her work at the University of Arkansas and about life after Hurricane Katrina on the Mississippi Gulf Coast, her second residence.
Things Like the Truth: Out of My Later Years by Ellen Gilchrist ($29.95, University Press of Mississippi). recommended by Garden District Book Shop, New Orleans, LA.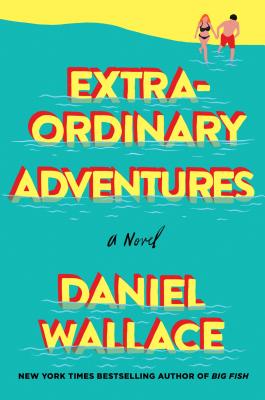 In Daniel Wallace's new novel, Extraordinary Adventures we meet dutiful, unassuming (and lonely) Edsel Bronfman, who is suddenly galvanized into action when he must find a companion in order to be eligible for an all-expenses-paid trip to the beach. Whether you see a bit of yourself in Edsel, or you know someone like him, you'll be routing for him as remarkable events and characters unfold. A funny, perfect read for the summer!
Extraordinary Adventures by Daniel Wallace ($25.99, St. Martin's Press), recommended by Quail Ridge Books, Raleigh, NC.
A Spring 2017 Okra Pick!
Shadow Man is supposed to be the story of a serial killer who was horribly abused as a child and the efforts of the police to track him down and keep him from killing others. However, the book is really about Ben Wade, one of the detectives on the case. While the victims affect him greatly and he gives his all to catch the killer, it is the apparent suicide of a young teenager that really shakes up his world. Shadow Man is about others living in the shadows of what happened in the past. Set in the 1980s in a small one-time ranching community near LA, the beautifully described scenery and small town feeling make the setting a character on its own. Shadow Man could be called a thriller, but it is really much more than that, with characters that are so real you can feel their pain.
Shadow Man by Alan Drew ($27.00, Random House), recommended by Fiction Addiction, Greenville, SC.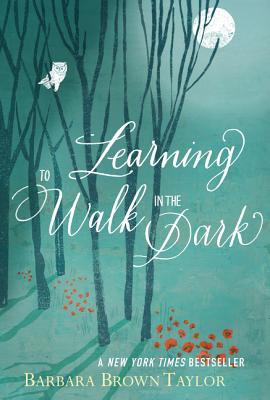 Described as a spiritual memoir, this book is more than that. It's a meditation on understanding and learning to appreciate those periods when our lives are not what we'd like them to be: we're facing difficulties in our work, or our relationships, or we're depressed, or stressed, or simply not able to perform in our lives in the way we want to or think we should be able to. The author, an Episcopal priest, believes that there is much we can learn from the dark—both literally and metaphorically--from the simple act of being able to truly see the stars, to learning about ourselves and others as a way of reaching love, understanding, and joy. Often, she says, it is while we are in the dark that we grow the most.
Learning to Walk in the Dark by Barbara Brown Taylor ($14.99, HarperOne), recommended by Malaprops Bookstore, Asheville, NC.
This is a book for Readers with a capital R!  Will Schwalbe delights and details the pleasure and necessity of reading.  Every chapter features a different book and something that the author got from reading it--Slowing Down, Choosing Kindness, Recharging, Losing, Mastering the Art of Reading (of which I personally underline most of the chapter) and so many more. In fact the only times I put this book down was to write down my own feelings on what I had just read. A perfect book for any bookworm, and one that I'll be sharing with my book club friends!
Books for Living by Will Schwalbe ($25.95, Knopf), recommended by Fountain Books, Richmond, VA