TIRED OF AN  ALGORITHM  TELLING YOU WHAT TO  READ ?

Find hundreds of great books--from the hottest new releases and bestsellers to tried and true classics to rare gems--each hand-picked and hand-curated from Southern indie booksellers' websites, newsletters, emails, facebook and twitter posts and from the moments when they stop us in the street, push a book in our hands and say..."YOU'VE GOT TO READ THIS!"
RECENT RECS FROM SOUTHERN INDIES (PDF) | FIND A SOUTHERN INDIE BOOKSTORE
---
THIS WEEK'S RECOMMENDATIONS FROM SOUTHERN INDIES...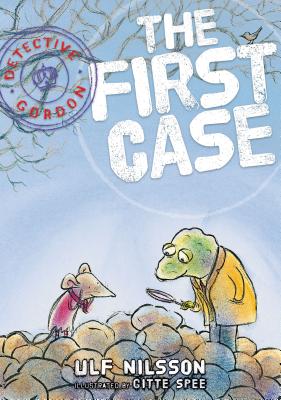 A team of two opposites (a sleepy, slumpy toad and a quick-witted, high-energy mouse) find common ground in a love of cake and solving mysteries. A Swedish import that is as gentle as it is engrossing. One of my absolute favorite series!
Detective Gordon: The First Case by Ulf Nilsson ($16.99, Gecko Press), recommended by the Avid Bookshop, Athens, GA.
Details

Published: 20 May 2017

20 May 2017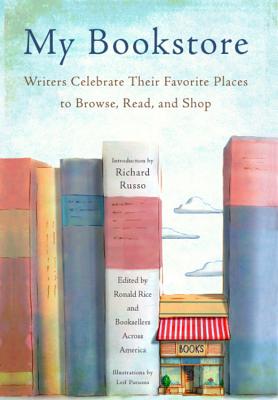 The independent bookstore relationship is a must read for those who must write or wish to. 84 authors share their inspirations and experiences with their favorite local haunts. This would make a great gift for both the book lover and the bookstore lover! Plus...the book jacket is very cool, a great addition in a personal library.
My Bookstore: Writers Celebrate Their Favorite Places to Browse, Read, and Shop by Ronald Rice/editor ($23.95, Black Dog & Leventhal Publishers), recommended by Dori, Page 158 Books, Wake Forest, NC.
Details

Published: 19 May 2017

19 May 2017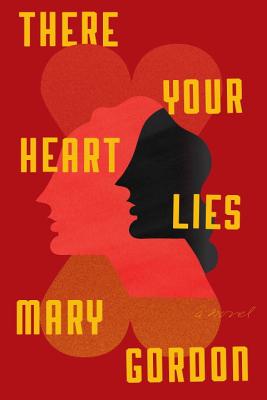 Award-winning author Mary Gordon's new novel, There Your Heart Lies, follows Marian as she leaves her wealthy family behind after her brother's death and volunteers to serve during the Spanish Civil War. As things become more and more volatile under Franco's regime, Marian's relationships do also. The story takes us back and forth between her time in Spain and her present life, where she is a ninety-something widow, dying of cancer. She shares her past with her granddaughter, whose observations of Marian deepened my feelings of empathy for all that had transpired over the course of her full and eventful life.
There Your Heart Lies by Mary Gordon ($26.95, Pantheon Books), recommended by Mamie, Quail Ridge Books, Raleigh, NC.
Details

Published: 18 May 2017

18 May 2017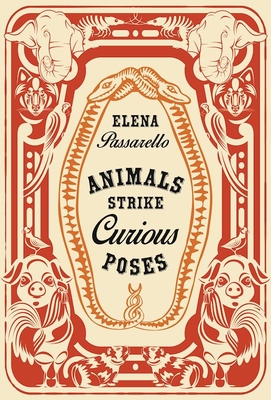 This collection of essays dips into so many genres I can't even explain it. Passarello tells the stories of 16 famous animals immortalized by humans and examines how their stories shape our understanding of humanity. It is witty, informative, and she even takes the perspective of Darwin's tortoise. Yes.
Animals Strike Curious Poses by Elena Passarello ($16.95, Sarabande Books), recommended by Halley, Parnassus Books, Nashville, TN.
Details

Published: 17 May 2017

17 May 2017
A harrowing survival thriller set in the Blue Ridge Mountains about a teenage equestrienne kidnapped by a serial killer who must dig down deep to find the will to first survive then triumph. You won't be able to put this one down!
Ruthless by Carolyn Lee Adams ($10.99, Simon Pulse), recommended by Jill, Fiction Addition, Greenville SC.
Details

Published: 16 May 2017

16 May 2017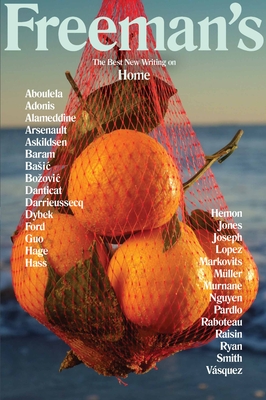 John Freeman is dear to me and the Freeman's anthologies (this is the third) are his most ambitious and accessible projects to date. If you currently read Best American Short Stories or Pushcart Prize anthologies, stretch your wings a bit and try this dazzlingly international collection. The new issue spotlights never-before-published stories, essays, poetry by Edwidge Danticat, Herta Müller, Juan Gabriel Vásquez, Gregory Pardlo, Kay Ryan, Aleksandar Hemon, Viet Thanh Nguyen, and many more.
Freeman's: Home--The Best New Writing on Home by John Freeman (Editor) ($16.00, Grove Press), recommended by Kelly, Fountain Bookstore, Richmond VA.
Details

Published: 15 May 2017

15 May 2017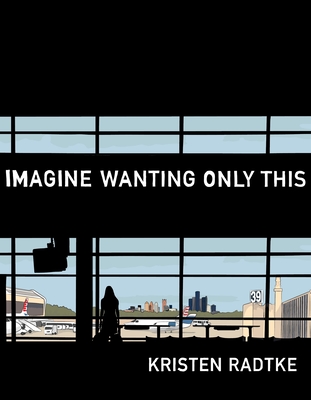 Like a cross between Leslie Jamison and Alison Bechdel, in this graphic memoir Kristen Radtke takes the best of the contemporary essay and brings her story to life with clean and evocative illustrations. Imagine Wanting Only This is a travelogue of displacement, following Radtke to abandoned mining towns, bombed-out ruins, and a lava-covered Icelandic island. What grounds it all, though, is the way Radtke examines what motivates her restlessness: the death of her uncle from a rare genetic mutation, the breakdown of a relationship. Kristen Radkte is a many-talented literary artist, and this remarkable debut will stay with me.
Imagine Wanting Only This by Kristen Radtke ($25.95, Pantheon Books), recommended by Travis, Flyleaf Books, Chapel Hill, NC.
Details

Published: 14 May 2017

14 May 2017