TIRED OF AN  ALGORITHM  TELLING YOU WHAT TO  READ ?

Find hundreds of great books--from the hottest new releases and bestsellers to tried and true classics to rare gems--each hand-picked and hand-curated from Southern indie booksellers' websites, newsletters, emails, facebook and twitter posts and from the moments when they stop us in the street, push a book in our hands and say..."YOU'VE GOT TO READ THIS!"
RECENT RECS FROM SOUTHERN INDIES (PDF) | FIND A SOUTHERN INDIE BOOKSTORE
---
THIS WEEK'S RECOMMENDATIONS FROM SOUTHERN INDIES...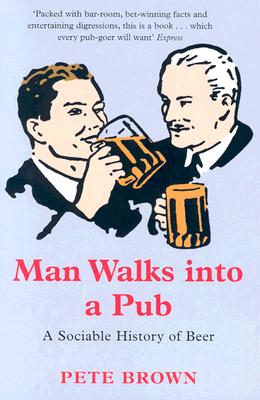 In this Bill Bryson-esque history of pub culture and drinking in England, author Pete Brown carbonates the proceedings with just the right amount of humor and trivia (from "taking you down a peg" to Crocodile Dundee) to make it all go down smoothly.
Man Walks Into a Pub: A Sociable History of Beer by Pete Brown ($15.95, Pan Books), recommended by Steve, Fountain Books, Richmond, VA.
Details

Published: 27 May 2017

27 May 2017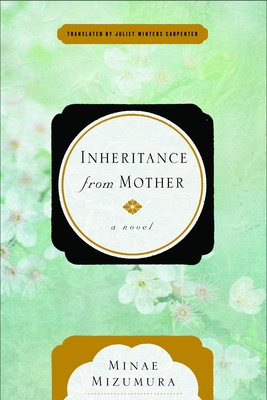 I just finished reading an amazing new novel in translation: Inheritance from Mother by Minae Mizumura (translated by Juliet Winters Carpenter). It's a long novel that was published over a two-year period in a Japanese magazine, as a homage to earlier Japanese serial novels. It follows a middle-aged woman named Mitsuki and her attempts to rearrange her life upon her realization that her husband is cheating on her, that her mother will soon be dying and leaving she and her sister a sizable inheritance, and her constant ruminations on money and the ways she will fill her time and economize her savings until she, too, dies. If that all sounds morbid and dark, it is, but there is also a subtle humor at work during the novel, with both sisters talking about how they'll celebrate when their mother finally dies--their relationship to her is fraught, to say the least--and the many flashbacks into the past add a lot of depth to the characters and the family history overall, leaving me with the feeling of really knowing these characters and of feeling sad to have to leave them by the end of the novel. Luckily, it's relatively long, and Mizumura's writing style is simple but elegant, not forcing you to get too bogged down in deciphering the beauty of each sentence, and really letting you enjoy the characters and the plot.
Inheritance from Mother by Minae Mizumura, translated by Julia Winters Carpenter ($27.95, Other Press), recommended by Jacob, Malaprops Bookstore/Café, Asheville, NC.
Details

Published: 26 May 2017

26 May 2017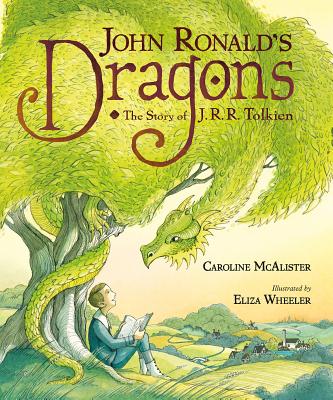 Tolkien loved dragons as a boy, but never found one until he created Smaug. This biography is a perfect introduction to his work. It would be a great family read-aloud, and it includes a bibliography.
John Ronald's Dragons: The Story of J. R. R. Tolkien by Caroline McAlister, Eliza Wheeler (illustrator)($18.99, Roaring Brook Press), recommended by Jackie, Parnassus Books, Nashville, TN.
Details

Published: 25 May 2017

25 May 2017
When writer Paul Stewart heads to the idyllic Italian town of Montalcino to finish his already late book, it seems like the perfect escape from stressful city life. Upon landing, however, things quickly take a turn for the worse when he discovers his hired car is nowhere to be found. With no record of any reservation and no other cars available it looks like Paul is stuck at the airport. That is, until an enterprising stranger offers him an unexpected alternative. While there may be no cars available there is something else on offer: a bulldozer. With little choice in the matter, Paul accepts and so begins a series of laugh out loud adventures through the Italian countryside, following in the wake of Paul and his Italian Bulldozer. A story of unexpected circumstance and lesson in making the best of what you have, My Italian Bulldozer is a warm holiday read guaranteed to put a smile on your face.
My Italian Bulldozer by AndrewMcCall Smith ($25.95, Pantheon Books), recommended by Page & Palette, Fairhope, AL.
Details

Published: 24 May 2017

24 May 2017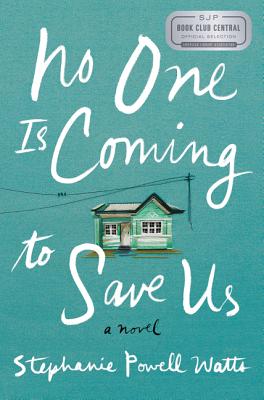 No One is Coming to Save Us by Stephanie Powell Watts is a brilliant recasting of The Great Gatsby among African-Americans in a small town in North Carolina. But I am here to tell you that you don't have to know anything about Gatsby to be completely entranced with this great new novel. Stephanie Powell Watts can flat out write.
No One is Coming to Save Us by Stephanie Powell Watts ($26.99, Ecco Press), recommended by The Regulator Bookshop, Durham, NC.
A Spring 2017 Okra Pick!
Details

Published: 23 May 2017

23 May 2017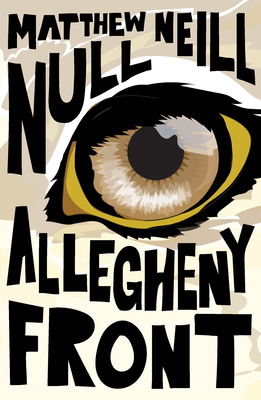 "He is alive, but he cannot go home to face his mother and father, where they mattock small graves from a hillside, and that is a kind of death. He has a sliver of ice. Home is not for him. He lies breathing. He is rushing on."
This is a collection for anyone who loves a really kickass short story. Set in a West Virginia spanning the Civil War era all the way through the present day, these stories are surprising and brutal and thoroughly unsentimental. Despite being steeped in history, these stories are both poetic and experimental.
Alleghany Front by Matthew Neill Null ($15.95, Sarabande Books), recommended by Brian, Scuppernong Books, Greensboro, NC.
Details

Published: 22 May 2017

22 May 2017
This debut novel by a Canadian journalist who has reported on war from Afghanistan to the Black Lives Matter movement imagines a Second Civil War in the US in the years 2074-2093 and its aftermath. Not surprisingly, the states of Mississippi, Alabama, and Georgia ("the MAG") secede over oil issues from a Union that has quite literally, mostly due to climate change, deteriorated into a smaller country whose capital is Columbus, Ohio. Mexico has reclaimed its old territories, a president has been assassinated, the Mississippi River is now the Mississippi Sea... Well-drawn southerners struggle to keep body and soul together and to undermine the northern aggressors One woman in particular, Sarat, emerges as a hero but....no spoilers! Compelling and scary.
American War by Omar El Akkad ($26.95, Knopf Publishing Group), recommended by Lisa, Square Books, Oxford, MS.
Details

Published: 21 May 2017

21 May 2017