TIRED OF AN  ALGORITHM  TELLING YOU WHAT TO  READ ?

Find hundreds of great books--from the hottest new releases and bestsellers to tried and true classics to rare gems--each hand-picked and hand-curated from Southern indie booksellers' websites, newsletters, emails, facebook and twitter posts and from the moments when they stop us in the street, push a book in our hands and say..."YOU'VE GOT TO READ THIS!"
RECENT RECS FROM SOUTHERN INDIES (PDF) | FIND A SOUTHERN INDIE BOOKSTORE
---
THIS WEEK'S RECOMMENDATIONS FROM SOUTHERN INDIES...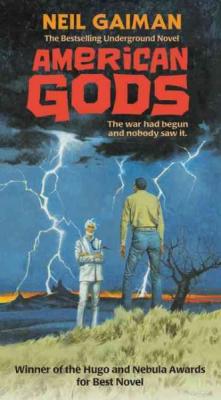 American Gods is an entertaining story that hooks readers from the beginning and does not let go of them until the tale is done. It is the 'Twilight of the Gods' as a new order rises to challenge the old. America is the battleground and the future of the world hangs in the balance. The enigmatic Mr. Wednesday seeks to control the flow of events, and he has hired a most unique individual, Shadow, to assist him. For anyone who has ever wondered whatever became of the old gods of myths and legends, the answer is as deceptively simple as it is complicated: They came to America.
American Gods by Neil Gaiman ($19.99, William Morrow), recommended by Bud, Quail Ridge Books, Raleigh, NC.
Details

Published: 06 June 2017

06 June 2017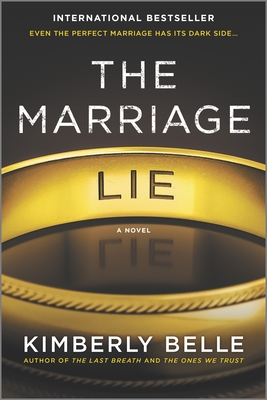 Could it happen to you? The divergence between what Iris thinks she knows about her partner of more than seven years and what she learns about him through digging into his past, after an unforeseen event, tugs emotionally and rationally. Throughout the story, Iris finds many reasons to question every decision she is faced with. Hold on, this one has plenty of twists right up to the last page.
The Marriage Lie by Kimberly Belle ($15.99, Mira Books), recommended by Page 158 Books, Wake Forest, NC.
Details

Published: 03 June 2017

03 June 2017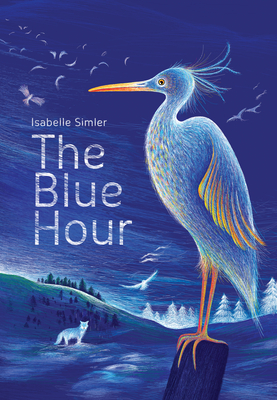 This gorgeous ode to twilight will encourage readers to slow down and savor all things vespertine.
The Blue Hour by Isabelle Simler ($19.00, Eerdmans Books for Young Readers), recommended by Avid Bookshop, Athens, GA.
Details

Published: 02 June 2017

02 June 2017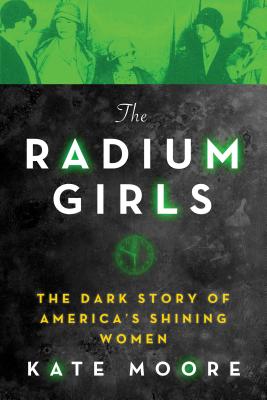 Be forewarned: The Radium Girls: The Dark Story of America's Shining Women will make you very, very angry. Now we may look at early 20th Century attitudes toward radium with shock (radium toothpaste? jockstraps?) At the time, corporate America knew the danger, even if consumers didn't. And no one was more vulnerable than the literally glowing women who painted the in-demand radium dials of watches and instruments. Their years of suffering and legal conflicts led to safer working conditions for others. Think of their legacy when someone cavalierly proposes rolling back worker protections.
The Radium Girls: The Dark Story of America's Shining Women by Kate Moore ($26.99, Sourcebooks), recommended by Rosemary, Quail Ridge Books, Raleigh, NC.
Details

Published: 31 May 2017

31 May 2017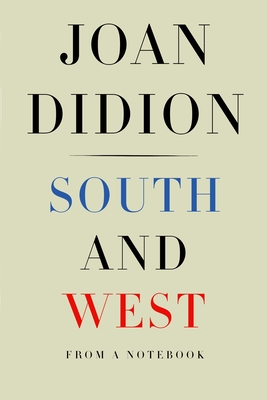 Imagine stumbling on ten Beatles songs that got cut from The White Album. South and West is like that, Joan Didion at her thrilling best. These essays were written in 1970, about the time she published, well, The White Album.
South and West: From a Notebook by Joan Didion ($21.00, Knopf Publishing Group), recommended by Ann, Parnassus Books, Nashville, TN.
Details

Published: 30 May 2017

30 May 2017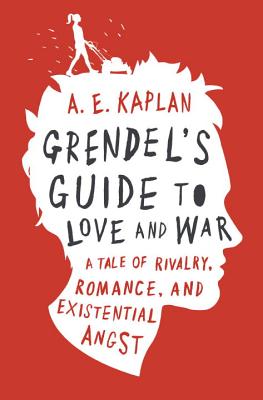 A.E. Kaplan has distilled a Virginia summer directly into Grendel's Guide to Love and War. Tom's desire to simply be a good son somehow leads him into a dangerous (but hilarious) prank war with his unsupervised neighbors. Amidst the crazy plans concocted by his older sister and best friend Ed, Tom continues working his summer job mowing lawns and his less than typical hobby: interviewing his elderly neighbors. More than the pranks or the quirky but entirely authentic characters, Grendel's Guide to Love and War is about Tom coming to terms with the realities of life and relationships. The humorous dialogue, emotional content, and incredible supporting cast make this is a unique but relatable book for fans of Simon Vs. the Homo Sapiens Agenda or John Green's early novels.
Grendel's Guide to Love and War by A. E. Kaplan ($17.99, Knopf Books for Young Readers), recommended by Johanna, Flyleaf Books, Chapel Hill, NC.
Details

Published: 29 May 2017

29 May 2017
A perfect blend of science fiction and fantasy. Wizard meets science genius, or versus, or romantically entangled, or childhood friends now at odds with their world views, but are still attracted to each other. Great first book from Charlie Jane Anders, one of my favorite IO9 editors.
All the Birds in the Sky by Charlie Jane Anders ($15.99, Tor Books), recommended by Adam, Fiction Addiction, Greenville, SC.
Details

Published: 28 May 2017

28 May 2017