TIRED OF AN  ALGORITHM  TELLING YOU WHAT TO  READ ?

Find hundreds of great books--from the hottest new releases and bestsellers to tried and true classics to rare gems--each hand-picked and hand-curated from Southern indie booksellers' websites, newsletters, emails, facebook and twitter posts and from the moments when they stop us in the street, push a book in our hands and say..."YOU'VE GOT TO READ THIS!"
RECENT RECS FROM SOUTHERN INDIES (PDF) | FIND A SOUTHERN INDIE BOOKSTORE
---
THIS WEEK'S RECOMMENDATIONS FROM SOUTHERN INDIES...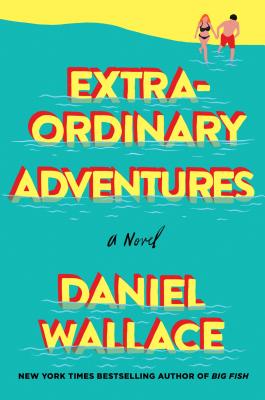 In Daniel Wallace's new novel, Extraordinary Adventures we meet dutiful, unassuming (and lonely) Edsel Bronfman, who is suddenly galvanized into action when he must find a companion in order to be eligible for an all-expenses-paid trip to the beach. Whether you see a bit of yourself in Edsel, or you know someone like him, you'll be routing for him as remarkable events and characters unfold. A funny, perfect read for the summer!
Extraordinary Adventures by Daniel Wallace ($25.99, St. Martin's Press), recommended by Quail Ridge Books, Raleigh, NC.
A Spring 2017 Okra Pick!
Details

Published: 27 June 2017

27 June 2017
Shadow Man is supposed to be the story of a serial killer who was horribly abused as a child and the efforts of the police to track him down and keep him from killing others. However, the book is really about Ben Wade, one of the detectives on the case. While the victims affect him greatly and he gives his all to catch the killer, it is the apparent suicide of a young teenager that really shakes up his world. Shadow Man is about others living in the shadows of what happened in the past. Set in the 1980s in a small one-time ranching community near LA, the beautifully described scenery and small town feeling make the setting a character on its own. Shadow Man could be called a thriller, but it is really much more than that, with characters that are so real you can feel their pain.
Shadow Man by Alan Drew ($27.00, Random House), recommended by Fiction Addiction, Greenville, SC.
Details

Published: 24 June 2017

24 June 2017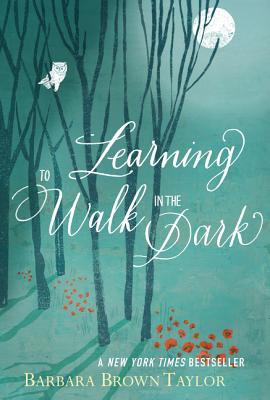 Described as a spiritual memoir, this book is more than that. It's a meditation on understanding and learning to appreciate those periods when our lives are not what we'd like them to be: we're facing difficulties in our work, or our relationships, or we're depressed, or stressed, or simply not able to perform in our lives in the way we want to or think we should be able to. The author, an Episcopal priest, believes that there is much we can learn from the dark—both literally and metaphorically--from the simple act of being able to truly see the stars, to learning about ourselves and others as a way of reaching love, understanding, and joy. Often, she says, it is while we are in the dark that we grow the most.
Learning to Walk in the Dark by Barbara Brown Taylor ($14.99, HarperOne), recommended by Malaprops Bookstore, Asheville, NC.
Details

Published: 23 June 2017

23 June 2017
This is a book for Readers with a capital R!  Will Schwalbe delights and details the pleasure and necessity of reading.  Every chapter features a different book and something that the author got from reading it--Slowing Down, Choosing Kindness, Recharging, Losing, Mastering the Art of Reading (of which I personally underline most of the chapter) and so many more. In fact the only times I put this book down was to write down my own feelings on what I had just read. A perfect book for any bookworm, and one that I'll be sharing with my book club friends!
Books for Living by Will Schwalbe ($25.95, Knopf), recommended by Fountain Books, Richmond, VA
Details

Published: 22 June 2017

22 June 2017
Have you ever heard your father complain about the "kids these days"? This book laments the long lost art forms of brick and mortar stores, vinyl records, etc.
In The Revenge of Analog, business and culture reporter and author David Sax lays out a compelling and eye-opening rebuttal to the prevailing orthodoxies that the digital world is king. Sax does not write from the perspective of a Luddite, fearful of technology or averse to new technological discoveries; indeed, he illuminates how cyber and digital discoveries in many ways both enhance and simplify our world. But he lays out how cyber advances have often been oversold and that a portion of the public is turning back to the products, technologies and areas of their lives the tech revolution supplanted. The Revenge of Analog is a thought-provoking, fascinating look at how our world is illuminated, expanded and limited by the choices around us. Read more at Lemuria's blog...
The Revenge of Analog by David Sax ($27.00, Public Affairs), recommended by Lemuria Books, Jackson, MS.
Details

Published: 21 June 2017

21 June 2017
Lisa Wingate is a master storyteller, and I am particularly attached to her historical fiction. Each time I read one of the books, I learn of a part of our southern past that is mostly forgotten, or in the case of the Tennessee Children's Home, swept under the rug. Rill is an amazing child faced with horrors most of us will be unable to imagine. We have Lisa Wingate to bring them to life and paint a picture of horrible corruption and poverty, but also show the amazing determination that can survive anything. The book is an expository and deeply moving family history. Any fan of southern history, especially South Carolina and Tennessee, will enjoy this book.
Before We Were Yours by Lisa Wingate ($26.00, Ballantine Books), recommended by Fiction Addiction, Greenville, SC.
A Spring 2017 Okra Pick!
Details

Published: 20 June 2017

20 June 2017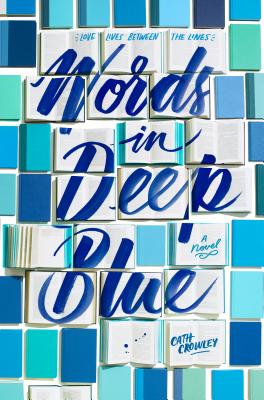 It's hard to find a book that skillfully combines emotional honesty with a truly delightful tone--but Cath Crowley does just that with Words in Deep Blue. Rachel's wounded and grieving heart comes through beautifully. Her connections with Henry and her family, and her emotional growth and change feel authentic, meaningful, and memorable. As a book lover, of course I fell hard for Henry, his family, and Howling Books. I was enchanted by the idea of the Letter Library and wished so badly for a place I could communicate with other readers in the same way. I loved growing closer to Rachel, Henry, George, Martin, Cal, and the Howling Books book club through Cath Crowley's words.
Words in Deep Blue by Cath Crowley ($17.99, Knopf Books for Young Readers), recommended by Johanna, Flyleaf Books, Chapel Hill, NC.
Details

Published: 15 June 2017

15 June 2017