Details

Published: 04 March 2018

04 March 2018
view in your browser | Unsubscribe
Week of March 9, 2018
>> IN THIS ISSUE
The Commonplace Book | Read This! | The List | Trailer Park | Okra Picks | Why I Write the South | Southern Indie Bestsellers | Events
---
{I am a child of the river.}
In which Mr. Jeff Zentner takes the bus (it saves his writing career), Mr. John Hart won't shoot a deer, and Ms. Tayari Jones insists that there is never a wrong time to bring a new voice into the world.
As is befitting for this newsletter, her ladyship, the editor, is in the habit of keeping a journal. She calls it her "day book" -- despite the fact that she does not write in it every day -- and she uses it to record many and various things. Passages and quotes she finds interesting, thoughts about the books she is reading. Observations about the state of her garden, and the comings and goings of the creatures that inhabit it. Recipes she has tried (and often notes on what went wrong).
The day book -- and this is a suggestion that came from her ladyship's mother -- is arranged with a page for each day of the year, such that "March 8" now has four entries on it: one for 2014, 2015, 2017, and 2018.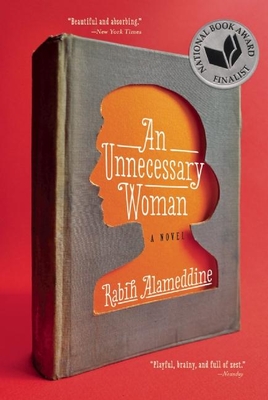 "Sunny and cool" goes the entry for 2015. "The borage and calendula are coming up." The entry for last year contains a list of all the novels mentioned in An Unnecessary Woman by Rabih Alameddine. There are over fifty.
The entry for this year, just completed although her ladyship may add more things as the day progresses and the fancy strikes her, is an account of the planting of a quince tree in her garden. There is some worry about the weather turning cold -- unlike earlier years she has not even sown her borage yet -- and she has added extra mulch. She has been wanting a quince tree since a visit to the gardens at Monticello several years ago, but she was goaded into action this spring after her neighbor in the house behind her own cut down most of the shrubs and small trees that screened the two houses from each other.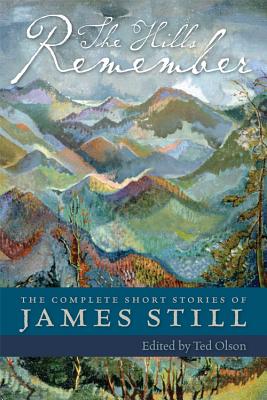 The accumulated effect of the Day Book is a little like those photos one sees of friends taken on the same day in the same place but years apart -- only with words, not pictures. A thread that brings past and present close to each other. Her ladyship is reminded, after five years of sporadic note-taking, that despite occasional warm days the first couple weeks of March are likely to be chilly and wet. (Hence, her decision to put off planting the borage for another week). She is reminded of the books she read a year, or two, or four ago, and is not above taking them down from the shelves for a revisit. "Even the violence is beautiful in an awful way," she wrote five years ago about James Still's collected stories.
And now The Hills Remember is sitting next to her on the table, waiting to be revisited and remembered.
Read Independently! And shop local.

her ladyship, the editor
---
---
Lady Banks' Pick of the Week
---
Noteworthy poetry and prose from her ladyship's bedside reading stack.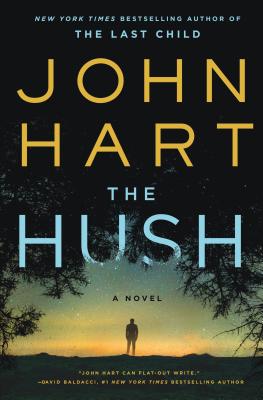 Johnny woke in the crook of a tree under a diamond-studded sky. The hammock around him was worn nylon, and the great oak a hundred feet tall. Even at sixty feet, its trunk was thicker than Johnny, its branches bent but strong. Johnny knew every one of those branches by feel: the worn spots from his feet and hands, the way they leaned out from the trunk and split like fingers. He could climb the tree in total blackness, find his way past the hammock to smaller branches that bent beneath his weight. From there he could see the moon and the forest, the swamp that rolled off to the south. This was his place—six thousand acres—and he knew every stream and hill, every dark pool and secret glade.
John Hart, The Hush (St. Martin's Press, 2018) 9781611178821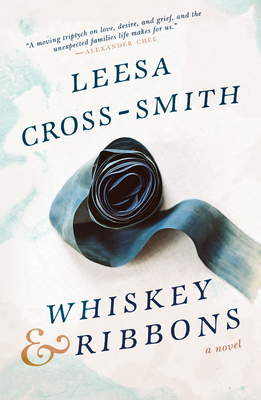 Dalton and I Kissed.
I kissed him.
I kissed Dalton.
He was playing piano and I sat on his lap, facing him. Wine as dark as a dragon's heart was involved, gold-bright whiskey too. We were nearing drunk. We were waiting at the right stop and the drunk train was five minutes away.
Dalton is an exquisite pianist. His mom was a concert pianist, a piano teacher. He can play anything. He played through several songs before deciding on the jangly part of "Piano Man" with hilarious gusto because he knows I like it and Dalton is a natural entertainer. He plays piano as if he's busking for tips and not in our living room, the two of us, alone. I say our living room because he lives here now with Noah and me.
Leesa Cross-Smith, Whiskey and Ribbons (Hub City Press, 2018) 9781938235382
top | share this
---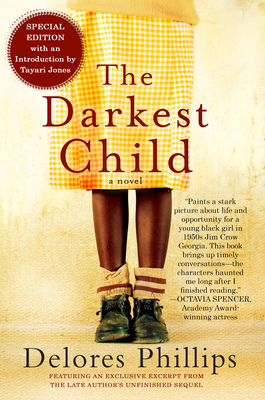 " It should be a classic. I feel that it was published at the wrong time. Well, there's never a wrong time to bring a new voice into the world. So I think what I should say is that when it was published, it didn't receive a lot of attention. I don't want to say it was the wrong time. There's no wrong time for the truth. "  
keep reading: Tayari Jones on The Darkest Child
---
Read This! Books with Street Cred
Recommended reading from Southern Indie Booksellers
While most people will not be willing to go to the frugality extremes of the Thames family, this inspiring memoir should jolt everyone out of their normal spending practices for a second and encourage us to examine if our spending really brings us happiness or is instead covering up a deeper issue that should be addressed.
Meet the Frugalwoods by Elizabeth Willard Thames ($22.99*, HarperBusiness), recommended by Fiction Addiction, Greenville, SC.
---
Tarfia Faizullah's Registers of Illuminated Villages is a stunning exploration of what is taken, destroyed, lost and gained over time by war, by violence, by aging. It is an elegy that celebrates as it laments, unraveling both personal and large-scale trauma. The speakers of these poems consider the power and nature of memory post-9/11, especially as war represents a destroyer of human memory. How does one confront the losses of entire villages? How does one confront the loss of a single sister?
Faizullah's poems are bodily and aromatic; they evoke fruits and spices, blossoms and skies. They rebel against the exoticizing of a place and its people; they confront ignorance and prejudice and hatred, saying, "Suck on a mango, bitch." They explore the painful and precious memories of childhood, the simultaneity of religion and injustice. They are reverently irreverent. Faizullah gathers together lists of destruction and violence, exploring the lives that have been laid to rest beneath those numbers. Her poems are a tapestry of powerful voices, woven together with masterfully precise language; the speaker of each and every poem seemingly saying, "[t]here are so many bodies inside this one."
Registers of Illuminated Villages by Tarfia Faizullah ($16.00*, Graywolf Press), recommended by Avid Bookshop, Athens, GA.
---
Blip is a robot who spends her days plugged into her computer. Due to a power outage, she trips over the cord and falls outside. As Blip ventures into the unknown, she discovers a vibrant world of color and friendship has been just outside her door this whole time. Blip may love being plugged into her computer, but she learns that going outside is way more exciting.
Unplugged by Steve Antony ($16.99*, Scholastic Press), recommended by Octavia Books, New Orleans, LA.
---
From page one, this book draws the reader. Prep schools, a dead body, main characters with secrets, grumpy detectives, unrequited love and emailed blackmail from the aforementioned dead body- and that's all just in the first few chapters. Kay might be a scholarship student, but she's also a queen bee, desperate for a soccer scholarship and even more desperate to keep her secrets. As she uncovers the mysteries of a dead girl, she also unveils secrets of the people she thought she knew best, people just like us. A thrilling page turner!
People Like Us by Dana Mele ($17.99*, G.P. Putnam's Sons for Young Readers), recommended by Fountain Bookstore, Richmond, VA.
---
More bookseller recommendations
top | share this
---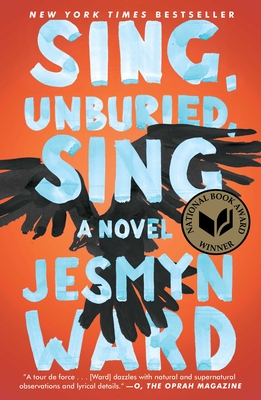 "Ward's novel "Sing, Unburied, Sing" is among five finalists announced Wednesday for the PEN/Faulkner prize. " 
keep reading: Sing, Unburied Sing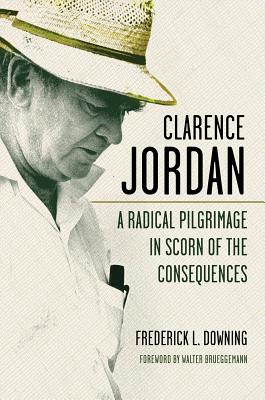 " Clarence Jordan was a 20th century farmer and New Testament Greek scholar from Georgia who is known for his radical ideologies and lifestyle. " 
keep reading: Dr. Frederick Downing nominated for Georgia Author of the Year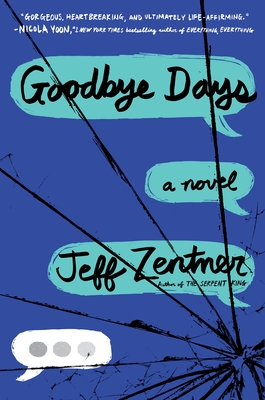 "Every day I have a 35 minute bus ride to work and a 35 minute bus road home. And what I do in that 70 minutes is I just write furiously. "  
keep reading: From song writing to novel writing
---
The List: March Staff Picks from Parnassus Books, Nashville, NC
top | share this
---

Oh yeah, John, you have a winner here! The Hush continues the story of Johnny Merriman that began in The Last Child. Now, 12 years later, he's trying to save the land he has inherited and strange things are occurring. A bit of a change of pace from his previous books, The Hush kept me up all might and I can't wait to talk to people about it.
The Hush by John Hart ($27.99*, St. Martin's Press), recommended by McIntyre's Fine Books, Pittsboro, NC.
top | share this
---
"Oh yeah, John, you have a winner here!" --McIntyre's Fine Books, Pittsboro, North Carolina
Set in the world of his most beloved novel The Last Child ("A magnificent creation" —The Washington Post), John Hart delivers a stunning vision of a secret world, rarely seen.
It's been ten years since the events that changed Johnny Merrimon's life and rocked his hometown to the core. Since then, Johnny has fought to maintain his privacy, but books have been written of his exploits; he has fans, groupies. Living alone in the wilderness beyond town, Johnny's only connection to normal life is his old friend, Jack. They're not boys anymore, but the bonds remain. What they shared. What they lost.
But Jack sees danger in the wild places Johnny calls home; he senses darkness and hunger, an intractable intent. Johnny will discuss none of it, but there are the things he knows, the things he can do. A lesser friend might accept such abilities as a gift, but Jack has felt what moves in the swamp: the cold of it, the unspeakable fear.
Building on the world first seen in The Last Child, The Hush is more than an exploration of friendship, persistence and forgotten power. It takes the reader to unexpected places, and reminds us all why John Hart, after five consecutive New York Timesbestsellers, still warrants comparison to such luminaries as Pat Conroy, Cormac McCarthy, and Scott Turow.
The Hush by John Hart | St. Martin's Press | 9781250012302
"A page-turner that hits on universal and topical themes. Cross-Smith has serious storytelling talent. A must read for 2018." -- Malaprop's Bookstore/Cafe, Asheville, North Carolina
For fans of The Mothers Leesa Cross-Smith's anticipated novel following a contemporary African American family caught in the wake of a tragic police shooting.
Set in contemporary Louisville, Leesa Cross-Smith's mesmerizing first novel surrounding the death of a police officer is a requiem for marriage, friendship and family, from an author Roxane Gay has called "a consummate storyteller."
Evi—a classically-trained ballerina—was nine months pregnant when her husband Eamon was killed in the line of duty on a steamy morning in July. Now, it is winter, and Eamon's adopted brother Dalton has moved in to help her raise six-month-old Noah.
Whiskey & Ribbons is told in three intertwining, melodic voices: Evi in present day, as she's snowed in with Dalton during a freak blizzard; Eamon before his murder, as he prepares for impending fatherhood and grapples with the danger of his profession; and Dalton, as he struggles to make sense of his life next to Eamon's, and as he decides to track down the biological father he's never known.
In the vein of Jojo Moyes' After You, Whiskey & Ribbons explores the life that continues beyond loss, with a complicated brotherly dynamic reminiscent of Elizabeth Strout's The Burgess Boys. It's a meditation on grief, hope, motherhood, brotherhood and surrogate fatherhood. Above all, it's a novel about what it means—and whether it's possible—to heal.
Whiskey & Ribbons by Leesa Cross-Smith | Hub City Press | 9781938235382
top | share this
---
by John Hart
I was 21 when I read THE PRINCE OF TIDES by the great Pat Conroy, and even now I remember its opening line, "My wound is geography." He was speaking of the South Carolina low country, of the waters and the marshes and all the living things that share that place. If you've read the book and remember its characters then you understand the power of those words.  "My wound is geography…"
Genius.
I'm a child of the South, and more specifically, a child of the river. Growing up in Rowan County, my family had 472 acres where the Yadkin spilled into the headwaters of High Rock Lake. It was a beautiful property, its borders unchanged since Cornwallis camped on it during the Revolutionary War.  I've not stood on that land in three decades, but I remember the fields and woods like I'd walked them yesterday. I can close my eyes even now and feel the breeze that rose off the river. I remember the cattle, the deer, the stutter of quail and the smell of black snake on my hands. We lived in the city, but spent long days on the farm. We had horses and dirt bikes and outbuildings as old as the county, itself. For two miles our property followed the water. That meant coves and driftwood and arrowheads in the sand. For a boy like me it was paradise.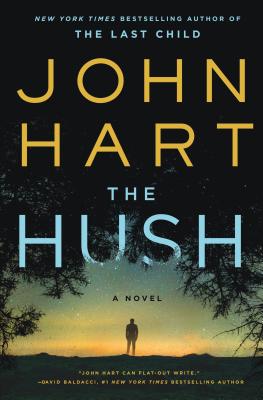 I think most every week of that land, of its pastures and streams and its wild and secret woods. It was a world unto itself, a forgotten nation with a population of me. My family was there, of course - the parents in the garden, the sisters on horseback – but most often I was by myself or with some friend from the city. We'd build forts in the hayloft and rafts beside the river. The old tenement shack was mounded with stored seed, and that was a playground no other boy ever had: a dozen dusty rooms and hills you could never climb. I knew every inch of that property, and I mean every single one. I knew where to watch for Copperhead and the best places to fish, where to pick fig and pear and blackberry, the fallen trees across the creeks, and which muddy spots would suck off your shoes. I caught catfish the size of my sister, bream by the hundreds and, once, a largemouth bass that must have weighed nine pounds. When I was older I hunted, but mostly for quail and dove and rabbit. I liked the deer too much to shoot, and even now let them roam unmolested on land I own in Virginia.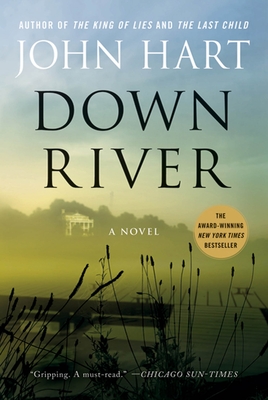 Life on the river was a special gift, and there was a song I learned early: the call of a fox in the night, of bullfrogs and owl and the blow of a startled deer. For a handful of years it was the rhythm of my childhood, to wake in the gray light and fall asleep with fireflies in the trees. And all the while there was the river, the slow, muddy brown and all the wonderful things it carried - not just the fish and the otter, but the blue-glass bottles, half-buried, the boaters and the fowl and the silver wood stacked everywhere the water bent. Childhood on the Yadkin was an adventure, and the river cut a channel right through me. I write about it in my books; it touches most every story. My second novel, DOWN RIVER, is an unabashed testament to the river, and to the power of memory.
Yet, good things end. And though I blame no one for the sale of the farm – divorce happens, as does life - I ache for the place that was. The land was developed years ago, and in a way that hurts all the more for its thoughtless nature. It's a junkyard now, and a trailer park littered with plywood additions and dead cars and dogs on short chains. This, too, shows up in my books, and speaks as well to the power of loss.
"Geography is my wound."
Damn.
I can't think of those early days on the river without feeling the changes time has wrought, not just on the land but on all of us. Things were simpler then. There was no Internet, and no such thing as a Play Station or a smart phone. Kids walked to school and played outside. The television had three channels. When the farm was sold, all that seemed to change. I know it didn't happen on the same day or even in the same year, but it feels like it, looking back, like the ruination of that farm signaled an end to simplicity. Maybe there's something to that. Maybe I just got older. 
What I do know is that I've always aspired to have my own farm on a wide, slow river, to retrieve what I'd lost and to offer the same experience to my children. I never lost sight of that dream, and though it took a long time to achieve it, I've been fortunate enough to not only find the perfect property, but to buy it out of development, and thus protect it forever. I walk that land almost every day. I take my children there, and my wife. I lead my dogs through the fields and woods and think, "No development will happen here."
There's poetry in that, I think.
I no longer live in North Carolina, but I set my books there, and when I close my eyes its what I see: Salisbury and Rowan County, the people and the land and the long, forever river.
In Pat's book there's a second line after the first. "My wound is geography," he wrote. "It is also my anchorage, my port of call."
He got that one right, too.
--------------------
John Hart is the author of five New York Times bestsellers, THE KING OF LIES, DOWN RIVER, THE LAST CHILD, IRON HOUSE and REDEMPTION ROAD. The only author in history to win the best novel Edgar Award for consecutive novels, John has also won the Barry Award, the Southern Independent Bookseller's Award for Fiction, the Ian Fleming Steel Dagger Award, the Southern Book Prize and the North Carolina Award for Literature. His novels have been translated into thirty languages and can be found in over seventy countries. A former defense attorney and stockbroker, John spends his time in North Carolina and Virginia, where he writes full-time.
top | share this
---
For the week ending March 4. Books on the Southern Indie Bestseller List that are southern in nature or have been recently recommended by southern indie booksellers.
See the full list here.
The Southern Book Prize |
A SIBA Okra Pick |
Special to the Southern List
Printable versions (PDF): Hardcover | Paperback | Children's
HARDCOVER FICTION

1. The Great Alone
Kristin Hannah, St. Martin's, $28.99, 9780312577230
2. An American Marriage
Tayari Jones, Algonquin, $26.95, 9781616208776
3. The Woman in the Window
A.J. Finn, Morrow, $26.99, 9780062678416
4. Little Fires Everywhere
Celeste Ng, Penguin Press, $27, 9780735224292
5. A Gentleman in Moscow
Amor Towles, Viking, $27, 9780670026197

HARDCOVER NONFICTION

1. I've Been Thinking ...: Reflections, Prayers, and Meditations for a Meaningful Life
Maria Shriver, Pamela Dorman Books, $20, 9780525522607
2. Educated: A Memoir
Tara Westover, Random House, $28, 9780399590504
3. Fire and Fury
Michael Wolff, Holt, $30, 9781250158062
4. The Subtle Art of Not Giving A F*ck
Mark Manson, HarperOne, $24.99, 9780062457714
5. 12 Rules for Life: An Antidote to Chaos
Jordan B. Peterson, Random House, $25.95, 9780345816023
Special to the Southern List
HARDCOVER FICTION

2. An American Marriage
Tayari Jones, Algonquin, $26.95, 9781616208776
8. Sing, Unburied, Sing
Jesmyn Ward, Scribner, $26, 9781501126062
9. The Hush
John Hart, Thomas Dunne Books, $27.99, 9781250012302
10. The Rooster Bar
John Grisham, Doubleday, $28.95, 9780385541176
12. The Pope of Palm Beach
Tim Dorsey, Morrow, $26.99, 9780062429254
15. Promise
Minrose Gwin, Morrow, $25.99, 9780062471710



HARDCOVER NONFICTION

8. Grant
Ron Chernow, Penguin Press, $40, 9781594204876
9. Everything Happens for a Reason: And Other Lies I've Loved
Kate Bowler, Random House, $26, 9780399592065
12. The Book of Joy
The Dalai Lama, Archbishop Desmond Tutu, Avery, $26, 9780399185045
13. The Last Castle
Denise Kiernan, Touchstone, $28, 9781476794044
15. Hillbilly Elegy
J.D. Vance, Harper, $27.99, 9780062300546


PAPERBACK FICTION

3. The Sun and Her Flowers
Rupi Kaur, Andrews McMeel, $16.99, 9781449486792
7. Rules of Civility
Amor Towles, Penguin, $17, 9780143121169
8. A Piece of the World
Christina Baker Kline, Morrow, $16.99, 9780062356277
9. The Underground Railroad
Colson Whitehead, Anchor, $16.95, 9780345804327
13. House of Spies
Daniel Silva, Harper, $16.99, 9780062354372
15. Commonwealth
Ann Patchett, Harper Perennial, $16.99, 9780062491831




 

PAPERBACK NONFICTION

5. The Potlikker Papers: A Food History of the Modern South
John T. Edge, Penguin, $17, 9780143111016
6. The Four Agreements
Don Miguel Ruiz, Amber-Allen, $12.95, 9781878424310
7. How to Fight
Thich Nhat Hanh, Jason DeAntonis (Illus.), Parallax Press, $9.95, 9781941529867
9. Just Mercy
Bryan Stevenson, Spiegel & Grau, $16, 9780812984965
10. Lab Girl
Hope Jahren, Vintage, $16, 9781101873724
11. Last Hope Island
Lynne Olson, Random House, $18, 9780812987164
12. Dispatches from Pluto
Richard Grant, S&S, $16, 9781476709642
13. The Bright Hour: A Memoir of Living and Dying
Nina Riggs, S&S, $16, 9781501169373
14. Dodge City: Wyatt Earp, Bat Masterson, and the Wickedest Town in the American West
Tom Clavin, St. Martin's Griffin, $16.99, 9781250160560
15. Bad Feminist
Roxane Gay, Harper Perennial, $10, 9780062695697
top | share this
What's happening at Southern Indies across the South?
See the full calendar | Find a Southern Indie Bookstore near you.
Authors Round the South | www.authorsroundthesouth.com
top | share this
Lady Banks is sponsored by the Southern Independent Booksellers Alliance, in support of independent bookstores in the South | SIBA | 51 Pleasant Ridge Dr.| Asheville, NC 28805
You are receiving this email at @@email@@. If you wish to stop receiving email from us, you can simply remove yourself by replying with "unsubscribe" in the subject or by visiting: @@unsubscribe_url@@
---