Details

Published: 25 February 2018

25 February 2018
view in your browser | Unsubscribe
Week of March 2, 2018

>> IN THIS ISSUE
The Commonplace Book | Read This! | The List | Trailer Park | Okra Picks | Southern Indie Bestsellers | Events
---
{Creating sacred space for the written word.}
In which there is some confusion over the barbecue in Shelby, North Carolina, Ms. Gwenyfar Rohler decides to replace her floor with a giant Scrabble board, and the South mourns the passing of a great book lady.
Last week, while the rest of the world was responding to the death of one of the South's most charismatic (and controversial) favorite sons, the Reverend Billy Graham, closer to home folks were mourning a more personal loss. As her obituary (
a masterpiece of its kind
) notes
Betty Joe Wolff, aka Granny, was promoted to heaven Feb. 22, 2018 after 91 glorious years on God's green earth without ever having a bad hair day.
Ms. Betty Joe Wolff, of Fairhope, Alabama, was a force unto herself. She is remembered with love for many, many things, not the least of which is that in 1972 she purchased Page & Palette Bookstore in 1972:
She authored her own destiny. Her passion was books and she purchased Page & Palette in 1972 in downtown Fairhope, creating a haven for readers and authors alike. Many people attribute the rich writing culture in Fairhope to Granny's decades of promoting books and bringing in authors from around the nation to our little town. Thousands of authors had their first signing at Page & Palette, along with Fannie Flagg and countless others.
She was, in other words, one of the caretakers of the South's literary heritage. If you have ever enjoyed a book by Rick Bragg, or a story by Sonny Brewer, Winston Groom, Fannie Flagg, Bev Marshall, and oh, countless others, then you have Betty Joe Wolff and the community she built to thank for it. 
And although they may never have set foot in her bookstore, or ever even met her, lovers of Southern literature everywhere owe Ms. Betty Joe a debt. 
Read Independently! And shop local.

her ladyship, the editor
---
---
Lady Banks' Pick of the Week
---
Noteworthy poetry and prose from her ladyship's bedside reading stack.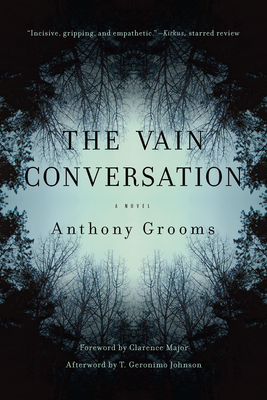 After a while, he rose and walked, observing the light in the canopy. Again the light played elfishly with him, making flitting shapes in the canopy and bush. He was determined to pay it no mind. He didn't want people to think he was crazy. He didn't want to go crazy. But the light was like that of a rainbow, or a sunrise, full of subtle and mysterious colors. It made him feel that heaven was right on top of him, not some distant place talked about in The New Testament, but right here, all around him in the dome of the leaves. There was also the trickling of the river, the lovely wound of water flowing over the rocks,  and echoing up the ravine. Why is water so soothing? A gentle rain on the roof at night. Or even better, on a tin roof in a bard or shed. As a boy, he loved just to sit in a barn and to listen to a summer shower. Storms were different -- too violent. But showers cam and went and came again like ocean waves, They can life a clean rhythm, pleasant , predictable, soothing. 
Anthony Grooms, The Vain Conversation (University of South Carolina Press, 2018) 9781611178821
top | share this
---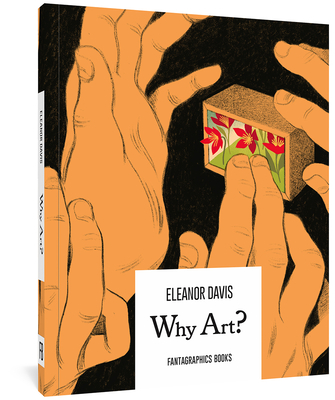 "It is the kind of the book that requires some extra work from the reader in that it is up to them to decide how this work is going to hit them"  
keep reading: Why Art?
---
Read This! Books with Street Cred
Recommended reading from Southern Indie Booksellers
I'll Be Gone in the Dark is a story of obsession and violence, a woman and a killer. As much a book of true crime as it is a book about a time and a place. And a person: Michelle McNamara. She is a streak of good in the darkness, and how fortunate we are to have this record of her perceptiveness, honesty, and humanity. Go ahead and plan to stay up all night. It's that good (and that scary).
I'll Be Gone in the Dark by Michelle McNamara ($27.99*, Harper), recommended by Avid Bookshop, Athens, GA.
---
Oh yeah, John, you have a winner here! The Hush continues the story of Johnny Merriman that began in The Last Child. Now, 12 years later, he's trying to save the land he has inherited and strange things are occurring. A bit of a change of pace from his previous books, The Hush kept me up all might and I can't wait to talk to people about it.
The Hush by John Hart ($27.99*, St. Martin's Press), recommended by McIntyre's Fine Books, Pittsboro, NC.
 A Winter 2018 Okra Pick
---
When a tornado of epic proportions ruins the town of Tupelo, Mississippi in 1936, the death toll was steep. But when we discover that the deaths in the black community were NEVER counted, well, that takes this novel based on a true story, totally to a much higher level. This book is bound to be a book club favorite. It's got everything a club needs for discussion. And, the fact that this actually happened, is incredibly noteworthy as well as tragic. With characters that jump and leap from the page, PROMISE promises to keep you reading far into the night. I loved this story.
I could not put this book down. I felt like I was trapped in the tornado, wandering through the devastated streets and blown apart buildings, feeling the chaos and brokenness. In the midst of it all, I could also feel the strength and determination of in the midst of Dovey and Jo, and experience their humanity, honesty, obstinance and kindness. With all the fires, hurricanes and floods we've had around the country recently, along with racial tensions, this story, though set in 1936, speaks loudly to us today.
Promise by Minrose Gwin ($25.99, William Morrow), recommended by Copperfish Books, Punta Gorda, FL.
 A Winter 2018 Okra Pick
---
Masterfully combining otherworldly magic and mystery with ordinary awkwardness and unease, Andreasen tells us stories of fathers and sons, husbands and wives, sea beasts and lovers as if they were our own fantastic lives.
The Sea Beast Takes a Lover by Michael Andreasen ($25.00*, Dutton Books), recommended by Avid Bookshop, Athens, GA.
---
More bookseller recommendations
top | share this
---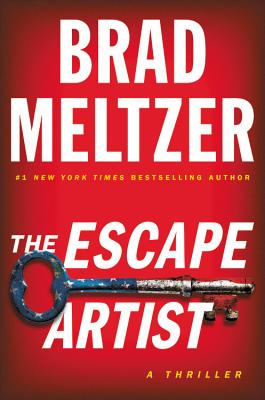 " Truthfully, I had no idea what Dover was or that it existed, . . . that there was this one place in Delaware that was the funeral home for our service members, for our secret agents, for our spies, for everyone doing things all around the world." 
keep reading: Brad Meltzer's The Escape Artist
"Betty Joe Wolff, aka Granny, was promoted to heaven Feb. 22, 2018 after 91 glorious years on God's green earth without ever having a bad hair day."
keep reading: Former owner of Page & Palette Bookstore passes away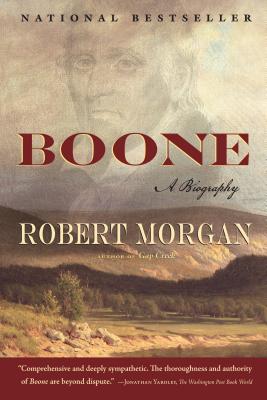 " The four-part, eight-hour series covers the first 75 volatile years of the United States, from the Revolution through the California Gold Rush." 
keep reading: Robert Morgan tapped for History Channel series
"Famed novelist Ron Rash, when asked about his favorite place to eat, answered emphatically, "Bridges Barbecue in Shelby." Good, but there is a problem, as any barbecue lover can explain. There are two Bridges barbecues in Shelby. "  
keep reading: Iconic eateries
"I woke up and I said, 'We are going to build a life-size Scrabble board on the ugly, ugly subfloor.'" "
keep reading: Sacred space for the written word: A literary loft in Wilmington, NC
" The Bookmarks bookstore is separated from Footnote by a sliding glass door. Bookmarks executive director Ginger Hendricks told the Winston-Salem Journal that the bookstore will use the space for book signings and other events, including Bookmarks' own book festival.  "
keep reading: A Footnote (Cafe) to Bookmarks
" They believed in them, those early books, and put them on the shelves and helped establish a readership for me. "
keep reading: 15 great independent bookstores in North Carolina
---
The List: Staff Picks from Fiction Addiction, Greenville, SC*
*correction: last week's List of Staff Picks from Jihye incorrectly identified her as with The Midtown Reader Bookstore. She is on staff at The Writers Block Bookstore, in Winter Park, Florida.
top | share this
---
"You know there are essential tools for birding -- there are your binoculars, your spotting scope, your field guide, . . . and if you're black you're going to need probably two or three forms of ID. Never wear a hoodie, ever."
top | share this
---
"With help from her best friend and a talking unicorn, Marabel treks across kingdoms to find her brother, a journey that teaches her about friendship and fate, good and evil, and that sometimes a different perspective can help you save the day. For fans of humorous fairy tale classics like Ella Enchanted, and for anyone who is tired of waiting around for their day in the sun.." -- Fiction Addiction, Greenville, South Carolina
Free-spirited Marabel must defy expectations to rescue her brother--and their kingdom--in this charming, action-packed, and magical story perfect for fans of Ella Enchanted and Dealing with Dragons.
In Magikos, life is dictated by the Book of Fate's ancient predictions, including the birth of a royal Chosen One who will save the realm. Princess Marabel has grown up in the shadow of her twin brother, Marco, who everyone assumes is the true Chosen One. While Marco is adored and given every opportunity, Marabel is overlooked and has to practice her sword fighting in secret.
But on the night of their thirteenth birthday, Marco is kidnapped by an evil queen, and Marabel runs to his rescue. Outside the castle walls for the first time, accompanied by her best friend and a very smug unicorn, Marabel embarks on a daring mission that brings her face-to-face with fairies, trolls, giants--and the possibility that all is not as it seems in Magikos.
Marabel and the Book of Fate by Tracy Barrett | Little, Brown Books for Young Readers | 9780316433990
top | share this
---
For the week ending February 25. Books on the Southern Indie Bestseller List that are southern in nature or have been recently recommended by southern indie booksellers.
See the full list here.
The Southern Book Prize |
A SIBA Okra Pick |
Special to the Southern List
Printable versions (PDF): Hardcover | Paperback | Children's
HARDCOVER FICTION

1. The Great Alone
Kristin Hannah, St. Martin's, $28.99, 9780312577230
2. The Woman in the Window
A.J. Finn, Morrow, $26.99, 9780062678416
3. An American Marriage
Tayari Jones, Algonquin, $26.95, 9781616208776
4. A Gentleman in Moscow
Amor Towles, Viking, $27, 9780670026197
5. Little Fires Everywhere
Celeste Ng, Penguin Press, $27, 9780735224292

HARDCOVER NONFICTION

1. Fire and Fury
Michael Wolff, Holt, $30, 9781250158062
2. Educated: A Memoir
Tara Westover, Random House, $28, 9780399590504
3. Directorate S
Steve Coll, Penguin Press, $35, 9781594204586
4. Grant
Ron Chernow, Penguin Press, $40, 9781594204876
5. Hillbilly Elegy
J.D. Vance, Harper, $27.99, 9780062300546
Special to the Southern List
HARDCOVER FICTION

3. An American Marriage
Tayari Jones, Algonquin, $26.95, 9781616208776
9. Before We Were Yours
Lisa Wingate, Ballantine, $26, 9780425284681
11. Sing, Unburied, Sing
Jesmyn Ward, Scribner, $26, 9781501126062
12. The Rooster Bar
John Grisham, Doubleday, $28.95, 9780385541176
13. Munich
Robert Harris, Knopf, $27.95, 9780525520269
14. The Wife Between Us
Greer Hendricks, Sarah Pekkanen, St. Martin's, $26.99, 9781250130921



HARDCOVER NONFICTION

3. Directorate S
Steve Coll, Penguin Press, $35, 9781594204586
4. Grant
Ron Chernow, Penguin Press, $40, 9781594204876
5. Hillbilly Elegy
J.D. Vance, Harper, $27.99, 9780062300546
10. Everything Happens for a Reason: And Other Lies I've Loved
Kate Bowler, Random House, $26, 9780399592065
11. Between the World and Me
Ta-Nehisi Coates, Spiegel & Grau, $25, 9780812993547
13. Wallis in Love
Andrew Morton, Grand Central, $28, 9781455566976
15. The Future of Humanity
Michio Kaku, Doubleday, $29.95, 9780385542760


PAPERBACK FICTION

5. The Perfect Nanny
Leila Slimani, Penguin, $16, 9780143132172
6. A Piece of the World
Christina Baker Kline, Morrow, $16.99, 9780062356277
7. News of the World
Paulette Jiles, Morrow, $15.99, 9780062409218
11. Red Sparrow
Jason Matthews, Scribner, $17, 9781476706139




 

PAPERBACK NONFICTION

1. Last Hope Island
Lynne Olson, Random House, $18, 9780812987164
3. Bad Feminist
Roxane Gay, Harper Perennial, $10, 9780062695697
5. The Four Agreements
Don Miguel Ruiz, Amber-Allen, $12.95, 9781878424310
7. The Potlikker Papers: A Food History of the Modern South
John T. Edge, Penguin, $17, 9780143111016
8. Clementine: The Life of Mrs. Winston Churchill
Sonia Purnell, Penguin, $18, 9780143128915
9. How to Win Friends and Influence People
Dale Carnegie, Pocket, $16, 9780671027032
10. The Devil in the White City
Erik Larson, Vintage, $16, 9780375725609
13. The Fire Next Time
James Baldwin, Vintage, $13.95, 9780679744726
14. The 5 Love Languages
Gary Chapman, Northfield, $15.99, 9780802412706
15. A Walk in the Woods
Bill Bryson, Broadway, $15.99, 9781101905494
top | share this
What's happening at Southern Indies across the South?
See the full calendar | Find a Southern Indie Bookstore near you.
Authors Round the South | www.authorsroundthesouth.com
top | share this
Lady Banks is sponsored by the Southern Independent Booksellers Alliance, in support of independent bookstores in the South | SIBA | 51 Pleasant Ridge Dr.| Asheville, NC 28805
You are receiving this email at @@email@@. If you wish to stop receiving email from us, you can simply remove yourself by replying with "unsubscribe" in the subject or by visiting: @@unsubscribe_url@@
---