Details

Published: 18 February 2018

18 February 2018
view in your browser | Unsubscribe
Week of February 23, 2018

>> IN THIS ISSUE
The Commonplace Book | Read This! | The List | Trailer Park | Okra Picks | Southern Indie Bestsellers | Events
---
{A novel is about a question.}
In which her ladyship, the editor, makes the most of being trapped in a hotel room at the airport, a teacher discovers that some of her students do not know what an imaginary friend is (she rectifies the situation with books by William Joyce), and Ms. Linda Howard chases cows to "stay real."
Her ladyship, the editor, finds herself this warm afternoon trapped in an hotel suite at the Atlanta airport -- one of the periodic travels and travails that comes with working in the book industry.  There is little to do but listen to the traffic (both overhead and below her window) and to read. Fortunately, because she works in the book industry, her ladyship is at this hotel to meet with book people -- with booksellers, and authors, and media -- so finding something to read is not an issue.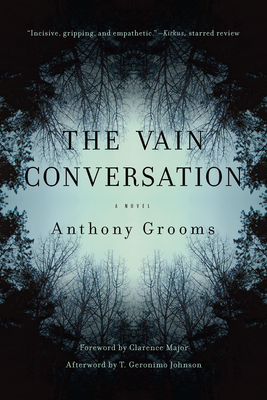 In her hands right now are two novels which, even when opened to random pages, gave her ladyship a sort of internal shiver.  One was Anthony Grooms' novel
The Vain Conservation
, which will be released next week  -- it is inspired by an account of a man who witnessed a lynching as a boy, and it took over forty years before he could come forward to talk about it.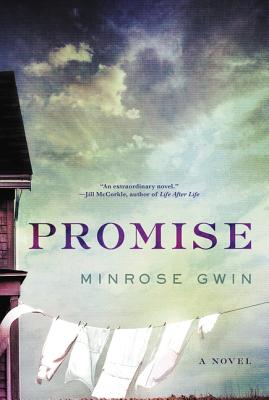 The other was Promise, by Minrose Gwin. The description of the novel says it is a story about a tornado that ripped through Tupelo, Mississippi during the Great Depression. But that is a little like saying To Kill a Mockingbird is about a trial. Having been born and raised in Tupelo, the tornado was part of Gwin's family history -- the family home being one of the few left standing, it was used as a hospital in the aftermath of the disaster. 
But what if you discovered that the family stories you grew up with weren't the whole story? What if you realized that "history" was missing a huge piece of the truth?  
A discovery like that is what drove Gwin to write her novel. She says she ". . .had a responsibility to this story" It may be the first time the whole story of the Tupelo tornado has been told. 
Read Independently! And shop local.

her ladyship, the editor
---
---
Lady Banks' Pick of the Week
---
Noteworthy poetry and prose from her ladyship's bedside reading stack.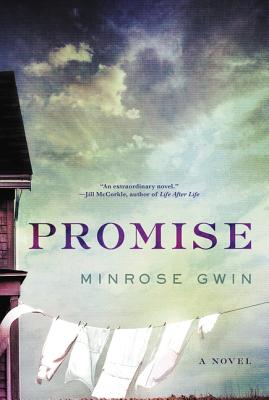 8 P.M.
Too still out there. Dark coming on and no birds singing good night lady. No squirrels rummaging for last year's acorns under the big oak out front. The sky bruised, yellow and green with streaks of plum.
Peculiar smell in the air too: sour, vinegary. Downright peculiar.
She knew it but couldn't place it. Something to eat, maybe? But what?
Now the wind kicked up in wicked little bursts. Rain or worse. Maybe hail.
And there it all was, an entire day's work, flapping on the line like some big white fell-from-the-sky bird: the McNabb wash. Sheets, towels, underwear, diapers, what have you. One sheet wrapped around the line, snagged. The Judge's upside-down dress shirts white as the driven snow, that much less skin on her knuckles. Her fingertips still burned, slick from the bleach.
She stood on her tiptoes and peered out the open window over the kitchen sink. Her neck rose in cords above the buttoned collar of her wash dress, which was pocked with pulls and stains and gaping where the button under her breasts had long since popped off and been lost. She wiped her hands down the sides of her dress to dry them and touched her head the way she used to do when she was little and her people got around the table and started telling about how she came into the world with a little cap of hair that looked for all the world like the feathers of a baby bird. She'd had trouble catching her first few breaths and so was a grayish color when her father first saw her.
He called her his Dovey, insisted on the name. Her mother had sat straight up in bed, labor sweat still wet on her face. Naming her firstborn after a bird? What you going to name the next one, she'd asked. Pigeon? Crow?
Minrose Gwin, Promise (William Morrow, 2018) 9780062471710
top | share this
---
" We've always believed that the Regulator was a very special place, and it was fantastic to see how many of you agreed! "
keep reading: Regulator Bookshop's new owners take over March 1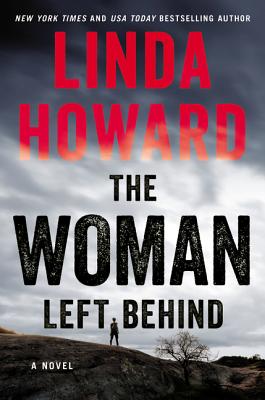 " Chasing cows through the mud keeps me real. " 
keep reading: Linda Howard, Queen of Romantic Suspense 
---
Read This! Books with Street Cred
Recommended reading from Southern Indie Booksellers
A beautiful young girl disappears on her way to school. Years later her body is found but the murderer is never caught. Morris Kaufmann is now a cold case inspector and when DNA is finally recovered from the clothes of the young girl he thinks he is well on his way to making a huge name for himself, as the abduction and murder of Annalise Wood received much notoriety at the time of the abduction and years later when the body was found. He seeks help from his old partner, Chloe, and they soon discover that the one thing they thought they knew – that the body was that of Annalise - is now in question. Look For Her is a terrific psychological thriller with many twists and turns. The sensationalization of the abduction and murder affected many people as did the lies told by those close to Annaliese. It is up to Morris and Chloe to figure out who was buried in Annalise's clothes and who murdered her, and how two unrelated patients of a local psychiatrist, both of whom were obsessed with Annalise, might be involved in the case.
Look for Her by Emily Winslow ($15.99*, William Morrow & Company), recommended by Fiction Addiction, Greenville, SC.
---
This book is perfect for fans of medical dramas, romance, and intrigue. Gray's Anatomy fans, get ready!
The Queen of Hearts by Kimmery Martin ($26.00*, Berkley Books), recommended by Bookmarks, Winston-Salem, NC.
---
This devastating, beautifully wrought story reminds us that the mentality of Us vs Them can only end badly for both. Make any effort to get to know Them, and We realize that They are just like Us. They are Us with different clothes, accents, hair, skin. I am also reminded that a love story isn't any good unless it breaks your heart.
Sadness Is a White Bird by Moriel Rothman-Zecher ($26.00*, Atria Books), recommended by Quail Ridge Books, Raleigh, NC.
---
More bookseller recommendations
top | share this
---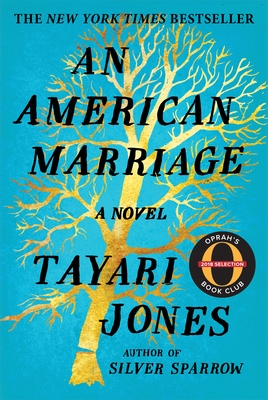 "Roy, you know you wouldn't have waited on me for seven years." And he said, "I don't know what you talkin' about; this shit wouldn't have happened to you in the first place"... and I thought, that is really, in many ways, the heart of the African-American man-woman disconnect. " 
keep reading: Tayari Jones gets to the heart of things.
"To me, a novel is about a question. It's about ambiguity "
keep reading: Tayari Jones is redefining the Southern novel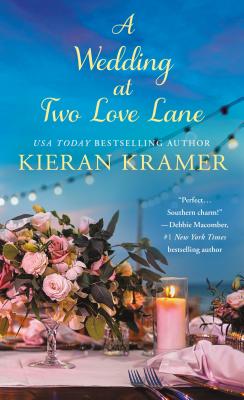 " I hope my books serve as a knot my readers can tie at the end of their ropes. " 
keep reading: The annual Page-Turner Luncheon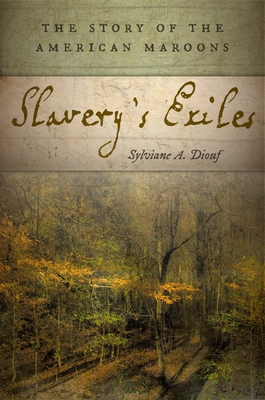 " They were working 15 miles from Charleston, but were often only a 500-yard run to freedom"
keep reading: Maroons, swamps, freedom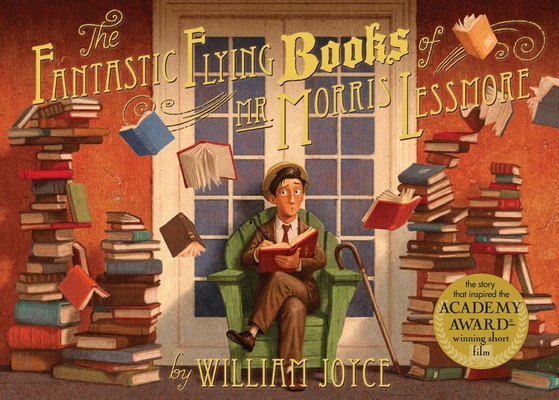 "I always cover vocabulary in the books I read (to students). One I read the other day was about an imaginary friend, and some of them didn't know what that was."  
keep reading: Six books to help young children's vocabulary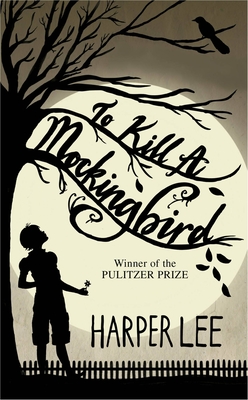 "We never talked about anybody but Jeff, from the very first conversation Aaron and I ever had about doing this together "  
keep reading: To Kill a Mockingbird coming to Broadway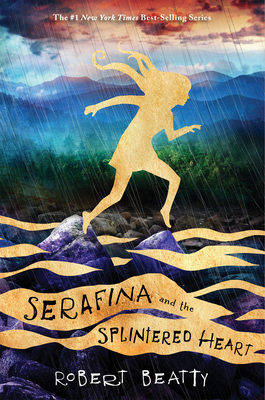 "Although the book's main character is a girl, the boys like the adventure and action"
keep reading: A novel transformation
---
The List: Jihye's Staff Picks, from The Writers Block Bookstore, Winter Park, Florida
Jihye was born in Korea. She moved to Winter Park to attend Rollins College. She is, currently, a Political Science major. Currently. When she isn't working and going to class she screams, and watches movies. She lives with two cats and a mom. 
top | share this
---
"I felt this sense that I had a responsibility to this story. . .This was my town, this was my story."
top | share this
---
"I could not put this book down. I felt like I was trapped in the tornado, wandering through the devastated streets and blown apart buildings, feeling the chaos and brokenness. In the midst of it all, I could also feel the strength and determination of in the midst of Dovey and Jo, and experience their humanity, honesty, obstinance and kindness. With all the fires, hurricanes and floods we've had around the country recently, along with racial tensions, this story, though set in 1936, speaks loudly to us today." --Copperfish Books, Punta Gorda, Florida
In the aftermath of a devastating tornado that rips through the town of Tupelo, Mississippi at the height of the Great Depression, two women worlds apart—one black, one white; one a great-grandmother, the other a teenager—fight for their families' survival in this lyrical and powerful novel with the emotional power of the works of Jesmyn Ward, Christina Baker Kline, Jayne Anne Phillips, Sue Monk Kidd, and Tom Franklin
A few minutes after 9 p.m. on Palm Sunday, April 5, 1936, a massive funnel cloud flashing a giant fireball and roaring like a run-away train careened into the thriving cotton-mill town of Tupelo, in northeastern Mississippi. Measured as an F5—the highest on the Fujita scale—the tornado killed more than 200 people, not counting an unknown number of black citizens, one-third of Tupelo's population, who were not included in the official casualty figures.
When the tornado hits, Dovey, a local laundress, is flung by the terrifying winds into a nearby lake. Bruised and nearly drowned, she makes her way across Tupelo to find her small family—her hard-working husband, Virgil, her clever sixteen-year-old granddaughter, Dreama, and Promise, Dreama's beautiful light-skinned three-month-old son.
Slowly navigating the broken streets of Tupelo, Dovey stops at the house of the despised McNabb family. Dovey hates Judge Mort NcNabb, a powerful man who cannot control his eldest son, a violent and sadistic youth who has left his mark on her own family, linking their fates. Inside, she discovers that the tornado has spared no one. The mother, Alice, a schoolteacher, is severely injured. The shell-shocked judge has gone to look for baby Tommy, blown from Alice's arms. And Jo, the McNabbs' dutiful teenage daughter, has suffered a terrible head wound. When Jo later discovers a baby in the wreckage, she is certain that she's found her baby brother, Tommy, and vows to protect him.
During the harrowing hours and days of the chaos that follows, Jo and Dovey will struggle to navigate a landscape of disaster and battle both the demons and the history that link and haunt them.
Drawing on historical events, Minrose Gwin beautifully imagines natural and human destruction in the deep South of the 1930s through the experiences of two remarkable women whose lives are indelibly connected by forces beyond their control. A story of loss, hope, despair, grit, courage, and race, Promise reminds us of the transformative power and promise that comes from confronting our most troubled relations with one another.
Promise by Minrose Gwin | William Morrow | 9780062471710
top | share this
---
For the week ending February 81. Books on the Southern Indie Bestseller List that are southern in nature or have been recently recommended by southern indie booksellers.
See the full list here.
The Southern Book Prize |
A SIBA Okra Pick |
Special to the Southern List
Printable versions (PDF): Hardcover | Paperback | Children's
HARDCOVER FICTION

1. The Great Alone
Kristin Hannah, St. Martin's, $28.99, 9780312577230
2. An American Marriage
Tayari Jones, Algonquin, $26.95, 9781616208776
3. A Gentleman in Moscow
Amor Towles, Viking, $27, 9780670026197
4. The Woman in the Window
A.J. Finn, Morrow, $26.99, 9780062678416
5. The Immortalists
Chloe Benjamin, Putnam, $26, 9780735213180

HARDCOVER NONFICTION

1. Fire and Fury
Michael Wolff, Holt, $30, 9781250158062
2. Astrophysics for People in a Hurry
Neil deGrasse Tyson, Norton, $18.95, 9780393609394
3. Enlightenment Now: The Case for Reason, Science, Humanism, and Progress
Steven Pinker, Viking, $35, 9780525427575
4. Hillbilly Elegy
J.D. Vance, Harper, $27.99, 9780062300546
5. Leonardo da Vinci
Walter Isaacson, S&S, $35, 9781501139154
Special to the Southern List
HARDCOVER FICTION

2. An American Marriage
Tayari Jones, Algonquin, $26.95, 9781616208776
6. Sing, Unburied, Sing
Jesmyn Ward, Scribner, $26, 9781501126062
10. Need to Know
Karen Cleveland, Ballantine, $26, 9781524797027
12. Munich
Robert Harris, Knopf, $27.95, 9780525520269
15. Before We Were Yours
Lisa Wingate, Ballantine, $26, 9780425284681



HARDCOVER NONFICTION

4. Hillbilly Elegy
J.D. Vance, Harper, $27.99, 9780062300546
6. The Last Castle
Denise Kiernan, Touchstone, $28, 9781476794044
7. The Triumph of Christianity: How a Forbidden Religion Swept the World
Bart D. Ehrman, S&S, $28, 9781501136702
8. Everything Happens for a Reason: And Other Lies I've Loved
Kate Bowler, Random House, $26, 9780399592065
9. Make Your Bed
William H. McRaven, Grand Central, $18, 9781455570249
12. Feel Free
Zadie Smith, Penguin Press, $28, 9781594206252
13. Principles: Life and Work
Ray Dalio, S&S, $30, 9781501124020
14. Grant
Ron Chernow, Penguin Press, $40, 9781594204876
15. Trumpocracy: The Corruption of the American Republic
David Frum, Harper, $25.99, 9780062796738


PAPERBACK FICTION

8. A Piece of the World
Christina Baker Kline, Morrow, $16.99, 9780062356277
12. The Alchemist
Paulo Coelho, HarperOne, $16.99, 9780062315007




 

PAPERBACK NONFICTION

3. The New Jim Crow
Michelle Alexander, The New Press, $19.95, 9781595586438
4. Last Hope Island
Lynne Olson, Random House, $18, 9780812987164
5. Alexander Hamilton
Ron Chernow, Penguin, $20, 9780143034759
6. The Power of Habit
Charles Duhigg, Random House, $16, 9780812981605
7. Hidden Figures
Margot Lee Shetterly, Morrow, $15.99, 9780062363602
8. The Bright Hour: A Memoir of Living and Dying
Nina Riggs, S&S, $16, 9781501169373
10. Healing After Loss
Martha W. Hickman, William Morrow & Company, $14.99, 9780380773381
11. Reality Is Not What It Seems
Carlo Rovelli, Riverhead, $16, 9780735213937
12. Dark Money
Jane Mayer, Anchor, $17, 9780307947901
13. The Potlikker Papers: A Food History of the Modern South
John T. Edge, Penguin, $17, 9780143111016
14. The Trump Survival Guide
Gene Stone, Dey Street, $9.99, 9780062686480
15. Bad Feminist
Roxane Gay, Harper Perennial, $10, 9780062695697
top | share this
What's happening at Southern Indies across the South?
See the full calendar | Find a Southern Indie Bookstore near you.
Authors Round the South | www.authorsroundthesouth.com
top | share this
Lady Banks is sponsored by the Southern Independent Booksellers Alliance, in support of independent bookstores in the South | SIBA | 51 Pleasant Ridge Dr.| Asheville, NC 28805
You are receiving this email at @@email@@. If you wish to stop receiving email from us, you can simply remove yourself by replying with "unsubscribe" in the subject or by visiting: @@unsubscribe_url@@
---