Details

Published: 11 February 2018

11 February 2018
view in your browser | Unsubscribe or manage my Lady Banks Subscription
Week of February 11, 2018

>> IN THIS ISSUE
The Commonplace Book | Read This! | The List | Trailer Park | Okra Picks | Southern Indie Bestsellers | Events
---
{Readers are better than fans.}
In which her ladyship, the editor tries to spring clean her tbr stack, Ms. Natasha Trethewey asks difficult questions, and we are asked to imagine Mr. Pat Conroy making biscuits on stage. It isn't hard to do.
Sometimes, books sit by her ladyship, the editor's desk for an unconscionably long time. "Life happens." -- That is the only, meager excuse she can offer for why she is only now picking up: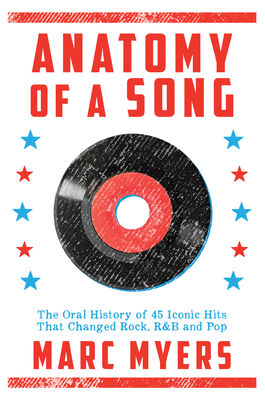 Tackling the books at the bottom of the TBR stack. It's her ladyship's version of "spring cleaning." And why she has only just cracked the covers on Marc Myers' book Anatomy of a Song -- a book about the story behind the songs that serve as a soundtrack to her ladyship's life:
"That song was originally called I'm leaving on a midnight plane to Houston."
Yikes. Her ladyship, the editor, did not need to know that.
Read Independently! And shop local.

her ladyship, the editor
---
---
Lady Banks' Pick of the Week
---
Noteworthy poetry and prose from her ladyship's bedside reading stack.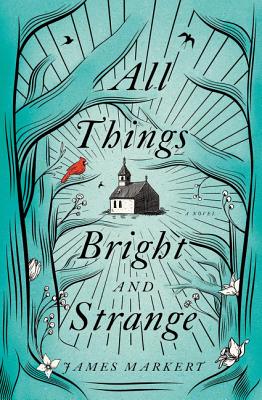 1917
The boy shuffled his feet in the dark basement.
His momma had told him not to stomp--only to pretend to dance.
They'd been warned not to make noise. Couldn't risk being found yet. The lady had risked her life for them. And two days wasn't long to wait, even in the dark.
But the piano music was so loud the boy couldn't help but groove and hoof. He wasn't much of a dancer. His gift was different--a gift his momma said had finally put them on the lam. But not being good at something had never stopped him before. Their dance floor above was his ceiling below. Light crept through the floorboard cracks. Shadows moved in accordance with their rhythms and gyrations up there. All of them in glad rags, smoked on giggle juice, having them a swell time just like the lady said they always did.
And come to think, she said next time they'd be able to join in.
"This town is different. You'll be welcomed here."
James Markert, All Things Bright and Strange (Thomas Nelson, 2018) 9780718090289
top | share this
---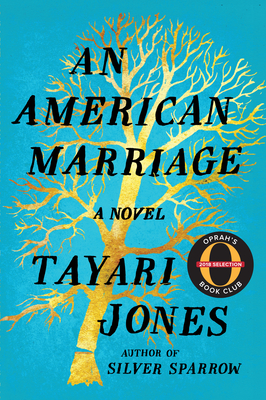 " When asked if she enjoys getting a chance to meet her fans, award-winning author Tayari Jones says she prefers the word "readers" rather than "fans" and adds, "Beyoncé has fans. "
keep reading: Tayari Jones in the Hostess City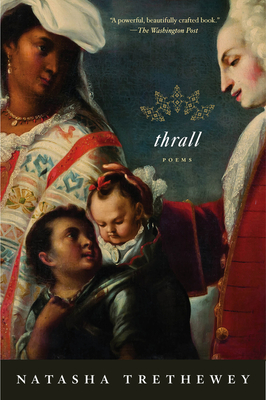 "Natasha Trethewey asks beautiful, painful questions about the South's past " 
keep reading: Trethewey receives 2018 Sidney Lanier Prize
---
Read This! Books with Street Cred
Recommended reading from Southern Indie Booksellers
Marabel's twin brother, Marco, is the Chosen One, prophesied by the Book of Fate to save the kingdom of Magikos. For Marabel, that means always being in Marco's shadow. But when an evil queen kidnaps Marco on their very important 13th birthday, Marabel knows that she has to rescue her brother if no one else will. With help from her best friend and a talking unicorn, Marabel treks across kingdoms to find her brother, a journey that teaches her about friendship and fate, good and evil, and that sometimes a different perspective can help you save the day. For fans of humorous fairy tale classics like Ella Enchanted, and for anyone who is tired of waiting around for their day in the sun.
Marabel and the Book of Fate by Tracy Barrett ($16.99*, Little, Brown Books for Young Readers), recommended by Fiction Addiction, Greenville, SC.
 A Winter 2018 Okra Pick
---
A huge best-seller in France, The Perfect Nanny packs a punch that its brief length belies. It addresses issues both topical and enduring through the lens of the relationship of a young professional Parisian couple and the caregiver they hire for their two young children when the mother has a chance to return to work.
The shock of the novel's chilling first sentence, "The baby is dead," is elegantly balanced by the complex issues Slimani addresses: our expectations of mothers' responsibilities, our connection to the people we employ, our view of immigrants, and the ways in which how see ourselves differs from the realities of who we really are.
This is a striking, powerful novel that, rightly, leaves us with more questions than answers. It's a book that doesn't let go easily, and as a reader, I was the better for that.
The Perfect Nanny by Leila Slimani ($16.00*, Penguin Books), recommended by Malaprop's Bookstore/Café, Asheville, NC.
---
Another classic I'd never read! Although The Woman in White received mixed reviews when it was published in the mid-19th century, it was an immediate hit with the reading public. I can see why. For one thing, Wilkie Collins is a master of the cliffhanger: I lost count of how many there were throughout the book, and each was put to excellent use. For another, he draws wonderful characters, making them beautifully (and horribly) specific, and thus, hard to forget. I admit that I had little patience with Laura Fairlee, the book's angelic ingénue, who seems always on the verge of fainting, but I recognize that she is a contrivance of the age in which the novel was written, and the other characters are all so deliciously wrought that it seems unfair to quibble over Laura's "girly" characteristics.
The Woman in White is not only a mystery but a true thriller, and it was said at the time that Collins had written "something completely new." It's not often that I am moved as I was when reading this novel: in fear, anticipation, sadness, and excitement. Ultimately, Collins is simply a marvelous storyteller. Aspiring writers can learn much about how to engage readers' interests and emotions effectively; readers will find a novel that they can completely and gladly lose themselves in. And isn't that something we all want and need from time to time?
The Woman in White by Wilkie Collins ($12.99*, MacMillan Collector's Library), recommended by Malaprop's Bookstore/Cafe, Asheville, NC.
---
More bookseller recommendations
top | share this
---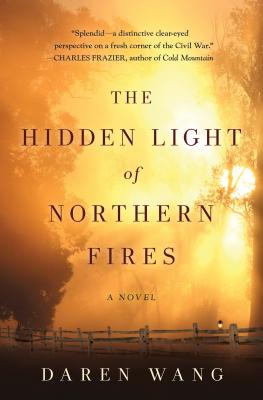 "When he answers the phone from his home near Atlanta, author Daren Wang is standing before a wall filled with yellow sticky notes, brainstorming scenes for his second novel. This is what life is like now  " 
keep reading: An SBF Interview with Daren Wang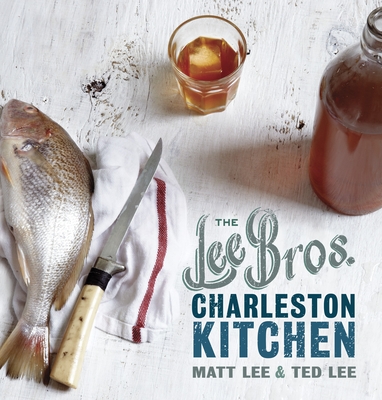 "Picture the late Pat Conroy making biscuits on a stage. You'd be disappointed if the famed storyteller stuck to the recipe and just demonstrated how to make a biscuit, wouldn't you? You'd want him to tell the story behind the recipe, because there's always a story.  
keep reading: Lee Bros on stage
---
The List: Strong Girls, Whole Boys -- Books for kids and adults from Charis Books, Atlanta, GA
top | share this
---
"I'm leaving on a midnight plane to Houston."
"What a great name for a song!"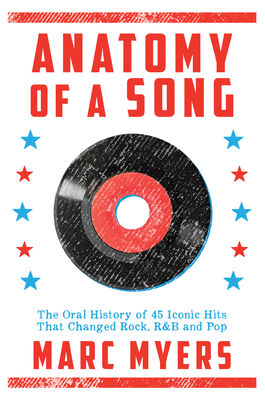 Every great song has a fascinating backstory. In Anatomy of a Song, based on the ongoing Wall Street Journal column, writer and music historian Marc Myers brings to life five decades of music through oral histories of forty-five transformative songs woven from interviews with the artists who created them.
top | share this
---
"Charming and hopeful. Once again Susan Bishop Crispell combines culinary wonder and a touch of magic for a delightful book perfect for cozy winter reading!"--Bookmarks, Winston-Salem, NC
A story of love, hot chocolate, and one little girl's wish for her mother that will make your heart swell.
At twenty-seven, Penelope Dalton is quickly ticking off items on a bucket list. Only the list isn't hers. After her eight year-old daughter Ella is given just six months to live, Penelope is determined to fill Ella's remaining days with as many new experiences as she can.
With an endless supply of magical gifts and recipes from the hot chocolate café Penelope runs alongside her mother in a small town nestled in the Appalachian Mountains, she is able to give her daughter almost everything she wants. The one sticking point is Ella's latest addition to her list: get a dad. And not just any dad. Ella has her sights set on Noah Gregory, her biological father and the only person Penelope knows to have proved her true love hot chocolate wrong.
Now Noah's back in town for a few months—and as charming as ever—and the part of her that dreamed he was her fate in the first place wonders if she made the right decision to keep the truth of their daughter from him. The other, more practical part, is determined to keep him from breaking Ella's heart too.
But as Ella's health declines, Penelope must give in to her fate or face a future of regrets.
Dreaming in Chocolate by Susan Bishop Crispell | St. Martin's Griffin | 9781250089076
top | share this
---
For the week ending February 11. Books on the Southern Indie Bestseller List that are southern in nature or have been recently recommended by southern indie booksellers.
See the full list here.
The Southern Book Prize |
A SIBA Okra Pick |
Special to the Southern List
Printable versions (PDF): Hardcover | Paperback | Children's
HARDCOVER FICTION

1. The Great Alone
Kristin Hannah, St. Martin's, $28.99, 9780312577230
2. The Woman in the Window
A.J. Finn, Morrow, $26.99, 9780062678416
3. A Gentleman in Moscow
Amor Towles, Viking, $27, 9780670026197
4. Little Fires Everywhere
Celeste Ng, Penguin Press, $27, 9780735224292
5. The Immortalists
Chloe Benjamin, Putnam, $26, 9780735213180

HARDCOVER NONFICTION

1. Fire and Fury
Michael Wolff, Holt, $30, 9781250158062
2. Leonardo da Vinci
Walter Isaacson, S&S, $35, 9781501139154
3. Hillbilly Elegy
J.D. Vance, Harper, $27.99, 9780062300546
4. Killers of the Flower Moon
David Grann, Doubleday, $28.95, 9780385534246
5. The Monk of Mokha
Dave Eggers, Knopf, $28.95, 9781101947319
Special to the Southern List
HARDCOVER FICTION

6. An American Marriage
Tayari Jones, Algonquin, $26.95, 9781616201340
7. Sing, Unburied, Sing
Jesmyn Ward, Scribner, $26, 9781501126062
11. Before We Were Yours
Lisa Wingate, Ballantine, $26, 9780425284681
15. The Pope of Palm Beach
Tim Dorsey, Morrow, $26.99, 9780062429254



HARDCOVER NONFICTION

3. Hillbilly Elegy
J.D. Vance, Harper, $27.99, 9780062300546
6. Grant
Ron Chernow, Penguin Press, $40, 9781594204876
12. Andrew Jackson and the Miracle of New Orleans
Brian Kilmeade, Don Yaeger, Sentinel, $28, 9780735213234
13. The Line Becomes a River: Dispatches from the Border
Francisco Cantú, Riverhead, $26, 9780735217713
14. Between the World and Me
Ta-Nehisi Coates, Spiegel & Grau, $25, 9780812993547
15. Trumpcracy: The Corruption of the American Republic
David Frum, Harper, $25.99, 9780062796738

PAPERBACK FICTION

5. A Man Called Ove
Fredrik Backman, Washington Square Press, $16, 9781476738024
14. The Light We Lost
Jill Santopolo, Putnam, $16, 9780735212763
15. The Alchemist
Paulo Coelho, HarperOne, $16.99, 9780062315007




 

PAPERBACK NONFICTION

1. Last Hope Island: Britain, Occupied Europe, and the Brotherhood That Helped Turn the Tide of War
Lynne Olson, Random House, $18, 9780812987164
3. Clementine: The Life of Mrs. Winston Churchill
Sonia Purnell, Penguin, $18, 9780143128915
4. The Boys in the Boat
Daniel James Brown, Penguin, $17, 9780143125471
7. Red Notice
Bill Browder, S&S, $16, 9781476755748
8. Dispatches from Pluto: Lost and Found in the Mississippi Delta
Richard Grant, S&S, $16, 9781476709642
9. The 5 Love Languages
Gary Chapman, Northfield, $15.99, 9780802412706
11. The Immortal Life of Henrietta Lacks
Rebecca Skloot, Broadway, $16, 9780804190107
12. This Will Be My Undoing: Living at the Intersection of Black, Female, and Feminist in (White) America
Morgan Jerkins, Harper Perennial, $15.99, 9780062666154
14. South and West
Joan Didion, Vintage, $15, 9780525434191
15. The Four Agreements
Don Miguel Ruiz, Amber-Allen, $12.95, 9781878424310
top | share this
What's happening at Southern Indies across the South?
See the full calendar | Find a Southern Indie Bookstore near you.
Authors Round the South | www.authorsroundthesouth.com
top | share this
Lady Banks is sponsored by the Southern Independent Booksellers Alliance, in support of independent bookstores in the South | SIBA | 51 Pleasant Ridge Dr.| Asheville, NC 28805
You are receiving this email at @@email@@. If you wish to stop receiving email from us, you can simply remove yourself by replying with "unsubscribe" in the subject or by visiting: @@unsubscribe_url@@
---