Details

Published: 26 November 2017

26 November 2017
view in your browser | Unsubscribe or manage my Lady Banks Subscription
Week of November 26, 2017
>> IN THIS ISSUE
The Commonplace Book | Read This! | The Gift Guide | Okra Picks | The Story Behind the Stories | Southern Indie Bestsellers | Events
---
{The story behind the stories.}
In which catnip tea is good for hives, and calamus root is for colic, Ms. Jesmyn Ward is committed to telling the truth, and her ladyship, the editor, reads a magazine.
I love indie bookstores because. . .
"These stores are more personal and locally owned; a comfortable place to be."
--- Carol, North Carolina
"The women in the audience would begin talking about how they'd loved those stories, how they'd waited for the magazines to arrive each month so they could read the fiction as well as the recipes"-- Ellyn Bache
There was a copy of The Paris Review in her ladyship, the editor's mailbox yesterday. The New Yorker usually arrives on the Monday. Literary magazines -- the sort that still publish short stories and fiction -- are a secret pleasure of hers. Out of fashion in a digital age, perhaps, but one she continues to indulge in nevertheless. It is a rare trip to the supermarket that does not end up with an issue of Harper's or The Atlantic tucked in to the bag alongside the yogurt or the oranges. The last time she attended a writer's conference, she came away not only with a few poetry books, but also back issues of The North Carolina Literary Review and Ecotone. She has been know to make a special trip into town for the new issue of The Oxford American.
Why? Surely in the information age all these things are just a Google search and an keyboard click away? It is an endless archive of everything you ever meant to read? But it is also an invisible archive -- out of sight and out of mind unless it happens by chance to show up in your Twitter feed when you think to check your phone.
The Internet is fantastic for finding things your are looking for. But you have to be looking. Her ladyship, the editor, loves "real world" bookshelves and store magazine racks because they are filled with the things she wasn't looking for. She appreciates the way "story" makes surprise appearances in her life while she's standing in a checkout line or waiting in a bookstore for an event to get started.
So she found this week's piece by Ellyn Bache, The Story Behind the Stories, especially poignant. It's a description of how she came to create her new collection of fiction from women's magazines of an earlier era -- an era when fiction was still to be found in McCall's and Redbook. "There is plenty of women's fiction these days," Ellyn writes, "but almost all of it is in novels, and sometimes a reader just wants a shorter piece she can finish while she's having a cup of tea after work."
Which is why her ladyship keeps her subscription to The New Yorker. Although she most often reads it drinking coffee.
Read Independently! And shop local - especially this week.

her ladyship, the editor
---
---
Lady Banks' Pick of the Week
---
Noteworthy poetry and prose from her ladyship's bedside reading stack.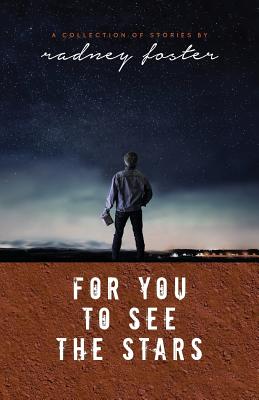 "I fell in love with you on the first day of school when I saw you eating lunch by yourself in fifth grade. I was hypnotized by you, the new girl with auburn hair. I pushed up my glasses and told you your hair was pretty and asked you if you wanted to play checkers. Lisa May Hawkins said, 'Will Bell get away from that girl, you're gonna scare her to death.' All the girls at her table laughed. But you played checkers. You got to be friends with all those girls soon enough, but you never made fun of the shy boy with glasses. 'Course you also didn't pay any attention to me 'til our junior year in high school, but you were never mean. I swear honey you don't have a mean bone in your body and as . . ."
He stopped and she knew he'd wandered into silence again. She knew it would tire him to talk more but felt it was food for him to retrieve his mind from whatever ditch it had careened into. She'd take him in for his nap soon enough, but she wanted to hear more. So, she goaded him. "You're gonna wear yourself out telling all those stories."
--Radney Foster, For You to See the Stars (Working Title Farm, 2017) 9781940595658
top | share this
---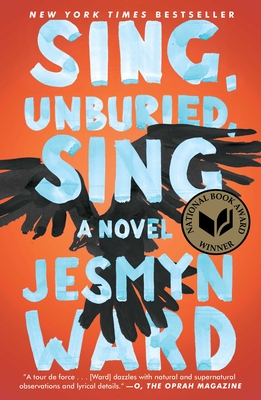 " I feel like in every book that I commit to telling the truth about the place that I live in, and also about the kind of people who live in my community. "
keep reading: Jesmyn Ward
---
Read This! Books with Street Cred
Recommended reading from Southern Indie Booksellers
An excerpt from Lemuria Books' blog: I recently told someone that Fresh Complaint, Jeffery Eugenides' new collection of short stories, is so well-written I could cry. I lied.
I had already cried, specifically while sitting by my apartment's swimming pool and reading the story "Early Music." I don't think anyone saw, but if they had, I would have told them the truth–that one of my favorite authors has reminded me how much I love books, and that I am not sure I will ever be so passionate about anything else.
[...] If you crave intimacy with a character the way I do, you will not get enough of his Eugenides' writing. On the other hand, the amount of detail is intimidating. People shy away from his novels because they think they are too long, or too detailed, or too boring (none of which are true). I was a bit apprehensive that his short stories wouldn't incorporate the trademark detail and introspection. But this is exactly why his short stories work so well. In just a few pages, Eugenides is able to capture a person, their entire life, and boil it down to the important scenarios. If you have been intimidated by the sheer length of Middlesex, or bored by the idea of The Marriage Plot, or put-off by the subject of The Virgin Suicides, this is the collection for you. It's time to stop being afraid and pick up Fresh Complaint.
Fresh Complaint: Stories by Jeffrey Eugenides ($27.00*, Farrar Straus Giroux), recommended by Lemuria Books, Jacksonville, MS.
---
A fast-paced little noir that constantly circles around the conventions of its genre (sex, drugs, murder), and instead manages to become more of a meditation on hopeless desire than a pure, simple crime novel.
Day In, Day Out by Hector Aguilar Camin ($14.95*, Schaffner Press), recommended by Malaprop's Bookstore/Café, Asheville, NC.
---
A young, unmarried pregnant woman. Sound familiar? I started the year reading about one in Kevin Wilson's Perfect Little World. But the main character in Louise Erdrich's new dystopian novel Future Home of the Living God, Cedar Hawk Songwriter, faces completely different obstacles for her and her unborn child. A descendant of Ojibwe Indians and adopted by a liberal white couple, Songwriter's world is one where evolution has stopped and the days are full of uncertainty and strange, threatening people and creatures. As she wrestles with what the future holds, she juggles relationships with the father of her child, her birth family and her adoptive family. Food for thought about what the world might look like in the not-too-distant future.
Future Home of the Living God by Louise Erdrich ($28.99*, Harper), recommended by Quail Ridge Books, Raleigh, NC.
---
More bookseller recommendations
top | share this
---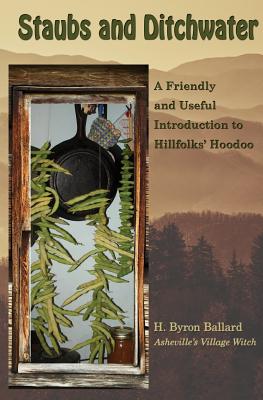 " These women knew that catnip tea or red alder tea kept infants from getting hives. They prescribed stewed down calamus root to help soothe colic. They put sulfur in the soles of shoes to help ease flu symptoms. And if someone came to them with a bad burn, they knew that blowing smoke and chanting the right words could talk the fire out. " 
keep reading: The long tradition of folk healing among Southern Appalachian Women
---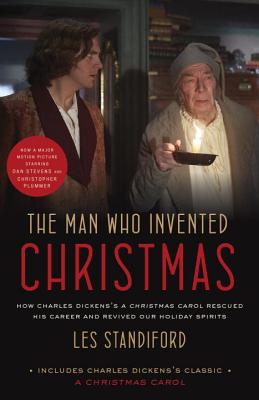 " I feel like I'm taking what I do as a bookseller — which is basically turning people onto story and then reinterpreting it so they can have a different experience. " 
keep reading: A bookseller's foray into Hollywood
---
The Gift Guide: Biography and Memoir
Books featured in the Southern indie holiday gift catalogs
SISTERS FIRST
by Jenna Bush Hager and Barbara Pierce Bush. The former first daughters share intimate stories and refections from the Texascountryside to the storied halls of the White House and beyond.
Grand Central Publishing(9781538711415) $28.00
NO JUSTICE
by Robbie Tolan and Lawrence Ross. A poignant, gripping book that sits squarely in the crosshairs of race, police violence, racial profiling, and the ongoing discussion about why African Americans are disproportionately affected by violent police interactions.
Center Street (9781478976653) $27.00
GOAT CASTLE: A TRUE STORY OF MURDER, RACE, AND THE GOTHIC SOUTH
by Karen L. Cox. Strange, fascinating, and sobering, Goat Castle tells the story of how a true crime tale of fallen southern grandeur and murder obscured an all-too-familiar story of racial injustice.
University of North Carolina Press (9781469635033) $26.00
THE RELIGIOUS LIFE OF ROBERT E. LEE
by David R. Cox. Robert E. Lee was a person of deep Christian conviction. This biography of the famous Civil War general shows how Lee's Christian faith shaped his crucial role in some of the most pivotal events in history.
William B. Eerdmans Publishing Company(9780802874825) $26.00
GRANT
by Ron Chernow. Pulitzer Prizewinner and biographer of Alexander Hamilton, George Washington, and John D. Rockefeller, Chernow returns with a sweeping and dramatic portrait of one of our most complicated generals and presidents.
Penguin Press (9781594204876) $40.00
CODE GIRLS
by Liza Mundy. Recruited by the U.S. Army and Navy from small towns and elite colleges, more than 10,000 women served as codebreakers during World War II. Bestselling author Mundy brings to life this riveting story of American courage, service, and accomplishment.
Hachette Books (9780316352536) $28.00
top | share this
---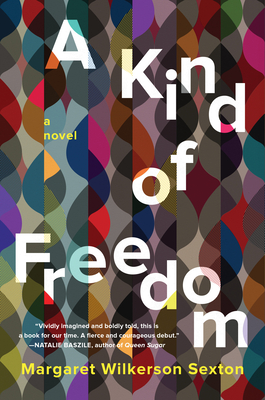 " The author's particularly good when describing the men in this family when they also have male children; by making the fathers loving and caring (though they generally fall back into the drug trap), she makes statistics fully human beings .
keep reading: A Kind of Freedom | Interview with Margaret Wilkerson Sexton
---
" Adaptation is an art and to see a wonderful one come to fruition is very gratifying"  
keep reading: From bookseller to movie producer
---
Eerie, intense, and masterfully-crafted, Hank Early's gripping series debut Heaven's Crooked Finger transports readers to a secretive community in the Georgia mountains.
Earl Marcus thought he had left the mountains of Georgia behind forever, and with them, the painful memories of a childhood spent under the fundamentalist rule of his father RJ's church--a church built on fear, penance, and the twisting, writhing mass of snakes. But then an ominous photo of RJ is delivered to Earl's home. The photograph is dated long after his father's burial, and there's no doubt that the man in the picture is very much alive.
As Earl returns to Church of the Holy Flame searching for the truth, faithful followers insist that his father has risen to a holy place high in the mountains. Nobody will talk about the teenage girls who go missing, only to return with strange tattoo-like marks on their skin. Rumors swirl about an old well that sits atop one of the mountains, a place of unimaginable power and secrets. Earl doesn't know what to believe, but he has long been haunted by his father, forever lurking in the shadows of his life. Desperate to leave his sinful Holy Flame childhood in the past, Earl digs up deeply buried secrets to discover the truth before time runs out and he's the one put underground in Heaven's Crooked Finger, Hank Early's thrilling series debut.
Heaven's Crooked Finger by Hank Early | Crooked Lane Books| 9781683313915
top | share this
---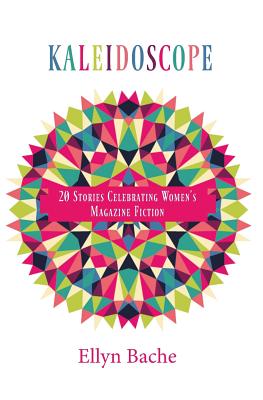 A short story collection called Kaleidoscope was never on my radar until I went on tour for my novel, The Art of Saying Goodbye,and kept running into something I hadn't expected. At one event after another, as soon as I mentioned that I'd started my career writing stories for women's magazines like McCall's and Good Housekeeping, the conversation would shift.  The women in the audience would begin talking about how they'd loved those stories, how they'd waited for the magazines to arrive each month so they could read the fiction as well as the recipes, how much they still missed those stories and wondered what had happened to them. The warm nostalgia for those days amazed me. Short stories had disappeared from women's magazines more than ten years before.  I thought they'd been forgotten.
But no. The problem wasn't lack of interest.  It was money. Women's magazines had been publishing fiction since their first issues in 1693, more than 300 years ago.  Now there was also television, the Internet, the expense of moving into the digital age. Budgets were tight. At McCall's (which once had a circulation of 8.4 million) an auditor claimed that not one copy of the magazine was sold because of the fiction.  So the stories were zapped.  All the same,  McCall's and several other big magazines soon folded.
So I was both surprised and pleased to hear that readers still missed those stories. Finally I decided to take a look at my own work from those days. My stories were published over a 22-year period from 1981 to 2003 – which meant that the early ones were composed on a typewriter rather than a computer. Without digital files, I had to search out copies of the actual magazines, no small task!  
At first I thought the stories would feel old fashioned when I went back to them -- but they didn't.  Short magazine fiction focuses on emotion, which doesn't change over the years. Later  I was delighted when two different reviewers called the stories "surprisingly contemporary."
One thing women said they missed was the welcome short length of magazine stories.  There is plenty of women's fiction these days, they'd say, but almost all of it is in novels, and sometimes a reader just wants a shorter piece she can finish while she's having a cup of tea after work.
I was in the early stages of a new novel when I found myself paying more and more attention to the stories, seeing them in my mind's eye as a collection, seeing even the title – Kaleidoscope, reflecting the varied patterns of women's lives. So I turned to the task of blending them into a book – a great delight for me, and I hope for others, whether they remember this much-loved genre from before or are coming to it for the first time.
------------
Ellyn Bache began as a freelance newspaper journalist, publishing hundreds of articles  in The Washington Post, Baltimore Sun, Hagerstown (MD) Morning Herald, Greenville (SC) News, Chicago Tribune, and others over the years.  But her primary interest was always in fiction, her first short story appeared in McCall's. It was followed by others in a wide variety of commercial and literary magazines, ranging from Good Housekeeping and Seventeen to Shenandoah to the Carolina Quarterly. 
top | share this
---
For the week ending November 26. Books on the Southern Indie Bestseller List that are southern in nature or have been recently recommended by southern indie booksellers.
See the full list here.
The Southern Book Prize |
A SIBA Okra Pick |
Special to the Southern List
Printable versions (PDF): Hardcover | Paperback | Children's
HARDCOVER FICTION

1. The Rooster Bar
John Grisham, Doubleday, $28.95, 9780385541176
2. Artemis
Andy Weir, Crown, $27, 9780553448122
3. Uncommon Type
Tom Hanks, Knopf, $26.95, 9781101946152
4. The Midnight Line
Lee Child, Delacorte Press, $28.99, 9780399593482
5. Origin
Dan Brown, Doubleday, $29.95, 9780385514231

HARDCOVER NONFICTION

1. Leonardo da Vinci
Walter Isaacson, S&S, $35, 9781501139154
2. Obama: An Intimate Portrait
Pete Souza, Little Brown, $50, 9780316512589
3. Promise Me, Dad: A Year of Hope, Hardship, and Purpose
Joe Biden, Flatiron, $27, 9781250171672
4. Grant
Ron Chernow, Penguin Press, $40, 9781594204876
5. Endurance
Scott Kelly, Knopf, $29.95, 9781524731595
Special to the Southern List
HARDCOVER FICTION

8. A Column of Fire
Ken Follett, Viking, $36, 9780525954972
9. Sing, Unburied, Sing
Jesmyn Ward, Scribner, $26, 9781501126062
15. The Last Ballad
Wiley Cash, Morrow, $26.99, 9780062313119

HARDCOVER NONFICTION

7. S Is for Southern: A Guide to the South, from Absinthe to Zydeco
David Dibenedetto, Harper Wave, $45, 9780062445148
8. The Last Castle
Denise Kiernan, Touchstone, $28, 9781476794044
14. The Vanity Fair Diaries
Tina Brown, Holt, $32, 9781627791366

PAPERBACK FICTION

8. The Mistletoe Murder
P.D. James, Vintage, $15, 9781101973806
10. A Man Called Ove
Fredrik Backman, Washington Square Press, $16, 9781476738024
11. Before the Fall
Noah Hawley, Grand Central, $15.99, 9781455561797
12. News of the World
Paulette Jiles, Morrow, $15.99, 9780062409218
13. It
Stephen King, Scribner, $19.99, 9781501175466
14. Difficult Women
Roxane Gay, Grove Press, $16, 9780802127372

PAPERBACK NONFICTION

2. Bad Feminist
Roxane Gay, Harper Perennial, $10, 9780062695697
6. Dark Money
Jane Mayer, Anchor, $17, 9780307947901
8. Really Important Stuff My Cat Has Taught Me
Cynthia L. Copeland, Workman Publishing, $12.95, 9781523501489
10. The Man Who Invented Christmas
Les Standiford, Broadway, $17, 9781524762469
11. Random Illustrated Facts: A Collection of Curious, Weird, and Totally Not Boring Things to Know
Mike Lowery, Workman, $14.95, 9780761189954
12. The Boys in the Boat
Daniel James Brown, Penguin, $17, 9780143125471
13. Red Notice
Bill Browder, S&S, $16, 9781476755748
15. White Trash
Nancy Isenberg, Penguin, $17, 9780143129677
top | share this
What's happening at Southern Indies across the South?
See the full calendar | Find a Southern Indie Bookstore near you.
Authors Round the South | www.authorsroundthesouth.com
top | share this
Lady Banks is sponsored by the Southern Independent Booksellers Alliance, in support of independent bookstores in the South | SIBA | 3806 Yale Dr. | Columbia, SC 28409
You are receiving this email at @@email@@. If you wish to stop receiving email from us, you can simply remove yourself by replying with "unsubscribe" in the subject or by visiting: @@unsubscribe_url@@
---