Details

Published: 19 November 2017

19 November 2017
view in your browser | Unsubscribe or manage my Lady Banks Subscription
Week of November 19, 2017
>> IN THIS ISSUE
The Commonplace Book | Read This! | The Gift Guide | Okra Picks | Southern Indie Bestsellers | Events
---
{Read. Buy. Give. Books.}
In which her ladyship, the editor, has some simple advice for the holiday: Meet friends. Enjoy family. If you go shopping, then #shopsmall.
I love indie bookstores because. . .
"They are as good for the soul as they are for the brain; they have character & warmth; they help local communities; they are personal & "human."
--- Carol, North Carolina
Her ladyship, the editor, hopes her readers are enjoying a holiday replete with good food and good company, with family and friends and loved ones, and with a couple good books to enjoy quietly in between all the activities.
This coming weekend will find many at the doors of the malls and the shopping centers, anxious to take advantage of "Black Friday" sales. There will likely be crowds. And Christmas music.
Her ladyship encourages her readers to avoid this terrible fate, and to defer their shopping until Black Friday is a thing of the past, a bad dream. Instead, shop on Saturday, think Indies First, and #shopsmall:
Ernest & Hadley Booksellers
1928 7th St, Tuscaloosa, AL 35401
Activities & Authors: Small Business Saturday & Local Author Mixer Saturday, November 25, 2017 10:00am - 5:00pm Mingle with local authors, poets and artists. Light refreshments and open to the public.
Nightbird Books
205 W Dickson St, Fayetteville, AR 72701
Activities & Authors: Authors will be in the store to recommend some of their favorite books and will be available to autograph their own of course. Check our website for author names and times in the store.
Avid Bookshop at Five Points
1662 South Lumpkin St., Athens, GA 30601
Activities & Authors: Avid Bookshop will host a Holiday Book Swap on Saturday, November 25 from 2-3pm at our Five Points location. Swap old books for new ones! Leftover books will be donated to Books for Keeps. Tickets are $3 to participate, and each ticket will enter you in a raffle to win a prize from Avid Bookshop! 
Underground Books
102 Alabama St, Carrollton, GA 30117
Activities & Authors: You are cordially invited to prepare to treat yourself with utmost sophistication this Small Business Saturday. We're celebrating in style, with music, refreshments, fancy dress, and sales all day. Check our Facebook page for more details. 
The Bookshelf (GA)
126 S Broad St, Thomasville, GA 31792
Activities & Authors: Pop-Up Shop Palooza
Story on the Square (Provisional)
19 Griffin St, McDonough, GA 30253
Activities & Authors: Pop up store with November Indies First books and holiday gifts at 15 Griffin Street, McDonough, GA
Read It Again Books
3630 Peachtree Pkwy, suite 314, Suwanee, GA 30024
Charis Books & More
1189 Euclid Ave NE, Atlanta, GA 30307
Activities & Authors: Charis is hosting a six-author party from 12-2pm with Charlene Ball, Denene Millner, Hannah Palmer, Theresa Davis, Nic Stone, and Kirsten Palladino! We'll have snacks and free galley give-aways with every purchase.
Square Books
160 Courthouse Sq, Oxford, MS 38655
Lorelei Books
1103 Washington St, Vicksburg, MS 39183
Activities & Authors: Lorelei Books encourages customers to Take the Title, with games galore throughout the day - crosswords, Scrabble speed rounds, special storytime for Little Lore Lovers. Reminding Vicksburg shoppers that when they buy locally, we all win!
Fiction Addiction
1175 Woods Crossing Rd Ste 5, Greenville, SC 29607
Activities & Authors: Small Business & Small Press Saturday Author Signing at Fiction Addiction
Itinerant Literate Books/Ink Meets Paper
4411 Spruill Ave, North Charleston, SC 29405
Activities & Authors: Local Love Pop-Up Shop: hosted in tandem with local letterpress Ink Meets Paper, this small business/local crafters market is just what locals need for getting a jump-start on their holiday shopping.
The Storybook Shoppe
41A Calhoun St, Bluffton, SC 29910
Activities & Authors: sculpture in the Garden with Lisa Kerr Dunn. Join us as Lisa reads from her new book and we create sculptures in our front garden.
Hooray for Books!
1555 King St, Alexandria, VA 22314
Activities & Authors: 10:30 am Wee Ones Story Time with author Michael Muller and his adorable Boston Terrier, Mirabelle. 12 pm – 3 pm Santa and Mrs. Claus visit the bookstore! Make a HFB gift card donation to support Alexandria Domestic Violence Program's Holiday Party to reserve your 5-minute slot.

INDIES FIRST:
Has the Indies First Sweepstakes Begun Without YOU?

In celebration of Indies First on Small Business Saturday, beginning today, shoppers at indie bookstores can enter the American Booksellers Association's new #shopindiesfirstsweepstakes for a chance to win $1,000 worth of books from Penguin Random House.

Between Wednesday, November 15, and Sunday, November 26, customers can enter the sweepstakes by posting a message on Twitter or Instagram and using the hashtag #shopindiesfirstsweepstakes along with the location tag, the social media handle, or the name, city, and state of a U.S. independent bookstore.

A random drawing will be held on Friday, December 15, to select five lucky grand prize winners, who will win $1,000 worth of books. Each bookstore with a winning customer will also win $1,000 worth of books to donate to a local nonprofit of their choice.  More details here
Read Independently! And shop local - especially this week.

her ladyship, the editor
---
---
Lady Banks' Pick of the Week
---
Noteworthy poetry and prose from her ladyship's bedside reading stack.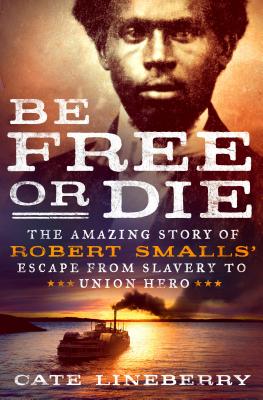 The Escape
On a mild May evening in Charleston, South Carolina, in 1862, the second year of the Civil War, vessels in the service of the Confederacy rocked at their moorings in the city's harbor, ready to transport soldiers and supplies to fortifications in and around Charleston the following day. While many crews slept about their ships that night, Confederate soldiers patrolled for any signs of activity by Union spies or saboteurs. The soldiers had no clue that an extraordinary and unprecedented event was about to take place: by dawn, a twenty-three-year-old illiterate enslaved man named Robert Smalls would seize a 147-foot side-wheel steamer from the headquarters of a Confederate general and run a gauntlet of fortifications to deliver the valuable vessel and its massive guns to nearby Union forces. IN doing so, Smalls would win freedom from slavery, not only for himself and his crew but also for his wife and his two young children who were hidden on board.
--Cate Lineberry, Be Free or Die: The Amazing Story of Robert Smalls; Escape from Slavery to Union Hero (St. Martin's Press, 2017) 9781250101860
top | share this
---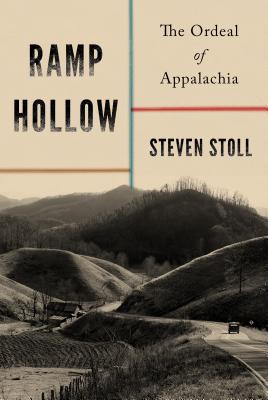 "a labyrinth of clammy menace underlay every limousine, tea dance and dividend in the world above"
keep reading: Ramp Hollow
---
"Sara has created hands down the most diverse children's and YA section in the South for more than 23 years.

keep reading: Sara Luce Look named Bookseller of the Year
---
Read This! Books with Street Cred
Recommended reading from Southern Indie Booksellers
The great flood has come to London. Through short, poetic paragraphs we see flashes of the chaotic conditions and the different shades of insanity it breeds, but the world-building of the apocalyptic flood and its aftermath is not the point. Instead it is the narrator's relationship with her newly born son - the primal centrality of motherhood and the demands it makes on survival - even as the fallout from the disaster surrounds them. This is a book you will read in a sitting but will stay on your mind for days afterward.
The End We Start From by Megan Hunter ($22.00*, Grove Press), recommended by Flyleaf Books, Chapel Hill, NC.
---
Starts off fast and never losses pace! Really funny, action-packed, and educational! Really cool cover-- great representation of the book.
Gertie Milk and the Keeper of Lost Things by Simon Van Booy ($16.99*, Razorbill), recommended by Page 158 Books, Wake Forest, NC.
---
"I love that it has dogs!," says a Page 158 customer. "A heart-warming dog story that teaches a gentle lesson about friendship and the meaning of cooperation," says Page 158 staff.
Waylon! Even More Awesome by Sara Pennypacker, Marla Frazee ($15.99*, Disney-Hyperion), recommended by Page 158 Books, Wake Forest, NC.
---
More bookseller recommendations
top | share this
---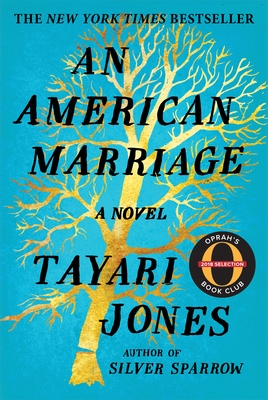 "Novelist Tayari Jones has long been a mentor to me. I love her professionalism as a writer and how willing she is to nurture up and coming black writers and promote black writers in general, whenever she can. " 
keep reading: Roxane Gay on mentors
---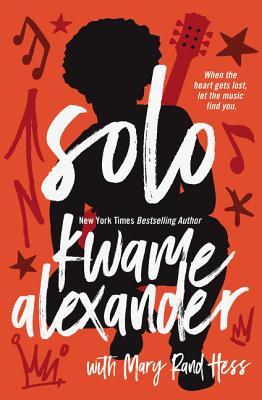 "straddling the worlds of poetry and prose (and text messages) " 
keep reading: Kwame Alexander
---
The Gift Guide: Children's Books
Books featured in the Southern indie holiday gift catalogs
BIG WORDS FOR LITTLE GENIUSES
by Susan and James Patterson.
There's no "gobbledygook" in this clever picture book, with each letter of the alphabet providing a sophisticated word and definition for "Lilliputian" children to learn. Delightfully whimsical artwork brings these big words to life. Ages 3 to 6.
Jimmy Patterson (9780316502931) $17.99
UNI THE UNICORN AND THE DREAM COME TRUE
by Amy Krouse Rosenthal.
Discover the magic of believing and friendship. The long-awaited sequel to the New York Times bestseller Uni the Unicorn is finally here from the beloved author. Ages 3 to 7.
Random House Books for Young Readers(9781101936597) $17.99
HERE WE ARE
by Oliver Jeffers.
The creator of The Day the Crayons Quit offers a rare, personal look inside his own hopes and expectations for his child—and in doing so gifts readers with a sweet and humorous missive about our world. Ages 3 to 7.
Philomel Books (9780399167898) $19.99
RUNNY BABBIT RETURNS
by Shel Silverstein.
With tongue-twisting wordplay and uproarious characters, Runny Babbit returns in this collection of 41 never-before-published poems and drawings compiled from extensive archives. Ages 4 to 8.
HarperCollins (9780062479396) $19.99
GOOD DAY, GOOD NIGHT
by Margaret Wise Brown.
A modern-day classic featuring Brown's signature word pattern from Goodnight Moon, brought to glorious life by New York Times-bestselling illustrator Loren Long. Ages 4 to 8.
HarperCollins (9780062383105) $18.99
GOOD NIGHT, REINDEER
by Marco Bucci with illustrations by Denise Brennan-Nelson.
It's tiring work getting ready for Christmas. So after a long day, it's time for everyone at the North Pole to hit the hay, and that includes the members of Santa's famous reindeer team. Ages 4 to 8.
Sleeping Bear Press (9781585363704) $16.99
top | share this
---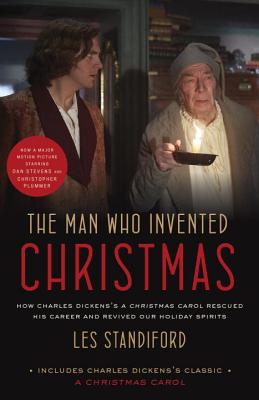 "the popular concept of Christmas as the most charitable of holidays, where support of the less fortunate became as commonplace as turkey and tinsel.
keep reading: The man who invented Christmas
---
" Adaptation is an art and to see a wonderful one come to fruition is very gratifying"  
keep reading: From bookseller to movie producer
---
Sheila Ingle's husband John was brought up in Ingle Holler in Union, South Carolina, with eight other Ingle families. They worked together in the mills, shared their gardens, attended church, and enjoyed the playing and singing of the songs from the Grand Ole Opry. When five of the brothers went off to war, those who couldn't fight took care of their families. The Ingles stuck together, just like they were taught in the Appalachian hills of Erwin, Tennessee. Love of God, love of family, and love of country were modeled in each home. In fact, one year Make Ingle put his sons and grandsons together to build Hillside Baptist Church. Adults kept up with the newspapers and the radios; world happenings were important. Any type of sickness brought a barrage of soup and cornbread, because children still had to eat. On those twenty acres, the children played in the creek, cowboys and Indians, and hide-and-seek. They built their own wagons and sleds to race down the hill on the dry, hickory leaves. All the boys learned to shoot a .22 caliber, and John's mother Lois could light a match with her shots. Living in Ingle Holler was home, where each one was accepted.
Tales of a Cosmic Possum by Sheila Ingle| Ambassador International | 9781620206126
top | share this
---
For the week ending November 19. Books on the Southern Indie Bestseller List that are southern in nature or have been recently recommended by southern indie booksellers.
See the full list here.
The Southern Book Prize |
A SIBA Okra Pick |
Special to the Southern List
Printable versions (PDF): Hardcover | Paperback | Children's
HARDCOVER FICTION

1. The Rooster Bar
John Grisham, Doubleday, $28.95, 9780385541176
2. The Midnight Line
Lee Child, Delacorte Press, $28.99, 9780399593482
3. Origin
Dan Brown, Doubleday, $29.95, 9780385514231
4. Future Home of the Living God
Louise Erdrich, Harper, $28.99, 9780062694058
5. A Gentleman in Moscow
Amor Towles, Viking, $27, 9780670026197

HARDCOVER NONFICTION

1. Leonardo da Vinci
Walter Isaacson, S&S, $35, 9781501139154
2. Promise Me, Dad: A Year of Hope, Hardship, and Purpose
Joe Biden, Flatiron, $27, 9781250171672
3. Obama: An Intimate Portrait
Pete Souza, Little Brown, $50, 9780316512589
4. Grant
Ron Chernow, Penguin Press, $40, 9781594204876
5. The Last Castle
Denise Kiernan, Touchstone, $28, 9781476794044
Special to the Southern List
HARDCOVER FICTION

6. The Last Ballad
Wiley Cash, Morrow, $26.99, 9780062313119
10. Before We Were Yours
Lisa Wingate, Ballantine, $26, 9780425284681

HARDCOVER NONFICTION

5. The Last Castle
Denise Kiernan, Touchstone, $28, 9781476794044
6. Make Your Bed
William H. McRaven, Grand Central, $18, 9781455570249
9. Braving the Wilderness
Brene Brown, Random House, $28, 9780812995848
12. Hacks
Donna Brazile, Hachette, $28, 9780316478519
15. S Is for Southern: A Guide to the South, from Absinthe to Zydeco
David Dibenedetto, Harper Wave, $45, 9780062445148

PAPERBACK FICTION

6. The Alchemist
Paulo Coelho, HarperOne, $16.99, 9780062315007
9. The Remains of the Day
Kazuo Ishiguro, Vintage, $16, 9780679731726
10. A Man Called Ove
Fredrik Backman, Washington Square Press, $16, 9781476738024
12. The Great Gatsby
F.Scott Fitzgerald, Scribner, $16, 9780743273565
13. Moonglow
Michael Chabon, Harper Perennial, $16.99, 9780062225566
14. The Buried Giant
Kazuo Ishiguro, Vintage, $16, 9780307455796
15. It
Stephen King, Scribner, $19.99, 9781501175466

PAPERBACK NONFICTION

6. Bad Feminist
Roxane Gay, Harper Perennial, $10, 9780062695697
8. Wreck This Journal
Keri Smith, Perigee, $15, 9780399161940
9. How to Fight
Thich Nhat Hanh, Jason DeAntonis (Illus.), Parallax Press, $9.95, 9781941529867
10. The Man Who Invented Christmas
Les Standiford, Broadway, $17, 9781524762469
11. We Should All Be Feminists
Chimamanda Ngozi Adichie, Anchor, $7.95, 9781101911761
12. Strong Is the New Pretty
Kate T. Parker, Workman, $17.95, 9780761189138
13. Just Mercy
Bryan Stevenson, Spiegel & Grau, $16, 9780812984965
15. Slouching Towards Bethlehem
Joan Didion, FSG, $15, 9780374531386
top | share this
What's happening at Southern Indies across the South?
See the full calendar | Find a Southern Indie Bookstore near you.
Authors Round the South | www.authorsroundthesouth.com
top | share this
Lady Banks is sponsored by the Southern Independent Booksellers Alliance, in support of independent bookstores in the South | SIBA | 3806 Yale Dr. | Columbia, SC 28409
You are receiving this email at @@email@@. If you wish to stop receiving email from us, you can simply remove yourself by replying with "unsubscribe" in the subject or by visiting: @@unsubscribe_url@@
---