Details

Published: 08 October 2017

08 October 2017
view in your browser | Unsubscribe or manage my Lady Banks Subscription
Week of October 8th, 2017
>> IN THIS ISSUE
The Commonplace Book | The Southern Bookstore | Read This! | The List | {Book} Trailer Park | Okra Picks | Southern Indie Bestsellers | Events
---
{A mill mother laments}
In which Mr. Steve Berry has no time to eat or sleep because, research! Ms. Nic Stone wonders what Dr. Martin Luther King would say and writes a book to find out, and her ladyship, the editor, listens to mill worker protest songs.
At the reception that opened the TRIO exhibit in New Orleans last month, it was the musician Radney Foster who stepped up to the mic to sing a song inspired by Wiley Cash's new novel, The Last Ballad. He strummed his guitar, let his fingers wander up and down the frets, and then stopped.
"Pete Seeger," he said into the expectant silence, "once called Ella May Wiggins the greatest songwriter in America."
There were maybe three people in the room, including the author and the songwriter, who had ever heard of her. Her ladyship, the editor, was not one of them.
The Last Ballad is Cash's fictionalized account of a woman who should never have been forgotten -- a woman who was only remembered in a few local stories in Gaston County, North Carolina, where the author grew up. Ella May Wiggins worked in the textile mill in Bessemer City, six days a week, twelve hours a day. Her weekly wage was $9.00. Her husband became an alcoholic and left her. She defied racial divisions by moving to "Stumptown" -- a poor African-American neighborhood -- and becoming friends with her neighbors. Four of her nine children died from malnutrition or diseases she couldn't afford to have treated.
Realizing that her life as a mill worker was actually killing her children, Ella May Wiggins became a Union organizer, and the protest songs she wrote became one of the labor movement's most powerful recruitment tools. When tensions between workers and mill owners erupted in the Loray Mill Strike of 1929, Ella May Wiggins was one of the strike leaders. The strike received national attention when it became violent, gunfire exchanged between workers and police resulted in the death of a mill worker and a police chief. As the summer dragged on, things only escalated and in September of that year Ella May Wiggins herself was gunned down by anti-unionists. Over 50 people witnessed the murder, but the men who were arrested were all acquitted. The union leaders arrested for the murder of the police chief were convicted.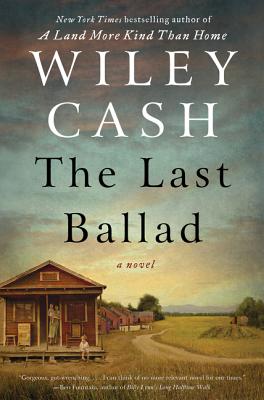 Her ladyship, the editor, is fond of historical fiction but she is also extremely picky about it. She likes historical stories not primarily for the funny clothes or the picturesque settings glimpsed through the window they provide into another time, but for the uncompromising mirror they hold up to ourselves.
(Cue the obligatory Faulkner quote about the past and death).
We are made up as much of our memories of the past as of our dreams of the future. And writers know we are swimming in stories of the past, those stories are all around us, each waiting for its teller. Writers are the storytellers after all, the ones who seem to know by instinct, by magic, how to turn those memories into mirrors. Into something that reflects us back at ourselves and shows us what we are made of.
Ella May Wiggins has her storyteller in Wiley Cash. And her ladyship would be happy to find just a tenth of the woman's sheer gumption in herself.


MILL MOTHER"S LAMENT

We leave our homes in the morning,
We kiss our children good bye,
While we slave for the bosses,
Our children scream and cry.

And when we draw our money,
Our grocery bills to pay,
Not a cent to spend for clothing,
Not a cent to lay away.

And on that very evening,
Our little son will say,
"I need some shoes Mother,
And so does sister May."

How it grieves the heart of a mother,
You everyone must know,
But we can't buy for our children,
Our wages are too low.

It is for our little children,
That seems to us so dear,
But for us nor them, dear workers,
The bosses do not care.

But understand, all workers,
Our union they do fear,
Let's stand together, workers,
And have a union here
Let's stand together, workers,
And have a union here
Read Independently! And shop local.

her ladyship, the editor
---
---
Lady Banks' Pick of the Week
---
Noteworthy poetry and prose from her ladyship's bedside reading stack.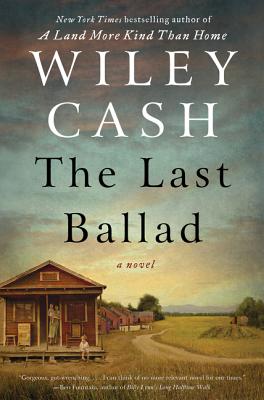 Ella May knew she wasn't pretty, had always known it. She didn't have to come all the way down the mountain from Tennessee to Bessemer City, North Carolina, to find that out. But here she was now, and here she'd been just long enough for no other place in her memory to feel like home, but not quite long enough for Bessemer City to feel like home either.
She sat on the narrow bench in the office of American Mill No. 2 -- the wall behind her vibrating with the whir of the carding machines, rollers, and spinners that raged on the other side, with lint hung up in her throat and lungs like tar -- reminding herself that she'd already given up any hope of ever feeling rooted again, of ever finding a place that belonged to her and she to it. Instead of thinking thoughts like those, Ella turned and looked at Goldberg's brother's young secretary where she sat behind a tidy desk just a few feet away. The soft late-day light that had already turned toward dusk now picked its way through the windows behind the girl. The light lay upon the girl's dark, shiny hair and cause it to glow like some angel had just lifted a hand away from the crown of her head. The girl was pale and soft, her cheeks brushed with rouge and her lips glossed a healthy pink. She wore a fine powder-blue dress with a spray of artificial, white spring flowers pinned to the lapel. She read a new copy of Gentlemen Prefer Blondes, and she laughed to herself and wet her finger on her tongue and turned page after page while Ella watched.
How old could the girl be? Ella wondered.
Wiley Cash, The Last Ballad (William Morrow & Company, 2017) 9780062313119
top | share this
---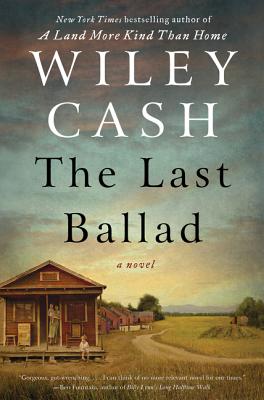 It's a much more expansive novel. It's a political novel, it's a cultural novel, it's a historical novel and it covers a much larger span of time.
keep reading: Q&A with Wiley Cash
---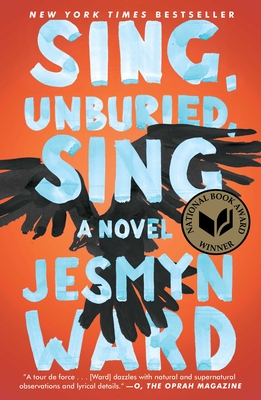 "It's a life-changing award. It means that people are looking at your body of work and seeing, and it's validation that I must be doing something right."

keep reading: Jesmyn Ward receives Macarthur Foundation "genius grant"
---
"there is something about her depiction of the working class, in particular, that seems lived-in, in a way that feels desperately needed in the cohort of Big American Books"

keep reading: Jesmyn Ward
---
Read This! Books with Street Cred
Recommended reading from Southern Indie Booksellers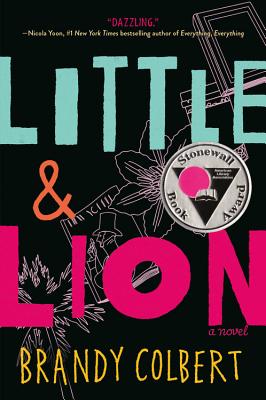 After Pointe (um, hello, go read that if you haven't), I waited and waited and waited for Brandy Colbert's next novel. I was not disappointed. Tackling the always timely topics of sexuality, mental health, and the beautifully, murky path that we walk when we love someone. Perfect for fans of Julie Murphy and Nina LaCour.
Little & Lion by Brandy Colbert ($17.99*, Little, Brown Books for Young Readers), recommended by Parnassus Books, Nashville, TN.
---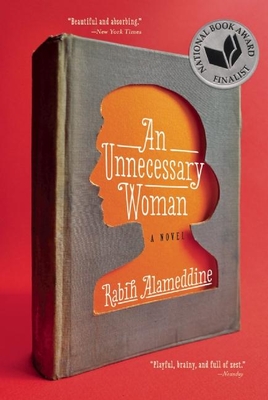 On the first page, a 72-year-old woman in Beirut starts to tell us how she accidentally shampooed her hair blue. I fell in love with her and the book soon after. Aaliya tells us about her family, her city, and her beloved books in one of the most irresistible voices in modern literature.
An Unnecessary Woman by Rabih Alameddine ($16.00, Grove Press), recommended by Quail Ridge Books, Raleigh, NC.
---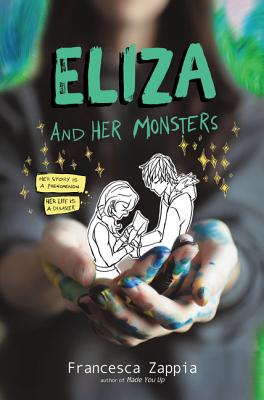 If you have ever had a meaningful internet friendship or been a part of a huge fandom, this book is for you. Eliza is the anonymous author of one of the biggest webcomics ever and I loved being pulled into her many worlds. This book is pitch-perfect, romantically perfect, and perfect perfect. Did I mention I think it's perfect?
Eliza and Her Monsters by Francesca Zappia ($17.99*, Greenwillow Books), recommended by Parnassus Books, Nashville, TN.
---
More bookseller recommendations
top | share this
---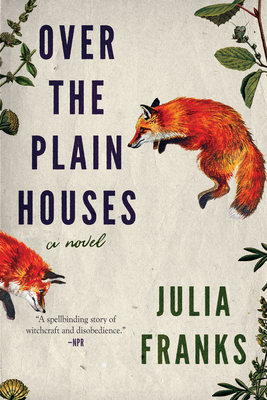 " Without being the least bit sentimental or giving in to any stereotypes about Appalachian people, it tells an utterly compelling story that is deeply rooted in place. In addition, her detailed, nuanced, and poetic observations of farm life and logging educate the reader while rounding out the setting for this affecting work of art. To some panelists the novel was reminiscent of the best prose of Ron Rash and Walker Evans' Let Us Now Praise Famous Men. "
keep reading: Julia Franks receives Thomas Wolfe Memorial Literary Award
---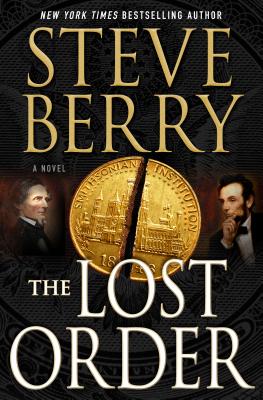 "There is so much research that goes into his books, I don't know how he has time to eat and sleep." 
keep reading: Steve Berry to headline Southern Voices Festival
---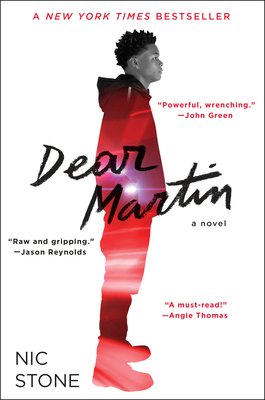 "What would Dr. King say and do, were he alive today to witness some of the things happening in our country?" Stone wonders. "That's the part I couldn't shake. I kept seeing his quotes being used in opposition to Black Lives Matter protests, like signs that said things such as 'Dr. King would never!'" 
keep reading: On writing Dear Martin
---
The List: Staff Picks from Carl at Fountain Bookstore, Richmond, Virginia
"Just a dude hangin' out."
top | share this
---
"Everything I know about America, especially the American South, has gone into this novel" --Wiley Cash
---
The New York Times bestselling author of the celebrated A Land More Kind Than Home and This Dark Road to Mercy returns with this eagerly awaited new novel, set in the Appalachian foothills of North Carolina in 1929 and inspired by actual events. The chronicle of an ordinary woman's struggle for dignity and her rights in a textile mill, The Last Ballad is a moving tale of courage in the face of oppression and injustice, with the emotional power of Ron Rash's Serena, Dennis Lehane's The Given Day, and the unforgettable films Norma Rae and Silkwood.
Twelve times a week, twenty-eight-year-old Ella May Wiggins makes the two-mile trek to and from her job on the night shift at American Mill No. 2 in Bessemer City, North Carolina. The insular community considers the mill's owners--the newly arrived Goldberg brothers--white but not American and expects them to pay Ella May and other workers less because they toil alongside African Americans like Violet, Ella May's best friend. While the dirty, hazardous job at the mill earns Ella May a paltry nine dollars for seventy-two hours of work each week, it's the only opportunity she has. Her no-good husband, John, has run off again, and she must keep her four young children alive with whatever work she can find.
When the union leaflets begin circulating, Ella May has a taste of hope, a yearning for the better life the organizers promise. But the mill owners, backed by other nefarious forces, claim the union is nothing but a front for the Bolshevik menace sweeping across Europe. To maintain their control, the owners will use every means in their power, including bloodshed, to prevent workers from banding together. On the night of the county's biggest rally, Ella May, weighing the costs of her choice, makes up her mind to join the movement--a decision that will have lasting consequences for her children, her friends, her town--indeed all that she loves.
Seventy-five years later, Ella May's daughter Lilly, now an elderly woman, tells her nephew about his grandmother and the events that transformed their family. Illuminating the most painful corners of their history, she reveals, for the first time, the tragedy that befell Ella May after that fateful union meeting in 1929.
Intertwining myriad voices, Wiley Cash brings to life the heartbreak and bravery of the now forgotten struggle of the labor movement in early twentieth-century America--and pays tribute to the thousands of heroic women and men who risked their lives to win basic rights for all workers. Lyrical, heartbreaking, and haunting, this eloquent novel confirms Wiley Cash's place among our nation's finest writers.
The Last Ballad by Wiley Cash| William Morrow & Company | 9780062313119
top | share this
---
For the week ending October 8. Books on the Southern Indie Bestseller List that are southern in nature or have been recently recommended by southern indie booksellers.
See the full list here.
The Southern Book Prize |
A SIBA Okra Pick |
Special to the Southern List
Printable versions (PDF): Hardcover | Paperback | Children's
HARDCOVER FICTION

1. Origin
Dan Brown, Doubleday, $29.95, 9780385514231
2. Little Fires Everywhere
Celeste Ng, Penguin Press, $27, 9780735224292
3. Manhattan Beach
Jennifer Egan, Scribner, $27, 9781476716732
4. A Legacy of Spies
John le Carré, Viking, $28, 9780735225114
5. A Column of Fire
Ken Follett, Viking, $36, 9780525954972

HARDCOVER NONFICTION

1. What Happened
Hillary Rodham Clinton, S&S, $30, 9781501175565
2. We Were Eight Years in Power: An American Tragedy
Ta-Nehisi Coates, One World, $28, 9780399590566
3. The Last Castle: The Epic Story of Love, Loss, and American Royalty in the Nation's Largest Home
Denise Kiernan, Touchstone, $28, 9781476794044
4. Astrophysics for People in a Hurry
Neil deGrasse Tyson, Norton, $18.95, 9780393609394
5. Braving the Wilderness
Brene Brown, Random House, $28, 9780812995848
Special to the Southern List
HARDCOVER FICTION

3. Manhattan Beach
Jennifer Egan, Scribner, $27, 9781476716732
6. The Last Ballad
Wiley Cash, Morrow, $26.99, 9780062313119
11. To Be Where You Are
Jan Karon, Putnam, $28, 9780399183737

HARDCOVER NONFICTION

2. We Were Eight Years in Power: An American Tragedy
Ta-Nehisi Coates, One World, $28, 9780399590566
3. The Last Castle: The Epic Story of Love, Loss, and American Royalty in the Nation's Largest Home
Denise Kiernan, Touchstone, $28, 9781476794044
9. Make Your Bed
William H. McRaven, Grand Central, $18, 9781455570249
10. The Origins of Creativity
Edward O. Wilson, Liveright, $24.95, 9781631493188
11. Bunny Mellon: The Life of an American Style Legend
Meryl Gordon, Grand Central, $28, 9781455588749
12. A World of Three Zeros
Muhammad Yunus, PublicAffairs, $28, 9781610397575
14. The Four: The Hidden DNA of Amazon, Apple, Facebook, and Google
Scott Galloway, Portfolio, $28, 9780735213654
15. Going Into Town: A Love Letter to New York
Roz Chast, Bloomsbury USA, $28, 9781620403211

PAPERBACK FICTION

1. The Sun and Her Flowers
Rupi Kaur, Andrews McMeel, $16.99, 9781449486792
9. The Remains of the Day
Kazuo Ishiguro, Vintage, $16, 9780679731726
10. A Man Called Ove
Fredrik Backman, Washington Square Press, $16, 9781476738024
11. Still Life
Louise Penny, Griffin, $16.99, 9780312541538
12. Her Body and Other Parties: Stories
Carmen Maria Machado, Graywolf Press, $16, 9781555977887
13. Ready Player One
Ernest Cline, Broadway, $16, 9780307887443
14. Before the Fall
Noah Hawley, Grand Central, $15.99, 9781455561797

PAPERBACK NONFICTION

3. Night
Elie Wiesel, FSG, $9.95, 9780374500016
6. We Are Never Meeting in Real Life
Samantha Irby, Vintage, $15.95, 9781101912195
7. Just Mercy
Bryan Stevenson, Spiegel & Grau, $16, 9780812984965
10. Tales of Two Americas: Stories of Inequality in a Divided Nation
John Freeman (Ed.), Penguin, $17, 9780143131038
11. Alexander Hamilton
Ron Chernow, Penguin, $20, 9780143034759
12. Nasty Women: Feminism, Resistance, and Revolution in Trump's America
Samhita Mukhopadhyay, Kate Harding, Picador USA, $16, 9781250155504
13. Oh, Florida!: How America's Weirdest State Influences the Rest of the Country
Craig Pittman, Picador USA, $17, 9781250143648
14. Mindfulness on the Go
Jan Chozen Bays, Shambhala, $8.95, 9781611801705
top | share this
What's happening at Southern Indies across the South?
See the full calendar | Find a Southern Indie Bookstore near you.
Authors Round the South | www.authorsroundthesouth.com
top | share this
Lady Banks is sponsored by the Southern Independent Booksellers Alliance, in support of independent bookstores in the South | SIBA | 3806 Yale Dr. | Columbia, SC 28409
You are receiving this email at @@email@@. If you wish to stop receiving email from us, you can simply remove yourself by replying with "unsubscribe" in the subject or by visiting: @@unsubscribe_url@@
---