Details

Published: 01 October 2017

01 October 2017
view in your browser | Unsubscribe or manage my Lady Banks Subscription
Week of October 1st, 2017
>> IN THIS ISSUE
The Commonplace Book | The Southern Bookstore | Read This! | The List | {Book} Trailer Park | Okra Picks | Southern Indie Bestsellers | Events
---
{What does it mean to be on this earth?}
In which Mr. William Alexander Percy sneaks food into a party (and is caught), Mr. Alan Gratz tells us his favorite Xbox game, and Mr. Wendell Berry tells us why he thinks we are here.
It is prize season in the book world this week. The National Book Foundation has announced its short list of finalists (her ladyship, the editor, was gratified to see Ms. Jesmyn Ward's Sing, Unburied, Sing on the list). The winner of the Nobel Prize for Literature was revealed (it was a long time in coming, but Mr. Kazuo Ishiguro is certainly deserving of the honor).
And closer to home. The 2o17 Fall Okra Picks have been selected (the booksellers responsible would say they have been "picked.") Okra Picks are Southern books that Southern independent booksellers are most looking forward to in the upcoming season. The books, that is, they can't wait to start putting into the hands of their customers. The current list features books that are coming out in October, November, and December of this year. An eclectic selection, all are Southern in nature. All have avid fans among indie booksellers.
In other words, "You've got to read these":
Read Independently! And shop local.

her ladyship, the editor
---
---
Lady Banks' Pick of the Week
---
Noteworthy poetry and prose from her ladyship's bedside reading stack.
The Negroes were singing.
Light danced over the dark, inky ocean, and I blinked my eyes awake.
No ocean.
Just the faint blue of a breaking day casting over the white walls of my bedchamber.
A dream still clung damp to my bones. Always the same since I was a child. Sometimes threatening, sometimes euphoric.
Breathing in deeply, I fancied the day held the weight of destiny.
I picked out the distinctive low rumble of Togo's voice in the melody, the breadth of his voice in correlation to his size. In our few months in South Carolina, I'd already become familiar with how his deep tenor was the base upon which the other Negro voices blended and danced. I came to know that when they sang, they all worked together on some greater task.
The harvest. The Negroes were singing because they had begun a harvest.
Natasha Boyd, The Indigo Girl (Blackstone, 2017) 9781455137114
top | share this
Missy Couhig of The Conundrum Bookstore in St. Francisville, Louisiana, on the delights of recognizing familiar places in the books we're reading.
Is it just me, or are there certain words and phrases that just make you smile when you hear them used in conversation or on the news even (imagine the news making you smile these days!) , or read those words or phrases in a book?
For me it all started with any mention of July 3.  July 3rd is arguably the best day of the year.  It is the exact mid-point of the year, in most years it actually has it's own name (aphelion: the point of orbit where the earth is farthest from the sun ), and it is my birthday.  But I digress.  So hearing July 3rd in a song or reading it in a book has always made me happy .
Other words and phrases that make me happy are when people honestly use the word Serendipity  in their everyday lexicon (Serendipity has been my favorite word since the third grade when it was the title of my English class textbook reader). 
Of course, another favorite word is Conundrum.  I swear I hear and see it used more and more.  I think it is on used on the news at least twice a week (puzzling times we live in ) , and I seem to see it used in nearly every book I pick up.  It is even the name of a great book of literary puzzles and a heck of a wine!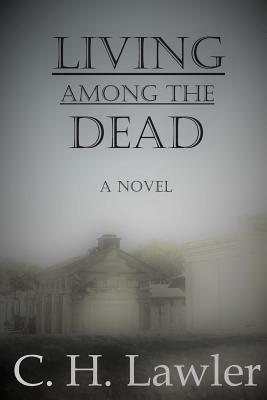 And finally it is words and names of home that make me happy when I run across them in my reading.  Well this week, I hit a home run on this front.  I was reading C.H. Lawler's new book Living Among the Dead and on PAGE ONE  I see that the main character lives on Prytania Street in New Orleans – I LIVE ON PRYTANIA STREET IN NEW ORLEANS!   Then I get to page 41 and I read "At the river across from Bayou Sara, I stopped and pondered the town".  I KNOW THAT TOWN!   The main character leaves the area for some time and many pages later  on  page 212 I read "My path headed north, up into a place called the Felicianas." And then a few pages later on page 222 "We had just followed another dead-end trail, one that lead us to the river at Bayou Sara".  And all the while the book is flashing back and forth to the narrator who is writing  the tale from his bed as an old man, you guessed it on Prytania Street.  Since my real life is spent continually travelling between Prytania Street in New Orleans and the Felicianas you can bet I enjoyed seeing it through someone else's eyes as I read the book.
So , is it just me ?  Or are there words and phrases that make you happy too?
--Missy Couhig, The Conundrum Bookstore, St. Francisville, Louisiana
---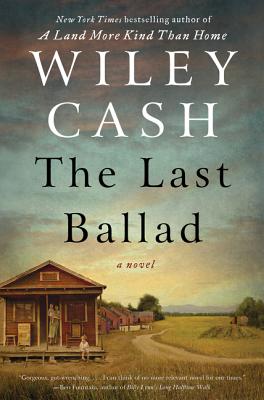 Lilly confesses that she has spent much of her life wondering "what it means to be on this earth, what it means to leave it, what is left of us behind once we are gone."
keep reading: Wiley Cash, the haves, and the have-nots
---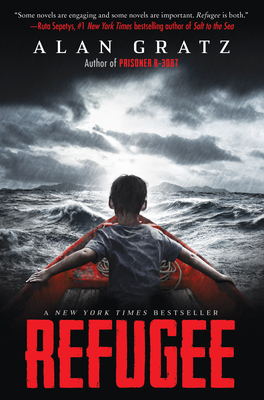 "What's your favorite Xbox game?"

keep reading: A school visit with Alan Gratz
---
"no one would have dared question why a well-mannered gentleman brought up below the Mason-Dixon had a dinner roll tucked inside his napkin"

keep reading: William Alexander Percy, life of the party
---
Read This! Books with Street Cred
Recommended reading from Southern Indie Booksellers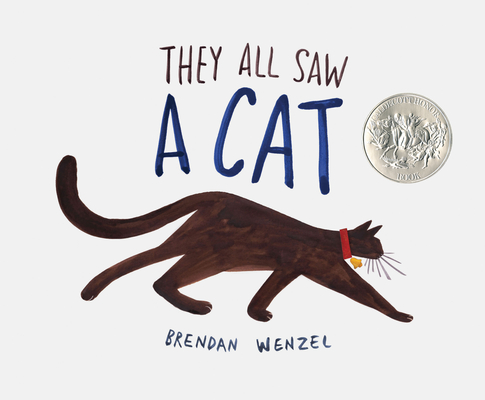 A beautifully illustrated, funny, and imaginative picture book, They All Saw A Cat shares visions of a cat from a diversity of perspectives, each of which sees it slightly differently. This book creates a natural starting point to consider with your child why such a variety of beliefs and opinions exist among people – which makes it a timely book, too.
They All Saw a Cat by Brendan Wenzel ($16.99*, Chronicle Books), recommended by Parnassus Books, Nashville, TN.
---
From Lemuria Books' blog: "Lockhart introduces a new and captivating suspense and psychological horror novel with Genuine Fraud. The book starts off with chapter 18, in June 2017. Hint: you should pay attention to the dates. The story is mainly told in flashbacks over the course of the past few years. The story is about Imogen and Jule and their friendship and time together. It's a story of those who lack morals. It is a story about those that lack ambition and others who will do whatever it takes to get what they want. It's a story about liars and cheaters (in more ways than one). It's about accidents and premeditation and telling more would give too much away."
Genuine Fraud by E. Lockheart ($18.99*, Delacorte), recommended by Lemuria Books, Jackson, MS.
---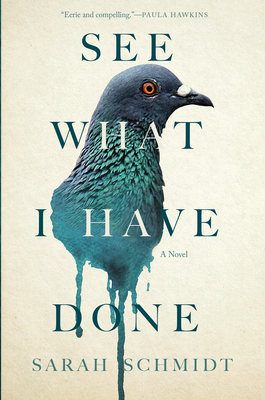 Lizzie Borden took an axe... or did she? Sarah Schmidt takes us inside the Borden household before and after the murders of Andrew and Abby Borden. Schmidt's writing is so good that you can feel the pressure building in the house, taste the sweetness of the pears and sharpness of tainted mutton on the tips of tongues, imagine the smell as the hot summer days weighs heavily, suffocatingly on the inhabitants of the Borden home. Did Lizzie simply snap, did Bridget the maid hack her way to new employment, did Lizzie's uncle intervene to protect his nieces, or was it a stranger? Prepare for sharp-edged read!
See What I Have Done by Sarah Schmidt ($26.00*, Atlantic Monthly Press), recommended by Fountain Bookstore, Richmond, VA.
---
More bookseller recommendations
top | share this
---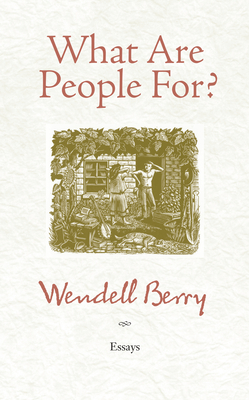 "My belief is that the world and our life in it are conditional gifts. We have the world to live in, and the use of it to live from, on the condition that we will take good care of it."
keep reading: Wendell Berry to keynote Southword Literary Feast
---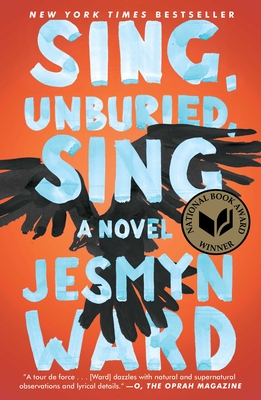 "Ward was cited for her haunting, lyrical novel "Sing, Unburied, Sing," her first work of fiction since winning the National Book Award for "Salvage the Bones." 
keep reading: Jesmyn Ward on the National Book Award short list
---
The List: Getting to know Guy, Lemuria Books
"I know it's difficult, but give us your current top five books."
top | share this
---
"How was it that the deeper of blues--the color of the sky in the predawn hours before the warm sticky blanket of the day folded its weight over our shoulders, the hue that made me think of heaven and fin silk, kings and treasurers beyond imagining, ancient and unfathomable history--could come from that awkward, dusty weed?"
---
An incredible story of dangerous and hidden friendships, ambition, betrayal, and sacrifice.
The year is 1739. Eliza Lucas is sixteen years old when her father leaves her in charge of their family's three plantations in rural South Carolina and then proceeds to bleed the estates dry in pursuit of his military ambitions. Tensions with the British, and with the Spanish in Florida, just a short way down the coast, are rising, and slaves are starting to become restless. Her mother wants nothing more than for their South Carolina endeavor to fail so they can go back to England. Soon her family is in danger of losing everything.
Upon hearing how much the French pay for indigo dye, Eliza believes it's the key to their salvation. But everyone tells her it's impossible, and no one will share the secret to making it. Thwarted at nearly every turn, even by her own family, Eliza finds that her only allies are an aging horticulturalist, an older and married gentleman lawyer, and a slave with whom she strikes a dangerous deal: teach her the intricate thousand-year-old secret process of making indigo dye and in return -- against the laws of the day -- she will teach the slaves to read.
So begins an incredible story of love, dangerous and hidden friendships, ambition, betrayal, and sacrifice.
Based on historical documents, including Eliza's letters, this is a historical fiction account of how a teenage girl produced indigo dye, which became one of the largest exports out of South Carolina, an export that laid the foundation for the incredible wealth of several Southern families who still live on today. Although largely overlooked by historians, the accomplishments of Eliza Lucas influenced the course of US history. When she passed away in 1793, President George Washington served as a pallbearer at her funeral.
This book is set between 1739 and 1744, with romance, intrigue, forbidden friendships, and political and financial threats weaving together to form the story of a remarkable young woman whose actions were before their time: the story of the indigo girl.
The Indigo Girl by Natasha Boyd | Blackstone Publishing | 9781455137114 | Read the first chapter
top | share this
---
For the week ending October 1. Books on the Southern Indie Bestseller List that are southern in nature or have been recently recommended by southern indie booksellers.
See the full list here.
The Southern Book Prize |
A SIBA Okra Pick |
Special to the Southern List
Printable versions (PDF): Hardcover | Paperback | Children's
HARDCOVER FICTION

1. A Legacy of Spies
John le Carré, Viking, $28, 9780735225114
2. A Gentleman in Moscow
Amor Towles, Viking, $27, 9780670026197
3. Sleeping Beauties
Stephen King, Owen King, Scribner, $30, 9781501163401
4. To Be Where You Are
Jan Karon, Putnam, $28, 9780399183737
5. A Column of Fire
Ken Follett, Viking, $36, 9780525954972

HARDCOVER NONFICTION

1. What Happened
Hillary Rodham Clinton, S&S, $30, 9781501175565
2. The Last Castle: The Epic Story of Love, Loss, and American Royalty in the Nation's Largest Home
Denise Kiernan, Touchstone, $28, 9781476794044
3. Astrophysics for People in a Hurry
Neil deGrasse Tyson, Norton, $18.95, 9780393609394
4. Unbelievable
Katy Tur, Dey Street, $26.99, 9780062684929
5. Killing England
Bill O'Reilly, Martin Dugard, Holt, $30, 9781627790642
Special to the Southern List
HARDCOVER FICTION

7. The Cuban Affair
Nelson DeMille, S&S, $28.99, 9781501101724
15. The Underground Railroad
Colson Whitehead, Doubleday, $26.95, 9780385542364

HARDCOVER NONFICTION

2. The Last Castle: The Epic Story of Love, Loss, and American Royalty in the Nation's Largest Home
Denise Kiernan, Touchstone, $28, 9781476794044
10. Make Your Bed
William H. McRaven, Grand Central, $18, 9781455570249
11. Alone: Britain, Churchill, and Dunkirk: Defeat Into Victory
Michael Korda, Liveright, $29.95, 9781631491320
12. Bunny Mellon: The Life of an American Style Legend
Meryl Gordon, Grand Central, $28, 9781455588749
13. Killers of the Flower Moon
David Grann, Doubleday, $28.95, 9780385534246
14. The Vietnam War: An Intimate History
Geoffrey C. Ward, Ken Burns, Knopf, $60, 9780307700254
15. One Nation After Trump
E.J. Dionne, et al., St. Martin's, $25.99, 9781250164056

PAPERBACK FICTION

6. The Nightingale
Kristin Hannah, St. Martin's Griffin, $16.99, 9781250080400
8. Ready Player One
Ernest Cline, Broadway, $16, 9780307887443
13. Big Little Lies
Liane Moriarty, Berkley, $16, 9780399587191
14. The Alice Network
Kate Quinn, Morrow, $16.99, 9780062654199
15. The Sympathizer
Viet Thanh Nguyen, Grove Press, $16, 9780802124944

PAPERBACK NONFICTION

2. The Lost City of the Monkey God
Douglas Preston, Grand Central, $15.99, 9781455540013
3. Night
Elie Wiesel, FSG, $9.95, 9780374500016
5. The Old Farmer's Almanac 2018
Old Farmer's Almanac, $7.95, 9781571987358
6. Strong Is the New Pretty
Kate T. Parker, Workman, $17.95, 9780761189138
9. Just Mercy
Bryan Stevenson, Spiegel & Grau, $16, 9780812984965
10. How to Fight
Thich Nhat Hanh, Jason DeAntonis (Illus.), Parallax Press, $9.95, 9781941529867
12. We Should All Be Feminists
Chimamanda Ngozi Adichie, Anchor, $7.95, 9781101911761
13. White Trash
Nancy Isenberg, Penguin, $17, 9780143129677
14. Bad Feminist
Roxane Gay, Harper Perennial, $15.99, 9780062282712
15. Hero of the Empire
Candice Millard, Anchor, $17, 9780307948786
top | share this
What's happening at Southern Indies across the South?
See the full calendar | Find a Southern Indie Bookstore near you.
Reading and Booksigning with Johnnie Bernhard  (author appearance)
Johnnie Bernhard
| 10/06/2017, 06:00 pm | Page & Palette | Fairhope, AL
Victoria Landis Booksigning  (author appearance)
Victoria Landis | 10/06/2017, 07:00 pm | Murder on the Beach Mystery Bookstore | Delray Beach, FL
New Town Revue: Sharon Harrigan, Rosalie Moffett, Andy Gonzales  (author appearance)
Sharon Harrigan | 10/06/2017, 06:30 pm | Avid Bookshop | Athens, GA
An Evening with Author Rick Riordan - THE SHIP OF THE DEAD, Book Three, Magnus Chase and the Gods of Asgard  (author appearance)
Rick Riordan | 10/06/2017, 06:00 pm | Octavia Books | New Orleans, LA
Dinner at the Center of the Earth by Nathan Englander  (author appearance)
Nathan Englander | 10/06/2017, 05:00 pm | Lemuria Books | Jackson, MS
Meet the Author: Toby Tate  (author appearance)
Toby Tate | 10/06/2017, 05:00 pm | Page After Page Bookstore | Elizabeth City, NC
Armistead Maupin - Logical Family   (author appearance)
Armistead Maupin | 10/06/2017, 07:00 pm | Quail Ridge Books & Music | Raleigh, NC
Meet Ms. Pat!   (author appearance)
Ms. Pat | 10/06/2017, 12:30 pm | Fountain Bookstore | Richmond, VA
The Indie Experience  (author appearance)
Joan Lipinsky Cochran | 10/07/2017, 02:00 pm | Murder on the Beach Mystery Bookstore | Delray Beach, FL
Brad Meltzer presents I Am Gandhi and I Am Sacagawea  (author appearance)
Brad Meltzer | 10/07/2017, 02:00 pm | Vero Beach Book Center | Vero Beach, FL
Author Daren Wang: The Hidden Light of Northern Fires  (author appearance)
Daren Wang | 10/07/2017, 06:30 pm | Avid Bookshop | Athens, GA
Garden District Book Shop partners with Save Our Cemeteries (SOC) to present Peter Dedek - Cemeteries of New Orleans: A Cultural History  (author appearance)
Peter Dedek | 10/07/2017, 01:00 pm | Garden District Book Shop | New Orleans, LA
Josh Funk with THE CASE OF THE STINKY STENCH  (author appearance)
Josh Funk | 10/07/2017, 10:00 am | Square Books | Oxford, MS
Storytime and Book Launch for Brave with Children's Author Stacy McAnulty  (author appearance)
Stacy McAnulty | 10/07/2017, 10:30 am | Bookmarks | Winston-Salem, NC
Wiley Cash: The Last Ballad  (author appearance)
Wiley Cash | 10/07/2017, 04:00 pm | Country Bookshop, The | Southern Pines, NC
Denise Kiernan – The Last Castle   (author appearance)
Denise Kiernan | 10/07/2017, 11:00 am | McIntyre's Fine Books | Pittsboro, NC
Meet the Author: Lee Dorsey  (author appearance)
Lee Dorsey | 10/07/2017, 10:00 am | Page After Page Bookstore | Elizabeth City, NC
Author Event: Tristina Wright - 27 Hours  (author appearance)
Tristina Wright | 10/07/2017, 11:00 am | Park Road Books | Charlotte, NC
Author Event: Jeffrey Meyer - A Call to China  (author appearance)
Jeffrey Meyer | 10/07/2017, 02:00 pm | Park Road Books | Charlotte, NC
Ryan Higgins - Bruce's Big Move & Greg Pizzoli - The 12 Days of Christmas  (author appearance)
Ryan T. Higgins | 10/07/2017, 10:00 am | Quail Ridge Books & Music | Raleigh, NC
Phil Cohen, The Jackson Project: War in the American Workplace  (author appearance)
Phil Cohen | 10/07/2017 | Regulator Bookshop | Durham, NC
In-Store Book Signing with Debut Southern Author William Gerald Hamby  (author appearance)
William Gerald Hamby | 10/07/2017, 02:00 pm | Fiction Addiction | Greenville, SC
Story time with Author Rosalind Bunn   (author appearance)
Rosalind Bunn | 10/07/2017, 10:30 am | M. Judson | Greenville, SC
Book Signing and Reading with Sandra Worsham  (author appearance)
Sandra Worsham | 10/07/2017, 02:00 pm | Star Line Books | Chattanooga, TN
Big Dreams, Big Ideas - A Conversation and Signing with Bhu Srinivasan  (author appearance)
Bhu Srinivasan | 10/08/2017, 01:30 pm | The Oxford Exchange | Tampa, FL
Jimmy Carter: Elected President with Pocket Change and Peanuts: Author Dot Padgett at Serenbe Interfaith  (author appearance)
Dot Padgett | 10/08/2017, 09:30 am | Hills and Hamlets Bookshop | Chattahoochee Hills, GA
Marita Gentry - THE CAJUN CORNBREAD BOY AND THE BUTTERMILK BISCUIT GIRL - book launch  (author appearance)
Marita Gentry | 10/08/2017, 01:30 pm | Octavia Books | New Orleans, LA
Denise Kiernan - The Last Castle  (author appearance)
Denise Kiernan | 10/08/2017, 02:00 pm | Country Bookshop, The | Southern Pines, NC
HOWARD COVINGTON presents LENDING POWER: How Self-Help Credit Union Turned Small-Time Loans into Big-Time Change  (author appearance)
Howard Covington | 10/08/2017, 03:00 pm | Malaprop's Bookstore & Cafe | Asheville, NC
James Benn – The Devouring: A Billy Boyle Novel   (author appearance)
James Benn | 10/08/2017, 02:00 pm | McIntyre's Fine Books | Pittsboro, NC
Southern Author Event: Wiley Cash - The Last Ballad  (author appearance)
Wiley Cash | 10/08/2017, 02:00 pm | Park Road Books | Charlotte, NC
Real American with Julie Lythcott-Haims  (author appearance)
Julie Lythcott-Haims | 10/08/2017, 04:00 pm | Blue Bicycle Books | Charleston, SC
Wiley Cash - The Last Ballad   (author appearance)
Wiley Cash | 10/09/2017, 05:00 pm | Alabama Booksmith | Homewood, AL
Author Meet & Greet: Chris Mcllwain  (author appearance)
Chris McIlwain | 10/09/2017, 05:30 pm | Ernest & Hadley Booksellers | Tuscaloosa, AL
Billy Reed with MESSAGES FROM LELIA  (author appearance)
Billy Reed | 10/09/2017, 05:00 pm | Square Books | Oxford, MS
Author Event: D.J. Butler - Witchy EyeAuthor Event: D.J. Butler - Witchy Eye  (author appearance)
D.J. Butler | 10/09/2017, 07:00 pm | Park Road Books | Charlotte, NC
Denise Kiernan - The Last Castle  (author appearance)
Denise Kiernan | 10/09/2017, 07:00 pm | Quail Ridge Books & Music | Raleigh, NC
Eryk Pruitt, What We Reckon, in conversation with Katy Munger  (author appearance)
Eryk Pruitt | 10/09/2017, 07:00 pm | Regulator Bookshop | Durham, NC
Author KL Pereira: A DREAM BETWEEN TWO RIVERS  (author appearance)
KL Pereira | 10/10/2017 | Avid Bookshop | Athens, GA
Hazel Gaynor & Heather Webb, Last Christmas in Paris  (author appearance)
Hazel Gaynor | 10/10/2017, 06:00 pm | FoxTale Book Shoppe | Woodstock, GA
Author Talk & Signing at Grange Hall with Daren Wang for The Hidden Light of Northern Fires  (author appearance)
Daren Wang | 10/10/2017, 06:00 pm | Hills and Hamlets Bookshop | Chattahoochee Hills, GA
Christopher Swann: Shadow of the Lions  (author appearance)
Christopher Swann | 10/10/2017, 06:00 pm | Garden District Book Shop | New Orleans, LA
Jesmyn Ward - SING, UNBURIED, SING  (author appearance)
Jesmyn Ward | 10/10/2017, 06:00 pm | Octavia Books | New Orleans, LA
Manhattan Beach by Jennifer Egan  (author appearance)
Jennifer Egan | 10/10/2017, 05:00 pm | Lemuria Books | Jackson, MS
Beth Ann Fennelly with HEATING & COOLING  (author appearance)
Beth Ann Fennelly | 10/10/2017, 05:00 pm | Square Books | Oxford, MS
Adam Gussow / Beyond the Crossroads  (author appearance)
Adam Gussow | 10/10/2017, 06:30 pm | Turnrow Books | Greenwood, MS
Amy Reed presents THE NOWHERE GIRLS  (author appearance)
Amy Reed | 10/10/2017, 06:00 pm | Malaprop's Bookstore & Cafe | Asheville, NC
Wiley Cash - The Last Ballad  (author appearance)
Wiley Cash | 10/10/2017, 07:00 pm | Quail Ridge Books & Music | Raleigh, NC
Denise Kiernan, The Last Castle: The Epic Story of Love, Loss, and American Royalty in the Nation's Largest Home  (author appearance)
Denise Kiernan | 10/10/2017, 07:00 pm | Regulator Bookshop | Durham, NC
Christopher Swann - Shadow of the Lions  (author appearance)
Christopher Swann | 10/11/2017, 06:00 pm | Page & Palette | Fairhope, AL
Women's National Book Association of South Florida   (author appearance)
SJ SIndu | 10/11/2017, 06:30 pm | Murder on the Beach Mystery Bookstore | Delray Beach, FL
Sara Camp Milam with THE SOUTHERN FOODWAYS ALLIANCE GUIDE TO COCKTAILS (at City Grocery)  (author appearance)
Sara Camp | 10/11/2017, 05:00 pm | Square Books | Oxford, MS
Book Launch for The Three Graces of Val-Kill by Emily Herring Wilson  (author appearance)
Emily Herring Wilson | 10/11/2017, 06:00 pm | Bookmarks | Winston-Salem, NC
Suzy Hansen - Notes on a Foreign Country  (author appearance)
Suzy Hansen | 10/11/2017, 05:00 pm | Country Bookshop, The | Southern Pines, NC
Ruthie Rosauer presents THESE TREES  (author appearance)
Ruthie Rosauer | 10/11/2017, 06:00 pm | Malaprop's Bookstore & Cafe | Asheville, NC
Author Event: Denise Kiernan - The Last Castle  (author appearance)
Denise Kiernan | 10/11/2017, 07:00 pm | Park Road Books | Charlotte, NC
Michael Walden - North Carolina Beyond the Connected Age  (author appearance)
Michael Walden | 10/11/2017, 07:00 pm | Quail Ridge Books & Music | Raleigh, NC
Read Local Kickoff Party with Author Sara Lewis Holmes  (author appearance)
Sara Lewis | 10/11/2017, 06:00 pm | Hooray For Books | Alexandria, VA
Chantel Acevedo  (author appearance)
Chantel Acevedo | 10/12/2017, 06:00 pm | Page & Palette | Fairhope, AL
Jesmyn Ward in Conversation with Nathaniel Rich: Sing, Unburied, Sing  (author appearance)
Jesmyn Ward | 10/12/2017, 06:00 pm | Garden District Book Shop | New Orleans, LA
Charlie Jane Anders with ALL THE BIRDS IN THE SKY & Adam Gussow with BEYOND THE CROSSROADS  (author appearance)
Charlie Jane Anders | 10/12/2017, 06:00 pm | Square Books | Oxford, MS
TEACH-IN event with RIMA VESELY-FLAD discussing RACIAL PURITY AND DANGEROUS BODIES: MORAL POLLUTION, BLACK LIVES, AND THE STRUGGLE FOR JUSTICE  (author appearance)
Rima Vesely-Flad | 10/12/2017, 06:00 pm | Malaprop's Bookstore & Cafe | Asheville, NC
Doug Stanton - The Odyssey of Echo Company  (author appearance)
Doug Stanton | 10/12/2017, 07:00 pm | Quail Ridge Books & Music | Raleigh, NC
Cathy Davidson, The New Education: How to Revolutionize the University to Prepare Students for a World in Flux  (author appearance)
Cathy Davidson | 10/12/2017, 07:00 pm | Regulator Bookshop | Durham, NC
Book signing with award-winning author Wiley Cash  (author appearance)
Wiley Cash | 10/12/2017, 06:00 pm | Union Avenue Books | Knoxville, TN
An After Hours Event wit Ann Robbins Phillips  (author appearance)
Ann Robbins | 10/12/2017, 06:00 pm | Words of Wisdom Bookstore | Hermitage, TN
Authors Round the South | www.authorsroundthesouth.com
top | share this
Lady Banks is sponsored by the Southern Independent Booksellers Alliance, in support of independent bookstores in the South | SIBA | 3806 Yale Dr. | Columbia, SC 28409
You are receiving this email at @@email@@. If you wish to stop receiving email from us, you can simply remove yourself by replying with "unsubscribe" in the subject or by visiting: @@unsubscribe_url@@
---