Details

Published: 17 September 2017

17 September 2017
view in your browser | Unsubscribe or manage my Lady Banks Subscription
SEPTEMBER 17, 2017
>> IN THIS ISSUE
The Commonplace Book | Read This! | The List | {Book} Trailer Park | Okra Picks | Southern Indie Bestsellers | Events
---
{On the slow disappearance of fireflies.}
In which Ms. Georgann Eubanks becomes a food pilgrim, Mr. Isaac Asimov writes story about a stable marriage -- between three inter-dimensional aliens, Ms. Jesmyn Ward ponders the closeness of history in the South, and Ms. Faust laments the slow disappearance of fireflies.
Her ladyship, the editor, spent the previous week in the lovely New Orleans (which, as an aside, is a difficult place to be for a vegetarian) for the annual SIBA Discovery Show -- the big book industry trade show that showcases all the forthcoming fall and winter books. This was the result:
Among the books her ladyship is most looking forward to are Wiley Cash's new novel The Last Ballad, a historical novel about the all-but-forgotten balladeer and union organizer from Gastonia, North Carolina (and the woman Pete Seeger called "one of America's greatest songwriters"); The Woman's Hour by Elaine Weiss, a gripping history of the final battle for women's right to vote, fought in a long hot summer in Tennessee; Tayari Jones' forthcoming novel An American Marriage (not due until February, alas) -- inspired by a young couple's argument the author overheard in a mall food court; and Beth Ann Fennelly's Heating & Cooling: 52 Micro-Memoirs, which is due out next month. It's a deceptively short book that covers quite a lot of ground -- sometimes in a couple paragraphs, sometimes in a couple pages, and sometimes in a couple sentences:
Married Love

In every book my husband's written, a character named Colin suffers a horrible death. This is because my boyfriend before I met my husband was named Colin. In addition to being named Colin, he was Scottish, and an architect. So you understand my husband's feeling of inadequacy. My husband cannot build a tall building of many stories. He can only build a story, and then push Colin out of it.
Read Independently! And shop local.

her ladyship, the editor
---
---
Lady Banks' Pick of the Week
---
Noteworthy poetry and prose from her ladyship's bedside reading stack.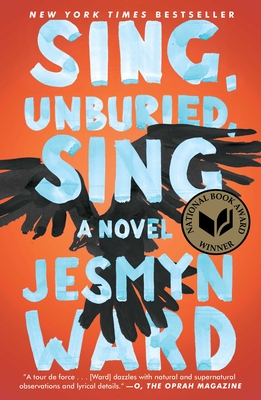 Jojo
I like to think I know what death is. I like to think that it's something I could look at straight. When Pop tell me he need my help and I see that black knife slid into the belt of his pants, I follow Pop out the house, try to keep my back straight, my shoulders even as a hanger; that's how Pop walks. I try to look like this is normal and boring so Pop will think I've earned these thirteen years, so Pop will know I'm ready to pull what needs to be pulled, separate innards from muscle, organs from cavities. I want Pop to know I can get bloody. Today's my birthday.
Jesmyn Ward, Sing, Unburied, Sing (Scribner, 2017) 9781501126062
Meet the author!
Jesmyn Ward with SING, UNBURIED, SING  (author appearance)
Jesmyn Ward | 09/25/2017, 05:00 pm | "Square Books" | "Oxford", MS
Jesmyn Ward / Sing, Unburied, Sing  (author appearance)
Jesmyn Ward | 09/25/2017, 01:00 pm | "Turnrow Books" | "Greenwood", MS
top | share this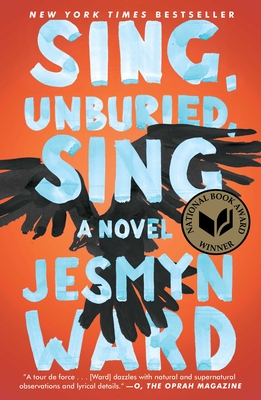 "I read about these children and was struck by the fact that I didn't know (about them), that I grew up in Mississippi near where Parchman Prison was located and yet I had no idea that children that young were sent to Parchman Prison to work on die."
keep reading: Jesmyn Ward on reading history
---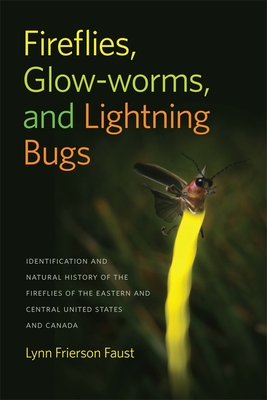 "You start noticing things in a different way when you know you're going to lose 'em," Faust recalled, as we gazed at the desolate, glass-strewn patch of cleared forest where she'd grown up."

keep reading: On the slow disappearance of fireflies
---
Read This! Books with Street Cred
Recommended reading from Southern Indie Booksellers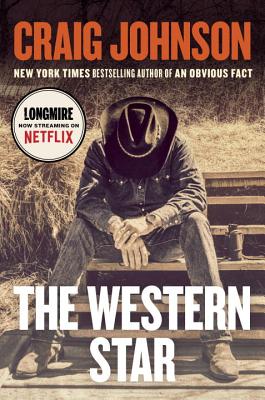 My weak spots are trains, westerns and mysteries, so I was compelled to pick up the new Longmire mystery by Craig Johnson. I flipped through the first few pages and tried to feign disinterest--as a brooding Western lawman would do--but I failed spectacularly and found myself riding alongside Sheriff Walt Longmire, back to his early days as a Wyoming deputy. His efforts to stay alive then serve as the backdrop for his current challenge to confront his darkest enemy. The gun- and book-toting Longmire, and the cast of unique characters on the Western Star kept me guessing as I rode the rails with them for miles through the Wyoming wilderness.
The Western Star by Craig Johnson ($28.00*, Viking), recommended by Quail Ridge Books, Raleigh, NC.
---
The world is a beautiful place, don't you think? Not because it is, but because I see it that way.
The title is the first thing I noticed about this book, but it definitely wasn't what kept me reading it--the writing itself took care of that.
This entire novel is ONE sentence. This is a book meant to be devoured in one sitting--you may not stop to catch your breath. Hrabal is a master and he does something really special here.  

Dancing Lessons for the Advanced in Age By Bohumil Hrabal ($14, NYRB Classics) Recommended by O.B. at Scuppernong Books Greensboro NC
---
This remarkable collection of maps, photographs, engravings and paintings from the early ages to modern day provides a stunning new look at the world as defined by our struggles and alliances with the monsters and supernatural creatures that have defined our existence
Learn how a mechanical man helped write America's Declaration of Independence. Track the course of the Living Dead virus from Africa to Europe and on to the New World.
Alternate Histories of the World by Matthew Buchholz (Perigee Trade) Recommended by Will at Fountain Bookstore Richmond VA
---
More bookseller recommendations
top | share this
---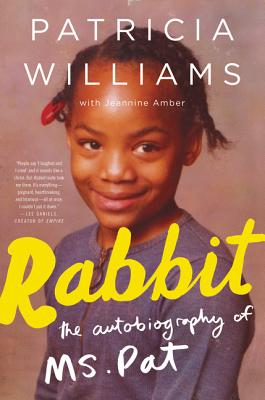 She trained to be a medical assistant, but no one would hire her because she was a convicted felon. That's when her welfare caseworker suggested she give comedy a try. At least no one would be checking her criminal record. Encouraged by friends who told her she was funny, Williams gave it a shot; it wound up changing her life. "I was like, they gonna pay me to talk?"
keep reading: Ms. Pat: It's no crime to be funny
---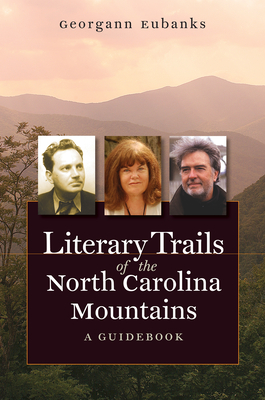 I write about foods that are ephemeral, those tastes that come only once a season, foods that make us wait for them, long for their taste, and in so doing, we appreciate their amazing distinctions
keep reading: On becoming a food pilgrim
---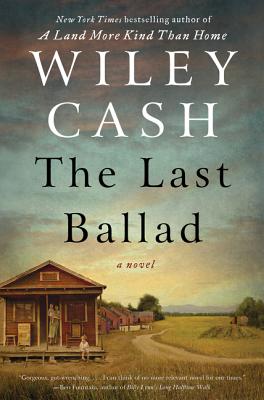 "The Last Ballad is inspired by the events of an actual textile mill strike in 1929 and, although it is nearly 90 years later, the themes of economic inequality, fear-mongering, racism and sexism are still relevant today"
keep reading: Finding the courage to create change
---
The List: Kent Bryant's Top Ten(-ish), from Quail Ridge Books, Raleigh, NC
top | share this
---
"I think in the South most people are hyper-aware of how close history feels"
---
A searing and profound Southern odyssey by National Book Award–winner Jesmyn Ward.
In Jesmyn Ward's first novel since her National Book Award–winning Salvage the Bones, this singular American writer brings the archetypal road novel into rural twenty-first-century America. Drawing on Morrison and Faulkner, The Odyssey and the Old Testament, Ward gives us an epochal story, a journey through Mississippi's past and present that is both an intimate portrait of a family and an epic tale of hope and struggle. Ward is a major American writer, multiply awarded and universally lauded, and in Sing, Unburied, Sing she is at the height of her powers.
Jojo and his toddler sister, Kayla, live with their grandparents, Mam and Pop, and the occasional presence of their drug-addicted mother, Leonie, on a farm on the Gulf Coast of Mississippi. Leonie is simultaneously tormented and comforted by visions of her dead brother, which only come to her when she's high; Mam is dying of cancer; and quiet, steady Pop tries to run the household and teach Jojo how to be a man. When the white father of Leonie's children is released from prison, she packs her kids and a friend into her car and sets out across the state for Parchman farm, the Mississippi State Penitentiary, on a journey rife with danger and promise.
Sing, Unburied, Sing grapples with the ugly truths at the heart of the American story and the power, and limitations, of the bonds of family. Rich with Ward's distinctive, musical language, Sing, Unburied, Sing is a majestic new work and an essential contribution to American literature.
Sing, Unburied, Sing by Jesmyn Ward | Scribner Book Company | 9781501126062
top | share this
---
For the week ending September 17. Books on the Southern Indie Bestseller List that are southern in nature or have been recently recommended by southern indie booksellers.
See the full list here.
The Southern Book Prize |
A SIBA Okra Pick |
Special to the Southern List
Printable versions (PDF): Hardcover | Paperback | Children's
HARDCOVER FICTION

1. A Legacy of Spies
John le Carré, Viking, $28, 9780735225114
2. A Gentleman in Moscow
Amor Towles, Viking, $27, 9780670026197
3. My Absolute Darling
Gabriel Tallent, Riverhead, $27, 9780735211179
4. Glass Houses
Louise Penny, Minotaur, $28.99, 9781250066190
5. A Column of Fire
Ken Follett, Viking, $36, 9780525954972

HARDCOVER NONFICTION

1. What Happened
Hillary Rodham Clinton, S&S, $30, 9781501175565
2. Braving the Wilderness: The Quest for True Belonging and the Courage to Stand Alone
Brene Brown, Random House, $28, 9780812995848
3. Hillbilly Elegy
J.D. Vance, Harper, $27.99, 9780062300546
4. Make Your Bed
William H. McRaven, Grand Central, $18, 9781455570249
5. Astrophysics for People in a Hurry
Neil deGrasse Tyson, Norton, $18.95, 9780393609394
Special to the Southern List
HARDCOVER FICTION

10. Before We Were Yours
Lisa Wingate, Ballantine, $26, 9780425284681
11. The Western Star
Craig Johnson, Viking, $28, 9780525426950

HARDCOVER NONFICTION

10. Ask Dr. Nandi
Partha Nandi, North Star Way, $26, 9781501156816
13. The End of Alzheimer's: The First Program to Prevent and Reverse Cognitive Decline
Dale Bredesen, Avery, $27, 9780735216204
14. Theft by Finding: Diaries (1977-2002)
David Sedaris, Little Brown, $28, 9780316154727
15. Deep Run Roots: Stories and Recipes from My Corner of the South
Vivian Howard, Little Brown, $40, 9780316381109

PAPERBACK FICTION

7. If the Creek Don't Rise
Leah Weiss, Sourcebooks Landmark, $15.99, 9781492647454
8. Rules of Civility
Amor Towles, Penguin, $17, 9780143121169
9. The Nightingale
Kristin Hannah, St. Martin's Griffin, $16.99, 9781250080400
10. Swing Time
Zadie Smith, Penguin, $17, 9780143111641
14. Homegoing
Yaa Gyasi, Vintage, $16, 9781101971062

PAPERBACK NONFICTION

4. White Rage: The Unspoken Truth of Our Racial Divide
Carol Anderson, Bloomsbury USA, $17, 9781632864130
6. Lab Girl
Hope Jahren, Vintage, $16, 9781101873724
7. The Boys in the Boat
Daniel James Brown, Penguin, $17, 9780143125471
8. H Is for Hawk
Helen Macdonald, Grove Press, $16, 9780802124739
9. White Trash
Nancy Isenberg, Penguin, $17, 9780143129677
10. The Immortal Life of Henrietta Lacks
Rebecca Skloot, Broadway, $16, 9780804190107
11. Antifa: The Anti-Fascist Handbook
Mark Bray, Melville House Publishing, $16.99, 9781612197036
12. Mindfulness on the Go
Jan Chozen Bays, Shambhala, $8.95, 9781611801705
13. The Pigeon Tunnel: Stories from My Life
John le Carré, Penguin, $17, 9780735220782
14. The New Jim Crow
Michelle Alexander, The New Press, $19.95, 9781595586438
15. The Silk Roads
Peter Frankopan, Vintage, $20, 9781101912379
top | share this
What's happening at Southern Indies across the South?
See the full calendar | Find a Southern Indie Bookstore near you.
Authors Round the South | www.authorsroundthesouth.com
top | share this
Lady Banks is sponsored by the Southern Independent Booksellers Alliance, in support of independent bookstores in the South | SIBA | 3806 Yale Dr. | Columbia, SC 28409
You are receiving this email at @@email@@. If you wish to stop receiving email from us, you can simply remove yourself by replying with "unsubscribe" in the subject or by visiting: @@unsubscribe_url@@
---