Details

Published: 20 August 2017

20 August 2017
{In the hearts and minds business.}
In which the staff at Parnassus Books gets a little punchy over the eclipse, Mr. John Currence talks Trump over a dish of heirloom tomatoes, Mr. Greg Iles says to get rid of the damn flag, and Ms. Gabrielle Zevin thinks writers and booksellers are not in the book business, they are in the hearts and minds business.
August 20, 2017
Dearest Readers
Like a great swath of the country earlier this week, her ladyship, the editor, took a couple hours off  on Monday to watch the eclipse. She was not in the path of the totality, but she was very, very close. 
What an amazing experience.
The first interstellar sight ever impressed upon her ladyship's mind was an evening many (many, many) years ago when she was a little girl, and her daddy took her to the natural history museum to view the rings of Saturn through the big telescope there. She has never forgot the image of that strange, silvery, beautiful planet hung in the vast emptiness of black space, nor the feeling or vertigo that came over her, to know she was looking at something so, so very far away. Her ladyship felt so small, in such a vast universe.
Something like that feeling came over her as she put on her ISO approved glasses (through which she could see nothing, not even her own feet) and looked up at the sun, to see a round, black slice taken out of it.  Even though her ladyship perfectly understands the science of an eclipse, she thought it looked eerie, even scary. There is knowing, and there is seeing.
Over the course of about an hour, she watched the blackness move across the disk of the sun, until only the finest line of gold remained. Meanwhile, all around her, the light became weaker and weaker, as though the sun were powered by a battery that was running out of juice. At the apex (nadir?) of the eclipse, her ladyship's neighborhood looked like a land of eternal twilight. It was a quality that reminder her of the cinematic technique called "day for night."
In the days leading up to the eclipse, Southern booksellers, especially those anywhere near the path of the totality, naturally put together displays and reading lists for the event. Some went the informative route -- "Total Solar Eclipses and How to Observe Them," "Sun Moon Earth: The History of Solar Eclipses from Omens of Doom to Einstein and Exoplanets." Others went with fiction -- "Eclipse" by Richard North Patterson, "Solar Eclipse" from John Farris.
And then there was the staff meeting at Parnassus Books in Nashville:
Then Andy looked at the rest of us and asked, "Well, what else?" We sat quietly, thinking.

"All the Light We Cannot See?" said Keltie. Much giggling ensued.
"Heart of Darkness?" said Cat.

Then we couldn't stop. Everyone started shouting out titles:

The Sun Also Rises
It's Not Yet Dark
The Sun Is Also a Star
I'll Give You the Sun
Twilight Saga #3: Eclipse
Blindness
A Gathering of Shadows
We All Looked Up
Behind the Moon

Andy told us to get our act together and be serious
Because in the end the most important thing about getting to see a total eclipse -- after the feeling of insignificance in the face of the cosmic drama it engenders -- is that it is an excellent opportunity for creating puns.
Read Independently! And shop local.

her ladyship, the editor
---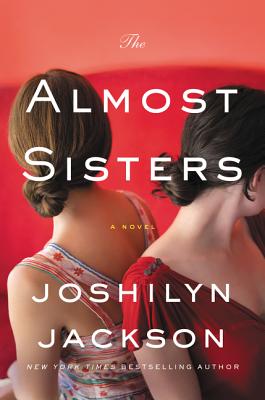 Sponsored by the wonderful and indefatigable women at She Reads, and featuring Christina Baker Kline and Joshilyn Jackson.
Click here to purchase your tickets and to see other confirmed authors.
Lady Banks' Pick of the Week
---
Noteworthy poetry and prose from her ladyship's bedside reading stack.

On any given Saturday night in the '50s and '60s, the place to be for Blacks in Greenwood, Mississippi, was a little spot called Booker's Place down on McLaurin Street. In those days, McLaurin was lined with darkly lit, poorly maintained one-room bars and juke joints where shootings, stabbings, and robberies were regular weekend occurrences, but Booker's Place was different.

While he owners of the other joints on McLaurin were happy with whatever business stumbled through the door, Booker had expectations of his customers. He know that no matter how tangy his barbecue sauce was or how juicy his hamburgers were, the type of customers he really wanted to entertain weren't going to tolerate the violence so common on McLaurin. At the first sign of quarreling, Booker would put a stop to it with one of his characteristic lines such as: "Maybe the club you just came from was like the O.K. Corral, but if you gonna come in here you betta sit down and act right."


Yvette Johnson, The Song and the Silence (Atria, 2017) 9781476754949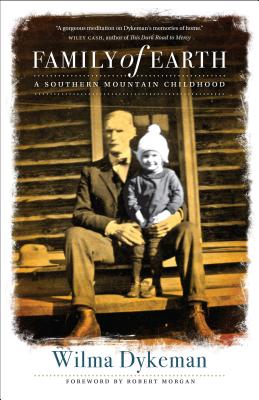 "This year's nine semifinalists were chosen from an original group of 29 nominations. The semifinalists encompass a broad range of genres, including novels, poetry, history, and memoirs."
The Thomas Wolfe Memorial Literary Award Finalists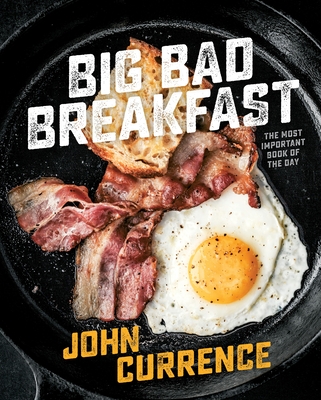 "Food just plays such an important role in our lives that it should be something that's considered deeply when we're talking about getting folks to the table to talk," he says, as he uses a rolling pin to flatten out dough for pork buns
---
Recommended reading from Southern Indie Booksellers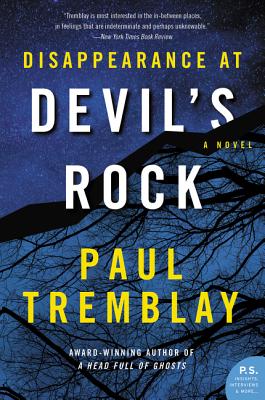 A teenager disappears into the woods one night under mysterious-- and spooky-- circumstances, but his mother believes there's something more sinister going on. Revolving around an old legend and a fantastic set piece-- a giant split rock in the woods known as Devil's Rock-- Paul Tremblay's latest novel does an excellent job building the mystery before it hits you with the true horror of what happened that night. Also recommended: A Head Full of Ghosts, Tremblay's previous scary novel!
Disappearance at Devil's Rock by Paul Tremblay ($14.99*, William Morrow & Company), recommended by Flyleaf Books, Chapel Hill, NC.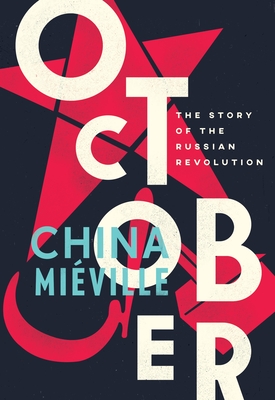 China Miéville's October is an electrifying centenary tour through Russia's axial 1917. Acting as expert guide, he whisks readers through the labyrinthine history of that land, past Tzars and Rasputin, to focus on the intimate details of factory-level debates, cabinet meetings, bureaus, letters, trains, revolutions, and the Revolution. Most of us have a sense of where this particular drama ends or at least what came later, but Miéville throws the reader into scene after scene of this spectacular story. Read more at Lemuria Books blog...
October: The Story of the Russian Revolution by China Miéville ($26.95, Verson), recommended by Lemuria Books, Jackson, MS.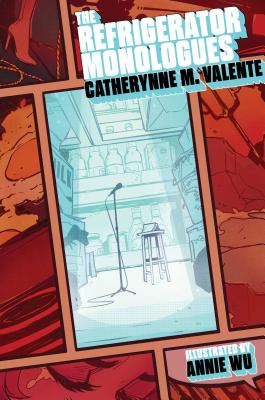 Told in vignettes from the perspectives of women who loved a superhero (and lost their lives because of it), The Refrigerator Monologues, written by Catherynne M. Valente and illustrated by Annie Wu, brings to light the sexism and injustice often portrayed in comic book culture. Many of the stories are clear homages to popular characters, finally giving them a voice previously stifled by their abruptly ended story lines. The voices were all so unique and stunning, you can barely tell they're written by the same author.
The Refrigerator Monologues by Catherynne M. Valente; Annie Wu (Illustrator) ($19.99*, recommended by Quail Ridge Books, Raleigh, NC.
More bookseller recommendations
top | share this
---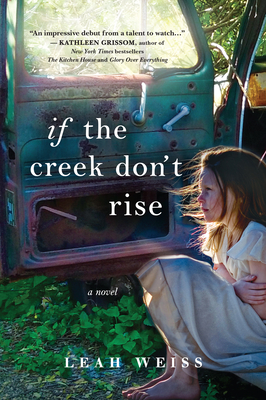 "Only weeks into her marriage to the local lothario-cum-sociopath, she exists in a world where men's cruelty can be partly explained by them being raised by "mamas who loved men more than their babies"."
If the Creek Don't Rise: A satisfyingly strange confection
"Through the character of Tom Wingo in The Prince of Tides, Pat wrote that there was 'no word in the language I revere more than teacher,'" Jonathan Haupt, executive director of the Conroy Center, said. "This year's festival is our opportunity to honor some of those teachers who meant so much to Pat."
Second annual Pat Conroy Literary Festival to focus on the transformative power of education
---
The List: Transitions, a list from Linda-Marie Barrett, Malaprops Books & Cafe, Asheville, NC
via Kirkus
"I've gone through a number of big transitions during the last few years and find myself very drawn to memoirs by women dealing with profound change. When a writer combines beautiful writing with transformative self-examination, I'm hooked. "
---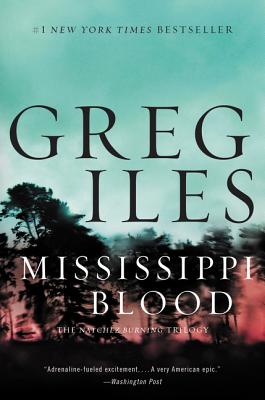 "I am descended from Confederate soldiers on both sides of my family — a Louisiana cavalryman and a South Carolina infantryman. And if I had been alive in 1861, I'm sure I would have fought for the Confederacy, as my ancestors did. But I'm also the guy who with John Grisham organized just about every writer in Mississippi — plus Archie Manning and Morgan Freeman and Jimmy Buffett and the SEC coaches — to get rid of the damn flag."
Greg Iles at the Mississippi Book Festival
"That year, doctors told Noghaven, a writer and co-founder of the Miami literary reading series Rüf Reads, that she would lose her sight in 10 years."
---
"the meaner the man be, the more you smile"
In 1966 NBC News broadcast a daring documentary on race relation in the South called "Mississippi: A Self Portrait". The U.S. had passed landmark civil rights legislation less than two years earlier. The film spotlighted the views of the white population concerning race in the Mississippi Delta town of Greenwood. This excerpt from the documentary features a scene with a local African-American waiter named Booker Wright, who speaks openly on camera about his position serving the local white community. He paid a price for his honesty. After the documentary was broadcast the fallout for Booker Wright was severe. He lost his job, was assaulted and was ostracized by many in the town for speaking out.
---
"Like many other readers, I quickly got swept up in Gabrielle Zevin's The Storied Life of A. J. Fikry, and I was similarly helpless against Young Jane Young's charms. Zevin's talent is to take characters we think we know--the smitten intern, the wife who stays with her cheating husband--and to give them wholly original life. This book will have you marveling at Zevin's ingenuity and sharp ear as you compulsively turn the pages."
--Travis,  Flyleaf Books, Chapel Hill, NC.
"Zevin says she wrote the book "to explore why women don't seek and achieve higher political office." If that makes you worry this is a dry polemic, please resist that thought. Zevin's novel is funny, sharp, and tender, with three generations of female characters you will love and for whom you will root " --Sarah, Quail Ridge Books & Music, Raleigh, NC 
From the author of the international bestseller The Storied Life of A. J. Fikry comes another novel that will have everyone talking.
Aviva Grossman, an ambitious congressional intern in Florida, makes the mistake of having an affair with her boss--and blogging about it. When the affair comes to light, the beloved congressman doesn't take the fall. But Aviva does, and her life is over before it hardly begins: slut-shamed, she becomes a late-night talk show punch line, anathema to politics.
She sees no way out but to change her name and move to a remote town in Maine. This time, she tries to be smarter about her life and strives to raise her daughter, Ruby, to be strong and confident. But when, at the urging of others, Aviva decides to run for public office herself, that long-ago mistake trails her via the Internet and catches up--an inescapable scarlet A. In the digital age, the past is never, ever, truly past. And it's only a matter of time until Ruby finds out who her mother was and is forced to reconcile that person with the one she knows.
Young Jane Young is a smart, funny, and moving novel about what it means to be a woman of any age, and captures not just the mood of our recent highly charged political season, but also the double standards alive and well in every aspect of life for women.
Young Jane Young by Gabrielle Zevin | Algonquin Books| 9781616205041
---
For the week ending August 20. Books on the Southern Indie Bestseller List that are southern in nature or have been recently recommended by southern indie booksellers.


- The Pat Conroy Southern Book Prize |
- A SIBA Okra Pick 
See the full list here
Printable versions: Hardcover | Paperback | Children.
HARDCOVER
FICTION

1. A Gentleman in Moscow
Amor Towles, Viking, $27, 9780670026197
2. Camino Island
John Grisham, Doubleday, $28.95, 9780385543026
3. The Late Show
Michael Connelly, Little Brown, $28, 9780316225984
4. The Last Tudor
Philippa Gregory, Touchstone, $27.99, 9781476758763
5. Mrs. Fletcher
Tom Perrotta, Scribner, $26, 9781501144028

HARDCOVER
NONFICTION

1. Hillbilly Elegy
J.D. Vance, Harper, $27.99, 9780062300546
2. Astrophysics for People in a Hurry
Neil deGrasse Tyson, Norton, $18.95, 9780393609394
3. Killers of the Flower Moon
David Grann, Doubleday, $28.95, 9780385534246
4. Make Your Bed
William H. McRaven, Grand Central, $18, 9781455570249
5. Al Franken, Giant of the Senate
Al Franken, Twelve, $28, 9781455540419
Hardcover Fiction
10. Before We Were Yours
Lisa Wingate, Ballantine, $26, 9780425284681

12. Eleanor Oliphant Is Completely Fine
Gail Honeyman, Pamela Dorman Books, $26, 9780735220683

13. Fierce Kingdom
Gin Phillips, Viking, $25, 9780735224278

15. The Identicals
Elin Hilderbrand, Little Brown, $28, 9780316375191
Hardcover Nonfiction
10. American Fire: Love, Arson, and Life in a Vanishing Land
Monica Hesse, Liveright, $26.95, 9781631490514

11. Sons and Soldiers
Bruce Henderson, Morrow, $28.99, 9780062419095

14. Hue 1968
Mark Bowden, Atlantic Monthly Press, $30, 9780802127006

15. When Breath Becomes Air
Paul Kalanithi, Random House, $25, 9780812988406
Paperback Fiction
9. The Nightingale
Kristin Hannah, St. Martin's Griffin, $16.99, 9781250080400

10. The Trespasser
Tana French, Penguin, $17, 9780143110385

14. Rules of Civility
Amor Towles, Penguin, $17, 9780143121169

15. The Risen
Ron Rash, Ecco, $15.99, 9780062436320
Paperback Noniction
2. The Gene
Siddhartha Mukherjee, Scribner, $20, 9781476733524

6. Just Mercy
Bryan Stevenson, Spiegel & Grau, $16, 9780812984965

7. The Boys in the Boat
Daniel James Brown, Penguin, $17, 9780143125471

10. Outliers
Malcolm Gladwell, Back Bay, $16.99, 9780316017930

12. A Life in Parts
Bryan Cranston, Scribner, $16, 9781476793870

13. Thinking, Fast and Slow
Daniel Kahneman, FSG, $16, 9780374533557

14. Red Notice
Bill Browder, S&S, $16, 9781476755748
See the full Southern Indie Bestseller list and the books that are Special to the Southern List here.
---
Events at Southern Indie Bookstores
See the full calendar | Find a Southern Indie Bookstore near you
RUPERTO LONG  (author appearance )
Ruperto Long | 08/25/2017, 08:00 pm | Books & Books Inc | Coral Gables, FL
Gradle Bird by Janna Sasser  (author appearance )
J.C. Sasser
| 08/25/2017, 05:30 pm | Midtown Reader | Tallahassee, FL
Tony Bartelme Author of A Surgeon in the Village: An American Doctor Teaches Brain Surgery in Africa  (author appearance )
Tony Bartelme | 08/25/2017, 11:00 am | Litchfield Books | Pawleys Island, SC
Author event with Courtney Stevens, author of Dress Codes for Small Towns  (author appearance )
Courtney C. Stevens | 08/25/2017, 06:30 pm | Parnassus Books | Nashville, TN
Aurora Morcillo y Carmen Duarte  (author appearance )
Aurora Morcillo | 08/26/2017, 04:00 pm | Books & Books Inc | Coral Gables, FL
Jim Minick: FIRE IS YOUR WATER: A NOVEL  (author appearance )
Jim Minick
| 08/26/2017, 06:30 pm | Avid Bookshop | Athens, GA
J. Roy Rowland  (author appearance )
J. Roy | 08/26/2017, 02:00 pm | Tall Tales Book Shop, Inc. | Atlanta, GA
Margaret Wilkerson Sexton - A KIND OF FREEDOM  (author appearance )
Margaret Wilkerson | 08/26/2017, 06:00 pm | Octavia Books | New Orleans, LA
Jennifer Frick-Ruppert to Present Her New Book  (author appearance )
Jennifer Frick-Ruppert | 08/26/2017, 03:00 pm | City Lights Bookstore | Sylva, NC
Scott Gould discusses his debut short story collection Strangers to Temptation  (author appearance )
Scott Gould | 08/26/2017, 04:00 pm | Flyleaf Books | Chapel Hill, NC
MAGDALENA CLARK & LAURA J. MOODY present UNDERCITIES  (author appearance )
Magdalena Clark | 08/26/2017, 07:00 pm | Malaprop's Bookstore/Cafe | Asheville, NC
Michele Berger – Reenu-You  (author appearance )
Michele Berger | 08/26/2017, 02:00 pm | McIntyre's Fine Books | Pittsboro, NC
Local Author Event: Monica Wood - What Does Beauty Look Like?  (author appearance )
Monica Wood | 08/26/2017, 11:00 am | Park Road Books | Charlotte, NC
Southern Author Event: Dawn Langley - Mourning Parade  (author appearance )
Dawn Langley | 08/26/2017, 02:00 pm | Park Road Books | Charlotte, NC
Petrith Pin  (author appearance )
Petrith Pin | 08/26/2017, 01:00 pm | The Country Bookshop | Southern Pines, NC
Tampa Bay's Waterfront An Exclusive Conversation with Arthur Savage and Rodney Kite-Powell  (author appearance )
Arthur R. | 08/27/2017, 12:00 pm | Oxford Exchange | Tampa, FL
Price Ainsworth: A Minor Fall  (author appearance )
Price Ainsworth | 08/27/2017, 02:00 pm | Garden District Book Shop | New Orleans, LA
Author Event: Tom Glaser - Full Heart Living  (author appearance )
Tom Glaser | 08/27/2017, 02:00 pm | Park Road Books | Charlotte, NC
Lisa Wingate Author of Before We Were Yours  (author appearance )
Lisa Wingate
| 08/29/2017, 06:00 pm | Bookmiser | Roswell, GA
Stephanie Elizondo Griest discusses her book All the Agents and Saints: Dispatches from the U.S. Borderlands  (author appearance )
Stephanie Elizondo | 08/29/2017, 07:00 pm | Flyleaf Books | Chapel Hill, NC
Nancie McDermott presents Fruit: A Savor the South Cookbook  (author appearance )
Nancie McDermott
| 08/29/2017, 05:30 pm | Sunrise Books | High Point, NC
Leah Weiss Book Talk & Signing  (author appearance )
Leah Weiss | 08/29/2017, 02:00 pm | Fiction Addiction | Greenville, SC
Bama Meet & Greet - Phil Savage - 4th and Goal Every Day: Alabama's Relentless Pursuit of Perfection   (author appearance )
Phil Savage | 08/30/2017, 05:00 pm | Alabama Booksmith | Birmingham, AL
Booksigning - Phil Savage and Ray Glier - 4th and Goal Every Day: Alabama's Relentless Pursuit of Perfection   (author appearance )
Phil Savage | 08/30/2017, 06:00 pm | Alabama Booksmith | Birmingham, AL
Anne Gisleson with THE FUTILITARIANS  (author appearance )
Anne Gisleson | 08/30/2017, 05:00 pm | Square Books | Oxford, MS
LEAH WEISS presents IF THE CREEK DON'T RISE  (author appearance )
Leah Weiss | 08/30/2017, 07:00 pm | Malaprop's Bookstore/Cafe | Asheville, NC
Dawn Reno Langley, The Mourning Parade  (author appearance )
Dawn Reno Langley | 08/30/2017, 07:00 pm | Scuppernong Books | Greensboro, NC
Author event with Lisa K. Presley author of The Wait  (author appearance )
Lisa K. | 08/30/2017, 06:30 pm | Parnassus Books | Nashville, TN
Book Talk and Drink Tasting with Elizabeth M. Williams: LIFT YOUR SPIRITS  (author appearance )
Elizabeth M. | 08/31/2017, 06:00 pm | Avid Bookshop | Athens, GA
Book Talk with Elizabeth M. Williams: Lift Your Spirits   (author appearance )
Elizabeth M. | 08/31/2017, 06:00 pm | Avid Bookshop | Athens, GA
Reading with Johnnie Bernhard  (author appearance )
Johnnie Bernhard
| 08/31/2017, 05:00 pm | Southern Bound Book Shop | Biloxi, MS
Catherine Lacey with THE ANSWERS  (author appearance )
Catherine Lacey | 08/31/2017, 06:00 pm | Square Books | Oxford, MS
An Evening with Joy Callaway  (author appearance )
Joy Callaway | 08/31/2017, 07:00 pm | Main Street Books | Davidson, NC
JC SASSER presents GRADLE BIRD  (author appearance )
J.C. Sasser
| 08/31/2017, 07:00 pm | Malaprop's Bookstore/Cafe | Asheville, NC
Jocelyn Olcott, International Women's Year: The Greatest Consciousness-Raising Event in History  (author appearance )
Jocelyn Olcott | 08/31/2017, 07:00 pm | Regulator Bookshop | Durham, NC
Holly Goddard Jones, The Salt Line  (author appearance )
Holly Goddard Jones | 08/31/2017, 07:00 pm | Scuppernong Books | Greensboro, NC
Author Nadia Bruce Rawlings in an After Hours event   (author appearance )
Nadia Bruce | 08/31/2017, 06:00 pm | Words of Wisdom Bookstore | Lebanon, TN
Authors Round the South
www.authorsroundthesouth.com
Lady Banks is sponsored by the Southern Independent Booksellers Alliance, in support of independent bookstores in the South | SIBA | 3806 Yale Dr. | Columbia, SC 28409
You are receiving this email at @@email@@. If you wish to stop receiving email from us, you can simply remove yourself by replying with "unsubscribe" in the subject or by visiting: @@unsubscribe_url@@
---