Details

Published: 13 August 2017

13 August 2017
{In praise of the books that throw a curve ball at their reader.}
In which Square Books declares a tax amnesty on books the same day the rest of the state grants one on guns, Mr. Jeff Zentner is inspired by teenagers at a summer camp, and Ms. Betsy Teter would be happy to never see another Southern novel about a meth-addicted, hyperviolent guy. Been there. Read that.
August 13, 2017
Dearest Readers
There's a wonderful interview with Betsy Teter of the Hub City Writers Project in Kirkus this week.
Her ladyship, the editor, considers Hub City an example of everything that is right with Southern publishing; she has watched the press grow over the years from a small nonprofit dedicated to bringing local voices into print, into a nationally respected small literary press responsible for bringing out some of her ladyship's favorite novels: James E. McTeer II's Minnow, Julia Franks's Over the Plain Houses, Michel Stone's The Iguana Tree.
In 2010 Hub City Press saw a need in their community, and opened Hub City Bookshop in downtown Spartanburg, SC. And as the years have progressed, they have added programming and community outreach to their repertoire -- sponsoring writers conferences and residencies, book drives, youth writing programs, publishing internships, and novel and short story prizes. Most recently Hub City has announced the C. Michael Curtis Short Story Book Prize, which includes a $10,000 cash prize and book publication, and is open to emerging writers in the South.
"Ideally, we are looking for books that have something new to say about the American South or at least have a nuanced or surprising perspective on the region. The perfect Hub City book throws a curve ball at you." -- Betsy Teter
In short, Hub City is an example of what can be accomplished when an organization has a clear vision and the dedication to see it come to fruition. Betsy Teter has always had both. All of which is to say that when Teter has something to say, her ladyship knows it will be worth hearing.
Read Independently! And shop local.

her ladyship, the editor
---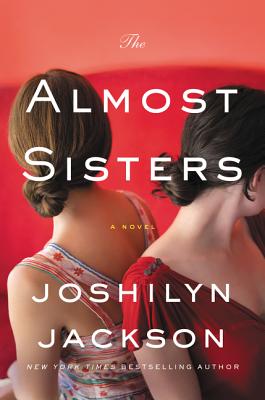 Sponsored by the wonderful and indefatigable women at She Reads, and featuring Christina Baker Kline and Joshilyn Jackson.
Click here to purchase your tickets and to see other confirmed authors.
Lady Banks' Pick of the Week
---
Noteworthy poetry and prose from her ladyship's bedside reading stack.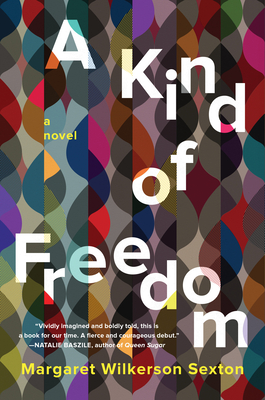 Winter 1944
Later, Evelyn would look back and remember that she wasn't the one who noticed Renard first. No, it was her sister, Ruby, who caught the too-short right hem of his suit pants in her side view. Ruby was thicker than Evelyn, not fat by a long shot, but thick in a way that prevented her from ever feeling comfortable eating. Her favorite food was red beans and rice, and Monday was hard on her. Their mother would boil a big pot and feel relieved, two pounds plenty to feed the family for at least three days, but Ruby felt taunted by the surplus. She'd cut in and out of the kitchen the beginning of the week, sneaking deep bowls of rice and applying as little gravy as she could to maintain the flavor but not alert her family to her excess. Then on Thursday, she'd examine the consequences. It would start in the morning on the way in to school. Ruby attended vocational school and Evelyn attended Dillard University, but their campuses were only a few blocks apart, and they walked the majority of the way together.
--Margaret Wilkerson Sexton, A Kind of Freedom (Counterpoint, 2017) 9780062396990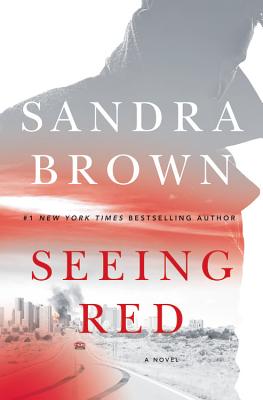 "It and other iconic photos have lasting impact on anyone who sees them. It occurred to me to wonder what impact such a photo has on the individual or individuals captured in them. "
A Conversation with Sandra Brown
"It keeps the conversation positive, and makes it unnecessary for us to whine and say, 'Isn't it annoying that the legislature has tax amnesty on guns and bullets, but not on books,' because it's obvious."
Square Books hosts 2nd annual Tax Free Book Sale
---
Recommended reading from Southern Indie Booksellers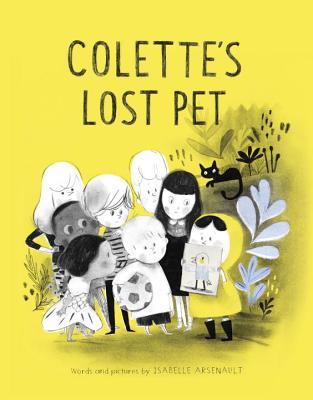 Has your wishful thinking or powerful imagination ever turned into a not-so-small fib? That's what happens to Colette as she ventures into her new neighborhood to make friends. Luckily almost everyone loves a good story, and this one uses an inventive color style not often seen in picture books.
Colette's Lost Pet by Isabelle Arsenault ($17.99*, Random House Books for Young Readers), recommended by Flyleaf Books, Chapel Hill, NC.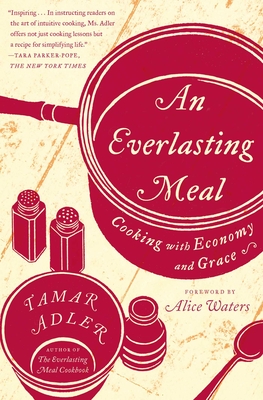 Required reading for the cook who seeks equanimity and peace both in the kitchen and in life. Tamar Adler is a modern-day MFK Fisher.
An Everlasting Meal: Cooking with Economy and Grace by Tamar Adler ($16.00*, Scribner Book Company, recommended by Parnassus Books, Nashville, TN.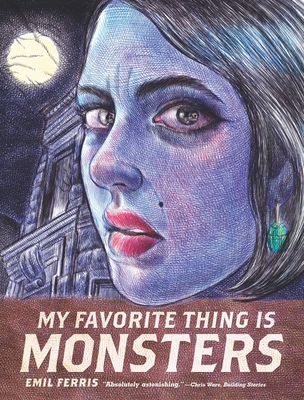 I've picked up a few graphic novels before, but never been hooked. I thought my brain just wasn't wired for the format. My Favorite Thing Is Monsters blew my mind. I'm usually a slow reader, but I could not put this book down, burned through its gorgeous, dark, unruly pages, and was crushed when it was over. Can't wait for part two. The profound emotional sophistication combined with the eccentric pulp horror art creates a unique and deeply satisfying reading experience.
My Favorite Thing Is Monsters by Emil Ferris ($39.99*, Fantagraphics Books), recommended by Hills & Hamlets Bookshop, Chattahoochee Hills, GA .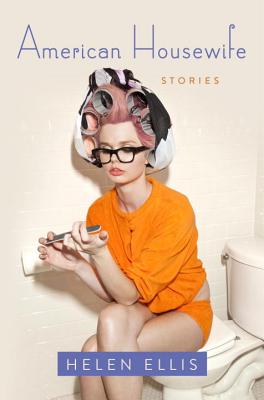 Smart, concise, honest, and a bit creepy, this is definitely the most entertaining collection of short stories I have ever read. Each story appears to be about normal, stay-at-home women. They are perfectly polite and rather lovely. But as the story progresses, the strange details and heightened emotions escalate until you suddenly find yourself somewhere you never imagined the story could go. American Housewife is hilarious and satirical.
It's more than a little unsettling, and always surprising. And yet beneath the manicured nails, cherry-red lipstick, and unshakable poise, there is a wealth of honest emotion. These women go extreme lengths to protect themselves and the things they value. They choose people to love, and care for them without question. They know exactly who they are and how they want their lives to be. It is rare to find a collection of stories that celebrates strong, feminine characters while embracing the ridiculousness that is being an American woman.
Read more at Lemuria Books' blog...
American Housewife: Stories by Helen Ellis ($24.00*, Doubleday Books), recommended by Lemuria Books, Jackson, MS.
More bookseller recommendations
top | share this
---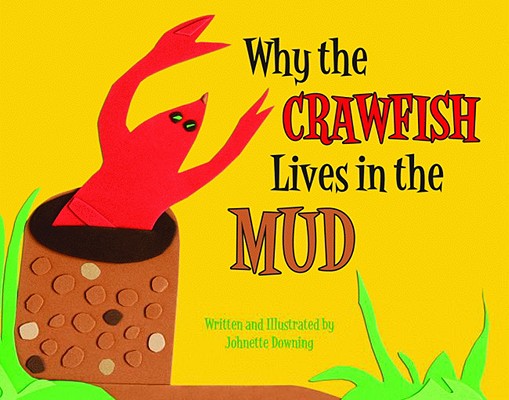 "[She has] a special gift for making Louisiana's unique culture come alive for children around the world."
Johnette Downing receives Louisiana Writer Award
What topic don't you ever want to see again?
Honestly, we're pretty tired of Southern novels focused on meth-addicted, hyperviolent characters. We've read that book too many times.
An interview with Betsy Teter, Hub City Writers Project
---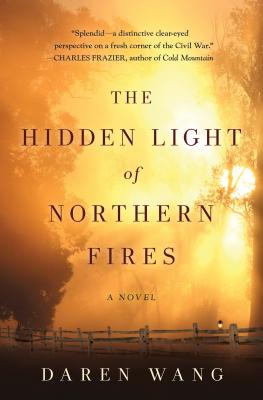 "The word 'community' is bandied about in marketing copy and P.R. firms every day, but only by working on the Decatur Book Festival did I learn what it really means."
Daren Wang steps down from the Decatur Book Festival
Then, for the next eight hours, we'll pack in 38 official panels in the State Capitol and Galloway Methodist Church
The Mississippi Book Festival is this weekend!
---
The List: Required Reading for Adults from Parnassus Books, Nashville, TN
via Musings, the Parnassus Book Blog
(it is worth reading the blog just to see exactly why the booksellers at Parnassus think these books are required reading, and who they are required reading for)
---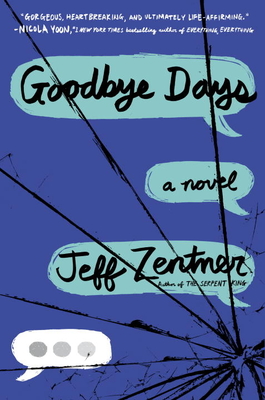 " I thought the way they clung to the art they loved was so beautiful, and the way they'd make it part of their identity was wonderful"
Jeff Zenter's Goodbye Days explores grief and loss
"I think we are moving to a place where there is a passion for local things, where the love of local seems to be a little more viable and important to the people."
Inkwood Books moving to Tampa Heights
---
"Her favorite food was red beans and rice, and Mondays were hard on her."
---
"A brilliant mosaic of an African American family and a love song to New Orleans...written with deep insight and devastating honesty but also with grace and beauty." ―Dana Johnson, author of Elsewhere, California
Evelyn is a Creole woman who comes of age in New Orleans at the height of World War II. Her family inhabits the upper echelon of Black society, and when she falls for no-account Renard, she is forced to choose between her life of privilege and the man she loves.
In 1982, Evelyn's daughter, Jackie, is a frazzled single mother grappling with her absent husband's drug addiction. Just as she comes to terms with his abandoning the family, he returns, ready to resume their old life.
Jackie's son, T.C., loves the creative process of growing marijuana more than the weed itself. He was a square before Hurricane Katrina, but the New Orleans he knew didn't survive the storm. Fresh out of a four-month stint for drug charges, T.C. decides to start over―until an old friend convinces him to stake his new beginning on one last deal.
For Evelyn, Jim Crow is an ongoing reality, and in its wake new threats spring up to haunt her descendants. A Kind of Freedom is an urgent novel that explores the legacy of racial disparity in the South through a poignant and redemptive family history.
A Kind of Freedom by Margaret Wilkerson Sexton | Counterpoint LLC | 9781619029224 | Read the first chapter
---
For the week ending August 13. Books on the Southern Indie Bestseller List that are southern in nature or have been recently recommended by southern indie booksellers.


- The Pat Conroy Southern Book Prize |
- A SIBA Okra Pick 
See the full list here
Printable versions: Hardcover | Paperback | Children.
HARDCOVER
FICTION

1. Camino Island
John Grisham, Doubleday, $28.95, 9780385543026
2. A Gentleman in Moscow
Amor Towles, Viking, $27, 9780670026197
3. The Lying Game
Ruth Ware, Gallery/Scout Press, $26.99, 9781501156007
4. The Late Show
Michael Connelly, Little Brown, $28, 9780316225984
5. Into the Water
Paula Hawkins, Riverhead, $28, 9780735211209

HARDCOVER
NONFICTION

1. Hillbilly Elegy
J.D. Vance, Harper, $27.99, 9780062300546
2. Astrophysics for People in a Hurry
Neil deGrasse Tyson, Norton, $18.95, 9780393609394
3. The Lost Art of Closing
Anthony Iannarino, Portfolio, $27, 9780735211698
4. Make Your Bed
William H. McRaven, Grand Central, $18, 9781455570249
5. Hue 1968
Mark Bowden, Atlantic Monthly Press, $30, 9780802127006

Also of note:

7. The Almost Sisters
Joshilyn Jackson, Morrow, $26.99, 9780062105714
9. Before We Were Yours
Lisa Wingate, Ballantine, $26, 9780425284681
13. Shadow of the Lions
Christopher Swann, Algonquin, $26.95, 9781616205003
3. Refugee
Alan Gratz, Scholastic Press, $16.99, 9780545880831
Click on a book to purchase from a great indie bookstore! See the full Southern Indie Bestseller list and the books that are Special to the Southern List here.
---
Events at Southern Indie Bookstores
See the full calendar | Find a Southern Indie Bookstore near you
Franky De Varona  (author appearance)
Franky De Varona | 08/18/2017, 08:00 pm | Books & Books Inc | Coral Gables, FL
Elaine Viets  (author appearance)
Elaine Viets | 08/18/2017, 07:00 pm | Murder on the Beach Mystery Bookstore | Delray Beach, FL
Author Scott Gould: Strangers to Temptation  (author appearance)
Scott Gould | 08/18/2017, 06:30 pm | Avid Bookshop at Five Points | Athens, GA
Fiona Zedde's The Power of Mercy  (author appearance)
Fiona Zedde | 08/18/2017, 07:30 pm | Charis Books & More | Atlanta, GA
J. C. Sasser - Gradle Bird  (author appearance)
J.C. Sasser
| 08/18/2017, 07:00 pm | Tall Tales Book Shop, Inc. | Atlanta, GA
YA Author Event with JEFF ZENTNER & KATHLEEN GLASGOW  (author appearance)
Jeff Zentner | 08/18/2017, 07:00 pm | Malaprop's Bookstore/Cafe | Asheville, NC
Peter Brown - Creepy Pair of Underwear!  (author appearance)
Peter Brown | 08/18/2017, 04:30 pm | Quail Ridge Books & Music | Raleigh, NC
Author Series Luncheon with ESPN Commentator and Journalist Kate Fagan, What Made Maddy Run  (author appearance)
Kate Fagan | 08/18/2017, 11:30 am | Blue Bicycle Books | Charleston, SC
Joy Callaway Author of Secret Sisters  (author appearance)
Joy Callaway | 08/18/2017, 02:00 pm | Litchfield Books | Pawleys Island, SC
Dana Ridenour  (author appearance)
Dana Ridenour | 08/19/2017, 02:00 pm | Page & Palette | Fairhope, AL
Avid Poetry Series: Allison Davis, Katie Condon, Richard Hermes  (author appearance)
Allison Davis | 08/19/2017, 06:30 pm | Avid Bookshop | Athens, GA
Karin Slaughter  (author appearance)
Karin Slaughter | 08/19/2017, 02:00 pm | FoxTale Book Shoppe | Woodstock, GA
C H Lawler at Town Wide Polos and Pearls Event  (author appearance)
C H Lawler | 08/19/2017, 05:00 pm | The Conundrum | St. Francisville, LA
Plott Hound Tales  (author appearance)
Bob Plott | 08/19/2017, 03:00 pm | City Lights Bookstore | Sylva, NC
CARRIE SCHLOSS, JILLIAN KELLY & KIM ALLEN present THE ASHEVILLE BEE CHARMER COOKBOOK  (author appearance)
Carrie Schloss | 08/19/2017, 07:00 pm | Malaprop's Bookstore/Cafe | Asheville, NC
Sheri S. Levy Launch Party  (author appearance)
Sheri S. Levy | 08/19/2017, 04:00 pm | Fiction Addiction | Greenville, SC
YA Authors Jeff Zentner & Kathleen Glasgow   (author appearance)
Jeff Zentner | 08/19/2017, 02:00 pm | M. Judson, booksellers and storytellers | Greenville, SC
Toni Guagenti at Prince Books  (author appearance)
Toni Guagenti | 08/19/2017, 02:00 pm | Prince Books | Norfolk, VA
Ocean + Earth A Conversation and Signing  (author appearance)
Jason Henthorne | 08/20/2017, 01:00 pm | Oxford Exchange | Tampa, FL
Michael Malone Forsyth County Public Library On the Same Page Kickoff  (author appearance)
Michael Malone
| 08/20/2017, 03:00 pm | Bookmarks | Winston-Salem, NC
FRANCES FIGART presents SEASONS OF LETTING GO  (author appearance)
Frances Figart | 08/20/2017, 03:00 pm | Malaprop's Bookstore/Cafe | Asheville, NC
Stephen Elder – Furies Unleashed  (author appearance)
Stephen Elder | 08/20/2017, 02:00 pm | McIntyre's Fine Books | Pittsboro, NC
Thirsty Tome 2017: New Literary Voices of the South  (book festival)
08/21/2017, 11:00 am | Pomegranate Books | Wilmington, NC
Author Reading & Book Signing with Janice Dean   (author appearance)
Janice Dean | 08/21/2017, 09:30 am | M. Judson, booksellers and storytellers | Greenville, SC
Book Signing with Brock Adams   (author appearance)
Brock Adams | 08/21/2017, 07:00 pm | M. Judson, booksellers and storytellers | Greenville, SC
Ladee Hubbard with THE TALENTED RIBKINS  (author appearance)
Ladee Hubbard | 08/22/2017, 05:00 pm | Square Books | Oxford, MS
Southern Author Event: Ken Haedrich - Harvest Baker  (author appearance)
Ken Haedrich | 08/22/2017, 07:00 pm | Park Road Books | Charlotte, NC
Heather Harpham, Happiness: The Crooked Little Road to Semi-Ever After  (author appearance)
Heather Harpham | 08/22/2017, 07:00 pm | Regulator Bookshop | Durham, NC
Author event with Jeff Goins, author of Real Authors Don't Starve  (author appearance)
Jeff Goins | 08/22/2017, 06:30 pm | Parnassus Books | Nashville, TN
Photographer Jerry Siegel: BLACK BELT COLOR  (author appearance)
Jerry Siegel | 08/23/2017, 06:30 pm | Avid Bookshop | Athens, GA
Photographer Jerry Siegel: BLACK BELT COLOR  (author appearance)
Jerry Siegel | 08/23/2017, 06:30 pm | Avid Bookshop at Five Points | Athens, GA
Mathilde Blind: Radical Victorian Feminist  (author appearance)
James Diedrick | 08/23/2017, 07:30 pm | Charis Books & More | Atlanta, GA
4 on 4th Local Author Series  (author appearance)
08/23/2017, 03:00 pm | Bookmarks | Winston-Salem, NC
KEN HAEDRICH presents THE HARVEST BAKER  (author appearance)
Ken Haedrich | 08/23/2017, 07:00 pm | Malaprop's Bookstore/Cafe | Asheville, NC
Author Event: J.G. Perkins  (author appearance)
J.G. Perkins | 08/23/2017, 06:30 pm | Page 158 Books | Wake Forest, NC
Jessica Bandel - North Carolina and the Great War 1914-1918  (author appearance)
Jessica Bandel | 08/23/2017, 07:00 pm | Quail Ridge Books & Music | Raleigh, NC
Author event with Rebecca Whitehead Munn, author of The Gift of Goodbye  (author appearance)
Rebecca Whitehead Munn | 08/23/2017, 06:30 pm | Parnassus Books | Nashville, TN
Debut Novelist Leah Williams Shares If The Creek Don't Rise  (author appearance)
Leah Williams | 08/23/2017, 06:30 pm | Fountain Bookstore | Richmond, VA
An Evening with Author Rick Bragg at the Cutural Arts Center  (author appearance)
Rick Bragg | 08/24/2017, 06:30 pm | Horton's Books & Gifts | Carrollton, GA
Anne Gisleson - THE FUTILITARIANS   (author appearance)
Anne Gisleson | 08/24/2017, 07:00 pm | Octavia Books | New Orleans, LA
DEVYN BENSON presents ANTIRACISM IN CUBA: THE UNFINISHED REVOLUTION  (author appearance)
Devyn Spence Benson | 08/24/2017, 07:00 pm | Malaprop's Bookstore/Cafe | Asheville, NC
Author Event: K.V. Scruggs  (author appearance)
K.V. Scruggs | 08/24/2017, 06:30 pm | Page 158 Books | Wake Forest, NC
Bruce Miller + Robin Simonton - Historic Oakwood Cemetery  (author appearance)
Bruce Miller | 08/24/2017, 07:00 pm | Quail Ridge Books & Music | Raleigh, NC
Dawn Reno Langley, The Mourning Parade: A Novel  (author appearance)
Dawn Reno Langley | 08/24/2017, 07:00 pm | Regulator Bookshop | Durham, NC
Authors Round the South
www.authorsroundthesouth.com
Lady Banks is sponsored by the Southern Independent Booksellers Alliance, in support of independent bookstores in the South | SIBA | 3806 Yale Dr. | Columbia, SC 28409
You are receiving this email at @@email@@. If you wish to stop receiving email from us, you can simply remove yourself by replying with "unsubscribe" in the subject or by visiting: @@unsubscribe_url@@
---