Details

Published: 02 July 2017

02 July 2017
{On the value of the books that disturb us.}
In which Ms. Jana Sasser keeps a promise, Mr. D. G. Martin recommends a few books designed to disturb, and Mr. Ed Southern says reading the poetry of Kathryn Stripling Byer is like breaking through the tree line onto an Appalachian bald.
July 2, 2017
Dearest Readers
What to read next? It is the perennial question of every avid booklover and reader, for even while we are absorbed in one book, we are also looking forward with greedy anticipation to the next, and the next. And yet there still is that pile, that stack of "things to be read" and "books we want to read" that never actually seems to get smaller, but only ever grows and grows. The state of her ladyship, the editor's literary wish list is somewhat absurd -- it numbers in the thousands. Superheroes and people with super powers dominate television and the movies lately. If her ladyship could have a super power, it would be the ability to read at the speed of light.
The first week of July is especially hard on, or especially fruitful, for the TBR stack.  On July 1st the Summer Okra Picks are announced, and then a few days later on Independence Day the winners of the Southern Book Prize are revealed. The first are the books coming out over the next couple months that booksellers are especially excited about, the second are the Southern books from last year they liked the best.

okra picks | southern book prize
Read Independently! And shop local.

her ladyship, the editor
Lady Banks' Pick of the Week
---
Noteworthy poetry and prose from her ladyship's bedside reading stack.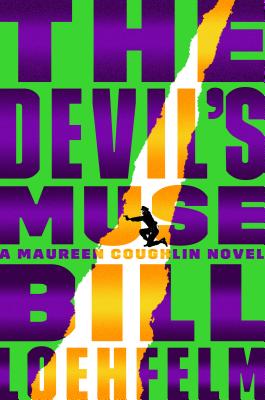 On a misty Thursday night in New Orleans, Officer Maureen Coughlin stood in the middle of St. Charles Avenue, surrounded by fire.
Flames danced around her, throwing their fluid light against the steady darkness, igniting wavy golden glows on the hundreds of damp and screaming faces surrounding her and on the fluttering leaves of the ancient trees forming the canopy that yawned above her. The heat of the passing flames reddened her cheeks. She felt their warmth on her bare throat, and found it soothing. She breathed in the black smoke. A light sweat broke out across her hairline under her knit NOPD cap. She'd been cold for so long before the fire came that she sniffled despite the heat, and the tang of burning
fuel stung her nostrils. She felt, for a moment, transported into a ghost story, one where she was the ghost, a blue specter floating weightless in a haunted Victorian parlor, with shades, spirits, and banshees suspended in the night
air everywhere around her like the smoke from the fires, drifting to her like the heavy vapor of spilled propane.
Despite the march of the flames, she stayed unmoving in the street,her hands clasped behind her back, her feet spread on the pavement. She curled her toes, gripping the soles of her shoes, grounding herself on the avenue. Masked men danced around her on all sides. They carried the fire. They wore their knit hats and ball caps pulled low. Bandannas and towels covered their faces, only their glowing eyes and shining cheeks exposed. They waved and spun their burning torches in the night air above their heads, strutting, leaping, dancing, dipping their hips, arching their backs as they broke around her, a fluid, flaming wave breaking against a dark, damp rock. Thick drops of fire, like huge burning tears, tumbled from the torches, falling to the damp street, where they sputtered and died.
--Bill Loehfelml, The Devil's Muse, (Sarah Chrichton Books, 2017)
The effect on me of reading Black Shawl straight through is like breaking the tree line onto an Appalachian bald: the sudden burst of sunshine, the yawping space of the peak after the long shadows of the dark wood, the glorious realization of the height you've reached after the grinding myopia of a steep climb.
Ed Southern on his favorite Kathryn Stripling Byer book
"To me, the bookstore means a place of community. It's for the kids. It's for the parents. It's for the students. It's for everyone"
Bookstore in the Grove may have a new owner
---
Recommended reading from Southern Indie Booksellers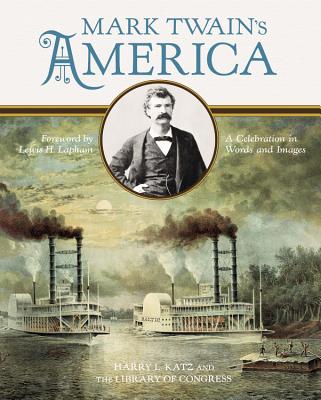 A perfect gift for anyone who loves presidential biographies and Ken Burns documentaries. Put together by the Library of Congress, this breathtakingly detailed and entertaining book full of American history, shown through the lens of one of its greatest icons, is perfect for any coffee table.
Mark Twain's America: A Celebration in Words and Images by Harry L. Katz, Library of Congress ($40, Little Brown & Company), recommended by Parnassus Books, Nashville, TN.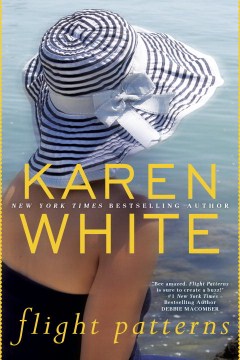 Georgia Chambers is one of the top china experts in the United States, but when a client brings her a piece that connects to her past, she is forced to go back home. Reunited with the comforts of salt air, and her grandfather, will Georgia Chambers be able to face the rest of her family? Will there be time to heal past relationships or has too much time passed?
Karen White is known for her whimsical Tradd Street series, but in several of her latest novels, she broaches tougher topics that trouble modern day families. Infused with the southern coast and the ocean, this book makes for a great beach read, as well as a reading group selection.
Flight Patterns by Karen White ($15.00, Berkley Books), recommended by My Sisters Books, Pawleys Island, SC.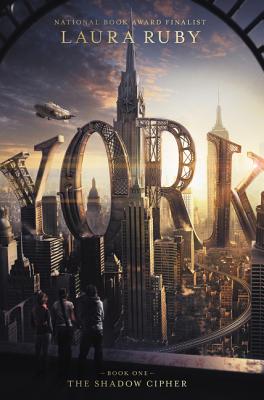 Nothing screams summer like an un-put-downable page-turner of a mystery. This new series from Laura Ruby is full of alternative history, ciphers, and friendship.
York: The Shadow Cipher by Laura Ruby, Dave Stevenson ($17.99, Walden Pond Press), recommended by Avid Bookshop, Athens, GA.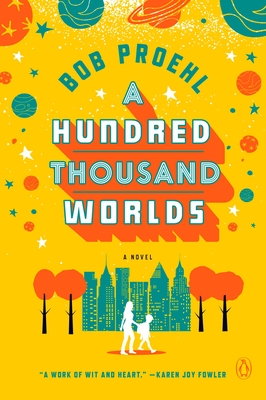 From the publisher: "Valerie Torrey took her son, Alex, and fled Los Angeles six years ago--leaving both her role on a cult sci-fi TV show and her costar husband after a tragedy blew their small family apart. Now Val must reunite nine-year-old Alex with his estranged father, so they set out on a road trip from New York, Val making appearances at comic book conventions along the way.
As they travel west, encountering superheroes, monsters, time travelers, and robots, Val and Alex are drawn into the orbit of the comic-con regulars. For Alex, this world is a magical place where fiction becomes reality, but as they get closer to their destination, he begins to realize that the story his mother is telling him about their journey might have a very different ending than he imagined.
A knowing and affectionate portrait of the pleasures and perils of fandom, A Hundred Thousand Worlds is also a tribute to the fierce and complicated love between a mother and son--and to the way the stories we create come to shape us."
A Hundred Thousand Worlds by Bob Proehl ($16.00. Penguin Books), recommended by Writer's Block Bookstore, Winter Park, FL.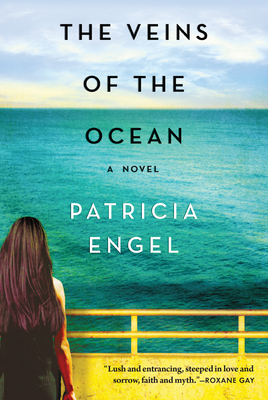 "Everyone's life is a disaster." The thing that Patricia Engel does in The Veins of the Ocean is explain with her brutal honesty and beautifully flawed characters is how we all survive. Buy this for yourself or someone you love or even someone you don't. We all have regrets, buying this book won't be one of them. One of my top 5 books of the summer.
The Veins of the Ocean by Patricia Engel ($17.00, Grove Press), recommended by Inkwood Books, Tampa, FL.
More bookseller recommendations
top | share this
---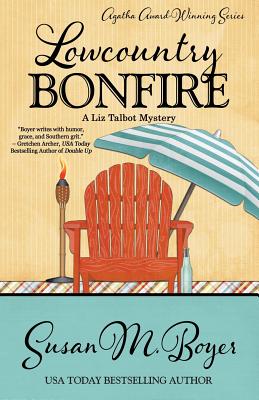 Summer is the time to kick back – on a porch, on a beach, in a bar – with a book in one hand and a cocktail in the other.
What you should be reading in Columbia, SC
The new location will almost double Inkwood's bookselling space, to about 2,300 square feet. The commercial space was most recently a martial arts school. "You could go skating in there now," Beddingfield said. "Now I somehow have to make it charming."
---
A wounded warrior and his younger brother discover the true meaning of Christmas in this timeless story of family bonds.
As far as ten-year-old Miller McClellan is concerned, it's the worst Christmas ever. His father's shrimp boat is docked, his mother is working two jobs, and with finances strained, Miller is told they can't afford the dog he desperately wants. "Your brother's return from war is our family's gift," his parents tell him. But when Taylor returns with PTSD, family strains darken the holidays. 
Then Taylor's service dog arrives--a large black Labrador/Great Dane named Thor. His brother even got the dog When Miller goes out on Christmas Eve with his father's axe, determined to get his family the tree they can't afford, he takes the dog for company--but accidentally winds up lost in the wild forest. The splintered family must come together to rediscover their strengths, family bond, and the true meaning of Christmas.
FICTION: Family Life | A Lowcountry Christmas by Mary Alice Monroe (Gallery Books, 9781501125539) | BUY FROM AN INDIE
---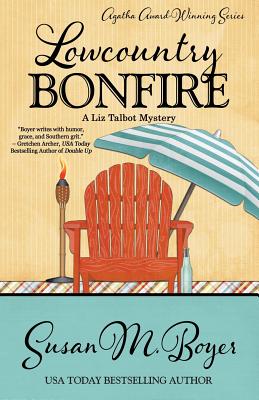 "He really thought he was an FBI agent, he was a famous country star and he did wrestle with Hulk Hogan," Sasser says. "He was also really concerned with people ambushing him or challenging him to duels."
JC Sasser keeps a long held promise
Alabama: Page and Palette
Arkansas: Dickson St. Bookshop
Florida: Books & Books
Georgia: Avid Bookshop
Kentucky: Carmichaels' Bookshop
Louisiana: Faulkner House Books
Mississippi: Square Books
North Carolina: Battery Park Book Exchange
South Carolina: M. Judson Booksellers and Storytellers
Tennessee: Parnassus Books
Virginia: One More Page
The Best Bookstore in Every State
---
---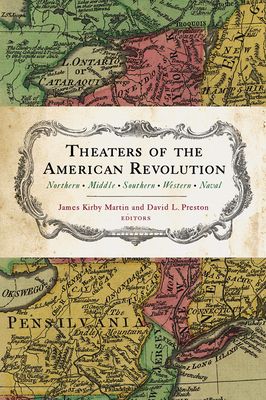 "There was really an absence of any government"
The Revolutionary War was unique down south
The decision to keep the store open longer is the latest extension of the 53-year-old business whose mission has been to "Fight the Stupids."
Maple Street Bookshop delays closing
---
In the thrilling fifth book in the critically acclaimed series that's "edgy, dangerous, but pulsing with life" (Bill Ott, Booklist), a Mardi Gras parade turns deadly.
It's Mardi Gras in New Orleans and rookie cop Maureen Coughlin has no idea what she's in for. Her night working the parades begins calmly enough―until a half-naked man careens through the crowd and throws himself onto the hood of an oncoming SUV. As she tries to deal with the incident amid the pulsing chaos of the parade, Maureen hears gunshots. Moments later, with three wounded and a handful of drunken witnesses, Maureen has a full-fledged investigation on her hands. Who was the shooter? Who was he after? Who's the next target? City bigwigs begin pressuring Maureen and her crew for quick answers. And with an amateur camera crew intent on capturing "the real Mardi Gras" for their YouTube channel, an incompetent supervising detective, and tense race relations in a city more likely to mistrust cops than ever, it's going to be a very long night―and a memorable first Mardi Gras―for Maureen.
With The Devil's Muse, the acclaimed crime writer Bill Loehfelm conjures rowdy New Orleans in all its mess and marvel, and sends Maureen deep into the city on another wild, high-octane adventure.
The Devil's Muse by Bill Loehfelm | Sarah Crichton Books | 9780374279776 | Read the first chapter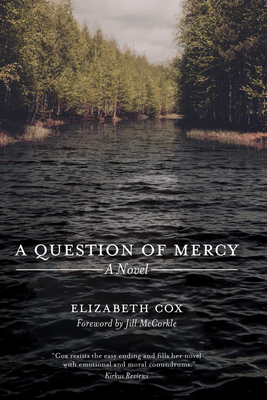 "If you are willing to be both entertained and disturbed by your summer vacation books, I have four new volumes for your consideration "
DG's Summer Reading suggestions
"I grew up on a Main Street in a small town, and when I was young I worked for my parents. I learned to count back change, ring things up on the old register. And it always meant a lot to my family about who the customers were, and how you serve the community"
Blue Ridge Books celebrates 10 years
---
For the week ending July 2. Books on the Southern Indie Bestseller List that are southern in nature or have been recently recommended by southern indie booksellers.


- The Pat Conroy Southern Book Prize |
- A SIBA Okra Pick 
See the full list here
Printable versions: Hardcover | Paperback | Children.
HARDCOVER
FICTION

1. Camino Island
John Grisham, Doubleday, $28.95, 9780385543026
2. A Gentleman in Moscow
Amor Towles, Viking, $27, 9780670026197
3. Into the Water
Paula Hawkins, Riverhead, $28, 9780735211209
4. Magpie Murders
Anthony Horowitz, Harper, $27.99, 9780062645227
5. The Essex Serpent
Sarah Perry, Custom House, $26.99, 9780062666376

HARDCOVER
NONFICTION

1. Hillbilly Elegy
J.D. Vance, Harper, $27.99, 9780062300546
2. Theft by Finding: Diaries (1977-2002)
David Sedaris, Little Brown, $28, 9780316154727
3. Hunger: A Memoir of (My) Body
Roxane Gay, Harper, $25.99, 9780062362599
4. Al Franken, Giant of the Senate
Al Franken, Twelve, $28, 9781455540419
5. Astrophysics for People in a Hurry
Neil deGrasse Tyson, Norton, $18.95, 9780393609394

Also of note:

3. Commonwealth
Ann Patchett, Harper Perennial, $16.99, 9780062491831
5. Serafina and the Black Cloak
Robert Beatty, Disney/Hyperion, $7.99, 9781484711873
Click on a book to purchase from a great indie bookstore! See the full Southern Indie Bestseller list and the books that are Special to the Southern List here.
---
Events at Southern Indie Bookstores
See the full calendar | Find a Southern Indie Bookstore near you
Lucy Buffett - Gumbo Love  (author appearance)
Lucy Buffett | 07/07/2017, 06:00 pm | vPage & Palette | Fairhope, AL
Author event with Karen Robards author of The Ultimatum  (author appearance)
Karen Robards | 07/07/2017, 11:00 am | Litchfield Books | Pawleys Island, SC
Keith Law - Smart Baseball  (author appearance)
Keith Law | 07/08/2017, 03:00 pm | Books & Books Inc | Coral Gables, FL
Clayton's River Adventures - Meet the Authors  (author appearance)
Linda M. Penn | 07/08/2017, 10:00 am | Sundog Books | Santa Rosa Beach, FL
Eric Bolling presents The Swamp  (author appearance)
Eric Bolling | 07/08/2017, 07:00 pm | Vero Beach Book Center | Vero Beach, FL
Jennifer Hill Booker  (author appearance)
Jennifer Hill Booker | 07/08/2017, 02:00 pm | Tall Tales Book Shop, Inc. | Atlanta, GA
Carlie Sorosiak – If Birds Fly Back   (author appearance)
Carlie Sorosiak | 07/08/2017 | McIntyre's Fine Books | Pittsboro, NC
Paul Zimmerman Book Signing and Discussion  (author appearance)
Paul Zimmerman | 07/08/2017, 01:00 pm | Hub City Bookshop | Spartanburg, SC
Author event with Michael E. Williams author of Spoken into Being  (author appearance)
Michael E. Williams | 07/08/2017, 02:00 pm | Parnassus Books | Nashville, TN
Bookmarks Presents Daniel Wallace  (author appearance)
Daniel Wallace | 07/10/2017, 06:00 pm | Bookmarks | Winston-Salem, NC
MYSTERY BOOK CLUB discusses MURDER 101  (book club)
07/10/2017, 07:00 pm | Malaprop's Bookstore/Cafe | Asheville, NC
Alan Bell - Poisoned - Gables  (author appearance)
Alan Bell | 07/11/2017, 07:00 pm | Books & Books Inc | Coral Gables, FL
Joshilyn Jackson & Patti Callahan Henry  (author appearance)
Joshilyn Jackson | 07/11/2017, 07:00 pm | Eagle Eye Book Shop | Atlanta, GA
Bill Loehfelm: The Devil's Muse: A Maureen Coughlin Novel   (author appearance)
Bill Loehfelm | 07/11/2017, 06:00 pm | Garden District Book Shop | New Orleans, LA
Kyle James discusses his travel memoir Not Afraid of the Fall  (author appearance)
Kyle James | 07/11/2017, 06:30 pm | Flyleaf Books | Chapel Hill, NC
J. ROBERT LENNON & ADAM O'FALLON PRICE present BROKEN RIVER & THE GRAND TOUR  (author appearance)
J. Robert Lennon | 07/11/2017, 07:00 pm | Malaprop's Bookstore/Cafe | Asheville, NC
Kevin Hearne  (author appearance)
Kevin Hearne | 07/11/2017, 06:30 pm | Fountain Bookstore | Richmond, VA
Patti Callahan Henry & Joshilyn Jackson Author Luncheon at Reformation Brewery   (author appearance)
Joshilyn Jackson | 07/12/2017, 11:30 am | FoxTale Book Shoppe | Woodstock, GA
Roxane Gay - HUNGER  (author appearance)
Roxane Gay | 07/12/2017, 07:00 pm | Octavia Books | New Orleans, LA
John Grisham  (author appearance)
John Grisham | 07/12/2017, 01:00 pm | Bookmarks | Winston-Salem, NC
An Evening with Carlie Sorosiak  (author appearance)
Carlie Sorosiak | 07/12/2017, 07:00 pm | Main Street Books | Davidson, NC
GARRET K. WOODWARD presents IF YOU CAN'T PLAY GET OFF THE STAGE: BLUEGRASS IN WNC AND BEYOND  (author appearance)
Garret Woodward | 07/12/2017, 07:00 pm | Malaprop's Bookstore/Cafe | Asheville, NC
Author Event: Patrick McLean - The Soak  (author appearance)
Patrick McLean | 07/12/2017, 07:00 pm | Park Road Books | Charlotte, NC
Philip Smucker - Riding With George (as in Washington)  (author appearance)
Philip Smucker | 07/12/2017, 07:00 pm | Quail Ridge Books & Music | Raleigh, NC
YA author event with Sarah Mlynowski, Jodi Lynn Anderson, and Adele Griffin  (author appearance)
Jodi Lynn Anderson | 07/12/2017, 06:30 pm | Parnassus Books | Nashville, TN
Sheila Morataya - El espejo - Gables  (author appearance)
Sheila Morataya | 07/13/2017, 07:00 pm | Books & Books Inc | Coral Gables, FL
Jeffrey Gettleman - Love, Africa: A Memoir of Romance, War, and Survival - Gables  (author appearance)
Jeffrey Gettleman | 07/13/2017, 08:00 pm | Books & Books Inc | Coral Gables, FL
Charlene Ball's Dark Lady Book Release Party  (author appearance)
Charlene Ball | 07/13/2017, 07:00 pm | Charis Books & More | Atlanta, GA
KYLE JAMES presents NOT AFRAID OF THE FALL  (author appearance)
Kyle James | 07/13/2017, 07:00 pm | Malaprop's Bookstore/Cafe | Asheville, NC
Southern Author Event: Carlie Sorosiak - If Birds Fly Back  (author appearance)
Carlie Sorosiak | 07/13/2017, 07:00 pm | Park Road Books | Charlotte, NC
Susan Boyer signs Lowcountry Bonfire  (author appearance)
Susan M. Boyer
| 07/13/2017, 04:00 pm | Books on Broad | Camden, SC
Deb Richardson-Moore Launch Party   (author appearance)
Deb Richardson-Moore | 07/13/2017, 05:30 pm | Fiction Addiction | Greenville, SC
Reading and Book Signing with Richard Tillinghast and David Tillinghast   (author appearance)
Richard Tillinghast | 07/13/2017, 05:30 pm | Burke's Book Store | Memphis, TN
Salon@615 with Roxane Gay at Blair School of Music  (author appearance)
Roxane Gay | 07/13/2017, 06:15 pm | Parnassus Books | Nashville, TN
YA Fiction Authors  (author appearance)
Jodi Lynn Anderson | 07/13/2017, 06:30 pm | Fountain Bookstore | Richmond, VA
Authors Round the South
www.authorsroundthesouth.com
Lady Banks is sponsored by the Southern Independent Booksellers Alliance, in support of independent bookstores in the South | SIBA | 3806 Yale Dr. | Columbia, SC 28409
You are receiving this email at @@email@@. If you wish to stop receiving email from us, you can simply remove yourself by replying with "unsubscribe" in the subject or by visiting: @@unsubscribe_url@@
---