Details

Published: 25 June 2017

25 June 2017
{On the things that bring us back home.}
In which Mr. John Grisham tries to keep to a schedule, Ms. J. C. Sasser started writing her novel at the age of 13, Mr. Mark Powell finds his bookstore, and Ms. Stephanie Powell Watts contemplates the things that bring us back home.
June 25, 2017
Dearest Readers
The American Library Association (ALA) officially launched Book Club Central with the unveiling of its website and Honorary Chair Sarah Jessica Parker's inaugural book selection, No One Is Coming to Save Us, by Stephanie Powell Watts, published by Ecco/an imprint of HarperCollins Publishers. It is a book her ladyship, the editor's readers will already be familiar with, since it was chosen as a Spring Okra Pick by Southern Indie Booksellers. Southern Indies are always ahead of the literary curve!
A present-day reimagining of The Great Gatsby set in a small North Carolina town, Powell's novel is the arresting and powerful story of an extended African American family and their colliding visions of the American Dream. In evocative prose, Stephanie Powell Watts has crafted a full and stunning portrait that combines a universally resonant story with an intimate glimpse into the hearts of one family.
In an on-stage panel discussion held to announce the book's selection, the author talked about her work. "I knew my story was about loss, and the loss of industry, ghosts, the air of Jim Crow," said Watts. "The things that bring us back home, which are love and prospect of love."
Much of the book is inspired by Watts's own upbringing in North Carolina, and moving to "lots of little towns" after her parents divorced. "My mom was a single mom and she would take us to the library. I mean, where else in the world could you go and be welcomed with these five little kids?"
Parker praised Watts's writing style. "You take these very complicated issues and themes, you pull us through with such ease," she said.
Book Club Central, a brand-new initiative of the ALA, was designed in consultation with expert librarians to provide the public with the very best in reading. The online resource is a one-stop shop for engaging content and helpful information for book clubs and readers of all types, including author interviews, book recommendations and reviews, as well as discussion questions and information on how to start and moderate a book club.
Read Independently! And shop local.

her ladyship, the editor
Lady Banks' Pick of the Week
---
Noteworthy poetry and prose from her ladyship's bedside reading stack.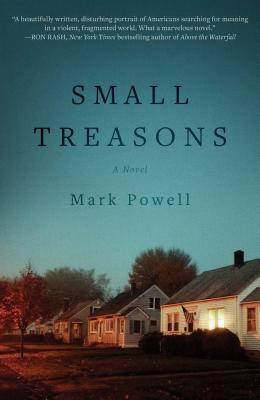 They watch it in Washington, in London, Berlin. Al Jazeera runs it on a loop, and down in a subbasement at Langley analysts play with its pixels, enlarging this, erasing that. There's a team at one of the strip-mall spy shops along the Dulles Toll Road that does nothing but contrast. You heat the color, you cool it. Another shop does sound, sonic mapping, a processor advancing the volume forward at the rate of picoseconds.
They watch it at home, too, American homes living their American lives. At least until it disappears from first the networks and then the Internet. It will reappear, of course, in a few days' time, pirated on a thousand servers, but for the moment those who know
better than you have seen to its erasure. But before it vanishes she will find it.
She will watch on her wafer-thin tablet, sitting on the far corner of the made bed, barefoot and cross-legged and huddled over the screen as if to keep all the changing light for herself. She is scared, of course, but she is also ashamed. Her husband, John, is at work— John is always at work. Her children in the living room in front of PBS Kids. But there's still the fear, irrational as it may be, that someone will walk in and then it's all hey, babe, what are you—or
Mommy, I need—and how could you ever explain it? The how-to-explain- it part which, beyond the shame, is its own form of grief. Because grief is there, make no mistake about that.
There is grief.
--Mark Powell, Small Treasons, (Gallery Books, 2017)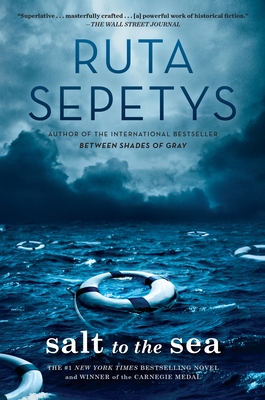 Ruta Sepetys looks for stories in history's neglected nooks and crannies.
Sepetys on winning the Carnegie Medal
"I am ready to open up a little more time in my life"
Hub City Press and Bookshop enters a new era
---
Recommended reading from Southern Indie Booksellers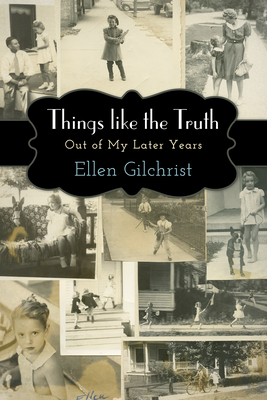 Things like the Truth offers a collection of nonfiction essays about Ellen Gilchrist's life, family, home, work, aging, and the fun of fighting to stay healthy in an increasingly undisciplined culture. This collection brings together for the first time essays by Ellen Gilchrist on her later life and family. Essays such as "The Joy of Swimming" reveal how Gilchrist, as an aging person, thinks about the joys one can discover late in life. Other essays focus on surgery, money, childhood memories, changing perspectives, and the vagaries of the age.
Gilchrist pays special attention to her evolving relationships with her adult children and the pleasures and pitfalls of being a grandmother and great-grandmother. The volume also includes essays from her diary about the sense of place in her mountain home near her work at the University of Arkansas and about life after Hurricane Katrina on the Mississippi Gulf Coast, her second residence.
Things Like the Truth: Out of My Later Years by Ellen Gilchrist ($29.95, University Press of Mississippi). recommended by Garden District Book Shop, New Orleans, LA.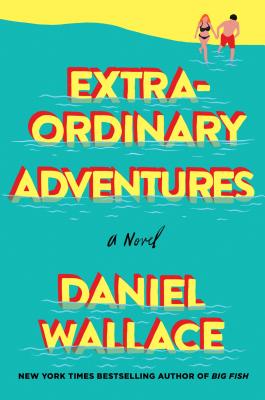 In Daniel Wallace's new novel, Extraordinary Adventures we meet dutiful, unassuming (and lonely) Edsel Bronfman, who is suddenly galvanized into action when he must find a companion in order to be eligible for an all-expenses-paid trip to the beach. Whether you see a bit of yourself in Edsel, or you know someone like him, you'll be routing for him as remarkable events and characters unfold. A funny, perfect read for the summer!
Extraordinary Adventures by Daniel Wallace ($25.99, St. Martin's Press), recommended by Quail Ridge Books, Raleigh, NC.
A Spring 2017 Okra Pick!
Shadow Man is supposed to be the story of a serial killer who was horribly abused as a child and the efforts of the police to track him down and keep him from killing others. However, the book is really about Ben Wade, one of the detectives on the case. While the victims affect him greatly and he gives his all to catch the killer, it is the apparent suicide of a young teenager that really shakes up his world. Shadow Man is about others living in the shadows of what happened in the past. Set in the 1980s in a small one-time ranching community near LA, the beautifully described scenery and small town feeling make the setting a character on its own. Shadow Man could be called a thriller, but it is really much more than that, with characters that are so real you can feel their pain.
Shadow Man by Alan Drew ($27.00, Random House), recommended by Fiction Addiction, Greenville, SC.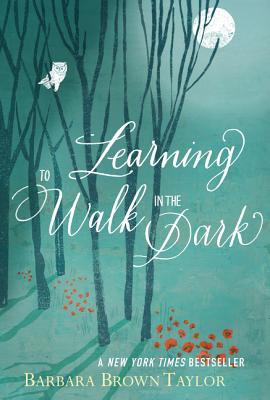 Described as a spiritual memoir, this book is more than that. It's a meditation on understanding and learning to appreciate those periods when our lives are not what we'd like them to be: we're facing difficulties in our work, or our relationships, or we're depressed, or stressed, or simply not able to perform in our lives in the way we want to or think we should be able to. The author, an Episcopal priest, believes that there is much we can learn from the dark—both literally and metaphorically--from the simple act of being able to truly see the stars, to learning about ourselves and others as a way of reaching love, understanding, and joy. Often, she says, it is while we are in the dark that we grow the most.
Learning to Walk in the Dark by Barbara Brown Taylor ($14.99, HarperOne), recommended by Malaprops Bookstore, Asheville, NC.
This is a book for Readers with a capital R!  Will Schwalbe delights and details the pleasure and necessity of reading.  Every chapter features a different book and something that the author got from reading it--Slowing Down, Choosing Kindness, Recharging, Losing, Mastering the Art of Reading (of which I personally underline most of the chapter) and so many more. In fact the only times I put this book down was to write down my own feelings on what I had just read. A perfect book for any bookworm, and one that I'll be sharing with my book club friends!
Books for Living by Will Schwalbe ($25.95, Knopf), recommended by Fountain Books, Richmond, VA
More bookseller recommendations
top | share this
---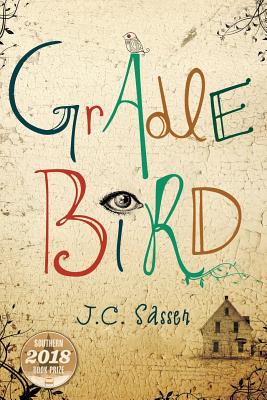 Jana Sasser was 13 when she got the idea for her first novel.
The inspiration for Gradle Bird
Black Ink, a Charleston African-American book festival happening Sept. 23, is seeking published black authors to contribute.
---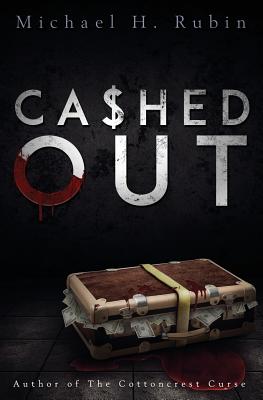 One failed marriage. Two jobs lost. Three maxed out credit cards. "Schex" Schexnaydre was a failure as a lawyer. Until three weeks ago, he had no clients and no cash — no clients except for infamous toxic waste entrepreneur G.G. Guidry, who's just been murdered, and no cash, except for  the $4,452,737 Guidry had stashed with him for safekeeping.
When Schex's estranged ex-wife, Taylor, is accused of Guidry's murder, she pleads with Schex to defend her. He refuses, but the more he says no to Taylor, the deeper Schex gets dragged into the fall-out from Guidry's nefarious schemes, ending up as the target of all those vying to claim Guidry's millions for themselves.
---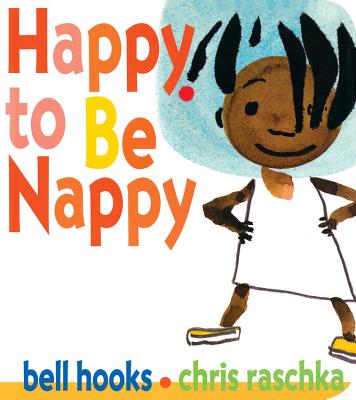 " My life experience," hooks wrote, "has shown me that [racism and sexism] were inseparable, that at the moment of my birth, two factors determined my destiny: my having been born black and my having been born female. "
Berea College becomes home to bell hooks archive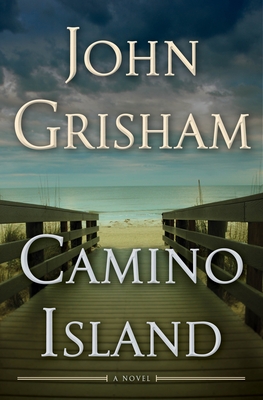 "Grisham starts a new legal thriller every year on Jan. 1 and aims to finish it by July 1"
John Grisham talks writing, reading, and snakes
---
In this thrilling new novel for fans of Adam Johnson's Fortune Smiles and Denis Johnson's The Laughing Monsters, four people's lives converge as they are consumed by the dangers of the world, both real and imagined.
Tess is a stay-at-home mother who has developed an odd obsession: watching terrorist ransom videos online. She's become fixated on one in particular--an American journalist being held by ISIS. Her husband, John, is more distant than ever, and in her isolation Tess finds an eerie resonance between the journalist's captivity and her own.
John is haunted by his past: dead wife, an estranged daughter, a murky career path. Now employed at a small college in Georgia, he is rattled when a former associate, James Stone, approaches him with a favor--or rather, a demand. John's colleague, Professor Edward Hadawi, is being investigated by the FBI for his involvement with an extremist religious group, and if John doesn't turn over files from their shared hard drive, he may finally face repercussions for his own questionable work at Site Nine years earlier.
James is looking for Hadawi and Reed Sharma, a young man who has fallen under his spell. Tormented by the part he's played in entrapping countless youth on the edge, James will stop at nothing to find the boy and assuage his conscience.
Beautifully written and featuring authentic characters, this is an astonishing and powerful novel about the search for meaning in an increasingly violent and divided world.
Small Treasons by Mark Powell | Gallery Books | 9781507203385 | $24.99
---
Mark Powell finds his bookstore
Richard Hugo wrote: "I forget the names of towns without rivers." I feel the same way about towns without bookstores. So it was with some trepidation that I accepted a job offer with Appalachian State University in Boone, North Carolina, in April 2016. I had visited. I knew the town, loved the town—the restaurants and bars and miles of trails that thread the area. But, so far as I could tell, there was no independent bookstore.
We crossed our fingers and moved anyway.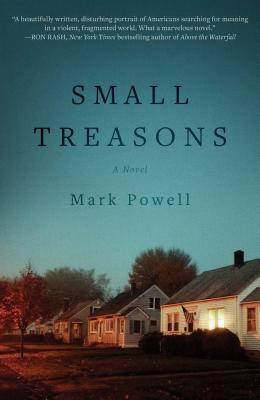 We got lucky. Actually, it was more than luck. I like to think that larger forces, good forces—because that is what animates bookstores, and Lord knows we need good forces right now—were working on our behalf. In May, just after my visit, Mary Prewitt had opened Foggy Pine Books in the heart of Boone. I immediately took my children, Silas and Merritt, ages eight and five. They are book people; if you're reading this, you are probably a book person yourself. They love books; they love to handle books, to read them, to take them to bed at night. But also, did I mention they are eight and five?
I have two tests for bookstores. The first is whether or not they stock "serious fiction." By serious fiction I mean, of course, do they stock the writers I love? Stepping into Foggy Pine, I breathed a sigh of relief and sent up a little thank-you to the Indie Gods. What was immediately evident was that Mary's bookstore was beautifully and lovingly curated.
My second test is a bit more—what would be the expression? Is "hands-on" too literal? If you've ever taken book-loving children into a bookstore, you know the way your joy at seeing them thrilled over printed words and pictures mixes with fear as they (sometimes roughly) handle those printed words and pictures. So I always look to the owner, to the clerk, to catch his or her eyes and see if they are wincing. I try to do this sneakily, all peripheral vision, but when I saw the look of cheerful acceptance on the face of Mary Prewitt, I knew I had found my bookstore. Which is a good thing, because, to paraphrase Richard Hugo, the bookstore is there to forgive the town. It's also there to bless it, to enlighten it, to unite it. If you find yourself in the mountains of Boone—and you most definitely should—find your way to Foggy Pine Books. Good forces are at work there.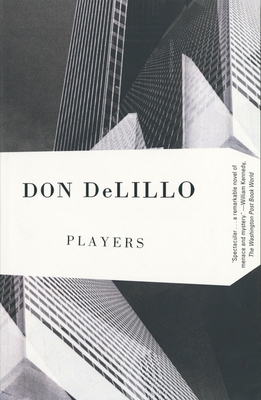 The Book behind the Book: Don Delillo's Players
There is a line early in Don DeLillo's fifth novel, Players, that I have spent a substantial and, likely, unhealthy amount of time considering. An airliner is lifting off, and within the first class cabin, an aeronautical paradise that disappeared at least a generation ago, a movie is playing. Men are golfing, when out of the trees comes a band of…of what? Murderers? Terrorists? Anarchists in "threadbare paisley vest[s]"? Whatever or whoever they are, they slaughter the tweed golfers in a spasm of violence as inexplicable as it is irrevocable. There is no logic to the act, except, perhaps, the pervasive logic of death. The passengers watch the film in silence. This is the faraway, the imagined. It is also the very real. "This," we are told, "is a lesson in the intimacy of distance." Since the September 11 attacks, we Americans have become thoroughly schooled in "the intimacy of distance." Yet until I read how DeLillo articulated it, I was never quite aware of what it was that I had felt so very near me—because it is very much a presence—while simultaneously so very far away.
Players is the story of Pammy and Lyle, a New York couple, bored and restless and then, suddenly, almost inexplicably, drifting into worlds parallel to their own. Lyle is Wall Street; Brooks Brothers suits and Thomas Pink shirts. A man versed in the "occult theology of money." After a man is shot on the trading floor, Lyle becomes entangled in a group of would-be terrorists. Pammy runs off to Maine to Jack and Ethan, a friendly couple steadily becoming less friendly, until they aren't a couple at all.
Both have crossed borders into worlds not their own. Yet, as DeLillo reminds us, "the sky [is] everywhere," and there is no other world, only parts of our own, poorly or never considered. This was what came home to me that Tuesday morning in September, twenty-four years old and realizing for the first time that the terror embedded in terrorism referred not to the rare acts of physical carnage but to the psychic fear that is the air we breathe.
DeLillo knew this three decades ago, of course. It is yet another reason he is as close to a minor prophet as American literature has given us. Players is a largely forgotten book; even fans of DeLillo often have never heard of it. But if it's unknown, it is only because its harsh lessons now animate our lives. The sky really is everywhere, and the distant is too often more intimate than we might ever have dreamed.
---
For the week ending June 25. Books on the Southern Indie Bestseller List that are southern in nature or have been recently recommended by southern indie booksellers.


- The Pat Conroy Southern Book Prize |
- A SIBA Okra Pick 
See the full list here
Printable versions: Hardcover | Paperback | Children.
HARDCOVER
FICTION

1. Camino Island
John Grisham, Doubleday, $28.95, 9780385543026
2. A Gentleman in Moscow
Amor Towles, Viking, $27, 9780670026197
3. Magpie Murders
Anthony Horowitz, Harper, $27.99, 9780062645227
4. Into the Water
Paula Hawkins, Riverhead, $28, 9780735211209
5. Beren and Luthien
J.R.R. Tolkien, Alan Lee (Illus.), Houghton Mifflin Harcourt, $30, 9781328791825

HARDCOVER
NONFICTION

1. Al Franken, Giant of the Senate
Al Franken, Twelve, $28, 9781455540419
2. Hunger: A Memoir of (My) Body
Roxane Gay, Harper, $25.99, 9780062362599
3. Astrophysics for People in a Hurry
Neil deGrasse Tyson, Norton, $18.95, 9780393609394
4. Hillbilly Elegy
J.D. Vance, Harper, $27.99, 9780062300546
5. Theft by Finding: Diaries (1977-2002)
David Sedaris, Little Brown, $28, 9780316154727

Also of note:

10. The Potlikker Papers: A Food History of the Modern South
John T. Edge, Penguin Press, $28, 9781594206559
7. Commonwealth
Ann Patchett, Harper Perennial, $16.99, 9780062491831
6. Serafina and the Black Cloak
Robert Beatty, Disney/Hyperion, $7.99, 9781484711873
Click on a book to purchase from a great indie bookstore! See the full Southern Indie Bestseller list and the books that are Special to the Southern List here.
---
Events at Southern Indie Bookstores
See the full calendar | Find a Southern Indie Bookstore near you
Clara Zaplana - Batidos verdes - Gables  (author appearance)
Clara Zaplana | 06/30/2017, 07:00 pm | Books & Books Inc | Coral Gables, FL
Amy Young Author / Illustrator Event!  (author appearance)
Amy Young | 06/30/2017, 11:00 am | Little Shop of Stories | Decatur, GA
John Bicknell: Lincoln's Pathfinder: John C. Fremont and the Violent Election of 1856   (author appearance)
John Bicknell | 06/30/2017, 02:00 pm | Garden District Book Shop | New Orleans, LA
David Sedaris - Theft By Finding   (author appearance)
David Sedaris | 06/30/2017, 07:00 pm | Quail Ridge Books & Music | Raleigh, NC
Susan Boyer Author of Lowcountry Bonfire  (author appearance)
Susan M. Boyer
| 06/30/2017, 11:00 am | Litchfield Books | Pawleys Island, SC
Author event with Kate O'Neill author of Pixels and Place  (author appearance)
Kate O'Neill | 06/30/2017, 06:30 pm | Parnassus Books | Nashville, TN
Local Author Lydia Staggs Signs Rea  (author appearance)
Lydia Staggs | 07/01/2017, 11:00 am | Sundog Books | Santa Rosa Beach, FL
Mary Alice Monroe presents Beach House for Rent  (author appearance)
Mary Alice Monroe
| 07/01/2017, 04:00 pm | Vero Beach Book Center | Vero Beach, FL
Southern Author Event: Lawrence Thackston - Carolina Cruel  (author appearance)
Lawrence Thackston | 07/01/2017, 11:00 am | Park Road Books | Charlotte, NC
Heather Havrilesky - How to Be a Person in the World  (author appearance)
Heather Havrilesky | 07/01/2017, 07:00 pm | Regulator Bookshop | Durham, NC
DAVID MADDEN presents MARBLE GODDESSES AND MORTAL FLESH  (author appearance)
David Madden | 07/05/2017, 07:00 pm | Malaprop's Bookstore/Cafe | Asheville, NC
Hans Trujillo - Con la muerte no se juega - Gables  (author appearance)
Hans Trujillo | 07/06/2017, 08:00 pm | Books & Books Inc | Coral Gables, FL
An Evening with Billy Coffey  (author appearance)
Billy Coffey | 07/06/2017, 07:00 pm | Main Street Books | Davidson, NC
MACKENZI LEE & ROSHANI CHOKSHI present THE GENTLEMEN'S GUIDE TO VICE AND VIRTUE & A CROWN OF WISHES  (author appearance)
Mackenzi Lee | 07/06/2017, 07:00 pm | Malaprop's Bookstore/Cafe | Asheville, NC
Southern Author Event: Susan Boyer - Lowcountry Bonfire  (author appearance)
Susan M. Boyer
| 07/06/2017, 07:00 pm | Park Road Books | Charlotte, NC
Authors Round the South
www.authorsroundthesouth.com
Lady Banks is sponsored by the Southern Independent Booksellers Alliance, in support of independent bookstores in the South | SIBA | 3806 Yale Dr. | Columbia, SC 28409
You are receiving this email at @@email@@. If you wish to stop receiving email from us, you can simply remove yourself by replying with "unsubscribe" in the subject or by visiting: @@unsubscribe_url@@
---