Details

Published: 18 June 2017

18 June 2017
{Through reading we are united in remembrance.}
In which Ms. Ruta Sepetys discusses the power of books, history, and memory, Ms. Karen White holds a mirror up to her neighbors, and her ladyship, the editor, does a little bit of travelling of the armchair variety.
June 18, 2017
Dearest Readers
For someone who resents having to leave her own house even to take a trip to the grocery store, her ladyship, the editor, is an inveterate traveller of the armchair variety -- can it be called "armchair travelling" if the chair in question is a picnic table bench? Or the front porch step? Readers, especially those who love Southern literature, often talk about the importance of "a sense of place" or "landscape as character" in the books they read. For her ladyship, "place" and "landscape" and "setting" -- these are all words that describe how a story is grounded, in the same way her ladyship is grounded walking barefoot in her garden, or along the dock that stretches out into the marsh. Where we walk, where we put out feet -- is how we are connected to the world, and this is as true for the characters in a novel as it is for us in the real world. That "sense of place" her ladyship loves in her favorite books is really a sense of herself in that place.
Perhaps this is why her ladyship has a fondness for, shall we say, geographically-based book lists. "Africa, a reading list" "Best books about the Mississippi River," "Reading Appalachia". She finds this sort of thing irresistible. Which is why some of the newest books in her TBR pile came from this place:
Route 1 is the longest north-south highway in the United States, from Fort Kent, Maine to Key West, Florida. Sixteen different state "Center for the Book" organizations have chosen a book that captures life along their particular stretch of the 2369 mile-long highway. That is quite a lot of distance for sixteen different books to cover. Here are the books chosen for the Southern stretch:
Read Independently! And shop local.

her ladyship, the editor
Lady Banks' Pick of the Week
---
Noteworthy poetry and prose from her ladyship's bedside reading stack.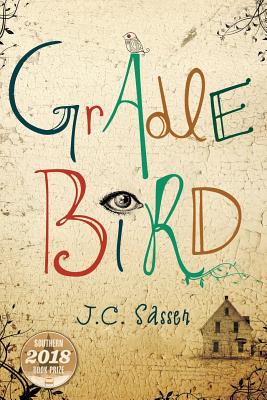 GRADLE BIRD SUCKED on a piece of penny candy and
carried a sack of SpaghettiOs and an expired loaf of Wonder Bread she'd gotten on discount from the Timesaver up the road. A summertime growler stalked her back and a pair of yellow butterflies quivered around her knees as she walked a stretch of Georgia's I-16 that wasn't good for much except semi-traffic, flying rocks, and the Fireside Motel. Her arm was about to give out, and the plastic flipflops had burned blisters on the insides of both big toes. She laid down the sack to get a break, pushed her cat-eye glasses up her nose, and pulled the photograph from her bra that had been sweating
against her heart on the six-mile walk there and back.
She blew on the photograph to keep it from melting and studied her grandpa and her mother, barefoot on the sugar-white banks of a black river. Gradle had worn the picture raw from handling it so much, and its caption, Leonard and Veela 1972, had bled a faint blue tattoo into her skin. Her mother wore a ponytail with thick raven bangs chopped crooked and too short, a pair of cat-eye glasses, and a green chiffon tank dress with a wildflower corsage. She held up a stringer of fish, and by the light in Grandpa's half-dimpled smile, there was no doubt Veela was his pride and joy.
--J.C. Sasser, Gradle Bird, (Koehler Books, 2017)
Meet J.C. Sasser: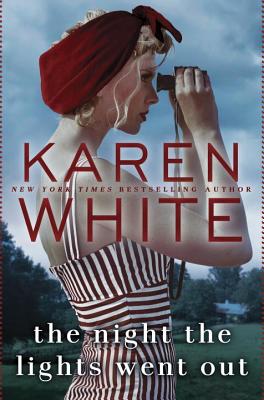 White said she wanted to "poke fun" a little bit at the affluent society in which she lives while holding up a mirror to the nature of friendships
"We try to really respect the space"
Joe's Place Bookstore relocating
---
Recommended reading from Southern Indie Booksellers
Have you ever heard your father complain about the "kids these days"? This book laments the long lost art forms of brick and mortar stores, vinyl records, etc.
In The Revenge of Analog, business and culture reporter and author David Sax lays out a compelling and eye-opening rebuttal to the prevailing orthodoxies that the digital world is king. Sax does not write from the perspective of a Luddite, fearful of technology or averse to new technological discoveries; indeed, he illuminates how cyber and digital discoveries in many ways both enhance and simplify our world. But he lays out how cyber advances have often been oversold and that a portion of the public is turning back to the products, technologies and areas of their lives the tech revolution supplanted. The Revenge of Analog is a thought-provoking, fascinating look at how our world is illuminated, expanded and limited by the choices around us. Read more at Lemuria's blog...
The Revenge of Analog by David Sax ($27.00, Public Affairs), recommended by Lemuria Books, Jackson, MS.
Lisa Wingate is a master storyteller, and I am particularly attached to her historical fiction. Each time I read one of the books, I learn of a part of our southern past that is mostly forgotten, or in the case of the Tennessee Children's Home, swept under the rug. Rill is an amazing child faced with horrors most of us will be unable to imagine. We have Lisa Wingate to bring them to life and paint a picture of horrible corruption and poverty, but also show the amazing determination that can survive anything. The book is an expository and deeply moving family history. Any fan of southern history, especially South Carolina and Tennessee, will enjoy this book.
Before We Were Yours by Lisa Wingate ($26.00, Ballantine Books), recommended by Fiction Addiction, Greenville, SC.
A Spring 2017 Okra Pick!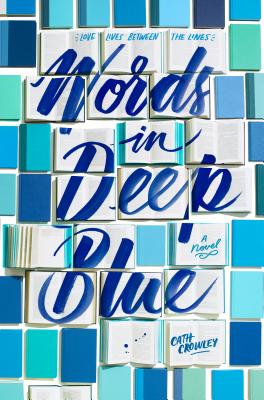 It's hard to find a book that skillfully combines emotional honesty with a truly delightful tone--but Cath Crowley does just that with Words in Deep Blue. Rachel's wounded and grieving heart comes through beautifully. Her connections with Henry and her family, and her emotional growth and change feel authentic, meaningful, and memorable. As a book lover, of course I fell hard for Henry, his family, and Howling Books. I was enchanted by the idea of the Letter Library and wished so badly for a place I could communicate with other readers in the same way. I loved growing closer to Rachel, Henry, George, Martin, Cal, and the Howling Books book club through Cath Crowley's words.
Words in Deep Blue by Cath Crowley ($17.99, Knopf Books for Young Readers), recommended by Johanna, Flyleaf Books, Chapel Hill, NC.
More bookseller recommendations
top | share this
---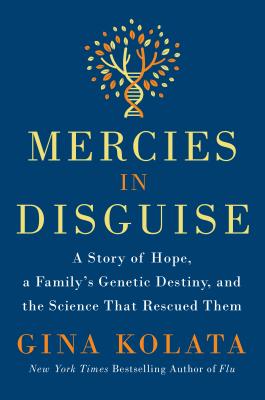 If you carried a gene that promised a painful, early death, would you want to know about it?
Gina Kolata and Amanda Baxley Kalinsky
---
What do booksellers do on their time off? They read books!
---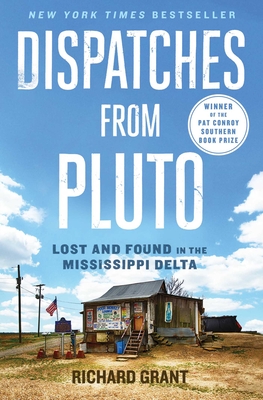 "Susan came to the discussion dressed in camo pajama bottoms, a Highway 61 T-shirt and a hunting hat"
Anne's Kitchen, new friends, old memories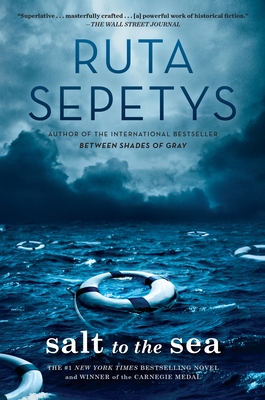 "History divided us, but through reading we are united in study and remembrance. That is the power of books."
Ruta Sepetys awarded Carnegie Medal
---
Sixteen-year-old Gradle Bird has lived her entire life with her Grandpa, Leonard, at a seedy motel and truck stop off Georgia's I-16. But when Leonard moves her to a crumbling old house rumored to be haunted by the ghost of Ms. Annalee Spivey, Gradle is plunged into a lush, magical world much stranger and more dangerous than from the one she came.
Here she meets Sonny Joe Stitch, a Siamese Fighting Fish connoisseur overdosed on testosterone, a crippled, Bible-thumping hobo named Ceif "Tadpole" Walker, and the only true friend she will ever know, a schizophrenic genius, music-man, and professional dumpster-diver, D-5 Delvis Miles.
As Gradle falls deeper into Delvis's imaginary and fantastical world, unsettling dangers lurk, and when surfaced Gradle discovers unforeseen depths in herself and the people she loves the most.
Gradle Bird is an unusual tale of self-discovery and redemption that explores the infirmities of fatherly love, the complexities of human cruelty, and the consequences of guilt, proving they are possible to overcome no matter how dark and horrible the cause.
Gradle Birdby J.C. Sasser | Koelher Books | 9781633932630 | $17.95
---
For the week ending June 18. Books on the Southern Indie Bestseller List that are southern in nature or have been recently recommended by southern indie booksellers.


- The Pat Conroy Southern Book Prize |
- A SIBA Okra Pick 
See the full list here
Printable versions: Hardcover | Paperback | Children.
HARDCOVER
FICTION

1. Camino Island
John Grisham, Doubleday, $28.95, 9780385543026
2. Magpie Murders
Anthony Horowitz, Harper, $27.99, 9780062645227
3. Into the Water
Paula Hawkins, Riverhead, $28, 9780735211209
4. A Gentleman in Moscow
Amor Towles, Viking, $27, 9780670026197
5. The Ministry of Utmost Happiness
Arundhati Roy, Knopf, $28.95, 9781524733155

HARDCOVER
NONFICTION

1. Theft by Finding: Diaries (1977-2002)
David Sedaris, Little Brown, $28, 9780316154727
2. Astrophysics for People in a Hurry
Neil deGrasse Tyson, Norton, $18.95, 9780393609394
3. Al Franken, Giant of the Senate
Al Franken, Twelve, $28, 9781455540419
4. Hillbilly Elegy
J.D. Vance, Harper, $27.99, 9780062300546
5. Make Your Bed
William H. McRaven, Grand Central, $18, 9781455570249

Also of note:

9. The Potlikker Papers
John T. Edge, Penguin Press, $28, 9781594206559
7. Commonwealth
Ann Patchett, Harper Perennial, $16.99, 9780062491831
Click on a book to purchase from a great indie bookstore! See the full Southern Indie Bestseller list and the books that are Special to the Southern List here.
---
Events at Southern Indie Bookstores
See the full calendar | Find a Southern Indie Bookstore near you
Luvvie Ajayi at BlogHer17  (author appearance)
Luvvie Ajayi | 06/23/2017, 12:30 pm | Bookmark It | Orlando, FL
Janet Mock at BlogHer17  (author appearance)
Janet Mock | 06/23/2017, 04:30 pm | Bookmark It | Orlando, FL
Andy Davidson - In The Valley of the Sun  (author appearance)
Andy Davidson | 06/23/2017, 05:30 pm | Midtown Reader | Tallahassee, FL
Special Guest author, Catherine Bailey at Story Hour with Miss Erin  (author appearance)
Catherine Bailey | 06/23/2017, 10:30 am | Vero Beach Book Center | Vero Beach, FL
Ben Coes presents Trap the Devil  (author appearance)
Ben Coes | 06/23/2017, 06:00 pm | Vero Beach Book Center | Vero Beach, FL
Local Poets Bob Ambrose, Jr. and Eugene Bianchi  (author appearance)
Bob Ambrose | 06/23/2017, 06:30 pm | Avid Bookshop | Athens, GA
Mary Alice Monroe Author of Beach House for Rent  (author appearance)
Mary Alice Monroe
| 06/23/2017, 11:00 am | Litchfield Books | Pawleys Island, SC
Author event with Jenny Allen author of Would Everybody Please Stop?: Reflections on Life and Other Bad Ideas  (author appearance)
Jenny Allen | 06/23/2017, 06:30 pm | Parnassus Books | Nashville, TN
Richard Tillinghast  (author appearance)
Richard Tillinghast | 06/24/2017, 02:00 pm | Page & Palette | Fairhope, AL
Carla Hall at BlogHer17   (author appearance)
Carla Hall | 06/24/2017, 12:45 pm | Bookmark It | Orlando, FL
Sheri Riley In conversation with Tracy Mourning - Exponential Living: Stop Spending 100% of Your Time Living 10% of Your Life - Gables  (author appearance)
Sheri Riley | 06/24/2017, 07:00 pm | Books & Books Inc | Coral Gables, FL
Hannah Palmer, Flight Path  (author appearance)
Hannah Palmer | 06/24/2017, 02:00 pm | FoxTale Book Shoppe | Woodstock, GA
Laura Silverman Author Event!  (author appearance)
Laura Silverman | 06/24/2017, 03:00 pm | Little Shop of Stories | Decatur, GA
Lauren Allbright - EXIT STRATEGY  (author appearance)
Lauren Allbright | 06/24/2017, 02:00 pm | Octavia Books | New Orleans, LA
Personal Branding Workshop with Nancy Blanton, author  (author appearance)
Nancy Blanton | 06/24/2017, 03:00 pm | Blue Ridge Books & News | Waynesville, NC
Rosalind Bunn Storytime  (author appearance)
Rosalind Bunn | 06/24/2017, 11:00 am | City Lights Bookstore | Sylva, NC
An Afternoon with Sharon Reed  (author appearance)
Sharon Reed | 06/24/2017, 04:00 pm | Main Street Books | Davidson, NC
Daniel Wallace – Extraordinary Adventures: A Novel   (author appearance)
Daniel Wallace | 06/24/2017, 11:00 am | McIntyre's Fine Books | Pittsboro, NC
Local Author Event: J. Kyle McNeal - Birthrights (Revisions to Truth)  (author appearance)
J. Kyle McNeal | 06/24/2017, 02:00 pm | Park Road Books | Charlotte, NC
Ron Morris - No Bull: The Real Story of the Rebirth of a Team and a City  (author appearance)
Ron Morris | 06/24/2017, 02:00 pm | Quail Ridge Books & Music | Raleigh, NC
Reading and Signing with Rose Senehi  (author appearance)
Rose Senehi
| 06/24/2017, 01:00 pm | Hub City Bookshop | Spartanburg, SC
In Conversation with Bronwen Dickey - Pit Bull  (author appearance)
Bronwen Dickey | 06/24/2017, 05:00 pm | M. Judson, booksellers and storytellers | Simpsonville, SC
Author event with Amanda K. Morgan author of Such a Good Girl  (author appearance)
Amanda K. Morgan | 06/24/2017, 02:00 pm | Parnassus Books | Nashville, TN
Meet the Author: A. E. Kaplan  (author appearance)
A. E. Kaplan | 06/24/2017, 03:00 pm | Hooray For Books | Alexandria, VA
Fefi TeVe - ¡Eres el jardín que crece dentro de tí! - Gables  (author appearance)
Fefi TeVe | 06/25/2017, 10:00 am | Books & Books Inc | Coral Gables, FL
Sharla Dawn Gorder Signs My Vices Collide  (author appearance)
Sharla Dawn Gorder | 06/25/2017, 10:00 am | Sundog Books | Santa Rosa Beach, FL
Tanisha D. Jones: Mark of the Fallen: A Fallen Novel  (author appearance)
Tanisha D. | 06/25/2017, 02:00 pm | Garden District Book Shop | New Orleans, LA
NCPS Reading Series   (author appearance)
Maureen Sherbondy
| 06/25/2017, 02:00 pm | McIntyre's Fine Books | Pittsboro, NC
Author Event: Russ Meyer - Akeldama  (author appearance)
Russ Meyer | 06/25/2017, 02:00 pm | Park Road Books | Charlotte, NC
Rails of War Book Launch  (author appearance)
Steve James | 06/25/2017, 02:00 pm | Hooray For Books | Alexandria, VA
MARLA MILLING presents LEGENDS, SECRETS, & MYSTERIES OF ASHEVILLE  (author appearance)
Marla Milling | 06/26/2017, 07:00 pm | Malaprop's Bookstore/Cafe | Asheville, NC
Daniel Wallace - Extraordinary Adventures  (author appearance)
Daniel Wallace | 06/26/2017, 07:00 pm | Quail Ridge Books & Music | Raleigh, NC
Jonathan Miller - Legacy: A Rabbi & A Community Remember Their Loved Ones   (author appearance)
Jonathan Miller | 06/27/2017, 05:00 pm | Alabama Booksmith | Birmingham, AL
Lauren Denton  (author appearance)
Lauren Denton | 06/27/2017, 02:00 pm | Page & Palette | Fairhope, AL
Mario Reyes - El caracol dorado - Gables  (author appearance)
Mario Reyes | 06/27/2017, 07:00 pm | Books & Books Inc | Coral Gables, FL
Children's Author Lauren Allbright Signs Exit Strategy  (author appearance)
Lauren Allbright | 06/27/2017, 10:00 am | Sundog Books | Santa Rosa Beach, FL
Mary Alice Monroe-Beach House for Rent  (author appearance)
Mary Alice Monroe
| 06/27/2017, 07:00 pm | Eagle Eye Book Shop | Atlanta, GA
Edward Kelsey Moore, The Supremes Sing the Happy Heartache Blues  (author appearance)
Edward Kelsey Moore | 06/27/2017, 06:30 pm | FoxTale Book Shoppe | Woodstock, GA
Courtney and J.P. Sloan: Of Scions and Men and The Curse Mandate (Dark Choir #3), respectively  (author appearance)
Courtney Sloan | 06/27/2017, 06:00 pm | Garden District Book Shop | New Orleans, LA
Frank Lavin - HOME FRONT TO BATTLEFRONT: An Ohio Teenager in World War II  (author appearance)
Frank Lavin | 06/27/2017, 06:00 pm | Octavia Books | New Orleans, LA
Lucy Buffett with GUMBO LOVE  (author appearance)
Lucy Buffett | 06/27/2017, 05:00 pm | Square Books | Oxford, MS
Kathryn Smith: A Reading and Signing  (author appearance)
Kathryn Smith | 06/27/2017, 12:00 pm | Main Street Books | Davidson, NC
Margaret Maron - Take Out  (author appearance)
Margaret Maron
| 06/27/2017, 07:00 pm | Quail Ridge Books & Music | Raleigh, NC
John Grisham, Camino Island, Book Signing & Talk  (author appearance)
John Grisham | 06/27/2017, 01:00 pm | Scuppernong Books | Greensboro, NC
Susan M. Boyer  (author appearance)
Susan M. Boyer
| 06/27/2017, 05:30 pm | Fiction Addiction | Greenville, SC
Marlanda Dekine aka Sapient Soul book reading and signing  (author appearance)
Marlanda Dekine | 06/27/2017, 07:00 pm | Hub City Bookshop | Spartanburg, SC
Author event with Jennifer Close author of The Hopefuls  (author appearance)
Jennifer Close | 06/27/2017, 06:30 pm | Parnassus Books | Nashville, TN
Double Book Birthday Party with Rick Campbell and R.S. Belcher!!!  (author appearance)
Rick Campbell | 06/27/2017, 06:30 pm | Fountain Bookstore | Richmond, VA
Martín Llorens - Con tu permiso, quierete - Gables  (author appearance)
Martín Llorens | 06/28/2017, 08:00 pm | Books & Books Inc | Coral Gables, FL
John Hollan Signs Adventures of the Starfish Family  (author appearance)
John Hollan | 06/28/2017, 10:00 am | Sundog Books | Santa Rosa Beach, FL
Mary Alice Monroe, Beach House for Rent  (author appearance)
Mary Alice Monroe
| 06/28/2017, 04:00 pm | FoxTale Book Shoppe | Woodstock, GA
Amy Young with A NEW FRIEND FOR SPARKLE  (author appearance)
Amy Young | 06/28/2017, 10:00 am | Square Books | Oxford, MS
TEACH IN with PHAKYAB RINPOCHE presenting MEDITATION SAVED MY LIFE  (author appearance)
Phakyab Rinpoche | 06/28/2017, 06:00 pm | Malaprop's Bookstore/Cafe | Asheville, NC
"Gatekeeper," Kathryn Smith  (author appearance)
Kathryn Smith | 06/28/2017, 07:00 pm | Page 158 Books | Wake Forest, NC
Southern Author Event: Santo Grasso - Escape from the Bad Life  (author appearance)
Santo Grasso | 06/28/2017, 07:00 pm | Park Road Books | Charlotte, NC
Ann Kidd Taylor - The Shark Club with Sue Monk Kidd  (author appearance)
Ann Kidd Taylor | 06/28/2017, 07:00 pm | Quail Ridge Books & Music | Raleigh, NC
Daniel Wallace (of Big Fish Fame) comes to The Country Bookshop!  (author appearance)
Daniel Wallace | 06/28/2017, 05:00 pm | The Country Bookshop | Southern Pines, NC
Book Talk & Signing with Middle-Grade Author Lauren Allbright  (author appearance)
Lauren Allbright | 06/28/2017, 06:00 pm | Fiction Addiction | Greenville, SC
Sydia Reyes - Sydia Reyes / Escultora - Sculptor - Gables  (author appearance)
Sydia Reyes | 06/29/2017, 08:00 pm | Books & Books Inc | Coral Gables, FL
DL Havlin, Author of The Bait Man  (author appearance)
DL Havlin | 06/29/2017, 06:00 pm | Copperfish Books, LLC | Punta Gorda, FL
SJ SIndu - Marriage of a Thousand Lies  (author appearance)
SJ SIndu | 06/29/2017, 05:30 pm | Midtown Reader | Tallahassee, FL
SCOTT GOULD presents STRANGERS TO TEMPTATION in conversation with DAVID JOY  (author appearance)
Scott Gould | 06/29/2017, 07:00 pm | Malaprop's Bookstore/Cafe | Asheville, NC
Daniel Wallace, Extraordinary Adventures: A Novel  (author appearance)
Daniel Wallace | 06/29/2017, 07:00 pm | Regulator Bookshop | Durham, NC
Kathryn Smith, The Gatekeeper: Missy LeHand, FDR, and the Untold Story of the Partnership That Defined a Presidency  (author appearance)
Kathryn Smith | 06/29/2017, 07:00 pm | Scuppernong Books | Greensboro, NC
J.C. Sasser signs Gradle Bird  (author appearance)
J.C. Sasser
| 06/29/2017, 05:00 pm | Books on Broad | Camden, SC
Author event with Grant Ginder author of The People We Hate at the Wedding  (author appearance)
Grant Ginder | 06/29/2017, 06:30 pm | Parnassus Books | Nashville, TN
Mary Alice Monroe-Beach House for Rent  (author appearance)
Mary Alice Monroe
| 06/29/2017, 06:00 pm | Union Avenue Books | Knoxville, TN
Authors Round the South
www.authorsroundthesouth.com
Lady Banks is sponsored by the Southern Independent Booksellers Alliance, in support of independent bookstores in the South | SIBA | 3806 Yale Dr. | Columbia, SC 28409
You are receiving this email at @@email@@. If you wish to stop receiving email from us, you can simply remove yourself by replying with "unsubscribe" in the subject or by visiting: @@unsubscribe_url@@
---