Details

Published: 11 June 2017

11 June 2017
{On being haunted.}
In which her ladyship, the editor, brings out her summer cookbooks, Ms. Gail Godwin considers what makes an effect ghost story, Ms. Kristy Woodson Harvey pays tribute to her father, the terrible speller, and Mr. John T. Edge invites us to get drunk.
June 11, 2017
Dearest Readers
Summer has arrived in her ladyship's garden. That means fewer trips to the supermarket, but also days when her ladyship, the editor, has more beans, peppers and tomatoes than she knows what to do with. (Although not quite enough to put up just yet).
So stacked on her counter are what her ladyship thinks of as her "summer" cookbooks -- her go-to books for dealing with a surfeit of pole beans, tomatoes, cucumbers, peppers, squash, and melon. And sometimes corn, if her ladyship has decided to devote one of the beds to Silver Queen that year.
The summer cookbooks are not particularly vegetarian, but my oh my they have some wonderful ideas for most of the vegetables her ladyship tends to have on hand. Cuban Black Beans from Sandra Gutierrez, Stewed Tomatoes from Vivian Howard. Three Bean Salad from Lee Bailey. And Andrea Reusing's Grilled zucchini with mint, chile oil and toasted pine nuts, which happens to be what her ladyship is having for lunch today: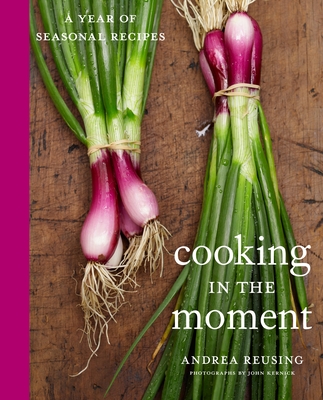 Grilled zucchini with mint, chile oil and toasted pine nuts
serves 4
4 medium zucchini, sliced lengthwise 1/4 inch thick
3 Tablespoons extra virgin olive oil
Kosher Salt
Chile oil
1/4 cup pine nuts, lightly toasted
1/3 cup fresh mint leaves, torn into thin strips
2 heaping tablespoons shaved aged hard cheese, such as Vella Dry Jack or Parmesan
Freshly ground black pepper
Prepare a charcoal grill
Brush each side of the zucchini slices with oil and season generously with salt. When the grill is very hot, but the flame has died down and the coals are completely covered with ash, frill the zucchini on both sides until golden brown and just cooked through but still firm, 4 to 6 minutes. Arrange the zucchini slices on a serving platter and drizzle with chile oil. Sprinkle with pine nuts, mint, cheese and pepper.
Read Independently! And shop local.

her ladyship, the editor
Lady Banks' Pick of the Week
---
Noteworthy poetry and prose from her ladyship's bedside reading stack.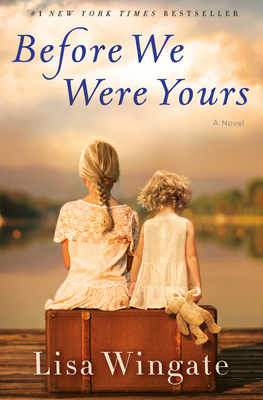 My story begins in 1939, on a sweltering August night, in a place I will never set eyes upon. The room takes life only in my imaginings. It is large most days when I conjure it. The walls are white and clean, the bed linens crisp as a fallen leaf. The private suite has the very finest of everything. Outside, the breeze is weary and the cicadas throb in the tall trees, their verdant hiding places just below the window frame. The screens sway inward as the attic fan rattles overhead, pulling at wet air that has no desire to be moved.
The scent of pine wafts in and the woman's screams press out as the nurses hold her fast to the bed. Sweat pools on her skin and rushes down her face and arms and legs. She'd be horrified if she were aware of it.
She is pretty. A gentle, fragile soul. Not the sort who would intentionally bring about the catastrophic unraveling that is only, this moment, beginning. In my multifold years of life, I have learned that most people get along as best they can. They don't intend to hurt anyone. It is merely a terrible by-product of surviving.
It isn't her fault, all that comes to pass after that one final, merciless push. She produces the very last thing she could possibly want. Silent flesh comes forth – a tiny fair-haired girl as pretty as a doll, yet blue and still.
--Lisa Wingate, Before We Were Yours, (Ballantine Books, 2017)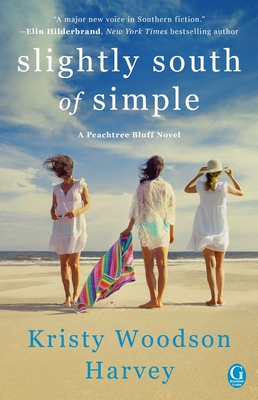 " My father is one of the smartest men I know—and one of the most horrifically awful spellers. "
A father's day tribute from Kristy Woodson Harvey
"The keynote event of the 12th annual festival will feature a trio of journalists discussing the state of the Fourth Estate in the era of social media and the 24-hour news cycle. "
Decatur Book Festival announces 2017 lineup
---
Recommended reading from Southern Indie Booksellers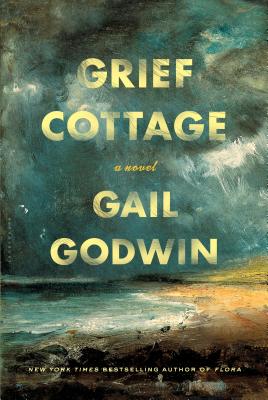 From Sarah: Gail Godwin takes on the voice of a bereaved 11 year old boy in this, a gentle ghost story with understated humor and appealingly unorthodox characters, set on a South Carolina barrier island. The precocious Marcus has recently lost his mother and has his hands full with his artist great aunt who relies on a steady diet of red wine to cope with her own ghosts. Godwin does a beautiful job of exploring the unlikely pairing, the natural elements of the coast, and Marcus's growing obsession with the run down "grief cottage" and the boy who disappeared there in a hurricane 50 years earlier.
From Belinda: The analytical Marcus, a fascinating boy with insights and poise that few adults possess, becomes convinced that he feels, and even sees, the boy who went missing from a crumbling beach house dubbed Grief Cottage. I will not soon forget Marcus; his struggle to define his sense of self and belonging leads to a crisis with profound effects to himself and those in his present, and past, life.
Grief Cottage by Gail Godwin ($27.00, Bloomsbury USA), recommended by Sarah and Belinda, Quail Ridge Books, Raleigh, NC.
A Spring 2017 Okra Pick!
I just devoured the young adult fantasy debut Roar by Cora Carmack. Those who loved Truthwitch, The Red Queen, and Graceling will have a favorite new author to obsess over. Even the cliffhanger ending (it is the first book in a YA trilogy after all) could not dim my delight in this discovery.
Roar by Cora Cormack ($17.99, Tor Teen), recommended by Jill at Fiction Addiction, Greenville, SC.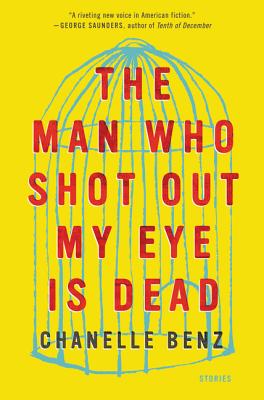 Chanelle Benz is a shapeshifter, a time traveller, an heir to Flannery O'Connor, a sculptor of language, and a writer to watch. Her debut collection of short stories is wildly imaginative and varied, with contemporary stories, a western, "Adela," a purported found tale from 1829 with scholarly footnotes, and another told by a bookseller and former monk in the sixteenth century. All, like "The Mourners," from which the title comes, are dark but still manage to zap the reader with little electrical jolts of surprise. There are no happy endings and none are truly innocent, but the stories are a sign that the future of American literature is bright.
The Man Who Shot Out My Eye Is Dead: Stories by Chanelle Benz ($24.99, Ecco Press), recommended by Lyn, Square Books, Oxford, MS.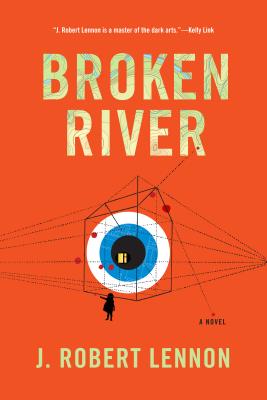 From the onset, it is clear that Broken River is a novel that will have you dreading what lies on the next page but leave you no choice other than to keep reading. A family of three, seeking a fresh start after the father's infidelity, has just moved from the city to a house in upstate New York that's been left dormant for years after its previous tenants were murdered in an unsolved crime. At the expense of their own familial bonds, each member of the family finds their own way of coping with the change in scenery, and both mother and daughter find themselves drawn to the unsolved crime that took the lives of the home's previous occupants. Meanwhile, other individuals who may be linked to the murders are doing some sleuthing of their own. Lennon's characters are among the most believable and terrifying that I've encountered, and an always tangible and at times bordering-on-the-supernatural sense of foreboding casts its shadow over the character's choices and pushes them towards their inevitable convergence.
Broken River by J. Robert Lennon ($16.00, Graywolf Press), recommended by Lane, Flyleaf Books, Chapel Hill, NC.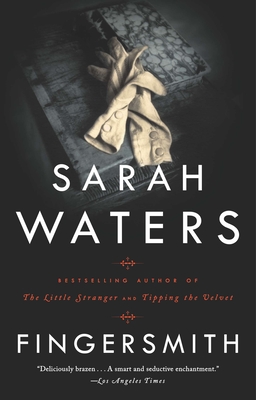 Forget Gone Girl and The Girl on the Train. Move over Big Little Lies and The Woman in Cabin 10. Because Fingersmith has one of the best jaw dropping, plot twisting, Oh-My-God-Did-That-Just-Happen moments that I've ever read.
Fingersmith by Sarah Waters ($17.99, Riverhead Books), recommended by Katie, Fountain Bookstore, Richmond, VA.
More bookseller recommendations
top | share this
---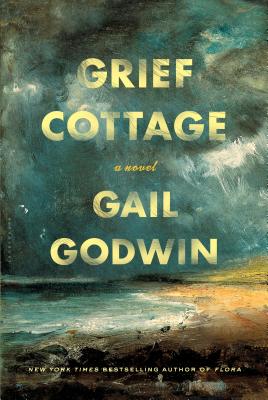 " When I was on the edge of sleep, I found I could rise from the bed and float down the stairs and through the house, encountering figures who also lived there. "
Gail Godwin on what makes a ghost story effective
---
The List: "Books we love so much, we're reading them in our off time." -- from Parnassus Books, Nashville, TN.
What do booksellers do on their time off? They read books!
---
"Dunn bucks documentary convention and uses the film to weave together Berry's own words with stunning cinematography and, per the film's official synopsis, "the testimonies of his family and neighbors, all of whom are being deeply affected by the industrial and economic changes to their agrarian way of life. "
Look & See: A Documentary Portrait of Wendell Berry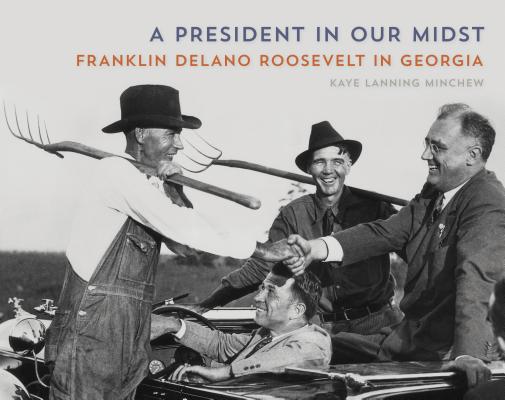 "Georgia helped restore Roosevelt's sense of well-being after he contracted polio "
Kaye Lanning Minchew named Georgia Writer of the Year for History
"I like bottles where I can see the thumb-print on them."
---
Two families, generations apart, are forever changed by a heartbreaking injustice in this poignant novel, inspired by a true story, for readers of Orphan Train and The Nightingale.
Memphis, 1939. Twelve-year-old Rill Foss and her four younger siblings live a magical life aboard their family's Mississippi River shantyboat. But when their father must rush their mother to the hospital one stormy night, Rill is left in charge--until strangers arrive in force. Wrenched from all that is familiar and thrown into a Tennessee Children's Home Society orphanage, the Foss children are assured that they will soon be returned to their parents--but they quickly realize that the truth is much darker. At the mercy of the facility's cruel director, Rill fights to keep her sisters and brother together--in a world of danger and uncertainty.
Aiken, South Carolina, present day. Born into wealth and privilege, Avery Stafford seems to have it all: a successful career as a federal prosecutor, a handsome fiancé, and a lavish wedding on the horizon. But when Avery returns home to help her father weather a health crisis, a chance encounter leaves her with uncomfortable questions--and compels her to take a journey through her family's long-hidden history, on a path that will ultimately lead either to devastation…or redemption.
Based on one of America's most notorious real-life scandals--in which Georgia Tann, director of a Memphis-based adoption organization, kidnapped and sold poor children to wealthy families all over the country--Wingate's riveting, wrenching, and ultimately uplifting tale reminds us how, even though the paths we take can lead to many places, the heart never forgets where we belong.
Before We Were Yours by Lisa Wingate | Ballantine Books | 9780425284681 | $26
---
For the week ending June 11. Books on the Southern Indie Bestseller List that are southern in nature or have been recently recommended by southern indie booksellers.


- The Pat Conroy Southern Book Prize |
- A SIBA Okra Pick 
See the full list here
Printable versions: Hardcover | Paperback | Children.
HARDCOVER
FICTION

1. Camino Island
John Grisham, Doubleday, $28.95, 9780385543026
2. Into the Water
Paula Hawkins, Riverhead, $28, 9780735211209
3. Magpie Murders
Anthony Horowitz, Harper, $27.99, 9780062645227
4. A Gentleman in Moscow
Amor Towles, Viking, $27, 9780670026197
5. Dragon Teeth
Michael Crichton, Harper, $28.99, 9780062473356

HARDCOVER
NONFICTION

1. Theft by Finding: Diaries (1977-2002)
David Sedaris, Little Brown, $28, 9780316154727
2. Astrophysics for People in a Hurry
Neil deGrasse Tyson, Norton, $18.95, 9780393609394
3. Al Franken, Giant of the Senate
Al Franken, Twelve, $28, 9781455540419
4. Hillbilly Elegy
J.D. Vance, Harper, $27.99, 9780062300546
5. Make Your Bed
William H. McRaven, Grand Central, $18, 9781455570249

Also of note:

11. The Potlikker Papers: A Food History of the Modern South
John T. Edge, Penguin Press, $28, 9781594206559
4. Commonwealth
Ann Patchett, Harper Perennial, $16.99, 9780062491831
Click on a book to purchase from a great indie bookstore! See the full Southern Indie Bestseller list and the books that are Special to the Southern List here.
---
Events at Southern Indie Bookstores
See the full calendar | Find a Southern Indie Bookstore near you
James Stavidris - Sea Power: The History and Geopolitics of the World's Oceans - Gables  (author appearance)
James Stavidris | 06/16/2017, 07:00 pm | Books & Books Inc | Coral Gables, FL
Selena Chambers - Calls for Submission  (author appearance)
Selena Chambers | 06/16/2017, 05:30 pm | Midtown Reader | Tallahassee, FL
Tom Baker Signs One Dog's Faith  (author appearance)
Tom Baker | 06/16/2017, 10:00 am | Sundog Books | Santa Rosa Beach, FL
Laurel Snyder: ORPHAN ISLAND  (author appearance)
Laurel Snyder
| 06/16/2017, 07:30 pm | Avid Bookshop | Athens, GA
Barbara Phillips & John Maxey with Voices of Civil Rights Lawyers  (author appearance)
Barbara Phillips | 06/16/2017, 05:00 pm | Square Books | Oxford, MS
Carolyn Brown - The Artist's Sketch: A Biography of Painter Kate Freeman Clark  (author appearance)
Carolyn Brown | 06/16/2017, 06:00 pm | Turnrow Books | Greenwood, MS
DAN PIERCE presents HAZEL CREEK: THE LIFE AND DEATH OF AN ICONIC MOUNTAIN COMMUNITY  (author appearance)
Dan Pierce | 06/16/2017, 07:00 pm | Malaprop's Bookstore/Cafe | Asheville, NC
Gail Godwin  (author appearance)
Gail Godwin | 06/16/2017, 11:00 am | Litchfield Books | Pawleys Island, SC
Author event with Elin Hilderbrand author of The Identicals  (author appearance)
Elin Hilderbrand | 06/16/2017, 06:30 pm | Parnassus Books | Nashville, TN
Julie Piatt - This Cheese is Nuts! - Gables  (author appearance)
Julie Piatt | 06/17/2017, 01:00 pm | Books & Books Inc | Coral Gables, FL
Alejandro Chabán - Dime qué comes y te diré qué sientes - Think Skinny, Feel Fit - Gables  (author appearance)
Alejandro Chabán | 06/17/2017, 07:00 pm | Books & Books Inc | Coral Gables, FL
Your Killin' Heart Signing  (author appearance)
Peggy O'Neal Peden | 06/17/2017, 10:00 am | Sundog Books | Santa Rosa Beach, FL
Local Author Susan Abel: THROUGH THE MIST  (author appearance)
Susan Abel | 06/17/2017, 06:30 pm | Avid Bookshop | Athens, GA
Stories for Free Children: Story Hour with Denene Millner!  (author appearance)
Denene Millner | 06/17/2017, 10:30 am | Charis Books & More | Atlanta, GA
Paige L. Christie - Draigon Weather  (author appearance)
Paige L. Christie | 06/17/2017, 03:00 pm | Blue Ridge Books & News | Waynesville, NC
Michael Havelin to Read from His Mystery Novels  (author appearance)
Michael Havelin | 06/17/2017, 03:00 pm | City Lights Bookstore | Sylva, NC
Sarah Dessen discusses her new YA novel Once and for All  (author appearance)
Sarah Dessen | 06/17/2017, 04:00 pm | Flyleaf Books | Chapel Hill, NC
(SIGNING ONLY!) SUMMER RAYNE OAKES signs SUGARDETOXME  (author appearance)
Summer Rayne Oakes | 06/17/2017, 02:00 pm | Malaprop's Bookstore/Cafe | Asheville, NC
Margaret Dardess – Brutal Silence   (author appearance)
Margaret Dardess | 06/17/2017, 02:00 pm | McIntyre's Fine Books | Pittsboro, NC
Local Author Event: AnnaLisa Grant - Oxblood (Victoria Asher Novel)  (author appearance)
AnnaLisa Grant | 06/17/2017, 11:00 am | Park Road Books | Charlotte, NC
James Dodson - The Range Bucket List (Rescheduled)  (author appearance)
James Dodson | 06/17/2017, 03:00 pm | Quail Ridge Books & Music | Raleigh, NC
MELISSA ROONEY  (author appearance)
Melissa Rooney | 06/17/2017, 11:00 am | Regulator Bookshop | Durham, NC
Author event with Raye Springfield author of The Legacy of Tamar  (author appearance)
Raye Springfield | 06/17/2017, 02:00 pm | Parnassus Books | Nashville, TN
YA author event with Victoria Schwab, Madeleine Roux and Joelle Charbonneau  (author appearance)
Victoria Schwab | 06/17/2017, 04:30 pm | Parnassus Books | Nashville, TN
Adriana Trigiani, Kiss Carlo  (author appearance)
Adriana Trigiani | 06/18/2017, 06:30 pm | FoxTale Book Shoppe | Woodstock, GA
Kathleen Flynn - The Jane Austen Project  (author appearance)
Kathleen Flynn | 06/18/2017, 02:00 pm | Quail Ridge Books & Music | Raleigh, NC
Karen Robards- Ultimatum  (author appearance)
Karen Robards | 06/19/2017, 07:00 pm | Eagle Eye Book Shop | Atlanta, GA
JOE ELLIS Murder on the Ocracoke   (author appearance)
Joe Ellis | 06/19/2017, 11:00 am | Island Bookstore - Duck | Duck, NC
Carolyn Parkhurst - Harmony  (author appearance)
Carolyn Parkhurst | 06/19/2017, 07:00 pm | Quail Ridge Books & Music | Raleigh, NC
Richard Russo, Trajectory: Stories  (author appearance)
Richard Russo | 06/19/2017, 07:00 pm | Regulator Bookshop | Durham, NC
Reading and Signing with Bren McClain and Jana Sasser  (author appearance)
Bren McClain | 06/19/2017, 07:00 pm | Hub City Bookshop | Spartanburg, SC
Mary V. Dearborn - Ernest Hemingway: A Biography - Gables  (author appearance)
Mary V. Dearborn | 06/20/2017, 08:00 pm | Books & Books Inc | Coral Gables, FL
Celeste Fletcher McHale  (author appearance)
Celeste Fletcher McHale | 06/20/2017, 06:30 pm | Bookmiser | Roswell, GA
Tom McDermott: Live Music and Books! - Five Lines No Waiting: Limericks & Sketches  (author appearance)
Tom McDermott | 06/20/2017, 06:00 pm | Garden District Book Shop | New Orleans, LA
Yuri Herrera - KINGDOM CONS  (author appearance)
Yuri Herrera | 06/20/2017, 06:00 pm | Octavia Books | New Orleans, LA
John Grisham  (author appearance)
John Grisham | 06/20/2017, 05:00 pm | Square Books | Oxford, MS
JENNY ALLEN presents WOULD EVERYBODY PLEASE STOP: REFLECTIONS ON LIFE & OTHER BAD IDEAS  (author appearance)
Jenny Allen | 06/20/2017, 07:00 pm | Malaprop's Bookstore/Cafe | Asheville, NC
Beautiful Disasters: A Family's Journey Through Teen Depression  (author appearance)
Carolyn Zahnow | 06/20/2017, 06:30 pm | Page 158 Books | Wake Forest, NC
Cate Lineberry - Be Free or Die: The Amazing Story of Robert Smalls  (author appearance)
Cate Lineberry | 06/20/2017, 04:00 pm | Quail Ridge Books & Music | Raleigh, NC
John Duberstein, Tita Ramirez, & Drew Perry in support of Nina Riggs' The Bright Hour: A Memoir of Living and Dying  (author appearance)
Nina Riggs | 06/20/2017, 07:00 pm | Scuppernong Books | Greensboro, NC
Author event with Karen Robards author of The Ultimatum  (author appearance)
Karen Robards | 06/20/2017, 06:30 pm | Parnassus Books | Nashville, TN
Mary E. Adkins - Making Modern Florida - Gables  (author appearance)
Mary E. Adkins | 06/21/2017, 08:00 pm | Books & Books Inc | Coral Gables, FL
The Indie Experience at Murder on the Beach: Discover New Voices Panel  (author appearance)
Carol White | 06/21/2017, 07:00 pm | Murder on the Beach Mystery Bookstore | Delray Beach, FL
Ann Kidd Taylor presents The Shark Club - A Novel  (author appearance)
Ann Kidd Taylor | 06/21/2017, 06:00 pm | Vero Beach Book Center | Vero Beach, FL
Roxane Gay: Hunger: A Memoir of (My) Body  (author appearance)
Roxane Gay | 06/21/2017, 07:00 pm | Avid Bookshop | Athens, GA
Michael Thompson - The Actress  (author appearance)
Michael Thompson | 06/21/2017, 06:30 pm | Turnrow Books | Greenwood, MS
STEVE KATZ presents BLOOD, SWEAT, & MY ROCK'N'ROLL YEARS: IS STEVE KATZ A ROCK STAR?  (author appearance)
Steve Katz | 06/21/2017, 07:00 pm | Malaprop's Bookstore/Cafe | Asheville, NC
Randy Johnson - Hiking the Blue Ridge Parkway  (author appearance)
Randy Johnson | 06/21/2017, 07:00 pm | Quail Ridge Books & Music | Raleigh, NC
Lisa Gessner: Fruit of the Spirit  (author appearance)
Lisa Gessner | 06/21/2017, 02:00 pm | The Country Bookshop | Southern Pines, NC
Meet the Author: Carolyn Parkhurst  (author appearance)
Carolyn Parkhurst | 06/21/2017, 06:30 pm | Hooray For Books | Alexandria, VA
Shirley Alarie - Hope in the Hood - Gables  (author appearance)
Shirley Alarie | 06/22/2017, 07:00 pm | Books & Books Inc | Coral Gables, FL
Roxane Gay Reads From Hunger at Agnes Scott College  (author appearance)
Roxane Gay | 06/22/2017, 07:30 pm | Charis Books & More | Atlanta, GA
Ken Wooten with ON BEING AFRAID OF THE DARK  (author appearance)
Ken Wooten | 06/22/2017, 05:00 pm | Square Books | Oxford, MS
Reading and Signing: Rose Senehi  (author appearance)
Rose Senehi
| 06/22/2017, 07:00 pm | Main Street Books | Davidson, NC
Local Author Event: James Thomas Lynde - One Lost Boy's Adventure  (author appearance)
James Thomas Lynde | 06/22/2017, 07:00 pm | Park Road Books | Charlotte, NC
Christina Kelly, Good Karma  (author appearance)
Christina Kelly | 06/22/2017, 07:00 pm | Regulator Bookshop | Durham, NC
Jim Dodson, The Range Bucket List, Launch Party  (author appearance)
Jim Dodson | 06/22/2017, 06:00 pm | Scuppernong Books | Greensboro, NC
Reading and Signing with Ali Noorani  (author appearance)
Ali Noorani | 06/22/2017, 07:00 pm | Hub City Bookshop | Spartanburg, SC
Author event with John Grisham to benefit Humanities Tennessee  (author appearance)
John Grisham | 06/22/2017, 02:00 pm | Parnassus Books | Nashville, TN
Authors Round the South
www.authorsroundthesouth.com
Lady Banks is sponsored by the Southern Independent Booksellers Alliance, in support of independent bookstores in the South | SIBA | 3806 Yale Dr. | Columbia, SC 28409
You are receiving this email at @@email@@. If you wish to stop receiving email from us, you can simply remove yourself by replying with "unsubscribe" in the subject or by visiting: @@unsubscribe_url@@
---