Details

Published: 04 June 2017

04 June 2017
{The messages sent to us by the ocean.}
In which Ms. Gail Godwin tells how she came to write about a boy, Mr. Mark Powell suggests that it is not a time for navel-gazing, the booksellers at Avid Bookshop write in praise of the dusk, and her ladyship, the editor, mourns the loss of a great poet and friend.
June 4, 2017
Dearest Readers
This was a sad week for her ladyship, the editor, so very sad. Her home state of North Carolina lost one of its most beautiful literary voices when Kathryn Stripling Byer passed away on Monday after a battle with cancer. 
Kay Byer is well known among Southerners for her poetry, and for her advocacy and activism on behalf of the arts. She was our Poet Laureate between 2005-2009, and during that time one of her great missions was to encourage young people to write -- writers grades "K through Infinity!" is how she would put it. Her books have been frequently on Southern bookstore lists -- "Catching Light" was a SIBA Book Award Winner, "Descent" a finalist.  And she was also a thorn in the sides and pain in the tookus of state politicians who wanted to reduce funding for public education and the arts. Kay was fearless like that.
But her ladyship has a more personal memory of Kay's instinctive generosity. It came about almost a decade ago when, in the course of a conversation about some wholly unrelated thing, her ladyship happened to mention that she had begun to write poetry. "Send me something," Kay responded, immediately. A kind offer that her ladyship did not take seriously. But several weeks later, out of the blue, she asked again -- "Send me something, I'd love to see it."
So, her ladyship did. A short little poem about being stuck at an intersection where the traffic light had gone out. Kay not only wrote back advice and encouragement, she took it upon herself to send a revised version to a newspaper to be published as part of a "Poetry Month" feature.  Her ladyship has been writing poetry ever since.
But what you must understand about Kay is that this is not an unusual story. She was always like this -- genuinely thrilled to encourage people's creativity and love of the written word. One of those people who brought out the best in those around her.
So when her ladyship says that North Carolina has lost one of its most beautiful voices, she is being quite literal. When the news came across that Kay had died, her ladyship thought that even the wind stopped blowing for a moment from grief.
Pearls
Lost in the summer dark
the house waits as if
for my mother to come out
and sit on the porch, 1940 again
with the war far away,
just like everything
else in the world beyond
her girlhood place
where the back roads
keep on going nowhere,
the lightning bugs kindling
the same feeble lights
as those she tried her best
to imagine were cities
that shimmered way off in the piney
woods, crickets beginning
to strike up a sort
of beguine, like an orchestra
playing at that very moment
in the Waldorf Astoria.
So let them begin.
Let my mother
sit down on the porch steps,
the radio's cord
reaching only as far
as the threshold,
and listen through static
to Glenn Miller swinging
his wand to the music of pearls
on an endless gold string.
--Kathryn Stripling Byer, Catching Light (Louisiana State University Press, 1998) 0807127701
Read Independently! And shop local.

her ladyship, the editor
---
In memory of Kathryn Stripling Byer, from City Lights Books, Sylva, NC
One of the great rewards of being a WNC bookseller over the years has been the frequent opportunity to hear [Kay] read her own work as well as pieces by other poets. Kay always championed and responded to other writers working in disparate forms, demonstrating a deep empathy in her elegant yet conversational style of presentation. Kay connected us with so many other talented poets and must be credited with bringing about our Coffee with the Poet series which City Lights co-sponsors with the NetWest chapter of the NC Writers' Network. As a poetry mentor, she didn't limit herself to "grownups", delighting in the encouragement of kids writing verse. Her 2002 collection, Catching Light, started as a response to a photography exhibit in City Lights' former gallery and now lends its name to our new sister bookshop in Cullowhee. 
One of the ways we plan to honor Kay is by resuming her annual Greening Up the Mountains Youth Poetry Contest in 2018. We welcome suggestions from the community for other ways with which we can remember this great woman and her wonderful legacy of art and activism. 
--Chris Wilcox
Lady Banks' Pick of the Week
---
Noteworthy poetry and prose from her ladyship's bedside reading stack.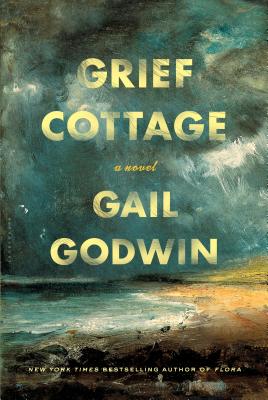 Aunt Charlotte was my mother's aunt, which made her my great-aunt. I had only heard tales about her before I went to live with her. Even the tales weren't much. She had run away from home early, married several times, and then gone to live by herself on an island. At some point she had taken up painting and had become a successful local artist. She wasn't a letter writer but whenever Mom wrote to her she sent back a postcard with one of her paintings. I was always mentioned by name. Mom stuck the postcards up on the refrigerator, paintings of storm clouds over waves, orangey light on wet surf, a gloomy ruin of an old beach cottage. The paintings had names: Storm Approaching, Sunset Calm, Abandoned Cottage. My late grandmother had referred to her as "Crazy Charlotte," or "my Bohemian baby sister." She painted under the name of Charlotte  Lee. "It could have been the name of one of her husbands," Mom said.
"Or maybe she chose it for herself."
--Gail Godwin, Grief Cottage, (Bloomsbury, 2017)
Meet the author!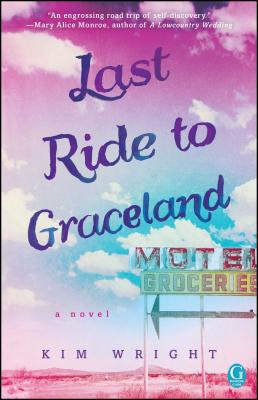 "I've wondered if the uniquely Southern voice is in danger of dying out, with so many people moving in and out of the region. What does "southern" really mean today?  Then I read certain books and remember it's that strong storytelling style, born out of an  oral tradition, a tale which might be either funny or sad, raucous or subtle, but which always ends on a note of redemptive lift."
Kim Wright wins 2016 William Morris Award for Southern Fiction
"There's no substitute for real books and tangible knowledge."
The Bookstore in the Grove is closing
---
Recommended reading from Southern Indie Booksellers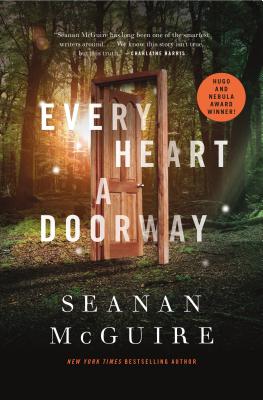 Another one that you won't necessarily find in the YA section. This quick, superbly-written fantasy is perfect for anyone who's ever felt like they don't quite belong.
Every Heart a Doorway by Seanan McGuire ($17.99, Tor), recommended by the Avid Bookshop, Athens, GA.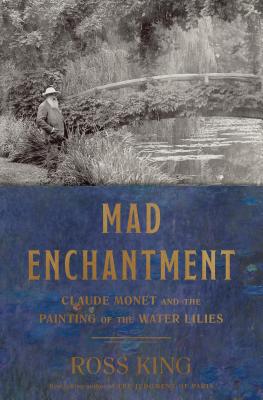 Ross King, author of the very wonderful Brunelleschi's Dome, takes on Monet, and the fascinating story behind the creation, in the last decade of his life, of the enormous water lily paintings that reside in the Orangerie in Paris. King brings Monet to life in his old age, living quietly in his paradise at Giverny. Given to bouts of discouragement and rage (he slashed or burned many canvases), his vision obscured by cataracts, Monet worked obsessively until his death at 86. King focuses on life in the French countryside during WWI and on Monet's relationship with his closest friend, Georges Clemenceau, war hero and Prime Minister of France, who kept Monet buoyed up with frequent lunches, drinking, smoking, and amusing correspondence. Clemenceau was instrumental in Monet's donation of the water lily panels to the people of France, although their friendship nearly ended when year after year Monet would not, or could not, let go of the paintings. Highly recommended for art and WWI buffs.
Mad Enchantment: Claude Monet and the Painting of the Water Lilies by Ross King ($30.00, Bloomsbury USA), recommended by Lisa, Square Books, Oxford, MS.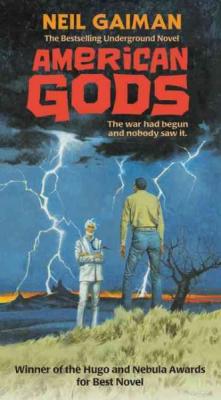 American Gods is an entertaining story that hooks readers from the beginning and does not let go of them until the tale is done. It is the 'Twilight of the Gods' as a new order rises to challenge the old. America is the battleground and the future of the world hangs in the balance. The enigmatic Mr. Wednesday seeks to control the flow of events, and he has hired a most unique individual, Shadow, to assist him. For anyone who has ever wondered whatever became of the old gods of myths and legends, the answer is as deceptively simple as it is complicated: They came to America.
American Gods by Neil Gaiman ($19.99, William Morrow), recommended by Bud, Quail Ridge Books, Raleigh, NC.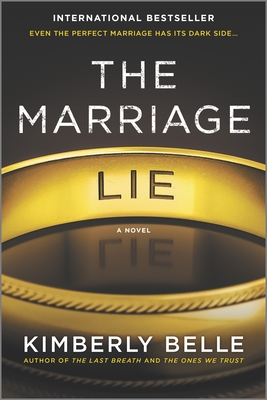 Could it happen to you? The divergence between what Iris thinks she knows about her partner of more than seven years and what she learns about him through digging into his past, after an unforeseen event, tugs emotionally and rationally. Throughout the story, Iris finds many reasons to question every decision she is faced with. Hold on, this one has plenty of twists right up to the last page.
The Marriage Lie by Kimberly Belle ($15.99, Mira Books), recommended by Page 158 Books, Wake Forest, NC.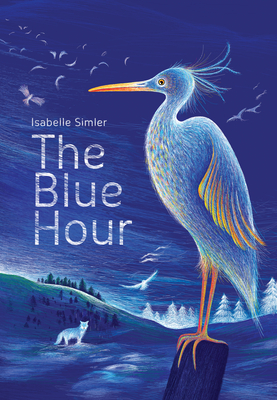 This gorgeous ode to twilight will encourage readers to slow down and savor all things vespertine.
The Blue Hour by Isabelle Simler ($19.00, Eerdmans Books for Young Readers), recommended by Avid Bookshop, Athens, GA.
More bookseller recommendations
top | share this
---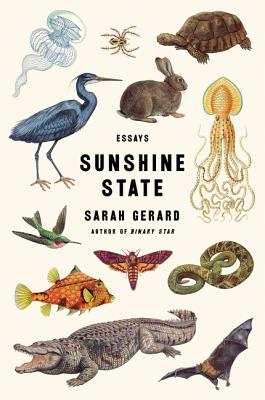 "Gerard also portrays the environmental frailty of Florida as well, linking it to the same ambition that drives those climbing their way up the Amway ladder."
Sunshine State goes beyond the Florida stereotypes
"these debut novels couldn't be more different, but they each tell the story of a first-generation Chinese-American whose life turns in directions I never saw coming."
Writers who own bookstores recommend books: Ann Patchett
---
The List: New Summer Paperbacks recommended by Square Books, Oxford, MS.
---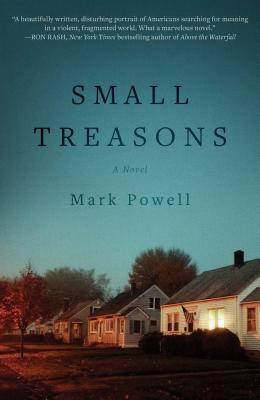 "it doesn't seem like a good time to be navel-gazing"
Mark Powell's Small Treasons asks big questions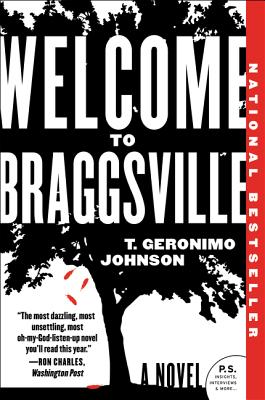 "many of the book's themes seem straight from last year's election season."
Welcome to Braggsville adapted to the stage
"Gail Godwin takes on the voice of a bereaved 11 year old boy in this, a gentle ghost story with understated humor and appealingly unorthodox characters, set on a South Carolina barrier island. The precocious Marcus has recently lost his mother and has his hands full with his artist great aunt who relies on a steady diet of red wine to cope with her own ghosts. Godwin does a beautiful job of exploring the unlikely pairing, the natural elements of the coast, and Marcus's growing obsession with the run down "grief cottage" and the boy who disappeared there in a hurricane 50 years earlier." -- Sarah, Quail Ridge Books
The haunting tale of a desolate cottage, and the hair-thin junction between this life and the next, from bestselling National Book Award finalist Gail Godwin.
After his mother's death, eleven-year-old Marcus is sent to live on a small South Carolina island with his great aunt, a reclusive painter with a haunted past. Aunt Charlotte, otherwise a woman of few words, points out a ruined cottage, telling Marcus she had visited it regularly after she'd moved there thirty years ago because it matched the ruin of her own life. Eventually she was inspired to take up painting so she could capture its utter desolation.
The islanders call it "Grief Cottage," because a boy and his parents disappeared from it during a hurricane fifty years before. Their bodies were never found and the cottage has stood empty ever since. During his lonely hours while Aunt Charlotte is in her studio painting and keeping her demons at bay, Marcus visits the cottage daily, building up his courage by coming ever closer, even after the ghost of the boy who died seems to reveal himself. Full of curiosity and open to the unfamiliar and uncanny given the recent upending of his life, he courts the ghost boy, never certain whether the ghost is friendly or follows some sinister agenda.
Grief Cottage is the best sort of ghost story, but it is far more than that--an investigation of grief, remorse, and the memories that haunt us. The power and beauty of this artful novel wash over the reader like the waves on a South Carolina beach.
"The analytical Marcus, a fascinating boy with insights and poise that few adults possess, becomes convinced that he feels, and even sees, the boy who went missing from a crumbling beach house dubbed Grief Cottage. I will not soon forget Marcus; his struggle to define his sense of self and belonging leads to a crisis with profound effects to himself and those in his present, and past, life." -- Belinda, Quail Ridge Books
Grief Cottage by Gail Godwin | Bloomsbury US | 9781632867049 | $27
---
What Made Me Write About a Boy
By Gail Godwin, author of Grief Cottage: A Novel
The boy, the idea of the boy, had been with me a long time, but for years he was just "the boy." It wasn't until the early summer of 2014, the week of my seventy-seventh birthday, that I heard him thinking inside my mind.
I was on the Isle of Palms in South Carolina. It was early morning at the beach. Between five and eight were "the hours of the dog," when dogs were allowed to run without leashes. Two sleek young Greyhounds chased each other, skimming the earth; other dogs were diving into the waves for a ball or simply from elation, little dogs were barking at big dogs, then capering around their owners' legs. The last time I had walked beside the ocean had been on Pawleys Island with Robert Starer. Because we were together, I hadn't been paying close attention to the things going on around me. Now, on another South Carolina island, I was all too aware that Robert was no longer beside me and I felt like a ghost walking alone on the beach.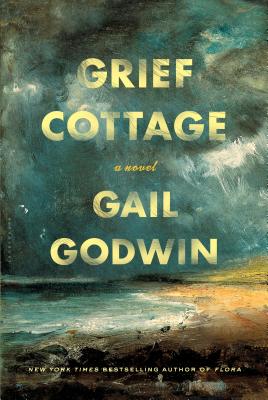 As I walked alone and observed more than ever, I suddenly heard the boy's thoughts: "There were new ocean things for me to discover every day, everything seemed to be sending me some kind of message. Some of the messages made me feel good, others not so good." The boy has lost his mother and been sent to live on a small South Carolina island with his great-aunt, a reclusive painter with a haunted past. He is eleven. (Writing Flora, I discovered how much I liked writing about pre-adolescent children. It is a transitional stage when you are discovering your powers but are not yet adept at foreseeing the consequences of your acts. You sense that you are turning into something else, but you don't know what that 'else' is going to be.
A newcomer to the ocean, Marcus observes how the patterns in the surf re-draw themselves with each outgoing wash "and would continue to do so after I was dead." Obviously this boy had death on his mind. Well, fine, so did I.
He will keep walking to the north end of the island and discover the ruined beach cottage his aunt has told him about. ("It matched the ruin of my own life.") Here he will become aware of the ghost of a boy missing since a hurricane fifty years before. Full of curiosity and open to the unfamiliar and uncanny, he courts the ghost boy, never certain whether the ghost is friendly or follows some sinister agenda. Marcus will never be sure, but this otherworldly confrontation will set a course for his life.
Marcus had a forerunner in my previous novel, Flora. Ten-year-old Helen and Flora, her guardian, tune in every week to a program about the uncanny on the radio. (It is 1945). The previous program Helen and Flora had listened to was a scary one I remembered from my childhood, about a little girl who turns into a manikin. But I had to make up another uncanny program for Helen and Flora to listen to the following week. I imagined a boy who had lost his mother and is sent to live with an aunt on an island. There is a ruined cottage and two adult ghosts, a father and a mother, waiting for their son to return. The boy in my radio program visits them every day while his aunt is painting. The program lasts only thirty minutes, including the commercials, so I had to move quickly through my story and find a conclusion that would be acceptable to sponsors in 1945. The boy doesn't know the couple were ghosts until after the cottage is demolished and he reports having seen them to an old fisherman. The old fisherman admits the boy's description jibes with his memory of the couple and their son who died in a fire in the 1890's. "But look here," the old fisherman cautions him, "there are some things beyond rational explaining. You say they were kind to you and got you through a bad time. Well, if I were you, I would be grateful for that but I would keep it to myself." (159, Flora)
During the rest of my time on the Isle of Palms, the boy kept company with me. You might say we co-existed. His name was Marcus. I saw the world through his eleven-year-old consciousness, and made notes of things that would catch his eye. A horseshoe crab that didn't make it. A white beach dumpster picking up yesterday's garbage. The big red signs around the roped-off hatching sites: "Loggerhead Turtle Nesting Area. Eggs, Hatchlings, Adults and Carcasses are protected by Federal and State Laws." The stately pelicans flying in formation towards a goal compared to the skittish gulls, shrieking and getting diverted. And, of course, the "hours of the dog."
I was sharing a beach house with my younger sister, her grown boys and their wives, and a twelve-month-old boy. I had known my nephews since they were born and was acquainted with their little ways and sayings and quirks. A writer, I don't recall who it was, told an interviewer, who had asked "how can you write about children when you don't have any?" that all you needed in order to write about them was "curiosity and love and memories of yourself as a child." Seeing the love and attention lavished on this year-old boy made me think more about the results of love's presence—and the consequences of its absence.
This wasn't to be the first time I wrote from a male viewpoint. The very first story I wrote at age nine was about Ollie McGonnigle, a henpecked husband. In an early novel, Glass People, I wrote about a district attorney at home alone trying on his wife's clothes—from inside his head. In my big family novel, A Southern Family, I wrote a long chapter from the point of view of the father with his racist upbringing and social inferiority, and I wrote part of another chapter from the point of view of an Austrian-born Jew in middle age having his first experience of the American South. In The Good Husband, a story of two couples, the viewpoints are divided four ways, two women and two men. One husband , an ex-seminarian, is tending to his dying wife; the other husband, a bellicose novelist married to his former editor, is suffering from writer's block. Father Melancholy's Daughter is an intimate portrait of an Episcopal priest beset by agonizing depressions, though his painful story is told through the daughter's voice.
But Marcus would be the first boy to narrate his own story through the entire novel: Marcus from the inside, with his losses, his grief, his curious mind. The story of his first summer on the island with his great aunt would take place in 2004 and the story would be told by the adult Marcus, in 2017.
Why had his great-aunt given up on people? What about the few individuals on the island who have touched her reclusive life: Lachicotte Hayes, the maverick outlier of an old patrician family who rebuilds vintage cars, Coral Upchurch, the ninety-five year old lady in the next cottage who, having nothing left to lose, begins "doing archeology on herself"? What were their stories, and how would Marcus engage with them?
One late June morning back home in Woodstock, I took a book and my beach notebook out to the terrace while two men inside installed a new microwave. The book was Philip Pullman's retellings of the Fairy Tales from the Brothers Grimm. In his introduction, remarking on how to open a tale, Pullman says: "All we need is the word 'Once…' and we're off."
While the microwave installers were busy at work in the kitchen, I put Pullman aside and wrote the opening sentence of Grief Cottage in my notebook:
Once there was a boy who lost his mother.
© Gail Godwin, author of Grief Cottage: A Novel 
About the Author:
Gail Godwin is a three-time National Book Award finalist and the bestselling author of more than a dozen critically acclaimed books, including Publishing, a memoir, and the novels Flora, Father Melancholy's Daughter, and Evensong. She has received a Guggenheim Fellowship, National Endowment for the Arts grants for both fiction and libretto writing, and the Award in Literature from the American Academy of Arts and Letters. She lives in Woodstock, New York. For more information, please visit http://www.gailgodwin.com
---
For the week ending June 4. Books on the Southern Indie Bestseller List that are southern in nature or have been recently recommended by southern indie booksellers.


- The Pat Conroy Southern Book Prize |
- A SIBA Okra Pick 
See the full list here
Printable versions: Hardcover | Paperback | Children.
HARDCOVER
FICTION

1. Into the Water
Paula Hawkins, Riverhead, $28, 9780735211209
2. A Gentleman in Moscow
Amor Towles, Viking, $27, 9780670026197
3. No Middle Name
Lee Child, Delacorte Press, $27, 9780399593574
4. Testimony
Scott Turow, Grand Central, $28, 9781455553549
5. Men Without Women
Haruki Murakami, Knopf, $25.95, 9780451494627

HARDCOVER
NONFICTION

1. Theft by Finding: Diaries (1977-2002)
David Sedaris, Little Brown, $28, 9780316154727
2. Al Franken, Giant of the Senate
Al Franken, Twelve, $28, 9781455540419
3. Astrophysics for People in a Hurry
Neil deGrasse Tyson, Norton, $18.95, 9780393609394
4. Hillbilly Elegy
J.D. Vance, Harper, $27.99, 9780062300546
5. Option B
Sheryl Sandberg, Adam Grant, Knopf, $25.95, 9781524732684

Also of note:

10. The Potlikker Papers: A Food History of the Modern South
John T. Edge, Penguin Press, $28, 9781594206559
12. Dimestore: A Writer's Life
Lee Smith, Algonquin, $15.95, 9781616206468
Click on a book to purchase from a great indie bookstore! See the full Southern Indie Bestseller list and the books that are Special to the Southern List here.
---
Events at Southern Indie Bookstores
See the full calendar | Find a Southern Indie Bookstore near you
AUTOGRAPHING ONLY: Kevin Hart - I Can't Make This Up - Gables  (author appearance)
Kevin Hart | 06/09/2017, 07:00 pm | Books & Books Inc | Coral Gables, FL
Dan Pierce's History of the Hazel Creek Community  (author appearance)
Dan Pierce | 06/09/2017, 06:30 pm | City Lights Bookstore | Sylva, NC
Boldly Bookish Tour featuring Tara Altebrando, Brigid Kemmerer, Emery Lord and Sarah Tolcser!  (author appearance)
Tara Altebrando | 06/09/2017, 07:00 pm | Flyleaf Books | Chapel Hill, NC
Gail Godwin  (author appearance)
Gail Godwin | 06/09/2017, 12:00 pm | Main Street Books | Davidson, NC
Kayla Rae Whitaker - The Animators  (author appearance)
Kayla Rae | 06/09/2017, 07:00 pm | Scuppernong Books | Greensboro, NC
Reading and Signing with Richard Tillinghast  (author appearance)
Richard Tillinghast | 06/09/2017, 03:30 pm | Hub City Bookshop | Spartanburg, SC
Lisa Wingate Author of Before We Were Yours  (author appearance)
Lisa Wingate
| 06/09/2017, 11:00 am | Litchfield Books | Pawleys Island, SC
Courtney Maum  (author appearance)
Courtney Maum | 06/09/2017, 06:00 pm | Star Line Books | Chattanooga, TN
Doubleheader!! - Patti Callahan Henry (The Bookshop at Water's End) & Joshilyn Jackson (Almost Sisters)   (author appearance)
Joshilyn Jackson | 06/10/2017, 06:30 pm | Alabama Booksmith | Birmingham, AL
Kathy Shorr - SHOT: 101 Survivors of Gun Violence in America - Gables  (author appearance)
Kathy Shorr | 06/10/2017, 07:00 pm | Books & Books Inc | Coral Gables, FL
David Sedaris Block Party  (author appearance)
David Sedaris | 06/10/2017, 06:00 pm | Avid Bookshop at Five Points | Athens, GA
Wendy Webb, The End of Temperance Dare  (author appearance)
Wendy Webb | 06/10/2017, 03:00 pm | FoxTale Book Shoppe | Woodstock, GA
Jon Decker, the author of Golf is My Life  (author appearance)
Jon Decker | 06/10/2017, 03:00 pm | Blue Ridge Books & News | Waynesville, NC
Grant King to Present His Book of Selected Songs and Poems  (author appearance)
Grant King | 06/10/2017, 03:00 pm | City Lights Bookstore | Sylva, NC
An Afternoon with Bren McClain  (author appearance)
Bren McClain | 06/10/2017, 04:00 pm | Main Street Books | Davidson, NC
Southern Author Event: Shennice Cleckley - Please Wait Mommy's Working  (author appearance)
Shennice Cleckley | 06/10/2017, 11:00 pm | Park Road Books | Charlotte, NC
Sarah Dessen - Once and For All   (author appearance)
Sarah Dessen | 06/10/2017 | Quail Ridge Books & Music | Raleigh, NC
Cynthia Strauff, Echoes from the Alum Chine, Book Launch  (author appearance)
Cynthia Strauff | 06/10/2017, 03:00 pm | Scuppernong Books | Greensboro, NC
Lunch with Jennifer Ritterhouse: author of Discovering the South: One Man's Travels Through a Changing America in the 1930s  (author appearance)
Jennifer Ritterhouse | 06/10/2017, 12:00 pm | The Country Bookshop | Southern Pines, NC
Pam Stone In-Store Signing  (author appearance)
Pam Stone | 06/10/2017, 01:00 pm | Fiction Addiction | Greenville, SC
Meet the Author: Hena Khan  (author appearance)
Hena Khan | 06/10/2017, 03:00 pm | Hooray For Books | Alexandria, VA
James P. Farwell, Virginia N. Roddy, Yvonne Chalker, Geoffrey C. Elkins, and Gary Elkins: The Architecture of Cybersecurity  (author appearance)
James Farwell | 06/11/2017, 03:00 pm | Garden District Book Shop | New Orleans, LA
Lisa Wingate Luncheon  (author appearance)
Lisa Wingate
| 06/11/2017, 11:30 am | Duck's Cottage | Manteo, NC
OFFSITE book event with BELLA POLLEN presenting MEET ME IN THE IN-BETWEEN  (author appearance)
Bella Pollen | 06/11/2017, 03:00 pm | Malaprop's Bookstore/Cafe | Asheville, NC
William Sommers – Foreign Vistas: Stories From a Life in the Foreign Service  (author appearance)
William Sommers | 06/11/2017, 02:00 pm | McIntyre's Fine Books | Pittsboro, NC
North Carolina Author Event: Rose Senehi - Carolina Bell  (author appearance)
Rose Senehi
| 06/11/2017, 02:00 pm | Park Road Books | Charlotte, NC
Steve Compton, Jugtown Pottery 1917-2017: A Century of Art and Craft in Clay  (author appearance)
Steve Compton | 06/11/2017, 03:00 pm | Scuppernong Books | Greensboro, NC
An Evening with David Sedaris  (author appearance)
David Sedaris | 06/12/2017, 07:00 pm | Alabama Booksmith | Birmingham, AL
Kei Miller in conversation with Aja Monet - Augustown - Gables  (author appearance)
Aja Monet | 06/12/2017, 08:00 pm | Books & Books Inc | Coral Gables, FL
Nick White with How to Survive a Summer  (author appearance)
Nick White | 06/12/2017, 05:00 pm | Square Books | Oxford, MS
Daniel J. Sharfstein - Thunder in the Mountains  (author appearance)
Daniel Sharfstein | 06/12/2017, 06:30 pm | Turnrow Books | Greenwood, MS
BEN ANDERSON presents SMOKIES CHRONICLE (Pack Memorial Library)  (author appearance)
Ben Anderson | 06/12/2017, 06:00 pm | Malaprop's Bookstore/Cafe | Asheville, NC
ELLEN TADD presents THE INFINITE VIEW  (author appearance)
Ellen Tadd | 06/12/2017, 07:00 pm | Malaprop's Bookstore/Cafe | Asheville, NC
Steve Compton - Jugtown Pottery  (author appearance)
Steve Compton | 06/12/2017, 07:00 pm | Quail Ridge Books & Music | Raleigh, NC
Gail Godwin  (author appearance)
Gail Godwin | 06/12/2017, 06:30 pm | Parnassus Books | Nashville, TN
Billy McDonald  (author appearance)
Billy McDonald | 06/13/2017, 06:00 pm | Page & Palette | Fairhope, AL
Joseph Kanon - Defectors - Gables  (author appearance)
Joseph Kanon | 06/13/2017, 08:00 pm | Books & Books Inc | Coral Gables, FL
Daniel J. Sharfstein with Thunder in the Mountains  (author appearance)
Daniel Sharfstein | 06/13/2017, 05:00 pm | Square Books | Oxford, MS
Nick White - How to Survive a Summer  (author appearance)
Nick White | 06/13/2017, 06:30 pm | Turnrow Books | Greenwood, MS
JODI LYNN ANDERSON presents YA novel MIDNIGHT AT THE ELECTRIC  (author appearance)
Jodi Lynn | 06/13/2017, 07:00 pm | Malaprop's Bookstore/Cafe | Asheville, NC
John Grisham - Camino Island (SOLD OUT Ticketed Store Event; See Details!)  (author appearance)
John Grisham | 06/13/2017, 01:00 pm | Quail Ridge Books & Music | Raleigh, NC
SUN, MOON AND EARTH - Mas Vidal - Gables  (author appearance)
Mas Vidal | 06/14/2017, 07:00 pm | Books & Books Inc | Coral Gables, FL
Mary V. Dearborn at the Winter Park Public Library  (author appearance)
Mary V. Dearborn | 06/14/2017, 06:30 pm | Writer's Block Bookstore | Winter Park, FL
Boondock Kollage: Stories from the Hip Hop South by Regina Bradley  (author appearance)
Regina Bradley | 06/14/2017, 07:30 pm | Charis Books & More | Atlanta, GA
Rachel Ballinger Author Event!  (author appearance)
Rachel Ballinger | 06/14/2017, 07:00 pm | Little Shop of Stories | Decatur, GA
Olivia Clare - DISASTERS IN THE FIRST WORLD  (author appearance)
Olivia Clare | 06/14/2017, 06:00 pm | Octavia Books | New Orleans, LA
Maile Meloy with Do Not Become Alarmed  (author appearance)
Maile Meloy | 06/14/2017, 05:00 pm | Square Books | Oxford, MS
Gail Godwin  (author appearance)
Gail Godwin | 06/14/2017, 07:00 pm | Malaprop's Bookstore/Cafe | Asheville, NC
GAIL GODWIN presents GRIEF COTTAGE in conversation with ROB NEUFELD  (author appearance)
Gail Godwin | 06/14/2017, 07:00 pm | Malaprop's Bookstore/Cafe | Asheville, NC
Celebrate John Grisham's 30th novel – CAMINO ISLAND – and his first bookstore tour in 25 years!  (author appearance)
John Grisham | 06/14/2017, 01:00 pm | Park Road Books | Charlotte, NC
E.C. 'Redge' Hanes - Justice By Another Name  (author appearance)
E.C. Hanes | 06/14/2017, 07:00 pm | Quail Ridge Books & Music | Raleigh, NC
Trace Ramsey, All I Want to Do is Live: A Collection of Creative Nonfiction  (author appearance)
Trace Ramsey | 06/14/2017, 07:00 pm | Regulator Bookshop | Durham, NC
Scott Gould, Strangers to Temptation  (author appearance)
Scott Gould | 06/14/2017, 07:00 pm | Scuppernong Books | Greensboro, NC
Kelly Sokol Presents The Unprotected  (author appearance)
Kelly Sokol | 06/14/2017, 06:30 pm | Fountain Bookstore | Richmond, VA
Yaa Gyasi in conversation with Dana De Greff - Homegoing - Gables  (author appearance)
Yaa Gyasi | 06/15/2017, 07:00 pm | Books & Books Inc | Coral Gables, FL
Claudia Amengual - Cartagena - Gables  (author appearance)
Claudia Amengual | 06/15/2017 | Books & Books Inc | Coral Gables, FL
Mary V. Dearborn presents Ernest Hemingway - A Biography  (author appearance)
Mary V. Dearborn | 06/15/2017, 06:00 pm | Vero Beach Book Center | Vero Beach, FL
Ann Kidd Taylor with The Shark Club  (author appearance)
Ann Kidd Taylor | 06/15/2017, 05:00 pm | Square Books | Oxford, MS
Coffee with the Poet Featuring Robert Lee Kendrick  (author appearance)
Robert Lee | 06/15/2017, 10:30 am | City Lights Bookstore | Sylva, NC
JOHN GRISHAM presents CAMINO ISLAND (SOLD OUT!!!!)  (author appearance)
John Grisham | 06/15/2017, 05:00 pm | Malaprop's Bookstore/Cafe | Asheville, NC
Southern Sports Author Event: James Dodson - Range Bucket List  (author appearance)
James Dodson | 06/15/2017, 07:00 pm | Park Road Books | Charlotte, NC
Steve Compton, Jugtown Pottery 1917-2017: A Century of Art & Craft in Clay  (author appearance)
Steve Compton | 06/15/2017, 07:00 pm | Regulator Bookshop | Durham, NC
David Hicks & Cheryl Pallant Talk About The Writing Life  (author appearance)
David Hicks | 06/15/2017, 06:30 pm | Fountain Bookstore | Richmond, VA
An Illustrated Lecture with Margaret Wagner  (author appearance)
Margaret Wagner | 06/15/2017, 07:30 pm | Hooray For Books | Alexandria, VA
Authors Round the South
www.authorsroundthesouth.com
Lady Banks is sponsored by the Southern Independent Booksellers Alliance, in support of independent bookstores in the South | SIBA | 3806 Yale Dr. | Columbia, SC 28409
You are receiving this email at @@email@@. If you wish to stop receiving email from us, you can simply remove yourself by replying with "unsubscribe" in the subject or by visiting: @@unsubscribe_url@@
---