Details

Published: 14 May 2017

14 May 2017
{Preaching in the public square.}
In which Mr. Jeff VanderMeer is surprised by the public acceptance of giant flying bears, Mr. Yondu is to be reincarnated as a character in a Flannery O'Connor story, Little Shop of Stories sets up a (very, very) little library, and the Reverend William Barber II preaches in the public square.
May 14, 2017
Dearest Readers
The news-feeds lately have been filled with items about independent bookstores. Stores that are closing ("I'm ready to retire, says the owner of The Bookstore in the Grove). Stores that are opening ("it's kind of like my brain in store form, says the woman who just opened a science fiction bookshop in Memphis). Stores that are expanding ("We want this to be a place where people from all walks of life can come and spend time together, have a cup of coffee" say the folks at NewSouth Bookstore). Stores that are trying unusual and new things ("it will have tiny bookshelves, a pint-sized just-right-for-reading armchair, a rug, even a working lamp — and some 300 wee books" is how Little Shop of Stories described their forthcoming (very) little library.)
The truth is, independent bookstores are rarely just "stores." Rooms of things for sale. Rather, they tend to be vibrant and creative spaces that are expressions of not only the people who run them, but also the people who come there. Which is why when her ladyship, the editor, received a letter from Mr. Brian Lampkin, owner of Scuppernong Books in Greensboro, North Carolina, saying that they are planning a Book Festival for the town for Spring of next year, she was surprised not a whit.
Greensboro Bound: A Literary Festival is planned for May of 2018, and the organizers are looking for input and community feedback. If you would like to be part of the birth of a new literary festival, take their "Readers' Interest" survey:
https://www.surveymonkey.com/r/CR3BP2K
Read Independently! And shop local.

her ladyship, the editor
To much email?
Beginning May 15, the Lady Banks Calendar will be sent in different editions for each state in the South. If we know the state for a subscriber we will send the edition that corresponds, with events only for that state. If a subscriber resides outside of the South, or has no state information, they will receive the entire calendar, lengthy as it is. Subscribers can manage their information, or opt out of the calendar altogether at the link below.
Lady Banks' Pick of the Week
---
Noteworthy poetry and prose from her ladyship's bedside reading stack.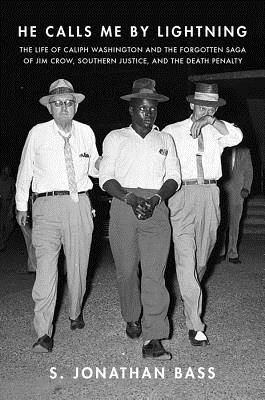 Steal Away
Caliph Washington stared out the window of the Greyhound Scenic Cruiser as it rolled through bare Mississippi villages like Hickory Flat, Pott's Camp, Pumpkin Center, and Myrtle. This undisturbed Sunday morning, July 14, 1957, found a handful of quiet passengers scattered about the bus, a General Motors creation with an air-suspension ride and a sputtering air conditioner. A seventeen-year old army private of average height, Washington had athletic shoulders, a gentle voice, and a sunshine grin that seemed all the brighter against his midnight black skin. Wearing wine-colored pants, a blue shirt, and a fuzzy gray wide-brimmed fedora too small for his head, he sat in the second to last row of the bus, near two other black passengers. A crumpled brown paper sack rested at his feet; it contained a change of clothes, a piece of cake, and a pearl-handled revolver that had just ended the life of a white Alabama policeman.
--S. Jonathan Bass, He Calls Me by Lightning: The Life of Caliph Washington and the Forgotten Saga of Jim Crow, Southern Justice, and the Death Penalty (Liverwright Publishing Corporation, 2017)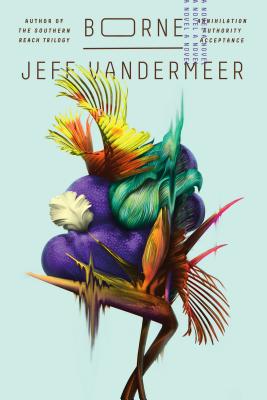 "I thought for sure there's got to be somebody out there who hates giant flying bears."
Jeff VanderMeer's new novel gets rave reviews
"We want this to be a place where people from all walks of life can come and spend time together, have a cup of coffee"
---
Recommended reading from Southern Indie Booksellers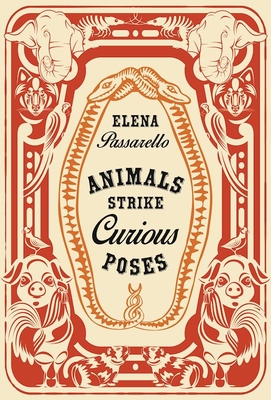 This collection of essays dips into so many genres I can't even explain it. Passarello tells the stories of 16 famous animals immortalized by humans and examines how their stories shape our understanding of humanity. It is witty, informative, and she even takes the perspective of Darwin's tortoise. Yes.
Animals Strike Curious Poses by Elena Passarello ($16.95, Sarabande Books), recommended by Halley, Parnassus Books, Nashville, TN.
A harrowing survival thriller set in the Blue Ridge Mountains about a teenage equestrienne kidnapped by a serial killer who must dig down deep to find the will to first survive then triumph. You won't be able to put this one down!
Ruthless by Carolyn Lee Adams ($10.99, Simon Pulse), recommended by Jill, Fiction Addition, Greenville SC.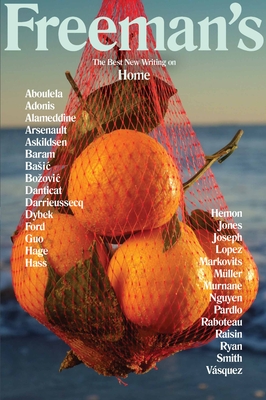 John Freeman is dear to me and the Freeman's anthologies (this is the third) are his most ambitious and accessible projects to date. If you currently read Best American Short Stories or Pushcart Prize anthologies, stretch your wings a bit and try this dazzlingly international collection. The new issue spotlights never-before-published stories, essays, poetry by Edwidge Danticat, Herta Müller, Juan Gabriel Vásquez, Gregory Pardlo, Kay Ryan, Aleksandar Hemon, Viet Thanh Nguyen, and many more.
Freeman's: Home--The Best New Writing on Home by John Freeman (Editor) ($16.00, Grove Press), recommended by Kelly, Fountain Bookstore, Richmond VA.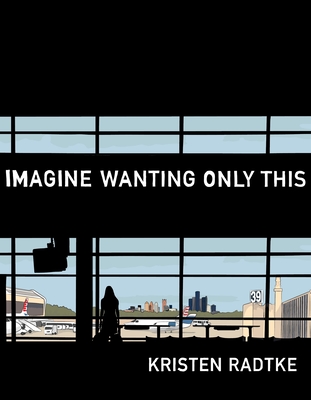 Like a cross between Leslie Jamison and Alison Bechdel, in this graphic memoir Kristen Radtke takes the best of the contemporary essay and brings her story to life with clean and evocative illustrations. Imagine Wanting Only This is a travelogue of displacement, following Radtke to abandoned mining towns, bombed-out ruins, and a lava-covered Icelandic island. What grounds it all, though, is the way Radtke examines what motivates her restlessness: the death of her uncle from a rare genetic mutation, the breakdown of a relationship. Kristen Radkte is a many-talented literary artist, and this remarkable debut will stay with me.
Imagine Wanting Only This by Kristen Radtke ($25.95, Pantheon Books), recommended by Travis, Flyleaf Books, Chapel Hill, NC.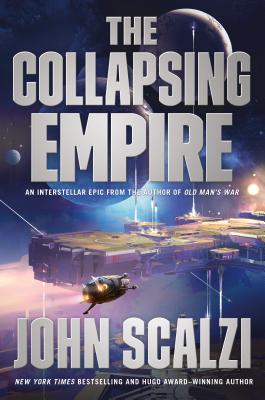 Do you love great sci-fi? Do you think you might love great sci-fi? Do you love gorgeous, hysterical, thought-provoking writing? BOOM. Here is your next amazing read.
The Collapsing Empire by John Scalzi ($25.99, Tor Books), recommended by Grace, Parnassus Books, Nashville, TN.
More bookseller recommendations
top | share this
---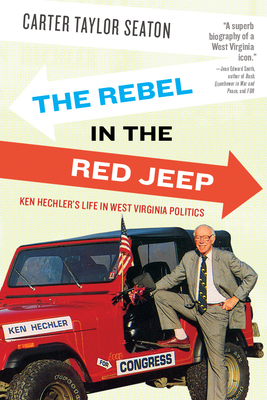 "How did a native New Yorker, World War II veteran, speech writer for Harry Truman and political scientist wind up a congressman in West Virginia?"
"Basically, it's kind of like my brain in store form"
New sci-fi bookstore in Memphis area, TN
---
The List: The Southern Book Prize Long List, Coming of Age Fiction
The 2017 Southern Book Prize Long (Long, Loooong) List was announced on April 3, featuring the entire list of nominated titles.  Over 140 great Southern books were nominated by Southern Indie booksellers, making the Long List one of the most comprehensive and exciting reading lists of new Southern literature. See the entire list here.
---
The Lee Brothers Present Princess Pamela May 23 in Spartanburg

Meet renowned Charleston cookbook authors The Lee Brothers as they launch Princess Pamela's Soul Food Cookbook, a collection of recipes from Spartanburg native Pamela Strobel. Thanks to the Lee Brothers, this beloved classic is now back in print after 45 years.

This ticketed luncheon, held in the pavilion at the Hub City Farmers' Market at noon on May 23, will be family-style soul food produced by The Butterfly Foundation, a non-profit culinary job-training program on Spartanburg's Northside.

Matt and Ted Lee will tell the story of Princess Pamela's early days in Spartanburg and her 12-seat speakeasy-style restaurant in Manhattan that for three decades was a hip salon, with regulars from Andy Warhol to Diana Ross.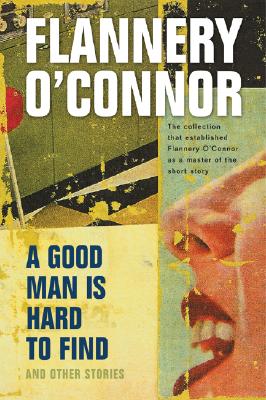 "Yondu takes on Flannery O'Connor"
The O'Conner story, a duel between The Grandmother and The Misfit, revisits familiar territory for Rooker and McNaughton;
"It's a quiet oasis which people need"
Bookstore in the Grove for sale in Coconut Grove, FL
A heroic reconstruction of the forgotten life of a wrongfully convicted man whose story becomes an historic portrait of the Jim Crow South.
Caliph Washington's life was never supposed to matter. As a black teenager from the vice-ridden city of Bessemer, Alabama, Washington was wrongfully convicted of killing an Alabama policeman in 1957. Sentenced to death, he came within minutes of the electric chair-nearly a dozen times. A Kafka-esque legal odyssey in which Washington's original conviction was overturned three times before he was finally released in 1972, his story is the kind that pervades the history of American justice. Here, in the hands of historian S. Jonathan Bass, Washington's ordeal and life are rescued from anonymity and become a moving parable of one man's survival and perseverance in a hellish system.
He Calls Me by Lightning is both a compelling legal drama and a fierce depiction of the Jim Crow South that forces us to take account of the lives cast away by systemic racism.
He Calls Me by Lightning: The Life of Caliph Washington and the Forgotten Saga of Jim Crow, Southern Justice, and the Death Penalty by S. Jonathan Bass | Liveright Publishing Corporation | 9781631492372 | $26.95
---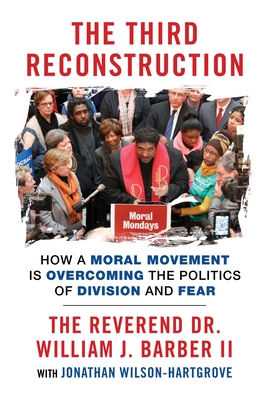 "We do not know how to preach without engaging the powers in the public square."
Rev. William Barber II leaves NC NCAAP, calls for new Poor Peoples Campaign
"it will have tiny bookshelves, a pint-sized just-right-for-reading armchair, a rug, even a working lamp — and some 300 wee books"
Tiny doors opens the way to tiny library at Little Shop of Stories, Atlanta
For the week ending April 30. Books on the Southern Indie Bestseller List that are southern in nature or have been recently recommended by southern indie booksellers.


- The Pat Conroy Southern Book Prize |
- A SIBA Okra Pick 
See the full list here
Printable versions: Hardcover | Paperback | Children.
HARDCOVER
FICTION

1. Into the Water
Paula Hawkins, Riverhead, $28, 9780735211209
2. A Gentleman in Moscow
Amor Towles, Viking, $27, 9780670026197
3. The Fix
David Baldacci, Grand Central, $29, 9781455586561
4. Men Without Women
Haruki Murakami, Knopf, $25.95, 9780451494627
5. Anything Is Possible
Elizabeth Strout, Random House, $27, 9780812989403

HARDCOVER
NONFICTION

1. Astrophysics for People in a Hurry
Neil deGrasse Tyson, Norton, $18.95, 9780393609394
2. Option B
Sheryl Sandberg, Adam Grant, Knopf, $25.95, 9781524732684
3. Shattered
Jonathan Allen, Amie Parnes, Crown, $28, 9780553447088
4. Hillbilly Elegy
J.D. Vance, Harper, $27.99, 9780062300546
5. Hallelujah Anyway
Anne Lamott, Riverhead, $20, 9780735213586

Also of note:

3. Commonwealth
Ann Patchett, Harper Perennial, $16.99, 9780062491831
7. Dimestore: A Writer's Life
Lee Smith, Algonquin, $15.95, 9781616206468
9. Serafina and the Black Cloak
Robert Beatty, Disney/Hyperion, $7.99, 9781484711873
Click on a book to purchase from a great indie bookstore! See the full Southern Indie Bestseller list and the books that are Special to the Southern List here.
---
Events at Southern Indie Bookstores
See the full calendar | Find a Southern Indie Bookstore near you
Sara Galindo - Tu you toi - Gables   (author appearance)
Sara Galindo | 05/18/2017, 07:00 pm | Books & Books Inc | Coral Gables, FL
Patricia Engel - The Veins of the Ocean - Gables  (author appearance)
Patricia Engel | 05/18/2017, 08:00 pm | Books & Books Inc | Coral Gables, FL
Matt Moore: The South's Best Butts  (author appearance)
Matt Moore | 05/18/2017, 06:30 pm | Avid Bookshop | Athens, GA
Omar El Akkad with American War  (author appearance)
Omar El Akkad | 05/18/2017, 05:00 pm | Square Books | Oxford, MS
An Evening with Travis Mulhauser  (author appearance)
Travis Mulhauser | 05/18/2017, 07:00 pm | Main Street Books | Davidson, NC
Author Event: Richard Lutman  (author appearance)
Richard Lutman | 05/18/2017, 07:00 pm | Park Road Books | Charlotte, NC
Kelly Lenox - The Brightest Rock: Poems  (author appearance)
Kelly Lenox | 05/18/2017, 07:00 pm | Regulator Bookshop | Durham, NC
Angela Sheldon - Wahhabis Global Secret Militia: ISIS  (author appearance)
Angela Sheldon | 05/18/2017, 05:30 pm | The Country Bookshop | Southern Pines, NC
Debut Southern Author Panel Talk & Signing  (author appearance)
Bren McClain | 05/18/2017, 06:00 pm | Fiction Addiction | Greenville, SC
An Evening with Dorothea Benton Frank  (author appearance)
Dorothea Benton Frank | 05/18/2017, 07:00 pm | Hub City Bookshop | Spartanburg, SC
Fact Into Fiction: Two Bestselling Authors Discuss Reinventing Historical Events  (author appearance)
Sonja Yoerg | 05/18/2017, 06:30 pm | Fountain Bookstore | Richmond, VA
Tameka Hobbs  (author appearance)
Tameka Hobbs | 05/19/2017, 04:00 pm | Midtown Reader | Tallahassee, FL
Gregg Brickman will speak and sign Imperfect Defense  (author appearance)
Gregg Brickman | 05/19/2017, 07:00 pm | Murder on the Beach Mystery Bookstore | Delray Beach, FL
Karen Robards- Ultimatum  (author appearance)
Karen Robards | 05/19/2017, 07:00 pm | Eagle Eye Book Shop | Atlanta, GA
Bookmarks Presents Craig Johnson: A Longmire Murder Mystery  (author appearance)
Craig Johnson | 05/19/2017, 06:00 pm | Bookmarks | Winston-Salem, NC
Paige L. Christie's Debut Fantasy Novel  (author appearance)
Paige L. Christie | 05/19/2017, 06:30 pm | City Lights Bookstore | Sylva, NC
LESBIAN PROSE NIGHT with PAULA MARTINAC, FAY JACOBS, LYNN AMES, & ANN MCMAN  (author appearance)
Paula Martinac | 05/19/2017, 07:00 pm | Malaprop's Bookstore/Cafe | Asheville, NC
Scott Turow - Testimony (Signing line ticket event)  (author appearance)
Scott Turow | 05/19/2017, 07:00 pm | Quail Ridge Books & Music | Raleigh, NC
Sherri Rinker Reading and Signing  (author appearance)
Sherri Rinker | 05/19/2017, 04:00 pm | Hub City Bookshop | Spartanburg, SC
Mary Kay Andrews Author of The Beach House Cookbook  (author appearance)
Mary Kay Andrews | 05/19/2017, 11:00 am | Litchfield Books | Pawleys Island, SC
Marianne D'Arcangelis  (author appearance)
Marianne D'Arcangelis | 05/20/2017, 04:00 pm | Midtown Reader | Tallahassee, FL
Local Author Larry Acquaviva: NOBODY CARES WHO YOU ARE - THE LIFE AND TIMES OF ACEMAN, A WIDESPREAD PANIC ROADIE - BOOK 1, THE SEARCH FOR HIS MUSE  (author appearance)
Larry Acquaviva | 05/20/2017, 06:30 pm | Avid Bookshop | Athens, GA
Terry Roberts to Present His New Novel  (author appearance)
Terry Roberts | 05/20/2017, 03:00 pm | City Lights Bookstore | Sylva, NC
Story Time with Tricia Martineau Wagner  (author appearance)
Tricia Martineau Wagner | 05/20/2017, 10:00 am | Main Street Books | Davidson, NC
HOLLY MYERS presents GOODNIGHT ASHEVILLE  (author appearance)
Holly Myers | 05/20/2017, 11:00 am | Malaprop's Bookstore/Cafe | Asheville, NC
KALEN VAUGHN JOHNSON presents ROBBING THE PILLARS  (author appearance)
Kalen Vaughan Johnson | 05/20/2017, 07:00 pm | Malaprop's Bookstore/Cafe | Asheville, NC
Scott Turow – Testimony   (author appearance)
Scott Turow | 05/20/2017, 11:00 pm | McIntyre's Fine Books | Pittsboro, NC
Author Event: A Garden Wall in Provence, Carrie Knowles  (author appearance)
Carrie Knowles | 05/20/2017, 02:00 pm | Page 158 Books | Wake Forest, NC
Local Author Event: Michelle Tonkin - Hero - Ine Within  (author appearance)
Michelle Tonkin | 05/20/2017, 11:00 am | Park Road Books | Charlotte, NC
Southern Author Event: Tracie Barton-Barrett - Buried Deep In Our Hearts  (author appearance)
Tracie Barton-Barrett | 05/20/2017, 02:00 pm | Park Road Books | Charlotte, NC
Alexandria Marzano-Lesnevich - The Fact of a Body: A Murder and a Memoir  (author appearance)
Alexandria Marzano-Lesnevich | 05/20/2017, 07:00 pm | Regulator Bookshop | Durham, NC
Donald Edem Quist Signing   (author appearance)
Donald Edem Quist | 05/20/2017, 01:00 pm | Hub City Bookshop | Spartanburg, SC
An Afternoon with Jeff Zentner, Brittany Cavallaro & Emily Henry  (author appearance)
Jeff Zentner | 05/20/2017, 06:00 pm | Star Line Books | Chattanooga, TN
DR. WENDY RAPAPORT & DR. SANDRA BERNSTEIN - Friendship Matters: Memoir, Life Lessons, Laughter - Gables  (author appearance)
Sanda Neshin Bernstein | 05/21/2017, 04:00 pm | Books & Books Inc | Coral Gables, FL
John T Edge: The Potlikker Papers  (author appearance)
John T. Edge | 05/21/2017, 03:00 pm | Avid Bookshop | Athens, GA
Author Alexandria Marzano-Lesnevich: The Fact of a Body  (author appearance)
Alexandria Marzano-Lesnevich | 05/21/2017, 04:00 pm | Avid Bookshop at Five Points | Athens, GA
Get Lit West Georgia! Featuring Zach Powers  (author appearance)
Zach Powers | 05/21/2017, 06:00 pm | Underground Books | Carrollton, GA
Author Event: Kathleen Burkinshaw - Last Cherry Blossom  (author appearance)
Kathleen Burkinshaw | 05/21/2017, 02:00 pm | Park Road Books | Charlotte, NC
Author event with Renee Ahdieh, author of Flame in the Mist  (author appearance)
Renee Ahdieh | 05/21/2017, 02:00 pm | Parnassus Books | Nashville, TN
Cruise the Potomac with Chris Van Dusen  (author appearance)
Chris Van Dusen | 05/21/2017, 01:00 pm | Hooray For Books | Alexandria, VA
Lucy Buffett - Gumbo Love - Gables  (author appearance)
Lucy Buffett | 05/22/2017, 06:30 pm | Books & Books Inc | Coral Gables, FL
Craig Johnson presents The Highwayman  (author appearance)
Craig Johnson | 05/22/2017, 06:00 pm | Vero Beach Book Center | Vero Beach, FL
DAVIS BUNN presents MIRAMAR BAY  (author appearance)
Davis Bunn | 05/22/2017, 07:00 pm | Malaprop's Bookstore/Cafe | Asheville, NC
James Dodson - The Range Bucket List  (author appearance)
James Dodson | 05/22/2017, 07:00 pm | Quail Ridge Books & Music | Raleigh, NC
Ali Standish, The Ethan I Was Before  (author appearance)
Ali Standish | 05/22/2017, 07:00 pm | Scuppernong Books | Greensboro, NC
Kate Moore-The Radium Girls: The Dark Story of America's Shining Women  (author appearance)
Kate Moore | 05/23/2017, 06:00 pm | Page & Palette | Fairhope, AL
Tameka Hobbs - Democracy Abroad, Lynching at Home: Racial Violence in Florida - Gables  (author appearance)
Tameka Hobbs | 05/23/2017, 06:30 pm | Books & Books Inc | Coral Gables, FL
Craig Johnson - The Highwayman - Gables  (author appearance)
Craig Johnson | 05/23/2017, 08:00 pm | Books & Books Inc | Coral Gables, FL
A Panel Discussion with Jessamyn Stanley  (author appearance)
Jessamyn Stanley | 05/23/2017, 06:30 pm | Avid Bookshop | Athens, GA
Alexandria Marzano-Lesnevich: The Fact of a Body: A Murder and a Memoir  (author appearance)
Alexandria Marzano-Lesnevich | 05/23/2017, 06:00 pm | Garden District Book Shop | New Orleans, LA
W. Bruce Cameron with A DOG'S WAY HOME  (author appearance)
W. Bruce Cameron | 05/23/2017, 05:00 pm | Square Books | Oxford, MS
Teach-in with CHUCK COLLINS as he presents BORN ON THIRD BASE  (author appearance)
Chuck Collins | 05/23/2017, 07:00 pm | Malaprop's Bookstore/Cafe | Asheville, NC
Diane Rehm - On My Own (Ticketed off-site event; paperback)  (author appearance)
Diane Rehm | 05/23/2017, 07:00 pm | Quail Ridge Books & Music | Raleigh, NC
The Lee Brothers Present Princess Pamela  (author appearance)
The Lee Brothers | 05/23/2017, 12:00 pm | Hub City Bookshop | Spartanburg, SC
Author event with Chuck Klosterman author of Chuck Klosterman X  (author appearance)
Chuck Klosterman | 05/23/2017, 06:30 pm | Parnassus Books | Nashville, TN
Author Roundtable  (author appearance)
Ellen Crosby
| 05/23/2017, 07:00 pm | Hooray For Books | Alexandria, VA
Authors Round the South
www.authorsroundthesouth.com
Lady Banks is sponsored by the Southern Independent Booksellers Alliance, in support of independent bookstores in the South | SIBA | 3806 Yale Dr. | Columbia, SC 28409
You are receiving this email at @@email@@. If you wish to stop receiving email from us, you can simply remove yourself by replying with "unsubscribe" in the subject or by visiting: @@unsubscribe_url@@
---