Details

Published: 07 May 2017

07 May 2017
{On getting revenge through writing.}
In which Mr. Richard Grant finds living in the Delta like being in love (with a crazy person), Mr. John Cavalier helps restock the shelves of his school library, Ms. Ellen Gilchrist advises getting revenge through writing, and her ladyship, the editor, has no trouble at all buying a book for her mother.
May 7, 2017
Dearest Readers
It is a funny thing, but when it comes to sending books to her parents, her ladyship often finds it much easier to find books for her mother, rather than her father. On the face of it, this seems unlikely. Her ladyship's father is a science fan of the sort that appreciates spaceships, laser guns, and space-opera plots. It should be so, so simple to find something he likes; his tastes are unambiguous.
Her ladyship's mother, on the other hand, reads many different kinds of books and has very strong opinions about them. Fiction, nonfiction, poetry; history, science, biography; short stories, long novels -- all can be found in her mother's reading pile at some point. The only requirement is that the book be good, although what constitutes "good" varies from book to book. Her tastes are eclectic and idiosyncratic.
And yet, when it comes to buying books for her parents, her ladyship will often stand in front of the science fiction section of the store, utterly lost, unable to tell which space adventure story will be the perfect fit for her father (they all seem so similar!), whereas she never has the slightest difficulty browsing the shelves to find two or three things she is certain her mother will enjoy.
It is strange, is it not?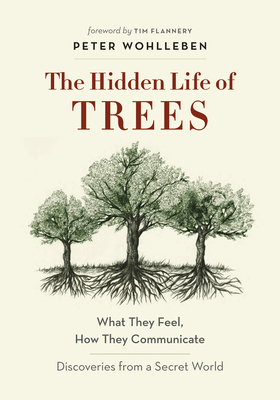 The book her ladyship set aside for her mother this week, in anticipation of Mother's Day, is The Hidden Life of Trees, a German forester's charming account of what he has learned from a life time spent in the woods. Her ladyship's own mother spent her childhood in the woods, and thus finds nothing odd in the desire some people have to spend hours watching the activity of life that inhabits a fallen log.
Equal parts amazing science and unapologetic anthropomorphism (he argues passionately, with scientific evidence, that trees can form friendships and familial bonds), Peter Wollenbehn sets out to convince the reader that a forest is not simply a collection of trees -- it is a community that speaks to each other, wherein the whole is greater than the sum of its parts.
It takes about five pages for him to sway the reader.
Read Independently! And shop local.

her ladyship, the editor
To much email?
Beginning May 15, the Lady Banks Calendar will be sent in different editions for each state in the South. If we know the state for a subscriber we will send the edition that corresponds, with events only for that state. If a subscriber resides outside of the South, or has no state information, they will receive the entire calendar, lengthy as it is. Subscribers can manage their information, or opt out of the calendar altogether at the link below.
Lady Banks' Pick of the Week
---
Noteworthy poetry and prose from her ladyship's bedside reading stack.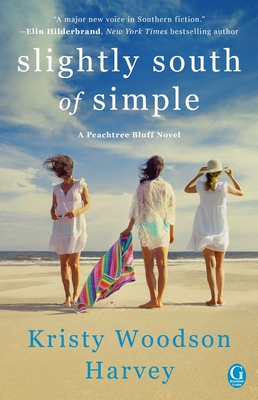 I still have reams about that yellow-and-white-striped bikini, the one I was wearing the night I met Jack, my first bona fide summer love. I was fifteen going on sixteen, the perfect age, when your hair tints that summer blond that hairstylists become superstars for emulating. You have filled out enough not to be gangly but not so much that you can imagine a one-piece being in your future.
We spent those bikini summers in Peachtree Bluff, my family and me, at my grandmother's waterfront home, the one that I didn't realize until years later was truly something special. It was always blissful, always enchanted, but that summer, Sandra and Emily, my two best friends, and I spent nearly every day at Starlite Island across from Grandmother's house. It was only a few boat lengths across the sound, but you couldn't swim there and needed at least a kayak to go. It felt like freedom.
--Kristy Woodson Harvey, Slightly South of Simple (Gallery Books, 2017) 9781501158056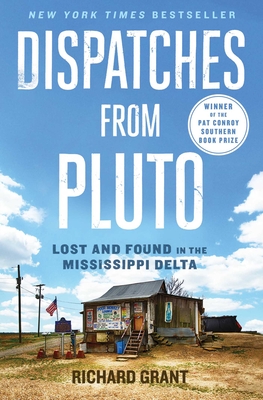 "Sometimes I swear to God, living in the Delta is like being in love with a crazy person"
Richard Grant on living in the Mississippi Delta
"We wanted to do something to help the libraries because all the schools I ever went to flooded"
Cavalier Books hosts Lost Library Book Sale to benefit  area school libraries
---
Recommended reading from Southern Indie Booksellers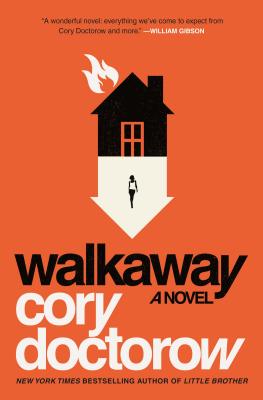 Cory Doctorow's Walkaway is a return to the deep-thinking, insightful, and yet very amusing science fiction of yore. We follow a group of Walkaways (individuals who have left typical society) as they experience and immerse themselves in a counter-culture that should be easy to maintain in a world of surplus. It isn't, of course--especially with differing opinions on what this counter-culture should do and what they could represent. Prepare to laugh and think with a story that is just on the other side of tomorrow.
Walkaway by Cory Doctorow ($26.99, Tor Books), recommended by Banshion, Flyleaf Books, Chapel Hill, NC.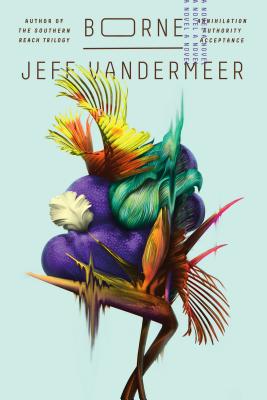 Jeff VanderMeer's Southern Reach trilogy led us on a gradual descent into creeping sci-fi horror. His new standalone novel Borne plunges you straight-off into a post-apocalyptic cityscape picked over by scavengers, failed biotech, and a Godzilla-sized flying bear called Mord. The world VanderMeer describes is terrifying and ingeniously conceived, but it's the relationship between a scavenger, Rachel, and the squid-like biotech creature she names Borne that is the book's most remarkable feat. He was born, but I had borne him.
Borne by Jeff VanderMeer ($26.00, MCD), recommended by Travis, Flyleaf Books, Chapel Hill, NC.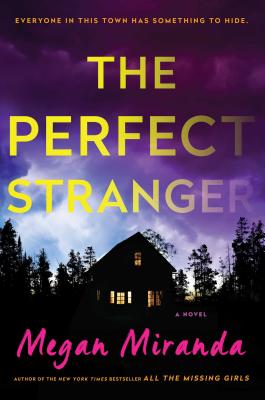 Unputdownable! Full of secrets and revenge and temptation, this is a book that has layers of dark, murky mystery. Literally everyone's a suspect, even main character Leah Stevens, who's keeping plenty of secrets or her own. I came for the twisty thriller, but stayed for the small town intrigue, the heated romance, and the haunted pasts. Watch out for papercuts, because this is a page turner!
The Perfect Stranger by Megan Miranda ($25.00, Simon & Schuster), recommended by Kelly, Fountain Bookstore, Richmond, VA.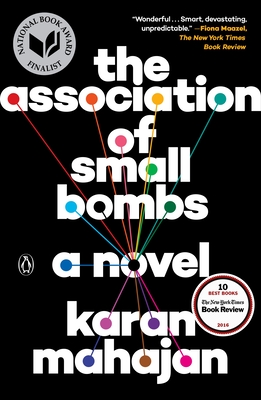 It is so easy to see people who commit acts of terrorism as nameless, soulless people, and that is why this novel is so important. I came to see intimately the lives of three young boys and their families who were deeply affected when one of the boys sets off a bomb in a crowded Delhi market. The tragedy is not to be dismissed, and Mahajan forces us to starkly examine that also. An important book, timely and necessary if we are ever to look terrorism in the face and put an end to it.
The Association of Small Bombs by Karan Mahajan ($16.00, Penguin), recommended by Mamie, Quail Ridge Books, Raleigh, NC.
Molly is a serial crusher. Even though she's had 26 crushes in her 17 years, she's never been kissed, much less had a boyfriend. And now that her twin sister Cassie has her first real girlfriend, Molly can't help but feel like the experience is making them grow apart. Luckily, Cassie's girlfriend has a single best friend, a cute hipster guy, who just might be perfect crush material. Except Molly kind-of likes her awkward, geeky co-worker Reid, too. Molly's struggles with self-acceptance and relationships, both romantic and familial, will strike a chord with YA readers, who will fall in love with Molly as easily as they fell in love with Simon.
The Upside of Unrequited by Becky Albertalli ($17.99, Balzer & Bray), recommended by Melissa, Fiction Addiction, Greenville, SC.
More bookseller recommendations
top | share this
---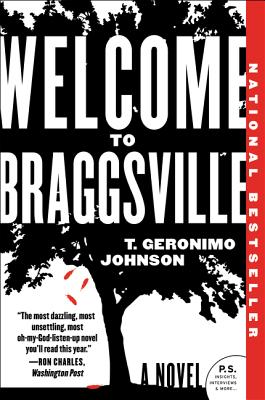 "How do we learn to care about people who are not like us?"
T. Geronimo Johnson wins Simpson Family Literary Prize
"After 53 years in business, Maple Street Book Shop will close its doors for the final time on June 17"
Maple Street Book Shop to close
---
The List: The Southern Book Prize Long List, Mystery & Detective Category
The 2017 Southern Book Prize Long (Long, Loooong) List was announced on April 3, featuring the entire list of nominated titles.  Over 140 great Southern books were nominated by Southern Indie booksellers, making the Long List one of the most comprehensive and exciting reading lists of new Southern literature. See the entire list here.
---
The next "major voice in Southern fiction" (New York Times bestselling author Elin Hilderbrand), Kristy Woodson Harvey, introduces her novel SLIGHTLY SOUTH OF SIMPLE, which chronicles the journeys of three sisters and their mother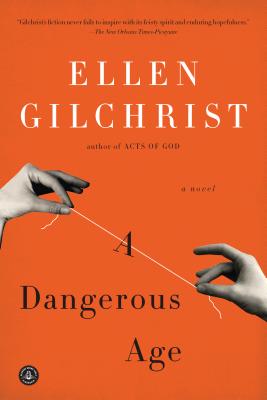 "You can get revenge through writing."
Ellen Gilchrist wins Lanier Prize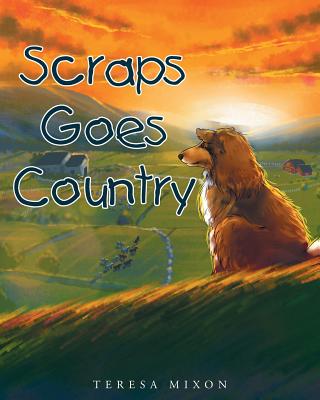 "Face change head-on"
Alabama author turns love for dogs into words of wisdom for kids
Hurricane Katrina sets a teenage girl adrift. But a new life--and the promise of love--emerges in this rich, highly readable debut.
Bayou Perdu, a tiny fishing town way, way down in Louisiana, is home to sixteen-year-old Evangeline Riley. She has her best friends, Kendra and Danielle; her wise, beloved Mamere; and back-to-back titles in the under-sixteen fishing rodeo. But, dearest to her heart, she has the peace that only comes when she takes her skiff out to where there is nothing but sky and air and water and wings. It's a small life, but it is Evangeline's. And then the storm comes, and everything changes. Amid the chaos and pain and destruction comes Tru--a fellow refugee, a budding bluesman, a balm for Evangeline's aching heart.
Told in a strong, steady voice, with a keen sense of place and a vivid cast of characters, here is a novel that asks compelling questions about class and politics, exile and belonging, and the pain of being cast out of your home. But above all, this remarkable debut tells a gently woven love story, difficult to put down, impossible to forget.
Between Two Skies by Joanne O'Sullivan | Candlewick Press (MA) | 9780763690342 | $12.99
---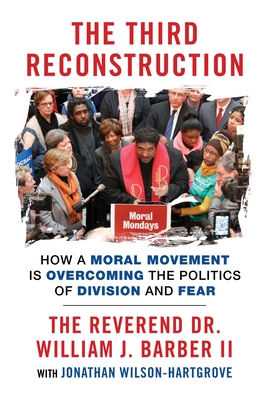 "America must not waste time asking ourselves how this could have happened."
Bill Moyers on The Third Reconstruction
 "New Memphis indie bookstore has a name and a lease"
For the week ending April 30. Books on the Southern Indie Bestseller List that are southern in nature or have been recently recommended by southern indie booksellers.


- The Pat Conroy Southern Book Prize |
- A SIBA Okra Pick 
See the full list here
Printable versions: Hardcover | Paperback | Children.
HARDCOVER
FICTION

1. Anything Is Possible
Elizabeth Strout, Random House, $27, 9780812989403
2. The Women in the Castle
Jessica Shattuck, Morrow, $26.99, 9780062563668
3. A Gentleman in Moscow
Amor Towles, Viking, $27, 9780670026197
4. The Underground Railroad
Colson Whitehead, Doubleday, $26.95, 9780385542364
5. Norse Mythology
Neil Gaiman, Norton, $25.95, 9780393609097

HARDCOVER
NONFICTION

1. Option B: Facing Adversity, Building Resilience, and Finding Joy
Sheryl Sandberg, Adam Grant, Knopf, $25.95, 9781524732684
2. Hallelujah Anyway
Anne Lamott, Riverhead, $20, 9780735213586
3. Shattered
Jonathan Allen, Amie Parnes, Crown, $28, 9780553447088
4. Hillbilly Elegy
J.D. Vance, Harper, $27.99, 9780062300546
5. The Plant Paradox: The Hidden Dangers in "Healthy" Foods That Cause Disease and Weight Gain
Steven R. Gundry, Harper Wave, $27.99, 9780062427137

Also of note:

5. Sunshine State: Essays
Sarah Gerard, Harper Perennial, $15.99, 9780062434876

7. Serafina and the Black Cloak
Robert Beatty, Disney/Hyperion, $7.99, 9781484711873
Click on a book to purchase from a great indie bookstore! See the full Southern Indie Bestseller list and the books that are Special to the Southern List here.
---
Events at Southern Indie Bookstores
See the full calendar | Find a Southern Indie Bookstore near you
Alexander McCall Smith  (author appearance)
Alexander McCall Smith | 05/11/2017, 06:00 pm | | Page & Palette | Fairhope, AL
Tala Raassi at MOM 2.0 Summit  (author appearance)
Tala Raassi | 05/11/2017, 01:30 pm | Bookmark It | Orlando, FL
Alex Segura will speak and sign Dangerous Ends  (author appearance)
Alex Segura | 05/11/2017, 07:00 pm | Murder on the Beach Mystery Bookstore | Delray Beach, FL
PL Seawright Signs Behind Locked Doors  (author appearance)
PL Seawright | 05/11/2017, 10:00 am | Sundog Books | Santa Rosa Beach, FL
Local author Daniel Williams, A SLICE OF WATERMELON MOON  (author appearance)
Daniel Williams | 05/11/2017, 06:30 pm | Avid Bookshop | Athens, GA
Libby Chamberlain: Pantsuit Nation   (author appearance)
Libby Chamberlain | 05/11/2017, 06:00 pm | Garden District Book Shop | New Orleans, LA
Yvette Johnson with THE SONG AND THE SILENCE  (author appearance)
Yvette Johnson | 05/11/2017, 05:00 pm | Square Books | Oxford, MS
SAMUEL PETERSON presents TRUNKY: TRANSGENDER JUNKY in conversation with TINA MADISON WHITE  (author appearance)
Sam Peterson | 05/11/2017, 07:00 pm | Malaprop's Bookstore/Cafe | Asheville, NC
SOLD OUT! Sheryl Sandberg, in conversation with Adam Grant and Shane Battier  (author appearance)
Sheryl Sandberg | 05/11/2017, 05:30 pm | Regulator Bookshop | Durham, NC
Scott Gould Spartanburg Book Launch  (author appearance)
Scott Gould | 05/11/2017, 07:00 pm | Hub City Bookshop | Spartanburg, SC
New York Times Bestselling Author Michelle Gable Presents The Book of Summer  (author appearance)
Michelle Gable | 05/11/2017, 06:30 pm | Fountain Bookstore | Richmond, VA
New York Times Bestselling Author Michelle Gable Presents The Book of Summer   (author appearance)
Michelle Gable | 05/11/2017, 06:30 pm | Fountain Bookstore | Richmond, VA
From Orlando with Love: Page 15's Annual Book Release Party  (author appearance)
05/12/2017, 06:00 pm | Bookmark It | Orlando, FL
Alex Segura & Steph Post - Dangerous Ends & Lightwood - Gables  (author appearance)
Steph Post | 05/12/2017, 07:00 pm | Books & Books Inc | Coral Gables, FL
Whispers of of the Spirit Signing  (author appearance)
Brenda Rambo | 05/12/2017, 10:00 am | Sundog Books | Santa Rosa Beach, FL
Chris Whipple: Gatekeepers: How the White House Chiefs of Staff Define Every Presidency   (author appearance)
Chris Whipple | 05/12/2017, 06:00 pm | Garden District Book Shop | New Orleans, LA
Chris Whipple: Gatekeepers: How the White House Chiefs of Staff Define Every Presidency   (author appearance)
Chris Whipple | 05/12/2017, 06:00 pm | Garden District Book Shop | New Orleans, LA
Jessamyn Stanley - EVERY BODY YOGA: Let Go of Fear, Get on the Mat, Love Your Body  (author appearance)
Jessamyn Stanley | 05/12/2017, 06:00 pm | Octavia Books | New Orleans, LA
The Archaeology of Architecture in the Native Southeast  (author appearance)
Benjamin A. | 05/12/2017, 06:30 pm | City Lights Bookstore | Sylva, NC
Nathaniel Philbrick discusses his bestselling history book Valiant Ambition  (author appearance)
Nathaniel Philbrick | 05/12/2017, 06:00 pm | Flyleaf Books | Chapel Hill, NC
ASHLEY ENGLISH presents A YEAR OF PICNICS: RECIPES FOR DINING WELL IN THE GREAT OUTDOORS  (author appearance)
Ashley English | 05/12/2017, 07:00 pm | Malaprop's Bookstore/Cafe | Asheville, NC
McIntyre's Books Author Events Alexandra Chasin – Assassin of Youth: A Kaleidoscopic History of Harry J. Anslinger's War on Drugs   (author appearance)
Alexandra Chasin | 05/12/2017, 06:00 pm | McIntyre's Fine Books | Pittsboro, NC
YA Trifecta: Jennifer E. Smith (Windfall); Julie Buxbaum (Tell Me Three Things); Jeff Zentner (Goodbye Days)  (author appearance)
Jennifer E. Smith | 05/12/2017, 07:00 pm | Quail Ridge Books & Music | Raleigh, NC
John Trump, Still & Barrel: Craft Spirits in the Old North State  (author appearance)
John Trump | 05/12/2017, 07:00 pm | Scuppernong Books | Greensboro, NC
Stephanie Danler Author of Sweetbitter  (author appearance)
Stephanie Danler | 05/12/2017, 11:00 am | Litchfield Books | Pawleys Island, SC
Fred Koehler at Kidsfest  (author appearance)
Fred Koehler | 05/13/2017, 11:00 am | Bookmark It | Orlando, FL
Christina Farley at KidsFest  (author appearance)
Christina Farley | 05/13/2017, 01:30 pm | Bookmark It | Orlando, FL
ANTONIO VECIANA & CARLOS HARRISON - Trained to Kill - Gables  (author appearance)
Antonio Veciana | 05/13/2017, 03:00 pm | Books & Books Inc | Coral Gables, FL
Wendy Dingwall will speak and sign Toxic Cruise  (author appearance)
Wendy Dingwall | 05/13/2017, 01:00 pm | Murder on the Beach Mystery Bookstore | Delray Beach, FL
Sabra Steinsiek Signs A Time for Love  (author appearance)
Sabra Steinsiek | 05/13/2017, 10:00 am | Sundog Books | Santa Rosa Beach, FL
Author Denene Millner: Early Sunday Morning and My Brown Baby  (author appearance)
Denene Millner | 05/13/2017, 10:00 am | Avid Bookshop at Five Points | Athens, GA
Mary Kay Andrews-The Beach House Cookbook at Luxury Living Show  (author appearance)
Mary Kay Andrews | 05/13/2017, 12:00 pm | Eagle Eye Book Shop | Atlanta, GA
Sacred Violence Release Party, Author Talk, and Discussion  (author appearance)
Paul Feather | 05/13/2017, 05:00 pm | Underground Books | Carrollton, GA
Lebern Dills' Book of Local Stories  (author appearance)
Lebern Dills | 05/13/2017, 04:00 pm | City Lights Bookstore | Sylva, NC
Children's Illustrator KATIE KATH presents MY KICKS  (author appearance)
Katie Kath | 05/13/2017, 11:00 am | Malaprop's Bookstore/Cafe | Asheville, NC
Lee Smith – Dimestore, A Writer's Life   (author appearance)
Lee Smith | 05/13/2017, 11:00 am | McIntyre's Fine Books | Pittsboro, NC
Local Children's Author Event: Beth Bowen - Hello Family I'm Home  (author appearance)
Beth Bowen | 05/13/2017, 11:00 am | Park Road Books | Charlotte, NC
Adam Rubin - Dragons Love Tacos 2: The Sequel  (author appearance)
Adam Rubin | 05/13/2017, 10:00 am | Quail Ridge Books & Music | Raleigh, NC
Books, Bites, & Bubbly -- A Bublish Women's Fiction Panel at Fiction Addiction  (author appearance)
Pamela Poole | 05/13/2017, 02:00 pm | Fiction Addiction | Greenville, SC
David Burnsworth Reading and Signing  (author appearance)
David Burnsworth | 05/13/2017, 01:00 pm | Hub City Bookshop | Spartanburg, SC
Local Author Event: John Buckley - In Concert with Death  (author appearance)
John Buckley | 05/14/2017, 02:00 pm | Park Road Books | Charlotte, NC
Author Rodeo: Regina Gale & Hank McGovern  (author appearance)
Regina Gale | 05/14/2017, 03:00 pm | Scuppernong Books | Greensboro, NC
Kristy Woodson Harvey: SLIGHTLY SOUTH OF SIMPLE   (author appearance)
Kristy Woodson Harvey | 05/15/2017, 05:00 pm | Avid Bookshop | Athens, GA
Edan Lepucki with WOMAN NO. 17  (author appearance)
Edan Lepucki | 05/15/2017, 05:00 pm | Square Books | Oxford, MS
Sonia Belasco discusses her debut YA novel Speak of Me As I Am  (author appearance)
Sonia Belasco | 05/15/2017, 07:00 pm | Flyleaf Books | Chapel Hill, NC
Author Event: Dr. Tressie McMillan Cottom - Lower Ed  (author appearance)
Tressie McMillan | 05/15/2017, 07:00 pm | Park Road Books | Charlotte, NC
Mary Kay Andrews - The Beach House Cookbook (Signing Line Ticket event)  (author appearance)
Mary Kay Andrews | 05/15/2017, 07:00 pm | Quail Ridge Books & Music | Raleigh, NC
Leslie Lawrence - The Death of Fred Astaire: And Other Essays from a Life Outside the Lines  (author appearance)
Leslie Lawrence | 05/15/2017, 07:00 pm | Regulator Bookshop | Durham, NC
Dorothea Benton Frank PreLaunch Party for Same Beach, Next Year  (author appearance)
Dorothea Benton Frank | 05/15/2017, 05:00 pm | Litchfield Books | Pawleys Island, SC
Brian Freeman presents Marathon  (author appearance)
Brian Freeman | 05/16/2017, 06:00 pm | Vero Beach Book Center | Vero Beach, FL
Lucy Buffett, Gumbo Love & Lulu's Kitchen  (author appearance)
Lucy Buffett | 05/16/2017, 06:30 pm | FoxTale Book Shoppe | Woodstock, GA
James P. Farwell, Virginia N. Roddy, Yvonne Chalker, Geoffery Elkins, and Gary Elkins: The Architecture of Cybersecurity   (author appearance)
James P. | 05/16/2017, 06:00 pm | Garden District Book Shop | New Orleans, LA
Lynn Faust with FIREFLIES, GLOW-WORMS, AND LIGHTNING BUGS  (author appearance)
Lynn Faust | 05/16/2017, 05:00 pm | Square Books | Oxford, MS
A Reading and Signing with Mary Kay Andrews  (author appearance)
Mary Kay Andrews | 05/16/2017, 12:30 pm | Bookmarks | Winston-Salem, NC
Carrie Knowles - A Garden Wall in Provence  (author appearance)
Carrie Knowles | 05/16/2017, 07:00 pm | Quail Ridge Books & Music | Raleigh, NC
John Trump - Still & Barrel: Craft Spirits in the Old North State  (author appearance)
John Trump | 05/16/2017, 07:00 pm | Regulator Bookshop | Durham, NC
Robert J. Norris, Exonerated: A History of the Innocence Movement  (author appearance)
Robert J. | 05/16/2017, 07:00 pm | Scuppernong Books | Greensboro, NC
ReadUp All Year: Brendan Reichs Book Talk & Signing   (author appearance)
Brendan Reichs | 05/16/2017, 06:00 pm | Fiction Addiction | Greenville, SC
Dorothea Benton Frank Author of Same Beach, Next Year  (author appearance)
Dorothea Benton Frank | 05/16/2017, 11:00 am | Litchfield Books | Pawleys Island, SC
Author Edan Lepucki: WOMAN NO. 17  (author appearance)
Edan Lepucki | 05/17/2017, 06:30 pm | Avid Bookshop at Five Points | Athens, GA
Omar El Akkad: American War   (author appearance)
Omar El | 05/17/2017, 06:00 pm | Garden District Book Shop | New Orleans, LA
John T. Edge with THE POTLIKKER PAPERS  (author appearance)
John T. Edge | 05/17/2017, 05:00 pm | Square Books | Oxford, MS
Local Author Event: Joshua Robertson - Maharia(The Kaelandur Series #3)  (author appearance)
Joshua Robertson | 05/17/2017, 07:00 pm | Park Road Books | Charlotte, NC
Nancy Thayer - Secrets in Summer  (author appearance)
Nancy Thayer | 05/17/2017, 07:00 pm | Quail Ridge Books & Music | Raleigh, NC
Luncheon with Dorothea Benton Frank  (author appearance)
Dorothea Benton Frank | 05/17/2017, 12:00 pm | Books on Broad | Camden, SC
Book Talk & Signing with New York Times Bestselling Author Mary Kay Andrews  (author appearance)
Mary Kay Andrews | 05/17/2017, 02:00 pm | Fiction Addiction | Greenville, SC
Authors Round the South
www.authorsroundthesouth.com
Lady Banks is sponsored by the Southern Independent Booksellers Alliance, in support of independent bookstores in the South | SIBA | 3806 Yale Dr. | Columbia, SC 28409
You are receiving this email at @@email@@. If you wish to stop receiving email from us, you can simply remove yourself by replying with "unsubscribe" in the subject or by visiting: @@unsubscribe_url@@
---