Details

Published: 16 April 2017

16 April 2017
{Moving forward while thinking about the past.}
In which her ladyship offers the ultimate Southern reading list, Ms. Kristy Woodson Harvey insists there is life after 50, Mr. J. Drew Lanham compares himself to a woodpecker, and Mr. Robert Morgan's family farm is now a trailer park.
April 16, 2017
Dearest Readers
The Southern Book Prize finalists have been announced -- forty-five great Southern books in eleven different categories. Some will be familiar, but not all -- so if you've been wondering what to read next, or planning your book club's summer selections, or trying to decide what to stuff in your bag when you go on vacation, well wonder no longer:
2017 Southern Book Prize Finalists
FICTION
Coming of Age
Commonwealth by Ann Patchett (Harper, 9780062491794) 
Lies and Other Acts of Love by Kristy Woodson Harvey (Berkley Books, 9781101987063)  
Long Way Gone by Charles Martin (Thomas Nelson, 9780718084714) 
The Serpent King by Jeff Zentner (Crown Books for Young Readers, 9780553524024)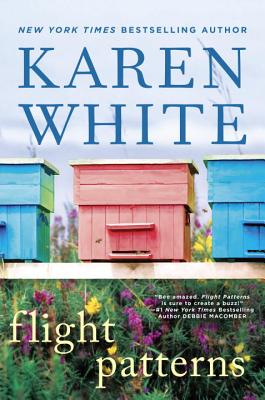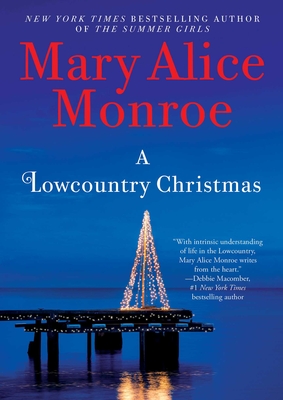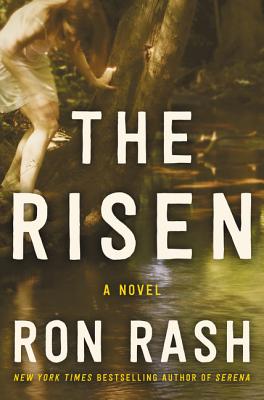 Family Life
Flight Patterns by Karen White (Berkley Books, 9780451470911) 
A Lowcountry Christmas by Mary Alice Monroe (Gallery Books, 9781501125539) 
The Risen by Ron Rash (Ecco, 9780062436313)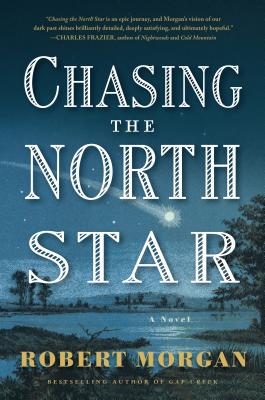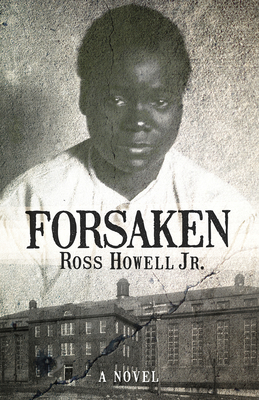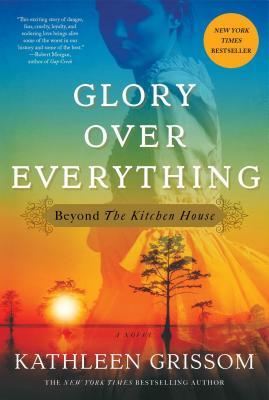 Historical
Chasing the North Star by Robert Morgan (Algonquin Books, 9781565126275) 
Forsaken by Ross Howell Jr (NewSouth Books, 9781588383174) 
Glory Over Everything: Beyond the Kitchen House by Kathleen Grissom (Simon & Schuster, 9781476748443)
Literary
Fallen Land by Taylor Brown (St. Martin's Press, 9781250077974) 
Miss Jane by Brad Watson (W. W. Norton & Company, 9780393241730) 
Over the Plain Houses by Julia Franks (Hub City Press, 9781938235214)  
Perfume River by Robert Olen Butler (Atlantic Monthly Press, 9780802125750)
Mystery & Detective
The Kept Woman by Karin Slaughter (William Morrow & Company, 9780062430212) 
Lowcountry Book Club by Susan M Boyer (Henery Press, 9781635110456) 
Miss Julia Inherits a Mess by Ann B Ross (Viking, 9780525427124) 
Prayers the Devil Answers by Sharyn McCrumb (Atria Books, 9781476772813)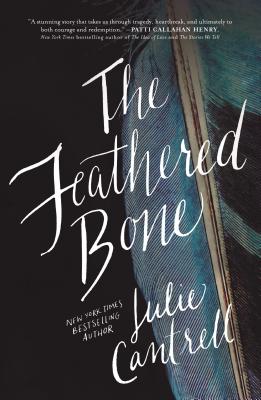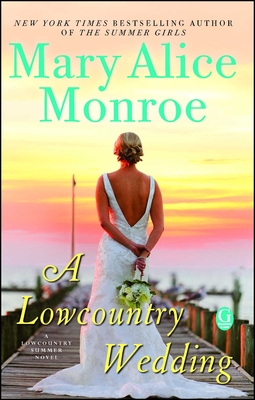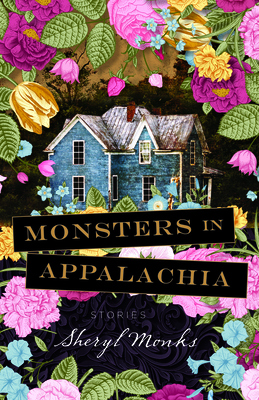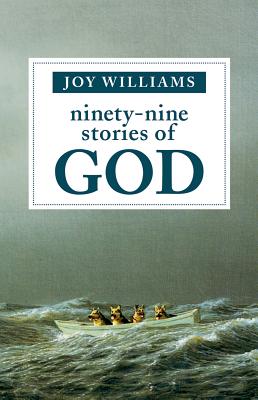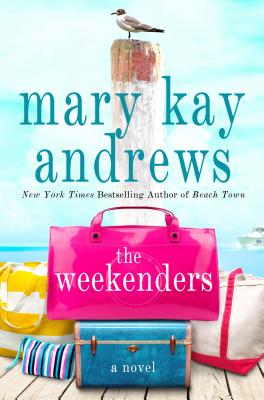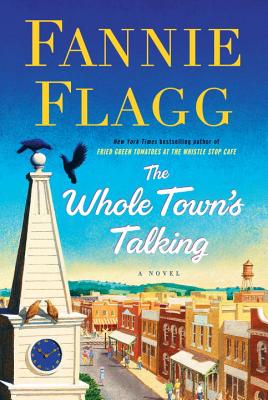 Southern Stories & Stories by Southerners
The Feathered Bone by Julie Cantrell (Thomas Nelson, 9780718037628) 
A Lowcountry Wedding by Mary Alice Monroe (Gallery Books, 9781501125430) 
Monsters in Appalachia: Stories by Sheryl Monks (West Virginia University Press, 9781943665396)  
Ninety-Nine Stories of God by Joy Williams (Tin House Books, 9781941040355) 
The Weekenders by Mary Kay Andrews (St. Martin's Press, 9781250065940) 
The Whole Town's Talking by Fannie Flagg (Random House, 9781400065950)
Thriller
Darktown by Thomas Mullen (Atria Books, 9781501133862)  
Redemption Road by John Hart (Thomas Dunne Books, 9780312380366) 
Underground Airlines by Ben H Winters (Mulholland Books, 9780316261241) 
The Whistler by John Grisham (Doubleday Books, 9780385541190)
JUVENILE
Gertie's Leap to Greatness by Kate Beasley; Jillian Tamaki (Farrar, Straus and Giroux, 9780374302610)
Lily and Dunkin by Donna Gephart (Delacorte Press, 9780553536744)  
Raymie Nightingale by Kate DiCamillo (Candlewick, 9780763681173) 
The Secret Keepers by Trenton Lee Stewart ; Diana Sudyka (Little, Brown Books for Young Readers, 9780316389556) 
Serafina and the Twisted Staff by Robert Beatty (Disney-Hyperion, 9781484775035)
NONFICTION
Biography, Autobiography, & Memoir
Dimestore: A Writer's Life by Lee Smith (Algonquin Books, 9781616205027) 
The Gatekeeper: Missy Lehand, FDR, and the Untold Story of the Partnership That Defined a Presidency by Kathryn Smith (Touchstone, 9781501114960) 
The Home Place: Memoirs of a Colored Man's Love Affair with Nature by J Drew Lanham (Milkweed, 9781571313157)  
My Father, the Pornographer: A Memoir by Chris Offutt (Atria Books, 9781501112461)
Cooking
Deep Run Roots: Stories and Recipes from My Corner of the South by Vivian Howard (Little Brown and Company, 9780316381109)
Hungry Is a Mighty Fine Sauce Cookbook: Recipes and Ramblings from the Belle of All Things Southern by Shellie Rushing Tomlinson (Shiloh Run Press, 9781634097826)
Victuals: An Appalachian Journey, with Recipes by Ronni Lundy; Johnny Autry (Clarkson Potter Publishers, 9780804186742)
Creative Nonfiction
The Fire This Time: A New Generation Speaks about Race by Jesmyn Ward (Scribner Book Company, 9781501126345) 
Hillbilly Elegy: A Memoir of a Family and Culture in Crisis by J D Vance (Harper, 9780062300546) 
A Lowcountry Heart: Reflections on a Writing Life by Pat Conroy (Nan A. Talese, 9780385530866) 
Poems: New and Selected by Ron Rash (Ecco Press, 9780062435507)  
Truevine: Two Brothers, a Kidnapping, and a Mother's Quest: A True Story of the Jim Crow South by Beth Macy (Little Brown and Company, 9780316337540) 
For more information about the Southern Book Prize, visit 
http://www.authorsroundthesouth.com/read-this/siba-book-awards

her ladyship, the editor
Lady Banks' Pick of the Week
---
Noteworthy poetry and prose from her ladyship's bedside reading stack.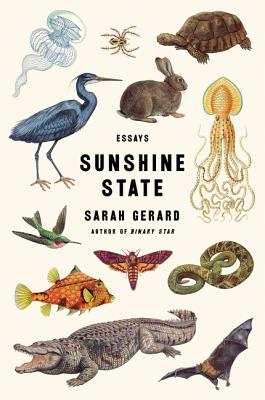 The Suncoast Seabird Sanctuary was founded in 1971 when Ralph Heath, a newly graduated premed zoology student on his way to do some Christmas shopping, brought home a cormorant he'd found dragging a broken wing on the side of Gulf Boulevard. At the time, Ralph was living with his wife Linda, and his parents in his robin's-egg-colored childhood home, which later became, and remains, the sanctuary office. With the help of a local veterinarian, Ralph and his father nursed the bird back to health, named it Maynard, and let it live in their front yard. Soon after, a local bait fisherman caught wind of their success and brought them an injured gull. Then the postman left a bird on their doorstep. Then birds began arriving outside their front door every day.
--Sarah Gerard, from "Sunshine State" in Sunshine State: Essays, (Harper Perennial, 2017)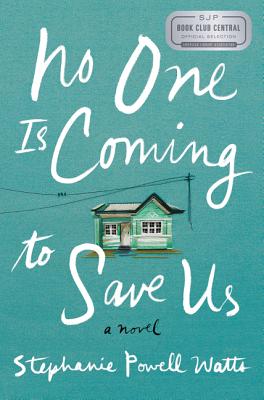 "I'm really fascinated by that — how do you harness the resolve to move forward, and also thinking about the past."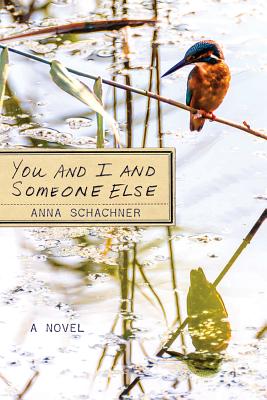 "The reappearance of an ex doesn't have to evoke jealousy. And secrets don't require a shattering of the earth to be earth shattering."
Recommended reading from Southern Indie Booksellers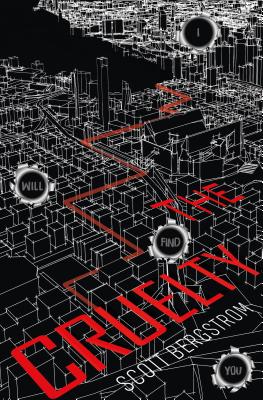 Seventeen year old Gwen's father has disappeared. She refuses to accept that he just abandoned her while on a diplomatic assignment. She uses a "certain set of skills" gained by her father's resources to track him to the underbelly of Europe. Think Taken, except the bad-ass daughter has to save her father. Full of action and excitement.
The Cruelty by Scott Bergstrom ($18.99, Feiwel & Friends), recommended by Mary, The Country Bookshop, Southern Pines, NC.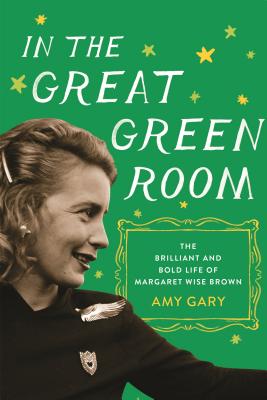 Margaret Wise Brown left this earth far too soon, but in the little time she was here, she created a mind-blowing amount of children's books that captured, "with a sense of awe and wonder," the magic of childhood. Gary's pitch-perfect account of Brown's life is filled with her subject's whimsy and zest for life, and it reveals the many hurdles Brown faced in trying to go against the grain in her work life and love life. Chapter by chapter, Gary builds a loving portrait of a woman whose childlike view of the world lent her an extraordinary gift in writing for children and who battled turmoil within and without despite her playful, witty exterior. This book is proof of Margaret Wise Brown's "radiant living that was lived among us."
In the Great Green Room: The Brilliant and Bold Life of Margaret Wise Brown by Amy Gary ($26.99, Flatiron Books), recommended by Hannah, Avid Bookshop, Athens, GA.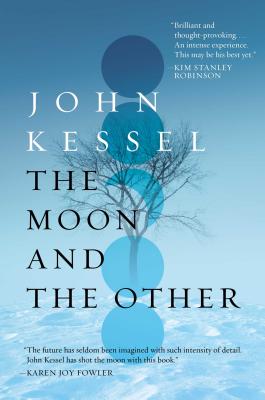 In his new novel, The Moon and the Other, set in the near future on the moon, John Kessel again demonstrates his visionary and compassionate eye. Through a lens of gender roles as they play out in the political clash of a matriarchy--The Society of Cousins--and a patriarchy--Persepolis--and in the lives of several of their citizens, Kessel explores human desire, expectation, emotion and alienation. Pointedly, too, he gives keen insights into how technology and coercion, in one form or another, affect our existence.
The Moon and the Other ($27.99. Saga), recommended by Ken, Quail Ridge Books, Raleigh, NC.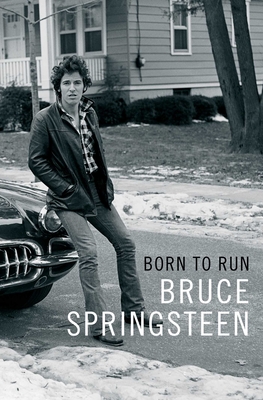 If you have listened to Springsteen's music over the years, you know this man has a way with words. His memoir proves that this is also true on the printed page. But if you find that you miss his voice, don't worry: he reads the audio.
Born to Run (audio book) by Bruce Springsteen ($29.99, Simon & Schuster Audio), recommended by Karen, Parnassus Books, Nashville, TN.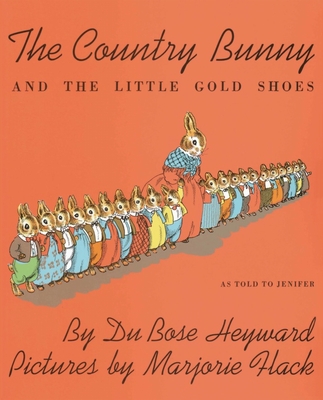 Erica at Lemuria Books encourages readers to rediscover DuBose Heyward's (author of Porgy, the inspiration of Gershwin's Porgy and Bess) iconic children's book The Country Bunny and the Little Gold Shoes. First published in 1939, and filled with Marjorie Flack's charming illustrations, this Easter classic is worth visiting all year long. "I've recently gone back and reread it and I was shocked by its deeper meaning, and how wonderfully it is crafted for both children and parents," writes Erica. Read more on Lemuria's blog.
The Country Bunny and the Little Gold Shoes by DuBose Heyward and Marjorie Flack ($7.99, Houghton Mifflin), recommended by Erica, Lemuria Books, Jackson, MS.
More bookseller recommendations
top | share this
---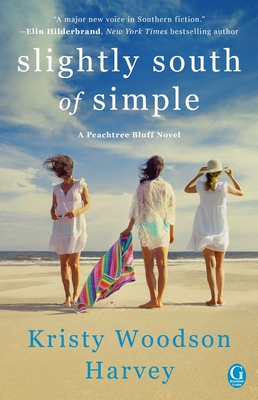 "She has also created a believable mother who has found the truth — there is life after 50. "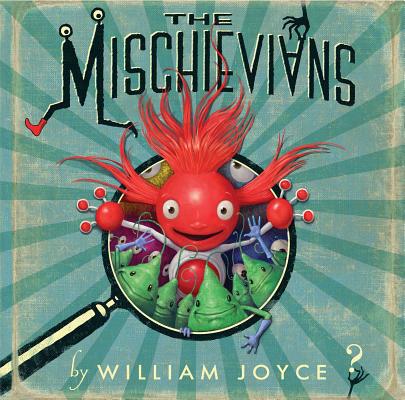 "Joyce said in a release that Shreveport is his hometown and he intends on bringing back the company to its original purpose."
William Joyce can (stay) home again
The List: The Southern Book Prize Long List, Thrillers Fiction Category
The 2017 Southern Book Prize Long (Long, Loooong) List was announced on April 3, featuring the entire list of nominated titles.  Over 140 great Southern books were nominated by Southern Indie booksellers, making the Long List one of the most comprehensive and exciting reading lists of new Southern literature. See the entire list here.
---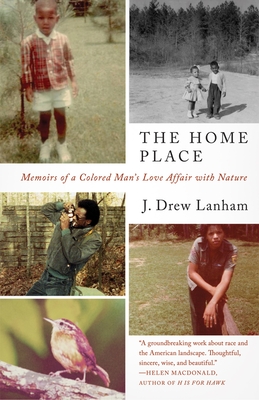 "The chances of seeing someone while on the trail who looks like me is only slightly greater than those of reporting an ivory-billed woodpecker."
"A shop which is part school, part news updates, part of my very heart work every day!"
a love letter to Regulator Bookshop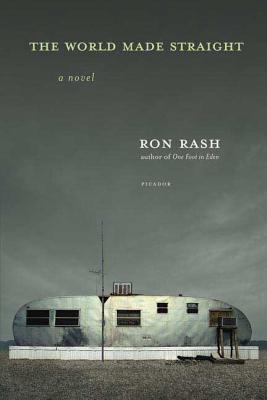 "Escape may be possible, but it comes at a price."
Ron Rash: disturbing but well worth the effort
A Chicago Tribune Exciting Book for 2017 • A Buzzfeed Most Exciting Book for 2017 • A The Millions Great 2017 Preview Pick• A Huffington Post 2017 Preview Pick • A PW Spring 2017 Top 10 Pick in Essays & Literary Criticism
"Brave, keenly observational, and humanitarian…. Gerard's collection leaves an indelible impression." -- Publishers Weekly, starred review
"These large-hearted, meticulous essays offer an uncanny x-ray of our national psyche... showing us both the grand beauty of our American dreams and the heartbreaking devastation they wreak." -- Garth Greenwell, author of What Belongs to You
Sarah Gerard follows her breakout novel, Binary Star, with the dynamic essay collection Sunshine State, which explores Florida as a microcosm of the most pressing economic and environmental perils haunting our society.
In the collection's title essay, Gerard volunteers at the Suncoast Seabird Sanctuary, a world renowned bird refuge. There she meets its founder, who once modeled with a pelican on his arm for a Dewar's Scotch campaign but has since declined into a pit of fraud and madness. He becomes our embezzling protagonist whose tales about the birds he "rescues" never quite add up. Gerard's personal stories are no less eerie or poignant: An essay that begins as a look at Gerard's first relationship becomes a heart-wrenching exploration of acquaintance rape and consent. An account of intimate female friendship pivots midway through, morphing into a meditation on jealousy and class.
With the personal insight of The Empathy Exams, the societal exposal of Nickel and Dimed, and the stylistic innovation and intensity of her own break-out debut novel Binary Star, Sarah Gerard's Sunshine State uses the intimately personal to unearth the deep reservoirs of humanity buried in the corners of our world often hardest to face.
The Sunshine State: Essays by Sarah Gerard | Harper Perennial | 9780062434876 | $16.99
---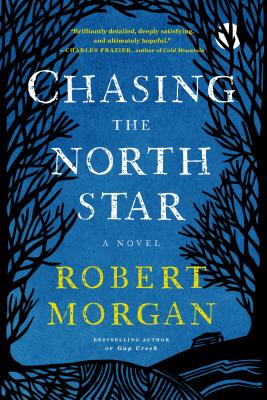 "His family's farmland down in Green River is now a trailer park. "
Robert Morgan and The bygone spirit of the Blue Ridge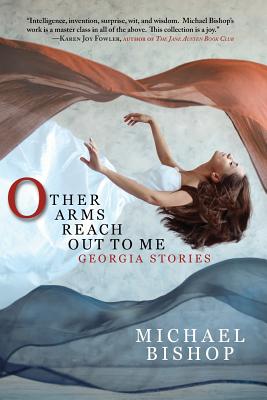 "It represents the culmination of a career-long project that I did not fully realize that I had embarked upon"
For the week ending April 9. Books on the Southern Indie Bestseller List that are southern in nature or have been recently recommended by southern indie booksellers.


- The Pat Conroy Southern Book Prize |
- A SIBA Okra Pick 
See the full list here
Printable versions: Hardcover | Paperback | Children.
HARDCOVER
FICTION

1. Mississippi Blood
Greg Iles, Morrow, $28.99, 9780062311153
2. A Gentleman in Moscow
Amor Towles, Viking, $27, 9780670026197
3. Lincoln in the Bardo
George Saunders, Random House, $28, 9780812995343
4. Norse Mythology
Neil Gaiman, Norton, $25.95, 9780393609097
5. The Women in the Castle
Jessica Shattuck, Morrow, $26.99, 9780062563668

HARDCOVER
NONFICTION

1. Hallelujah Anyway: Rediscovering Mercy
Anne Lamott, Riverhead Books, $20, 9780735213586
2. Hillbilly Elegy
J.D. Vance, Harper, $27.99, 9780062300546
3. The Book of Joy
The Dalai Lama, Archbishop Desmond Tutu, Avery, $26, 9780399185045
4. The Truth About Your Future
Ric Edelman, S&S, $26, 9781501163807
5. The Kim Kardashian Principle: Why Shameless Sells (and How to Do It Right)
Jeetendr Sehdev, St. Martin's, $26.99, 9781250107527

Also of note:

8. Eveningland: Stories
Michael Knight, Atlantic Monthly Press, $25, 9780802125972
10. Dimestore: A Writer's Life
Lee Smith, Algonquin, $15.95, 9781616206468
8. Serafina and the Black Cloak
Robert Beatty, Disney/Hyperion, $7.99, 9781484711873
Click on a book to purchase from a great indie bookstore! See the full Southern Indie Bestseller list and the books that are Special to the Southern List here.
---
Events at Southern Indie Bookstores
See the full calendar | Find a Southern Indie Bookstore near you
Vicki Covington - Once in a Blue Moon  (author appearance)
Vicki Covington | 04/20/2017, 05:00 pm | Alabama Booksmith | Birmingham, AL
Liz Nickels - The Wall Street Tales - Bal Harbour Shops  (author appearance)
Liz Nickels | 04/20/2017, 06:00 pm | Books & Books Inc | Coral Gables, FL
You Are a Badass at Making Money - Jen Sincero - Gables  (author appearance)
Jen Sincero | 04/20/2017, 06:30 pm | Books & Books Inc | Coral Gables, FL
Dani Shapiro - Hourglass - Gables  (author appearance)
Dani Shapiro | 04/20/2017, 08:00 pm | Books & Books Inc | Coral Gables, FL
Norm Champ - GOING PUBLIC   (author appearance)
Norm Champ | 04/20/2017, 07:00 pm | A Cappella Books | Atlanta, GA
Julie Buntin with MARLENA (at the Lyric)  (author appearance)
Julie Buntin | 04/20/2017, 06:00 pm | Square Books | Oxford, MS
Nathan Pieplow with PETERSON FIELD GUIDE TO BIRD SOUNDS OF EASTERN NORTH AMERICA (at the Lyric)  (author appearance)
Nathan Pieplow | 04/20/2017, 06:00 pm | Square Books | Oxford, MS
Coffee with the Poet Featuring Kathy Nelson  (author appearance)
Kathy Nelson | 04/20/2017, 10:30 am | City Lights Bookstore | Sylva, NC
Lisa Feldman Barrett discusses her book How Emotions Are Made: The Secret Life of the Brain  (author appearance)
Lisa Feldman Barrett | 04/20/2017, 07:00 pm | Flyleaf Books | Chapel Hill, NC
CYNTHIA D'APRIX SWEENEY presents THE NEST  (author appearance)
Cynthia D'Aprix Sweeney | 04/20/2017, 02:15 pm | Malaprop's Bookstore/Cafe | Asheville, NC
Southern Author: Jerry Shinn - A Voice of His Time  (author appearance)
Jerry Shinn | 04/20/2017, 07:00 pm | Park Road Books | Charlotte, NC
Benjamin Waterhouse, Land of Enterprise: A Business History of the United States  (author appearance)
Benjamin Waterhouse | 04/20/2017, 07:00 pm | Regulator Bookshop | Durham, NC
Lisa Yarger, Lovie: The Story of a Southern Midwife and an Unlikely Friendship  (author appearance)
Lisa Yarger | 04/20/2017, 07:00 pm | Scuppernong Books | Greensboro, NC
Robert Morgan Book Talk & Signing  (author appearance)
Robert Morgan | 04/20/2017, 06:00 pm | Fiction Addiction | Greenville, SC
Hannah Palmer Spartanburg Book Launch   (author appearance)
Hannah Palmer | 04/20/2017, 07:00 pm | Hub City Bookshop | Spartanburg, SC
Author event with Carolyn and Clark Baker Work, Play Pray Hard  (author appearance)
Carolyn and Clark Baker | 04/20/2017, 05:00 pm | Parnassus Books | Nashville, TN
Gonzalo Brito - Mindfulness - Gables  (author appearance)
Gonzalo Brito | 04/21/2017, 05:30 pm | Books & Books Inc | Coral Gables, FL
David H Weisberg - The American Plan - Gables  (author appearance)
04/21/2017, 08:00 pm | Books & Books Inc | Coral Gables, FL
I Like You a Latte Story Hour with Miss Erin & Special Guest Baristas  (author appearance)
04/21/2017, 10:30 am | Vero Beach Book Center | Vero Beach, FL
John Patrick Bray: THE BEST PLAYS FROM AMERICAN THEATER FESTIVALS 2015  (author appearance)
John Patrick Bray | 04/21/2017, 06:30 pm | Avid Bookshop | Athens, GA
Kristen Radtke discusses her graphic memoir Imagine Wanting Only This  (author appearance)
Kristen Radtke | 04/21/2017, 07:00 pm | Flyleaf Books | Chapel Hill, NC
SCOTT MAHAN presents ARE YOU AFRAID OF SNAKES?: A DOCTOR'S EXPLORATION OF ALTERNATIVE MEDICINE  (author appearance)
Scott Mahan | 04/21/2017, 07:00 pm | Malaprop's Bookstore/Cafe | Asheville, NC
Nicolas Saperstein In-Store Signing  (author appearance)
Nicolas Saperstein | 04/21/2017, 12:00 pm | Fiction Addiction | Greenville, SC
Eddie Anders Launch Party  (author appearance)
Eddie Anders | 04/21/2017, 05:00 pm | Fiction Addiction | Greenville, SC
Musician and Author Eddie Anders to Launch Debut Book at Fiction Addiction  (author appearance)
Eddie Anders | 04/21/2017, 05:00 pm | Fiction Addiction | Greenville, SC
Julie James Author of The Thing About Love  (author appearance)
Julie James | 04/21/2017, 11:00 am | Litchfield Books | Pawleys Island, SC
Jerry Blanton - Nightmare Enemy, Dream Friend - Gables  (author appearance)
Jerry Blanton | 04/22/2017, 07:00 pm | Books & Books Inc | Coral Gables, FL
Earth Day Celebrations with Nic Stoltzfus  (author appearance)
Nic Stoltzfus | 04/22/2017, 08:30 am | Sundog Books | Santa Rosa Beach, FL
Charlamagne Tha God is Coming to Atlanta!  (author appearance)
Charlamagne Tha | 04/22/2017, 04:00 pm | A Cappella Books | Atlanta, GA
Classic City Chef Demo with Juanina Kocher and Peter Dale  (author appearance)
Juanina Cantrell | 04/22/2017, 10:00 am | Avid Bookshop | Athens, GA
Author Jingle Davis: ISLAND PASSAGES  (author appearance)
Jingle Davis | 04/22/2017, 06:30 pm | Avid Bookshop | Athens, GA
Julie James, The Thing About Love  (author appearance)
Julie James | 04/22/2017, 01:00 am | FoxTale Book Shoppe | Woodstock, GA
TRIO Art Show Reception – Authors, Songwriters & Visual Artists  (other event)
04/22/2017, 03:00 pm | FoxTale Book Shoppe | Woodstock, GA
Meet Robyn Stone, Author of Add A Pinch  (author appearance)
Robyn Stone | 04/22/2017, 11:00 am | Horton's Books & Gifts | Carrollton, GA
David Joy  (author appearance)
David Joy | 04/22/2017, 03:00 pm | Blue Ridge Books & News | Waynesville, NC
North Carolina Moonshine: An Illicit History  (author appearance)
Barbara Mulder | 04/22/2017, 03:00 pm | City Lights Bookstore | Sylva, NC
Story Time with Conni Branscom, author  (author appearance)
Conni Branscom | 04/22/2017, 10:00 am | Main Street Books | Davidson, NC
CAROLINE MCALLISTER presents JOHN RONALD'S DRAGON  (author appearance)
Caroline McAllister | 04/22/2017, 11:00 am | Malaprop's Bookstore/Cafe | Asheville, NC
HANNAH PALMER presents FLIGHT PATH  (author appearance)
Hannah Palmer | 04/22/2017, 07:00 pm | Malaprop's Bookstore/Cafe | Asheville, NC
David Blevins – North Carolina's Barrier Islands   (author appearance)
David Blevins | 04/22/2017, 02:00 pm | McIntyre's Fine Books | Pittsboro, NC
Southern Author Event: Jessica McEachern - When I Grow Up  (author appearance)
Jessica McEachern | 04/22/2017, 11:00 am | Park Road Books | Charlotte, NC
Southern Author Event: Jan Mccanless - Murder for Profit  (author appearance)
Jan McCanless | 04/22/2017, 12:00 pm | Park Road Books | Charlotte, NC
Jay Chandrasekhar - Mustache Shenanigans (Meet & Greet Signing)  (author appearance)
Jay Chandrasekhar | 04/22/2017, 12:00 pm | Quail Ridge Books & Music | Raleigh, NC
Brigid Washington - Coconut. Ginger. Shrimp. Rum  (author appearance)
Brigid Washington | 04/22/2017, 03:00 pm | Quail Ridge Books & Music | Raleigh, NC
Author event with Sue Wasserman author of A Moment's Notice  (author appearance)
Sue Wasserman | 04/22/2017, 02:00 pm | Parnassus Books | Nashville, TN
Loretta Cobb  (author appearance)
Loretta Cobb | 04/23/2017, 01:00 pm | Page & Palette | Fairhope, AL
Fefi TeVe - Despertar vs. Crecer - Gables  (author appearance)
Fefi TeVe | 04/23/2017, 10:00 am | Books & Books Inc | Coral Gables, FL
Peggy Gaines - 3/4 Full: Blessings from a New Perspective - Gables  (author appearance)
Peggy Gaines | 04/23/2017, 04:00 pm | Books & Books Inc | Coral Gables, FL
Jan Becker - The Sunshine Chronicles - Gables  (author appearance)
Jan Becker | 04/23/2017, 06:00 pm | Books & Books Inc | Coral Gables, FL
Tillar Mazzeo - IRENA'S CHILDREN  (author appearance)
Tillar Mazzeo | 04/23/2017, 07:30 pm | A Cappella Books | Atlanta, GA
Poets for Peace  (author appearance)
Multiple Authors | 04/23/2017, 04:00 pm | Avid Bookshop | Athens, GA
Jen Sincero: You Are a Badass at Making Money: Master the Mindset of Wealth   (author appearance)
Jen Sincero | 04/23/2017, 02:00 pm | Garden District Book Shop | New Orleans, LA
MARJORIE AGOSIN & EMOKE B'RACZ present HOME: AN IMAGINED LANDSCAPE  (author appearance)
Marorie Agosin | 04/23/2017, 03:00 pm | Malaprop's Bookstore/Cafe | Asheville, NC
Lee Smith - Dimestore  (author appearance)
Lee Smith | 04/23/2017, 02:00 pm | Quail Ridge Books & Music | Raleigh, NC
Bonnie Rochman - The Gene Machine  (author appearance)
Bonnie Rochman | 04/23/2017, 04:00 pm | Quail Ridge Books & Music | Raleigh, NC
Jane Sobel Klonsky - Unconditional: Older Dogs, Deeper Love - Gables  (author appearance)
Jane Sobel | 04/24/2017, 06:30 pm | Books & Books Inc | Coral Gables, FL
Randy Susan Meyers, The Widow of Wall Street  (author appearance)
Randy Susan Meyers | 04/24/2017, 06:30 pm | FoxTale Book Shoppe | Woodstock, GA
JOHN COX presents TO KILL A PEOPLE: GENOCIDE IN THE 20TH CENTURY  (author appearance)
John Cox | 04/24/2017, 07:00 pm | Malaprop's Bookstore/Cafe | Asheville, NC
Edward J. Balleisen - Fraud: An American History from Barnum to Madoff  (author appearance)
Edward J. | 04/24/2017, 07:00 am | Quail Ridge Books & Music | Raleigh, NC
Ednita Nazario - Una vida - Gables  (author appearance)
Ednita Nazario | 04/25/2017, 06:30 pm | Books & Books Inc | Coral Gables, FL
Lisa Unger  (author appearance)
Lisa Unger | 04/25/2017, 06:00 pm | Inkwood Books | Tampa, FL
Sarah Gerard presents Sunshine State: Essays  (author appearance)
Sarah Gerard | 04/25/2017, 08:00 pm | Vero Beach Book Center | Vero Beach, FL
Paul Hawken - DRAWDOWN   (author appearance)
Paul Hawken | 04/25/2017, 07:00 pm | A Cappella Books | Atlanta, GA
Stephen Shunk with Atlanta Audubon-Peterson Reference Guide to Woodpeckers  (author appearance)
Stephen Shunk | 04/25/2017, 07:00 pm | Eagle Eye Book Shop | Atlanta, GA
Joan Nathan (with Chef Alon Shaya) KING SOLOMON'S TABLE at JCC  (author appearance)
Joan Nathan | 04/25/2017, 07:00 pm | Octavia Books | New Orleans, LA
Comedy Night with Chris Smith  (author appearance)
Chris Smith | 04/25/2017, 07:00 pm | Main Street Books | Davidson, NC
KIM DINAN presents THE YELLOW ENVELOPE  (author appearance)
Kim Dinan | 04/25/2017, 04:30 pm | Malaprop's Bookstore/Cafe | Asheville, NC
Jennifer Ackerman - The Genius of Birds  (author appearance)
Jennifer Ackerman | 04/25/2017, 07:00 pm | Quail Ridge Books & Music | Raleigh, NC
Derek Gromadzki, Pilgrimage Suites  (author appearance)
Derek Gromadzki | 04/25/2017, 07:00 pm | Scuppernong Books | Greensboro, NC
David Burnsworth Launch Party  (author appearance)
David Burnsworth | 04/25/2017, 06:00 pm | Fiction Addiction | Greenville, SC
Author event with Stu G author of Words From The Hill  (author appearance)
04/25/2017, 06:30 pm | Parnassus Books | Nashville, TN
Christina Frohock - Small-Town GTMO: The Layers of Estate, Sovereignty, and Soil in U.S. Naval Station Guantánamo Bay - Gables  (author appearance)
Christina Frohock | 04/26/2017, 08:00 pm | Books & Books Inc | Coral Gables, FL
Elizabeth Kostova-The Shadow Land  (author appearance)
Elizabeth Kostova | 04/26/2017, 07:00 pm | Eagle Eye Book Shop | Atlanta, GA
Wendy Wax, One Good Thing  (author appearance)
Wendy Wax
| 04/26/2017, 06:30 pm | FoxTale Book Shoppe | Woodstock, GA
David Wiesner with FISH GIRL  (author appearance)
David Wiesner | 04/26/2017, 05:00 pm | Square Books | Oxford, MS
LOREN OLSON, MD discusses FINALLY OUT  (author appearance)
Loren A. | 04/26/2017, 07:00 pm | Malaprop's Bookstore/Cafe | Asheville, NC
Ann Cleeves – Cold Earth: A Shetland Mystery   (author appearance)
Ann Cleeves | 04/26/2017, 06:30 pm | McIntyre's Fine Books | Pittsboro, NC
Author Event: Deb Williams - Charlotte Motor Speedway; Images of Modern America  (author appearance)
Deb Williams | 04/26/2017, 07:00 pm | Park Road Books | Charlotte, NC
Marcus Sedgwick - Saint Death  (author appearance)
Marcus Sedgwick | 04/26/2017, 04:00 pm | Quail Ridge Books & Music | Raleigh, NC
Paul Hawken - Drawdown: The Most Comprehensive Plan Ever Proposed to Reverse Global Warming  (author appearance)
Paul Hawken | 04/26/2017, 07:00 pm | Quail Ridge Books & Music | Raleigh, NC
Authors Round the South
www.authorsroundthesouth.com
Lady Banks is sponsored by the Southern Independent Booksellers Alliance, in support of independent bookstores in the South.
SIBA | 3806 Yale Dr. | Columbia, SC 28409
You are receiving this email at @@email@@. If you wish to stop receiving email from us, you can simply remove yourself by replying with "unsubscribe" in the subject or by visiting: @@unsubscribe_url@@
---