Details

Published: 09 April 2017

09 April 2017
{To be lifted above the divisions and the silences.}
In which Ms. Kate DiCamillo thinks that children will always love to read, Mr. Dave Lucey is thinking about setting up his bookstore in a tent in a parking lot, and Ms. Kathryn Stripling Byer shows us how poetry lifts us up.
April 9, 2017
Dearest Readers
Her ladyship, the editor, is saddened this morning to read about the loss of Patricia McKissack, who along with Eloise Greenfield is one of her ladyship's very favorite children's book writers. Flossie and the Fox holds a special place in her ladyship's heart -- she is a fan of stories about wise little girls who outsmart their adversaries.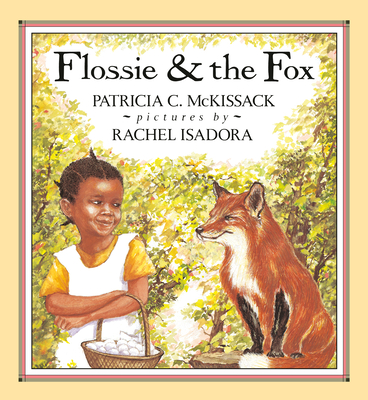 McKissack was born in Smyrna, Tennessee and says that she learned her love of storytelling from her mother, who read her poetry by Paul Laurence Dunbar, and her grandparents, who told her fairytales. Her favorite place as a child was the Nashville Public Library. 
She married Frederick McKissack in 1965, and in 1971 decided she wanted to be an author. Flossie and the Fox, her first picture book, was published in 1984. 
"Not all Southern characters were sharecroppers. They loved that black kids would get a part of history they hadn't learned," said her son, Frederick McKissack Jr, about the writing team his parents made, adding that they had a goal of showing children a wider, hitherto untold African American experience.
To that end McKissack didn't limit herself to one kind of story -- she wrote fiction and nonfiction, poetry, science fiction, beginning readers, historical fiction -- driven "to reach every child, no matter what their age or interest" as a friend stated.
Her ladyship is most fond of the stories based on African-American folktales especially because McKissack had an affinity for the stories of smart and strong girls getting the best of whomever is trying to trick them. But her historical stories are also each beautiful to a piece, infused with excitement and emotion and dignity and wonder:

her ladyship, the editor
Lady Banks' Pick of the Week
---
Noteworthy poetry and prose from her ladyship's bedside reading stack.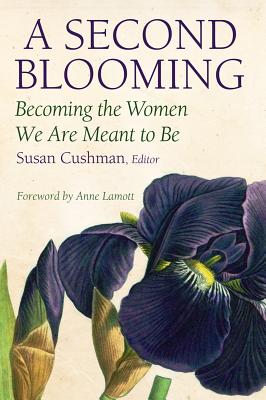 Estelle
She didn't kill him. It's the first thing you should know, but fifty years was forty-nine too many. He was sorry, shiftless but satisfies with his own image. He carried secrets in one pocket, dice always jangled in the other. But this isn't his story.
Estelle made up ten of him. She bore eight children with his name, lost one at birth and birthed another. Worked all her life in peanut mills and cotton fields. She had long, strong fingers, and a back that never broke in spite of.
When I was born the mills had been shut for many years and she was older, worn down thin. Her smile was lost to a flat line she wore morning into night. Then I was born into this earth knowing she walked in beauty. I brought out the light in her. She rocked me, fed me, kept me and remembered how to smile. In silence we sat content side-by-side and watched a gas flame flicker, heat the room, keep the ice of age and loves hurt haunting outside where it belonged.
To Estelle I was a precious story still unfolding, She marveled in the magic of my being. I was a different king of love that arrived unexpected. We both bore the melding of our generations with a simple adoration.
Still I was a child yet growing. To live and search for my first true loves and she, a woman growing older in the waiting for one true love to find her. And, rocking there on a given day, she looked out and made her fast decision. 
She left him.
--River Jordan, from "Root" in A Second Blooming, Becoming the Women We are Meant to Be, edited by Susan Cushman, (Mercer University Press, 2017)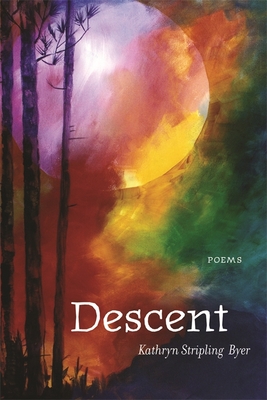 "In a time when our civil and political discourse has become so divisive, sometimes to the point where friends and neighbors are no longer speaking to each other, maybe we need the music of poetry and the joys of art in all its manifestations to lift us above the divisions and the silences."
Kathryn Stripling Byer calls for support of the arts in schools
"I am humbled to find myself mentioned alongside the likes of Cormac McCarthy, Margaret Atwood and Raymond Carver"
Ron Rash named Guggenheim Fellow for 2017
Recommended reading from Southern Indie Booksellers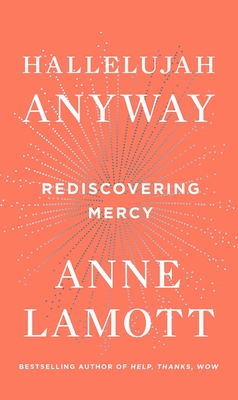 Anne Lamott again finds a way to teach us life lessons by looking at the remarkable and unremarkable things around us. Her take on mercy is one that many will find relevant. And who doesn't need to have a little mercy in these times?
Hallelujah Anyway by Anne Lamott ($20, Riverhead), recommended by Linda, Fiction Addiction, Greenville, SC.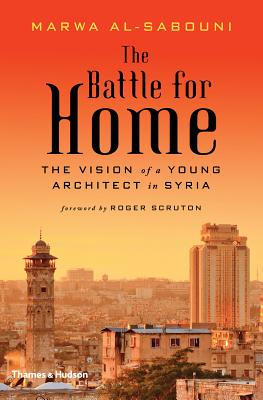 From the publisher: From Syria's tolerant past, with churches and mosques built alongside one another in Old Homs and members of different religions living harmoniously together, the book chronicles the recent breakdown of social cohesion in Syria's cities. With the lack of shared public spaces intensifying divisions within the community, and corrupt officials interfering in town planning for their own gain, these actions are symptomatic of wider abuses of power With firsthand accounts of mortar attacks and stories of refugees struggling to find a home, The Battle for Home is a compelling explanation of the personal impact of the conflict and offers hope for how architecture can play a role in rebuilding a sense of identity within a damaged society.
From Kimberly at The Country Bookshop: "An architect walks you through the building and character and history of Homs, Syria. Through sketches of buildings and towns, the current situation and how it came to pass is explained."
The Battle for Home The Vision of a Young Architect in Syria by Marwa Al-Sabouni ($25.95, Thames & Hudson), recommended by Kimberly, The Country Bookshop, Southern Pines, NC.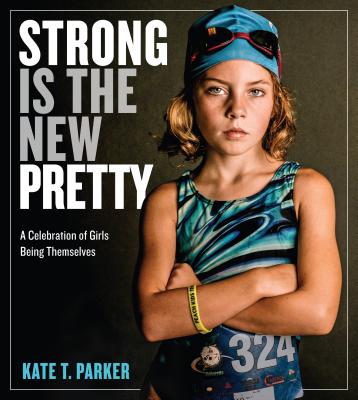 This beautiful book should be in every doctor's office, every waiting room, every home. With brilliant images of girls in their natural habitat, this book celebrates strong girls with great gusto.
Strong is the New Pretty by Kate T. Parker ($30, Workman Publishing), recommended by Rachel, Avid Bookshop, Athens, GA.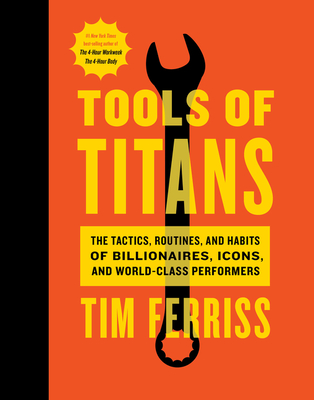 This isn't a self-help or get rich quick book; it's the ultimate browsable treasure trove of tidbits of information from the lives of individuals who are masters of their craft. Topics range from fitness & diet to friendships, work habits, tech, and everything in between. Who doesn't want to hear some sage advice from people like Arnold Schwarzenegger, Sebastian Junger, Jamie Foxx, or Sam Harris? Just the info on pg. 138 about evening and morning rituals is well worth the price of admission (and truly changed my life for the better). If you take from this book what the author intends, you'll "like 50%, love 25%, and never forget 10%."
Tools of Titans by Tim Ferriss ($28, Houghton Mifflin), recommended by Lane, Flyleaf Books, Chapel Hill, NC.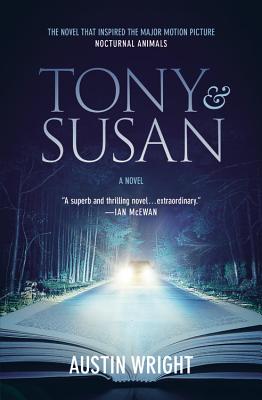 From the publisher: Fifteen years ago, Susan Morrow left her first husband, Edward Sheffield, an unpublished writer. Now, she's enduring middle class suburbia as a doctor's wife, when out of the blue she receives a package containing the manuscript of her ex-husband's first novel. He writes asking her to read the book; she was always his best critic, he says. As Susan reads, she is drawn into the fictional life of Tony Hastings, a math professor driving his family to their summer house in Maine. And as we read with her, we too become lost in Sheffield's thriller. As the Hastings' ordinary, civilized lives are disastrously, violently sent off course, Susan is plunged back into the past, forced to confront the darkness that inhabits her, and driven to name the fear that gnaws at her future and will change her life.
Mary at The Country Bookshop says Tony and Susan is a "truly creepy novel that will have you checking over your shoulder."
Tony and Susan: The Riveting Novel That Inspired the New Movie Nocturnal Animals by Austin Wright ($14.99, Grand Central Publishing), recommended by Mary, The Country Bookshop, Southern Pines, NC.
More bookseller recommendations
top | share this
---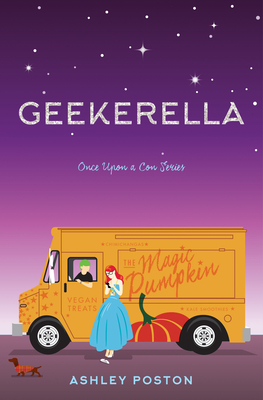 Cinderella goes to the con in this fandom-fueled twist on the classic fairy tale.

Part romance, part love letter to nerd culture, and all totally adorbs, Geekerella is a fairy tale for anyone who believes in the magic of fandom. Geek girl Elle Wittimer lives and breathes Starfield, the classic sci-fi series she grew up watching with her late father. So when she sees a cosplay contest for a new Starfield movie, she has to enter. The prize? An invitation to the ExcelsiCon Cosplay Ball, and a meet-and-greet with the actor slated to play Federation Prince Carmindor in the reboot. With savings from her gig at the Magic Pumpkin food truck (and her dad's old costume), Elle's determined to win...unless her stepsisters get there first. 
Teen actor Darien Freeman used to live for cons--before he was famous. Now they're nothing but autographs and awkward meet-and-greets. Playing Carmindor is all he's ever wanted, but the Starfield fandom has written him off as just another dumb heartthrob. As ExcelsiCon draws near, Darien feels more and more like a fake--until he meets a girl who shows him otherwise.
---
"We are dedicated to promoting reading and creating community across central North Carolina"
The Bookstores of the Piedmont, North Carolina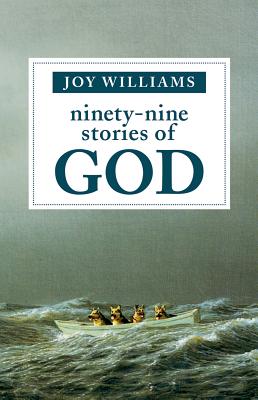 "I find that all I'm really able to do is praise. Praise the small moments in her stories that bespeak her genius; feats of language, structure, or craft—a word and concept about which she's infamously unenthusiastic—that get stuck in the gears of my mind the way a particularly catchy pop song might."
The uncanny magic of Joy Williams
"A city this size should have more bookstores"
Charlotte, NC ranks 44 out of 82 of "most  literate cities" | Full rankings
The List: The Southern Book Prize Long List, Historical Fiction Category
The 2017 Southern Book Prize Long (Long, Loooong) List was announced on April 3, featuring the entire list of nominated titles.  Over 140 great Southern books were nominated by Southern Indie booksellers, making the Long List one of the most comprehensive and exciting reading lists of new Southern literature. See the entire list here.
---
"Vicksburg has so many gifted writers, artists, musicians, chefs and other creative talent. Bringing their stories together and sharing them with our residents and visitors is the perfect role for an independent bookstore to play."
A new owner for Lorelei Books, Vicksburg, MS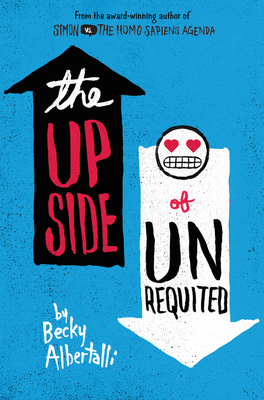 "Molly is also Jewish, but in the same way I was a bacon-eating Jew."
Becky Albertalli talks about her new book.
"A likely scenario is to "get a storage container and a tent and set it up in the parking lot of our new place.""
Page 158 in Wake Forest, NC is moving
The epic clash of two American legends-their brutal war and a battle of ideas that defined America after Reconstruction.
Oliver Otis Howard thought he was a man of destiny. Chosen to lead the Freedmen's Bureau after the Civil War, the Union Army general was entrusted with the era's most crucial task: helping millions of former slaves claim the rights of citizens. He was energized by the belief that abolition and Reconstruction, the country's great struggles for liberty and equality, were God's plan for himself and the nation. To honor his righteous commitment to a new American freedom, Howard University was named for him.
But as the nation's politics curdled in the 1870s, General Howard exiled himself from Washington, D.C., rejoined the army, and was sent across the continent to command forces in the Pacific Northwest. Shattered by Reconstruction's collapse, he assumed a new mission: forcing Native Americans to become Christian farmers on government reservations.
Howard's plans for redemption in the West ran headlong into the resistance of Chief Joseph, a young Nez Perce leader in northeastern Oregon who refused to leave his ancestral land. Claiming equal rights for Native Americans, Joseph was determined to find his way to the center of American power and convince the government to acknowledge his people's humanity and capacity for citizenship. Although his words echoed the very ideas about liberty and equality that Howard had championed during Reconstruction, in the summer of 1877 the general and his troops ruthlessly pursued hundreds of Nez Perce families through the stark and unforgiving Northern Rockies. An odyssey and a tragedy, their devastating war transfixed the nation and immortalized Chief Joseph as a hero to generations of Americans.
Recreating the Nez Perce War through the voices of its survivors, Daniel J. Sharfstein's visionary history of the West casts Howard's turn away from civil rights alongside the nation's rejection of racial equality and embrace of empire. The conflict becomes a pivotal struggle over who gets to claim the American dream: a battle of ideas about the meaning of freedom and equality, the mechanics of American power, and the limits of what the government can and should do for its people. The war that Howard and Joseph fought is one that Americans continue to fight today.
Thunder in the Mountains: Chief Joseph, Oliver Otis Howard, and the Nez Perce Warby Daniel J. Sharfstein | W.W. Norton & Company | 9780393239416 | $25.95.
---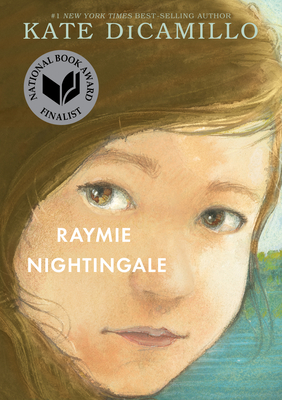 "I hear people say they're worried about kids not reading books, but I'm not seeing that"
Kate DiCamillo receives Southern Miss Medallion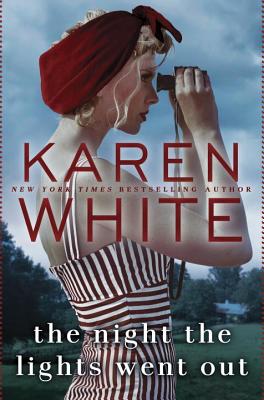 "White throws it all into this story – romance, drama, humor and murder."
For the week ending April 2. Books on the Southern Indie Bestseller List that are southern in nature or have been recently recommended by southern indie booksellers.


- The Pat Conroy Southern Book Prize |
- A SIBA Okra Pick 
See the full list here
Printable versions: Hardcover | Paperback | Children.
HARDCOVER
FICTION

1. Mississippi Blood
Greg Iles, Morrow, $28.99, 9780062311153
2. Lincoln in the Bardo
George Saunders, Random House, $28, 9780812995343
3. A Gentleman in Moscow
Amor Towles, Viking, $27, 9780670026197
4. Norse Mythology
Neil Gaiman, Norton, $25.95, 9780393609097
5. The Underground Railroad
Colson Whitehead, Doubleday, $26.95, 9780385542364

HARDCOVER
NONFICTION

1. Hillbilly Elegy
J.D. Vance, Harper, $27.99, 9780062300546
2. The Stranger in the Woods
Michael Finkel, Knopf, $25.95, 9781101875681
3. The Truth About Your Future: The Money Guide You Need Now, Later, and Much Later
Ric Edelman, S&S, $26, 9781501163807
4. The Book of Joy
The Dalai Lama, Archbishop Desmond Tutu, Avery, $26, 9780399185045
5. Old School: Life in the Sane Lane
Bill O'Reilly, Bruce Feirstein, Holt, $27, 9781250135797

Also of note:

13. The River of Kings
Taylor Brown, St. Martin's, $25.99, 9781250111753
6. A Lowcountry Heart: Reflections on a Writing Life
Pat Conroy, Nan A. Talese, $25, 9780385530866
14. Tears We Cannot Stop
Michael Eric Dyson, St. Martin's, $24.99, 9781250135995
Click on a book to purchase from a great indie bookstore! See the full Southern Indie Bestseller list and the books that are Special to the Southern List here.
---
Events at Southern Indie Bookstores
See the full calendar | Find a Southern Indie Bookstore near you
Ali Noorani - There Goes the Neighborhood - Gables  (author appearance)
Ali Noorani | 04/13/2017, 08:00 pm | Books & Books Inc | Coral Gables, FL
Eveningland: Stories: An Evening with Michael Knight  (author appearance)
Michael Knight | 04/13/2017, 05:30 pm | Midtown Reader | Tallahassee, FL
James Grippando Booksigning  (author appearance)
James Grippando | 04/13/2017, 07:00 pm | Murder on the Beach Mystery Bookstore | Delray Beach, FL
Jeffery Deaver presents The Burial Hour  (author appearance)
Jeffery Deaver | 04/13/2017, 06:00 pm | Vero Beach Book Center | Vero Beach, FL
Chris Whipple | THE GATEKEEPERS: HOW THE WHITE HOUSE CHIEFS OF STAFF DEFINE EVERY PRESIDENCY  (author appearance)
Chris Whipple | 04/13/2017, 07:00 pm | A Cappella Books | Atlanta, GA
Hannah Palmer - FLIGHT PATH   (author appearance)
Hannah Palmer | 04/13/2017, 07:00 pm | A Cappella Books | Atlanta, GA
Holly Tucker with CITY OF LIGHT, CITY OF POISON  (author appearance)
Holly Tucker | 04/13/2017, 06:00 pm | Square Books | Oxford, MS
Moonshine Sampling with Distiller and Author Troy Ball  (author appearance)
Troy Ball | 04/13/2017, 07:00 pm | Main Street Books | Davidson, NC
Stephanie Powell Watts  (author appearance)
Stephanie Powell Watts | 04/13/2017, 07:00 pm | Malaprop's Bookstore/Cafe | Asheville, NC
Author Event: Robert Morgan - Chasing the North Star  (author appearance)
Robert Morgan | 04/13/2017, 07:00 pm | Park Road Books | Charlotte, NC
Lee Smith, Dimestore: A Writer's Life  (author appearance)
Lee Smith | 04/13/2017, 07:00 pm | Regulator Bookshop | Durham, NC
Book Talk & Signing with New York Times Bestselling Author Jami Attenberg at Fiction Addiction  (author appearance)
Jami Attenberg | 04/13/2017, 07:00 pm | Fiction Addiction | Greenville, SC
Book Talk & Signing with Southern Favorite Ann B. Ross at Fiction Addiction  (author appearance)
Ann B. Ross
| 04/13/2017, 04:00 pm | Fiction Addiction | Greenville, SC
Freshly Booked with Becky Albertalli, Katie Cotugno, and Sara Zarr at Yeast Nashville  (author appearance)
Becky Albertalli | 04/13/2017, 06:30 pm | Parnassus Books | Nashville, TN
Salon@615 with Andrew McCarthy author of Just Fly Away  (author appearance)
Andrew McCarthy | 04/13/2017, 06:30 pm | Parnassus Books | Nashville, TN
Last Chance Book Signing with Tayari Jones (Chattanooga Big Read's Author)  (author appearance)
Tayari Jones | 04/13/2017, 10:00 am | Star Line Books | Chattanooga, TN
LATIN@ RISING: An Anthology of Latin@ Science Fiction and Fantasy - Gables  (author appearance)
Matthew David | 04/14/2017, 08:00 pm | Books & Books Inc | Coral Gables, FL
Author Michel Stone: BORDER CHILD  (author appearance)
Michel Stone | 04/14/2017, 06:30 pm | Avid Bookshop | Athens, GA
Abandon Me: An Evening With Melissa Febos Featuring Molly Brodak and Jericho Brown  (author appearance)
Melissa Febos | 04/14/2017, 07:30 pm | Charis Books & More | Atlanta, GA
Michael Thompson with THE ACTRESS  (author appearance)
Michael Thompson | 04/14/2017, 05:00 pm | Square Books | Oxford, MS
BONNIE MORRIS & PAT SPEARS present THE DISAPPEARING L: ERASURE OF LESBIAN SPACES & CULTURE and IT'S NOT LIKE I KNEW HER  (author appearance)
Bonnie Morris | 04/14/2017, 07:00 pm | Malaprop's Bookstore/Cafe | Asheville, NC
Author Event: Jami Attenberg - All Grown Up  (author appearance)
Jami Attenberg | 04/14/2017, 07:00 pm | Park Road Books | Charlotte, NC
Karen White Author of The Night The Lights Went Out  (author appearance)
Karen White
| 04/14/2017, 11:00 am | Litchfield Books | Pawleys Island, SC
From the Queen of Plastics to the King of Rock  (author appearance)
Bob Kealing | 04/15/2017, 02:00 pm | Bookmark It | Orlando, FL
Efren Santana - Las aventuras de Breezy - Gables  (author appearance)
Efren Santana | 04/15/2017, 05:00 pm | Books & Books Inc | Coral Gables, FL
Author Dana Wildsmith: JUMPING  (author appearance)
Dana Wildsmith | 04/15/2017, 06:30 pm | Avid Bookshop | Athens, GA
The Killers Next Door  (author appearance)
Rona Simmons
| 04/15/2017, 12:00 pm | Tall Tales Book Shop, Inc. | Atlanta, GA
Revival of the Hippie Counterculture  (author appearance)
Forrest Rivers | 04/15/2017, 03:00 pm | City Lights Bookstore | Sylva, NC
Jami Attenberg discusses her new novel All Grown Up  (author appearance)
Jami Attenberg | 04/15/2017, 02:00 pm | Flyleaf Books | Chapel Hill, NC
JOHN KESSEL presents THE MOON AND THE OTHER  (author appearance)
John Kessell | 04/15/2017, 07:00 pm | Malaprop's Bookstore/Cafe | Asheville, NC
Author Event: Stacy Cacciatore - Candy Around the World  (author appearance)
Stacy Cacciatore | 04/15/2017 | Park Road Books | Charlotte, NC
ERDAĞ GÖKNAR, Nomadologies  (author appearance)
Erdağ Göknar | 04/15/2017, 07:00 pm | Regulator Bookshop | Durham, NC
Storytime with Jennifer Trafton author of Henry and the Chalk Dragon  (author appearance)
Jennifer Trafton | 04/15/2017, 10:30 am | Parnassus Books | Nashville, TN
Antonio Rafael de la Cova - La guerra aérea en Cuba en 1958 - Gables  (author appearance)
Antonio Rafael | 04/17/2017, 06:30 pm | Books & Books Inc | Coral Gables, FL
Lesley Stahl presenting Becoming Grandma  (author appearance)
Lesley Stahl | 04/17/2017, 03:00 pm | Vero Beach Book Center | Vero Beach, FL
Kristie Middleton - MEATLESS   (author appearance)
Kristie Middleton | 04/17/2017, 07:00 pm | A Cappella Books | Atlanta, GA
Chipper Jones Signing @ BB&T BallPark  (author appearance)
Chipper Jones | 04/17/2017, 06:00 pm | Park Road Books | Charlotte, NC
Scott Westerfeld - Horizon  (author appearance)
Scott Westerfeld | 04/17/2017 | Quail Ridge Books & Music | Raleigh, NC
Bren McClain  (author appearance)
Bren McClain | 04/18/2017, 12:00 pm | Page & Palette | Fairhope, AL
Rachel Felder - Insider London - Gables  (author appearance)
Rachel Felder | 04/18/2017, 08:00 pm | Books & Books Inc | Coral Gables, FL
Sydney Nathans - A MIND TO STAY   (author appearance)
Sydney Nathans | 04/18/2017, 07:00 pm | A Cappella Books | Atlanta, GA
Author Kristie Middleton: MEATLESS  (author appearance)
Kristie Middleton | 04/18/2017, 06:30 pm | Avid Bookshop | Athens, GA
Tom McDermott - FIVE LINES NO WAITING  (author appearance)
Tom McDermott | 04/18/2017, 06:00 pm | Octavia Books | New Orleans, LA
PAULA ROBBINS presents ON STRAWBERRY HILL  (author appearance)
Paula Robbins | 04/18/2017, 07:00 pm | Malaprop's Bookstore/Cafe | Asheville, NC
Julia Donaldson - The Giant Jumperee  (author appearance)
Julia Donaldson | 04/18/2017, 07:00 pm | Quail Ridge Books & Music | Raleigh, NC
John Kessel, The Moon and the Other  (author appearance)
John Kessell | 04/18/2017, 07:00 pm | Regulator Bookshop | Durham, NC
David Baldacci  (author appearance)
David Baldacci | 04/18/2017, 06:00 pm | Fiction Addiction | Greenville, SC
Feature Debut Julie Lekstrom Himes   (author appearance)
Julie Lekstrom | 04/18/2017, 06:30 pm | Fountain Bookstore | Richmond, VA
LESLEY STAHL - Becoming Grandma - BHS  (author appearance)
Lesley Stahl | 04/19/2017, 02:00 pm | Books & Books Inc | Coral Gables, FL
Karen White presents The Night the Lights Went Out  (author appearance)
Karen White
| 04/19/2017, 06:00 pm | Vero Beach Book Center | Vero Beach, FL
Anna Schachner - YOU AND I AND SOMONE ELSE   (author appearance)
Anna Schachner | 04/19/2017, 07:00 pm | A Cappella Books | Atlanta, GA
Author Hannah Palmer: FLIGHT PATH: A SEARCH FOR ROOTS BENEATH THE WORLD'S BUSIEST AIRPORT  (author appearance)
Hannah Palmer | 04/19/2017, 06:30 pm | Avid Bookshop | Athens, GA
TAYLOR BROWN & ROBERT MORGAN present THE RIVER OF KINGS and CHASING THE NORTH STAR  (author appearance)
Taylor Brown | 04/19/2017, 07:00 pm | Malaprop's Bookstore/Cafe | Asheville, NC
David Grann - Killers of the Flower Moon  (author appearance)
David Grann | 04/19/2017, 07:00 pm | Quail Ridge Books & Music | Raleigh, NC
Bob Strother  (author appearance)
Bob Strother | 04/19/2017, 05:30 pm | Fiction Addiction | Greenville, SC
Salon@615 with David Baldacci author of The Fix - at the Nashville Public Library  (author appearance)
David Baldacci | 04/19/2017, 06:15 pm | Parnassus Books | Nashville, TN
Authors Round the South
www.authorsroundthesouth.com
Lady Banks is sponsored by the Southern Independent Booksellers Alliance, in support of independent bookstores in the South.
SIBA | 3806 Yale Dr. | Columbia, SC 28409
You are receiving this email at @@email@@. If you wish to stop receiving email from us, you can simply remove yourself by replying with "unsubscribe" in the subject or by visiting: @@unsubscribe_url@@
---