Details

Published: 26 March 2017

26 March 2017
{On the most memorable books in our lives.}
In which Ms. Gina Kolata is called a bookworm as if it were an insult, the band Delta Rae had to ask their mother for permission to use the name, and Ms. Kathryn Tucker Windham insists one of the most sinful things you can do is scare a child.
March 26, 2017
Dearest Readers

In her essay below on "the most memorable books in her life,"  Gina Kolata admits that  in grade school reading was her "guilty secret" -- something other kids often made fun of. So much so that when a teacher asked the class to make a list of all the books they had read over the summer, Kolata only wrote down every other book in an effort to make the list not so long. It didn't work. "Bookworm" was a common, jeering taunt.
But like all avid readers, the taunts could not stop her passion for reading. Her ladyship, the editor, can relate. She, too, endured the scorn of her classmates for the voracious way she tore through every summer reading list, every extra-credit reading assignment. She too spent more time during the summer reading than doing...whatever it was that other kids did during the summer. Baseball? Going to movies? Hanging out at the local mall?

And those books -- the ones we hung onto in the face of the scoffing of our school friends or the scorn of the other kids in the neighborhood? They are the ones that stay with us, aren't they? As Ms. Kolata says, "Those kids had no idea what they were missing."
Gina Kolata remembers Rebecca, 1984, Doris Lessing's The Fifth Child.  Her ladyship had Jane Eyre, A Tree Grows in Brooklyn, The Song of the Lark, The Street of Crocodiles.
Reading, for people like Gina Kolata, or her ladyship, or many of her ladyship's readers, isn't really avoiding life. Reading is more like living two lives at the same time.
What books are on your "most memorable" list?

her ladyship, the editor
Lady Banks' Pick of the Week
---
Noteworthy poetry and prose from her ladyship's bedside reading stack.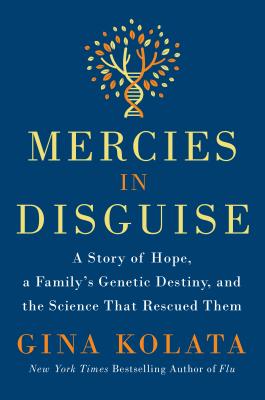 Tim Baxley never even got the name of the woman who told him the story that set the horror in motion. It was a June evening in 1998 and Tim was at the end of the receiving line at a viewing the night before a funeral— his father's funeral.
Tim's father, Bill Baxley, had been a chemical engineer at a local packaging plant. Tall and imposing, with a stern and serious face, he had been a deacon in his church and head of the Sunday school program. He was known in his community as a problem solver, someone whom people would go to for advice or solace.
The Baxley family had lived in or near Hartsville, South Carolina, for generations. A town that, with its suburbs, comprises twenty- one thousand people and sixteen churches— eight of which are Baptist— but not a single mosque or synagogue; it is a deeply Christian population in the heart of the Bible Belt.
The lure of the town, its magnetic appeal for the Baxley family and many others, is its sense of community. Residents frequent family- owned stores because they like to buy from
people they know. They support the town's free medical clinic, funded by churches, foundations, businesses, and individuals and staffed by volunteer doctors and nurses who treat those who cannot afford to pay. They cherish family life— restaurants close on Sunday nights so employees can eat dinner at home with their families. High school sports make front- page news in the town's paper. The church basketball teams take timeouts during the games for devotions. It is a place of conservative tradition, of exacting conformity, stifling to some but a comfort to those who have come to feel that Hartsville is their true home.
--Gina Kolata, Mercies in Disguise (St. Martin's Press, 2017)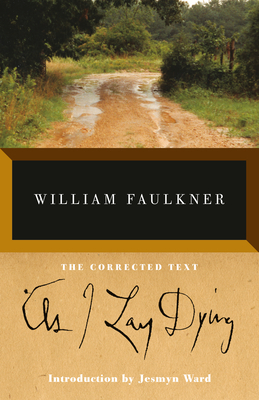 "Nancy was a phenomenal teacher. In her classes on William Faulkner, 'Evil in Modern Literature' and 'Southern Women Writers,' she demanded the absolute best from the students"
Faulkner Scholar Nancy R. Norris-Kniffin dies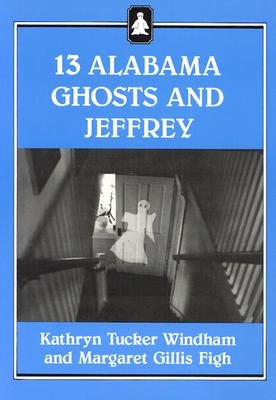 "It's not scary; it's a family show," Garrett said. "Kathryn herself once said, 'One of the most sinful things you can do is scare a child."
Alabama storyteller's tales brought to the New York stage
Recommended reading from Southern Indie Booksellers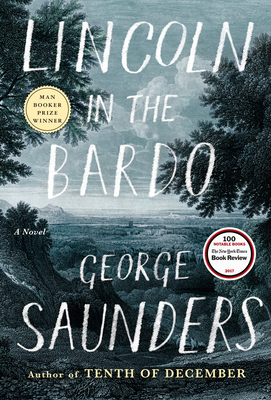 George Saunders is too good for this world. His first novel spans just one night, and is one of the best explorations of love and death I have ever read. In a graveyard, the night Willie Lincoln is interred, we enter the bardo: a world between life and afterlife. As Lincoln mourns the death of his son, a chorus of voices share their own lives, deaths, griefs, and hopes. Like Lincoln, the novel is tender and humane, and delivers a message we all need to hear over and over again: to be as good as we can to each other.
Lincoln in the Bardo by George Saunders ($28, Random House), recommended by Tyler, Avid Bookshop, Athens, GA.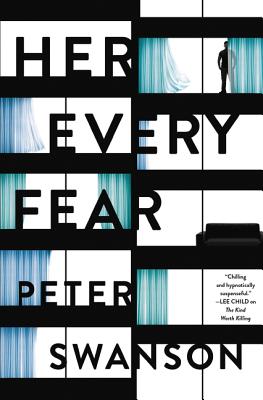 From the publisher: The author of the wildly popular The Kind Worth Killing returns with an electrifying psychological thriller--as tantalizing as the cinema classics Rear Window and Wait Until Dark--involving a young woman caught in a vise of voyeurism, betrayal, manipulation, and murder. Told from multiple points of view, Her Every Fear is a scintillating, edgy novel rich with Peter Swanson's chilling insight into the darkest corners of the human psyche and virtuosic skill for plotting that has propelled him to the highest ranks of suspense, in the tradition of such greats as Gillian Flynn, Paula Hawkins, Patricia Highsmith, and James M. Cain. Julia at The Country Bookshop says, "A true Hitchcockian thriller, à la Rear Window."
Her Every Fear by Peter Swanson ($26.99, William Morrow & Company), recommended by Jamie, The Country Bookshop, Southern Pines, NC.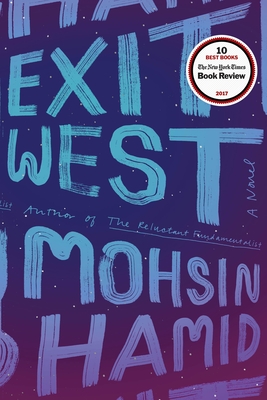 Quail Ridge Books recommends Mohsin Hamid's latest book, Exit West, a beautiful yet unsettling love story of refugees, set in unnamed countries in an unnamed time. Mamie says: "In Exit West, Mohsin Hamid places us in an unnamed country (as he did in How to Get Filthy Rich in Rising Asia), and in doing so makes what happens there a universal metaphor for war-torn countries in the Middle East. Saieed and Nadia are refugees from one such country, navigating not only the landscape but their developing love affair. They have had to leave much behind in their homeland, including Saieed's beloved father. Reality and the fantastical blend together as they migrate from one place to another. Hamid once again sheds light on the plight of the refugees who inhabit our world. The book is full of discussable material for book clubs."
René says: "Exit West is one of the most devastating but hopeful books I have ever read. It could not be more relevant for our times. Mohsin Hamid brings us right into his characters' lives and makes us see that we are much more similar than different. It is a book that everyone should read."
Exit West by Mohsin Hamid ($26, Riverhead Books), recommended by Mamie and René, Quail Ridge Books, Raleigh, NC.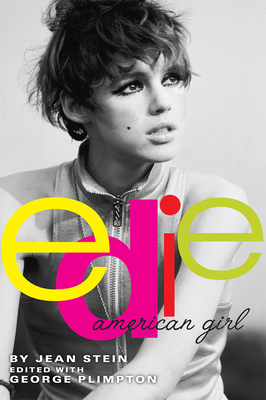 The first oral biography I ever read, one that sticks with me. Edie Sedgwick: beautiful, wealthy, flighty and famous, falls in with Andy Warhol's coterie in exploding mid-60s New York. Told by a vast array of would-bes, weres and hangers-on, the tale of what happens next (brilliant and bad) is edited to crystal perfection and tragic in its detail.
Edie: American Girl by Jean Stein and George Plimpton ($17, Grove Press), recommended by Matt, Quail Ridge Books, Raleigh, NC.
More bookseller recommendations
top | share this
---
" At first, customers might overlook them – small, plastic packages of unassuming action figures tacked up on a column in the middle of Square Books. On further examination, the action figures are actually "reaction figures," a humorous homage to a few well-known (and not-so-well-known) Oxonians and writers. "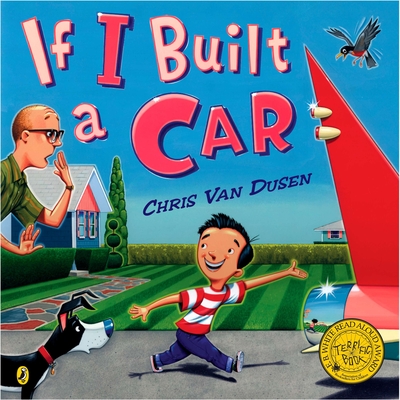 "Now in its 24th year, the Oxford Conference for the Book primarily deals with literature for adults, but there's also fun for little ones with the Children's Book Festival which will run concurrently with the main event. This year, thanks to the Lafayette County Literary Council, every first grader in Lafayette County will get a copy of the book "If I Built A Car," by Chris Van Dusen. "
Children's Book Festival joins Oxford Conference for the Book
The List: Favorite upcoming books from the authors visiting Parnassus Books, Nashville, TN
"We're especially delighted that five authors of our favorite books from last year agreed to tell us what they're most excited about for this spring. Here they are with 10 fabulous books to look forward to." via Musings
---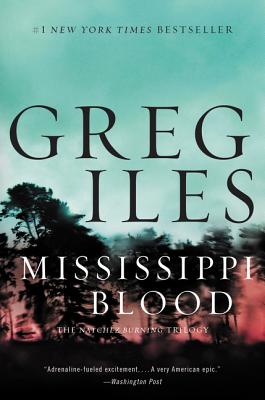 "After eight years, a tragic accident, and more than 2,300 pages, Mississippi author Greg Iles closes the door on his "Natchez Burning" trilogy with the final volume: "Mississippi Blood." "
---
When I was in grade school, reading was my guilty secret – kids were not supposed to be buried in books if they were to be popular. But one year I was unmasked when the teacher asked the class to make a list of all the books they read that summer. I knew my list would evoke ridicule because it was so long, so I only wrote down every other book. Yet even that was too much. The other kids saw my list and jeered, calling me "bookworm."
Those kids had no idea what they were missing.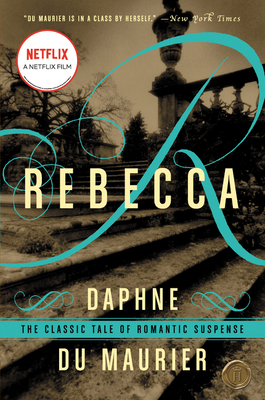 From the moment I could read, books consumed me. I loved everything from fairy tales – those  moralistic stories in which those who are cruel or vain or greedy get their just deserts– to books about mountain men. Some stories were unforgettable, like Daphne du Maurier's Rebecca. I was stunned by the ending, I never saw it coming.  
As I grew older, my list of memorable books changed. Often what I took away from books was not actually the main theme, but it was vivid scenes and lessons that stood out for me.
I read George Orwell's 1984 when I was in college. I can never forget the scene when Winston Smith was broken by what he feared most – rats.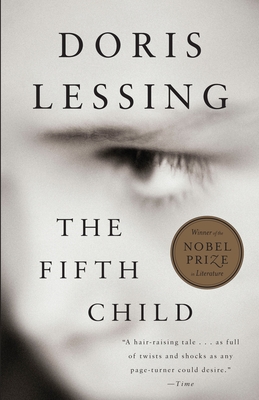 Doris Lessing's book, The Fifth Child frightened me so much I was afraid to have a third child after having two who were, to my eyes, perfect. It involves a family that has a fifth child who turns out to be the devil himself. He rides off in the end with a motorcycle gang and every time the mother hears about a violent crime she wonders if her child did it.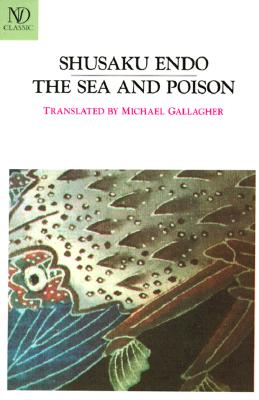 The Sea and Poison by Shusaku Endo showed me moral ambiguities and how making excuses for inhumane behavior can destroy a person. It is about Japanese medical professionals who found ways to justify experiments on American prisoners of war during World War 2 and the how one doctor who took part was a broken after the experiments were done.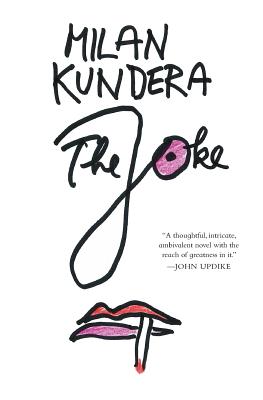 The Joke by Milan Kundera had a message about the futility of living a life consumed by thoughts of revenge.  A college student plays a joke that is misunderstood, landing him in prison. He spends his life plotting a way to get back at his enemy, a former classmate. Years later, he gets his chance, playing what he thinks is a cruel joke on his protagonist. But the joke is on him – his protagonist has no memory of the incident that so destroyed the man's life.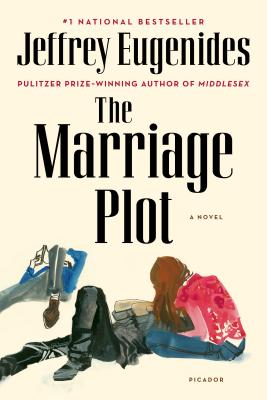 And so it goes. I am never without a book. I read on the train going to work, I read at night, I even read when I knit.  I'd like to tell you some books I read recently that are on my Most Memorable list, but it takes time to know if a book really belongs there. I think Philip Roth's America Pastoral will make it, and so might Jeffrey Eugenides' The Marriage Plot. It's been a while since I read them and they still stand out.
Of course, I hope, I really do, that Mercies in Disguise will make it onto your lists. It's a story that will stay with me. I will never be able to forget that brave family.
-----
GINA KOLATA (M.A.) is a writer and medical reporter for The New York Times. She has previously written several books, including Flu, and edited collections of popular science writing. Ms. Kolata lives with her husband in Princeton, New Jersey.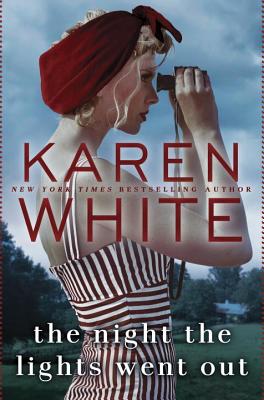 Her characters have inhaled the smell of pluff mud in Lowcountry tidal plains, tripped along the cobblestone streets of Charleston, and dipped their toes into the Gulf Coast of Florida. Now, for the first time, White has set her latest novel where she lives.
"The Virginia Festival of the Book, which wraps up today, draws tens of thousands of people to Charlottesville each year. Organizers say proposed cuts to the National Endowment for the Humanities would not affect next year's festival but could leave them scrambling for new sources of income. "
Federal budget cuts to NEH could affect the Virginia Festival of the Book
The phone rings. The doctor from California is on the line. "Are you ready Amanda?" The two people Amanda Baxley loves the most had begged her not to be tested―at least, not now. But she had to find out.
If your family carried a mutated gene that foretold a brutal illness and you were offered the chance to find out if you'd inherited it, would you do it? Would you walk toward the problem, bravely accepting whatever answer came your way? Or would you avoid the potential bad news as long as possible?
In Mercies in Disguise, acclaimed New York Times science reporter and bestselling author Gina Kolata tells the story of the Baxleys, an almost archetypal family in a small town in South Carolina. A proud and determined clan, many of them doctors, they are struck one by one with an inscrutable illness. They finally discover the cause of the disease after a remarkable sequence of events that many saw as providential. Meanwhile, science, progressing for a half a century along a parallel track, had handed the Baxleys a resolution―not a cure, but a blood test that would reveal who had the gene for the disease and who did not. And science would offer another dilemma―fertility specialists had created a way to spare the children through an expensive process.
A work of narrative nonfiction in the tradition of the The Immortal Life of Henrietta Lacks, Mercies in Disguise is the story of a family that took matters into its own hands when the medical world abandoned them. It's a story of a family that had to deal with unspeakable tragedy and yet did not allow it to tear them apart. And it is the story of a young woman―Amanda Baxley―who faced the future head on, determined to find a way to disrupt her family's destiny.
BUY FROM AN INDIE | READ THE FIRST CHAPTER
---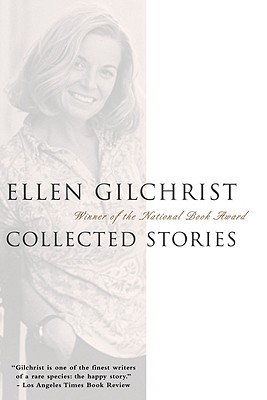 Schachner will be focusing on Ellen Gilchrist's 1981 story collection "In the Land of Dreamy Dream." And that, Jackson believes, is what brings the festival full circle. A voice of Southern literature just getting started, discussing the 36-year-old work of another Southern writer that shaped her.
Georgia Festival celebrates "lost" Southern authors
"We always loved the name, and when we were trying to come up with band names, we had so many terrible ideas that we eventually had to ask our mom for permission to use her good idea!"
Delta Rae use Southern literature and classic 70s rock to inspire fresh sound
For the week ending March 19. Books on the Southern Indie Bestseller List that are southern in nature or have been recently recommended by southern indie booksellers.


- The Pat Conroy Southern Book Prize |
- A SIBA Okra Pick 
See the full list here
Printable versions: Hardcover | Paperback | Children.
HARDCOVER
FICTION

1. Lincoln in the Bardo
George Saunders, Random House, $28, 9780812995343
2. Norse Mythology
Neil Gaiman, Norton, $25.95, 9780393609097
3. The Underground Railroad
Colson Whitehead, Doubleday, $26.95, 9780385542364
4. A Gentleman in Moscow
Amor Towles, Viking, $27, 9780670026197
5. In This Grave Hour
Jacqueline Winspear, Harper, $27.99, 9780062436603

HARDCOVER
NONFICTION

1. Hillbilly Elegy
J.D. Vance, Harper, $27.99, 9780062300546
2. Eyes Wide Open: Overcoming Obstacles and Recognizing Opportunities in a World That Can't See Clearly
Isaac Lidsky, TarcherPerigee, $26, 9780143129578
3. Change Your Home, Change Your Life With Color
Moll Anderson, Post Hill Press, $35, 9781937268053
4. The Book of Joy
The Dalai Lama, Archbishop Desmond Tutu, Avery, $26, 9780399185045
5. Radical Candor: Be a Kick-Ass Boss Without Losing Your Humanity
Kim Scott, St. Martin's, $26.99, 9781250103505

Also of note:

13. The Second Mrs. Hockaday
Susan Rivers, Algonquin, $25.95, 9781616205812
14. Eveningland: Stories
Michael Knight, Atlantic Monthly Press, $25, 9780802125972
4. Serafina and the Black Cloak
Robert Beatty, Disney/Hyperion, $7.99, 9781484711873
Click on a book to purchase from a great indie bookstore! See the full Southern Indie Bestseller list and the books that are Special to the Southern List here.
---
Events at Southern Indie Bookstores
See the full calendar | Find a Southern Indie Bookstore near you
Charles Salzberg  (author appearance)
Charles Salzberg | 03/30/2017, 06:00 pm | Page & Palette | Fairhope, AL
B. A. Shapiro, New York Times Bestselling Author of The Muralist  (author appearance)
B.A. Shapiro | 03/30/2017, 06:00 pm | Copperfish Books, LLC | Punta Gorda, FL
Andrew Gross and KJ Howe  (author appearance)
Andrew Gross | 03/30/2017, 07:00 pm | Murder on the Beach Mystery Bookstore | Delray Beach, FL
Mirimar Bay by Davis Bunn  (author appearance)
Davis Bunn | 03/30/2017, 06:00 pm | Vero Beach Book Center | Vero Beach, FL
Bruce Feiler Book Talk The First Love Story  (author appearance)
Bruce Feiler | 03/30/2017, 07:30 pm | A Cappella Books | Atlanta, GA
Trans Masculinities across borders: Lei Ming and Samuel Peterson  (author appearance)
Lei Ming | 03/30/2017, 07:30 pm | Charis Books & More | Atlanta, GA
Reception for Marie-Helene Bertino, Author of 2 A.M. at the Cat's Pajamas  (author appearance)
Marie-Helene Bertino | 03/30/2017, 07:00 pm | Underground Books | Carrollton, GA
Taylor Brown - THE RIVER OF KINGS - in conversation with Katy Simpson Smith - FREE MEN  (author appearance)
Taylor Brown | 03/30/2017, 06:00 pm | Octavia Books | New Orleans, LA
Hannah Tinti with THE TWELVE LIVES OF SAMUEL HAWLEY  (author appearance)
Hannah Tinti | 03/30/2017, 06:00 pm | Square Books | Oxford, MS
Rodney Jones with VILLAGE PRODIGIES  (author appearance)
Rodney Jones | 03/30/2017, 06:00 pm | Square Books | Oxford, MS
McKay Jenkins signs his book Food Fight: GMOs and the Future of the American Diet  (author appearance)
McKay Jenkins | 03/30/2017, 04:30 pm | Flyleaf Books | Chapel Hill, NC
Roshani Chokshi discusses her new YA novel, A Crown of Wishes, with Ryan Graudin  (author appearance)
Roshani Chokshi | 03/30/2017, 07:00 pm | Flyleaf Books | Chapel Hill, NC
McKay Jenkins - Food Fight: GMOs and the Future of the American Diet  (author appearance)
McKay Jenkins | 03/30/2017, 07:00 pm | Quail Ridge Books & Music | Raleigh, NC
Tony Bartelme - A Surgeon in the Village: An American Doctor Teaches Brain Surgery in Africa  (author appearance)
Tony Bartelme | 03/30/2017, 07:00 pm | Regulator Bookshop | Durham, NC
Charlie Lovett, The Lost Book of the Grail  (author appearance)
Charlie Lovett | 03/30/2017, 07:00 pm | Scuppernong Books | Greensboro, NC
Booksigning with Carol Graf   (author appearance)
Carol Graf | 03/30/2017, 04:00 pm | Books on Broad | Camden, SC
Drink, Dish, & Do Good with Troylyn Ball   (author appearance)
Troy Ball | 03/30/2017, 07:00 pm | Fiction Addiction | Greenville, SC
Author event with Dr. Ming Wang author of From Darkness to Sight  (author appearance)
Dr. Ming | 03/30/2017, 06:30 pm | Parnassus Books | Nashville, TN
Author event with Hari Kunzru author of White Tears at The Basement  (author appearance)
Hari Kunzru | 03/30/2017, 07:00 pm | Parnassus Books | Nashville, TN
SUN, MOON AND EARTH - Raul Mas Vidal - Gables  (author appearance)
Raul Mas | 03/31/2017, 04:00 pm | Books & Books Inc | Coral Gables, FL
JENNIFER L. LAMBE - Madhouse - Gables  (author appearance)
Jennifer L. | 03/31/2017, 08:00 pm | Books & Books Inc | Coral Gables, FL
Mary Elizabeth Jackson presents Perfectly Precious Poohlicious at Storyhour with Miss Erin  (author appearance)
Mary Elizabeth | 03/31/2017, 10:30 pm | Vero Beach Book Center | Vero Beach, FL
Greg Iles - MISSISSIPPI BLOOD   (author appearance)
Greg Iles | 03/31/2017, 07:00 pm | A Cappella Books | Atlanta, GA
Kate Parker: STRONG IS THE NEW PRETTY: A Celebration of Girls Being Themselves  (author appearance)
Kate Parker | 03/31/2017, 06:30 pm | Avid Bookshop | Athens, GA
The Muslims Are Coming: Islamophobia, Extremism and the Domestic War on Terror  (author appearance)
03/31/2017, 07:30 pm | Charis Books & More | Atlanta, GA
Chris Grabenstein with ESCAPE FROM MR. LEMONCELLO'S LIBRARY  (author appearance)
Chris Grabenstein | 03/31/2017, 04:00 pm | Square Books | Oxford, MS
Chris Van Dusen with IF I BUILT A CAR  (author appearance)
Chris Van | 03/31/2017, 04:00 pm | Square Books | Oxford, MS
Hari Kunzru with WHITE TEARS  (author appearance)
Hari Kunzru | 03/31/2017, 05:00 pm | Square Books | Oxford, MS
Meet the Author: Greg Hansbrough  (author appearance)
Greg Hansbrough | 03/31/2017, 05:00 pm | Page After Page | Elizabeth City, NC
Greg Iles - Mississippi Blood   (author appearance)
Greg Iles | 04/01/2017, 03:00 pm | Alabama Booksmith | Birmingham, AL
Colleen Oakley - Close Enough To Touch  (author appearance)
Colleen Oakley | 04/01/2017, 05:30 pm | Midtown Reader | Tallahassee, FL
Clayton's River Adventures Signing  (author appearance)
Linda M. | 04/01/2017, 10:00 am | Sundog Books | Santa Rosa Beach, FL
Author Molly Brodak - BANDIT: A DAUGHTER'S MEMOIR  (author appearance)
Molly Brodak | 04/01/2017, 06:30 pm | Avid Bookshop | Athens, GA
Taurra Dorsey   (author appearance)
Taurra Dorsey | 04/01/2017, 03:00 pm | Tall Tales Book Shop, Inc. | Atlanta, GA
CJ Box with VICIOUS CIRCLE (in conversation with Ace Atkins)  (author appearance)
CJ Box | 04/01/2017, 05:00 pm | Square Books | Oxford, MS
The Resilience of Southern Identity  (author appearance)
Christopher Cooper | 04/01/2017, 06:30 pm | City Lights Bookstore | Sylva, NC
BREN MCCLAIN presents ONE GOOD MAMA BONE  (author appearance)
Bren McClain | 04/01/2017, 07:00 pm | Malaprop's Bookstore/Cafe | Asheville, NC
William Geroux – The Mathews Men  (author appearance)
William Geroux | 04/01/2017, 11:00 am | McIntyre's Fine Books | Pittsboro, NC
Author Event: Cinda Williams Chima - Shadowcaster  (author appearance)
Cinda Williams | 04/01/2017, 02:00 pm | Park Road Books | Charlotte, NC
Children's Storytime with Racine & Paige - Embrace Your Cape  (author appearance)
Page Sullivan | 04/01/2017, 11:00 am | Scuppernong Books | Greensboro, NC
Elizabeth Heaney, The Honor Was Mine  (author appearance)
Elizabeth Heaney | 04/01/2017, 07:00 pm | Scuppernong Books | Greensboro, NC
Greenville, SC, Author Kenneth P. Smith to Sign Debut Novel at Fiction Addiction  (author appearance)
Kenneth P. | 04/01/2017, 02:00 pm | Fiction Addiction | Greenville, SC
Greg Iles  (author appearance)
Greg Iles | 04/02/2017, 02:00 pm | Page & Palette | Fairhope, AL
Malcolm Nance - The Plot to Hack America - Gables  (author appearance)
Malcolm Nance | 04/02/2017, 02:00 pm | Books & Books Inc | Coral Gables, FL
GARETH RUSSELL - Young and Damned and Fair - Gables  (author appearance)
Gareth Russell | 04/02/2017, 04:00 pm | Books & Books Inc | Coral Gables, FL
Colleen Oakley  (author appearance)
Colleen Oakley | 04/02/2017, 02:00 pm | Writer's Block Bookstore | Winter Park, FL
Linda Sands  (author appearance)
Linda Sands | 04/02/2017, 03:00 pm | Bookmiser | Roswell, GA
Dianne de Las Casas and John Couret - CAPTAIN DEADEYE  (author appearance)
Dianne de Las Casas | 04/02/2017, 01:00 pm | Octavia Books | New Orleans, LA
Elena Passarello discusses her essay collection Animals Strike Curious Poses  (author appearance)
Elena Passarello
| 04/02/2017, 02:00 pm | Flyleaf Books | Chapel Hill, NC
Author Event: Kathleen Burkinshaw - Last Cherry Blossom  (author appearance)
Kathleen Burkinshaw | 04/02/2017, 02:00 pm | Park Road Books | Charlotte, NC
Robert Williams, The Privileges of Wealth  (author appearance)
Robert Williams | 04/02/2017, 03:00 pm | Scuppernong Books | Greensboro, NC
The Lovely Story Time  (author appearance)
Linda Rooks | 04/03/2017, 09:30 am | Bookmark It | Orlando, FL
Michel Stone - Border Child - Gables  (author appearance)
Michel Stone | 04/03/2017, 08:00 pm | Books & Books Inc | Coral Gables, FL
Davis Bunn at the Bookstore  (author appearance)
Davis Bunn | 04/03/2017, 06:00 pm | Writer's Block Bookstore | Winter Park, FL
Taylor Brown - THE RIVER OF KINGS  (author appearance)
Taylor Brown | 04/03/2017, 07:15 pm | A Cappella Books | Atlanta, GA
Otis Sanford with FROM BOSS CRUMP TO KING WILLIE  (author appearance)
Otis Sanford | 04/03/2017, 05:00 pm | Square Books | Oxford, MS
SHOBHA RAO presents AN UNRESTORED WOMAN  (author appearance)
Shobha Rao | 04/03/2017, 07:00 pm | Malaprop's Bookstore/Cafe | Asheville, NC
WNBA Charlotte Spring Meet the Author Evening WNBA Charlotte Spring meeting will feature amazing authors from the South and Ohio!  (author appearance)
Troy Ball | 04/03/2017, 07:00 pm | Park Road Books | Charlotte, NC
Public Discussion with Author Kiese Laymon  (author appearance)
Kiese Laymon | 04/03/2017, 07:00 pm | Regulator Bookshop | Durham, NC
Stuart Gibbs - Panda-Monium  (author appearance)
Stuart Gibbs | 04/03/2017, 04:00 pm | The Country Bookshop | Southern Pines, NC
Evening with Best-Selling Author and Media Executive Kate White  (author appearance)
Kate White | 04/04/2017, 06:30 pm | Bookmark It | Orlando, FL
OFFSITE: CAMILLE PAGLIA - Free Women, Free Men - Coral Gables Congregational church  (author appearance)
Camille Paglia | 04/04/2017, 07:30 pm | Books & Books Inc | Coral Gables, FL
Michel Stone presents Border Child  (author appearance)
Michel Stone | 04/04/2017, 06:00 pm | Vero Beach Book Center | Vero Beach, FL
Author Taylor Brown: THE RIVER OF KINGS  (author appearance)
Taylor Brown | 04/04/2017, 06:30 pm | Avid Bookshop | Athens, GA
Dr. Robert Pratt - SELMA'S BLOODY SUNDAY: PROTEST, VOTING RIGHTS, AND THE STRUGGLE FOR RACIAL EQUALITY  (author appearance)
Dr. Robert | 04/04/2017, 05:30 pm | Avid Bookshop | Athens, GA
C. S. Harris: Where the Dead Lie  (author appearance)
C.S. Harris | 04/04/2017, 06:00 pm | Garden District Book Shop | New Orleans, LA
Claudia Gray - DEFY THE STARS (Book Launch!)  (author appearance)
Claudia Gray | 04/04/2017, 05:00 pm | Octavia Books | New Orleans, LA
CHARLES VESS & EMOKE B'RACZ present WALKING THROUGH THE LANDSCAPE OF FAERIE  (author appearance)
Charles Vess | 04/04/2017, 07:00 pm | Malaprop's Bookstore/Cafe | Asheville, NC
Stuart Gibbs - Panda-Monium (Launch Party/TIME CHANGE!)  (author appearance)
Stuart Gibbs | 04/04/2017, 04:30 pm | Quail Ridge Books & Music | Raleigh, NC
Jessamyn Stanley, EVERY BODY YOGA: Let Go of Fear, Get on the Mat, Love Your Body  (author appearance)
Jessamyn Stanley | 04/04/2017, 07:00 pm | Regulator Bookshop | Durham, NC
Maritere Rodríguez Bellas - Arroz con pollo y Apple Pie - Gables  (author appearance)
Maritere Rodríguez | 04/05/2017, 07:00 pm | Books & Books Inc | Coral Gables, FL
J. Bryan Page - The Social Value of Drug Addicts - Gables  (author appearance)
J. Bryan | 04/05/2017, 08:00 pm | Books & Books Inc | Coral Gables, FL
Chris Manion Signs God's Patient Pursuit of My Soul  (author appearance)
Chris Manion | 04/05/2017, 10:00 am | Sundog Books | Santa Rosa Beach, FL
Curator Shawnya L. Harris: EXPANDING TRADITION  (author appearance)
Shawnya L. | 04/05/2017, 06:30 pm | Avid Bookshop | Athens, GA
A Second Blooming: Becoming the Women We are Meant to Be  (author appearance)
Susan Cushman | 04/05/2017, 06:00 pm | Garden District Book Shop | New Orleans, LA
Tiffany Reisz - THE NIGHT MARK - and Jenn Leblanc - LORDS OF TIME Historical Romance Series  (author appearance)
Tiffany Reisz | 04/05/2017, 06:00 pm | Octavia Books | New Orleans, LA
Jenn Leblanc - LORDS OF TIME Historical Romance Series and Tiffany Reisz - THE NIGHT MARK  (author appearance)
Jenn Leblanc | 04/05/2017, 06:00 pm | Octavia Books | New Orleans, LA
MICHEL STONE presents BORDER CHILD in conversation with TOMMY HAYS  (author appearance)
Michel Stone | 04/05/2017, 07:00 pm | Malaprop's Bookstore/Cafe | Asheville, NC
Authors Round the South
www.authorsroundthesouth.com
Lady Banks is sponsored by the Southern Independent Booksellers Alliance, in support of independent bookstores in the South.
SIBA | 3806 Yale Dr. | Columbia, SC 28409
You are receiving this email at @@email@@. If you wish to stop receiving email from us, you can simply remove yourself by replying with "unsubscribe" in the subject or by visiting: @@unsubscribe_url@@
---