Details

Published: 19 March 2017

19 March 2017
{On the joys and dangers of judging people by the books they are reading.}
In which Mr. Ron Rash goes fly fishing with Mr. David Joy and accidentally breaks his fishing rod, Mr. Taylor Brown muses on the therapeutic nature of the independent bookstore, and an Alabama judge recites Walt Whitman from the bench, to the edification of the people in drug court.
March 19, 2017
Dearest Readers
A couple weeks ago, her ladyship, the editor, was in Atlanta to meet with local booksellers, and attended a dinner with several of once-and-future "Okra Pick" authors; Writers whose books had been chosen at some point as handselling favorites for that season. One of the writers at dinner was Mr. Taylor Brown, whose debut novel Fallen Land was an Okra Pick last year, and whose new book, The River of Kings, is also an Okra Pick for this season.
It is a strange and somewhat sad commentary on modern life that although Mr. Brown and her ladyship live in the same town, they only ever see each other at book events in other cities. Her ladyship's gardening schedule and Mr. Brown's touring schedule seem to be perpetually misaligned.
Nevertheless, her ladyship urges her readers to go see Mr. Brown if he happens to be in the area for a visit. He has a way of making an already interesting story doubly so, and if readers are very, very lucky, he may tell them the tale of his trip on the Altamaha River when he was a kid. It involves a strange and secret path into the swamp, gutted garfish laid out as a warning, a arched bower decorated with the skulls of small animals, and a remote fishing shack with a dark door...

her ladyship, the editor
Lady Banks' Pick of the Week
---
Noteworthy poetry and prose from her ladyship's bedside reading stack.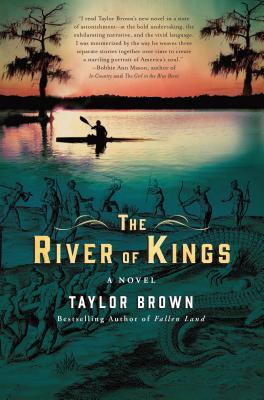 The river, storm-swollen and heavy, gleams like a long dark muscle in the earth, a serpent sliding mindless through the yet-bare arcade of river birch and cypress that lines its banks. The two brothers stand motionless over the waters, silent, then haul their kayaks onto their shoulders, bearing them bloodred and blue down the old boat ramp, the concrete scarred beneath them like ancient stone. A pair of fractured gullies, parallel, marks the hard decades of boat trailers and trucks, and the traces shine wet and broken in the early light. The ramp runs like a dagger into the shallows, vanishing into the tea-dark current.
The brothers wear short-torso paddling vests, each with a silver dive knife affixed in an over-heart sheath. Their spray skirts hand from their waists like floppy tutus. They carry sufficient provisions for five nights on the river: canned beans and freeze-dried, mixed nut and combat rations and a flask of Kentucky bourbon. They carry eight gallons of fresh water stored in bottles and plastic bladders, along with sleeping bads and insect repellent and a tent they'll use only if it rains. On one of the boats, lashed aft of the cockpit, they carry five pounds of ask in a black nylon dry bag.
Their father.
--Taylor Brown, The River of Kings (St. Martin's Press, 2017)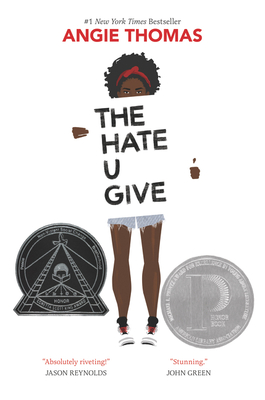 "At my book launch here, a local middle school teacher brought 20 or 30 students, all black and from a school not in the best part of town. They were all writers, and this was their first time meeting an author. A lot of them told me, "I didn't realize writing was something I could do, but you look like us and are a writer.""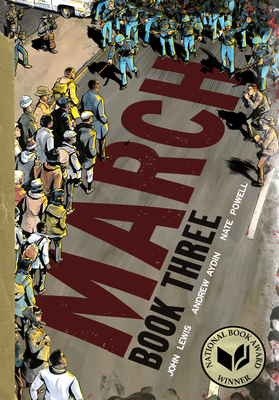 "There is perhaps no more important modern book to be stocked in American school libraries than March. The closest American peer to Maus has arrived."
Malaprop's kicks off new citywide book club with graphic novel about Civil Rights Movement
Recommended reading from Southern Indie Booksellers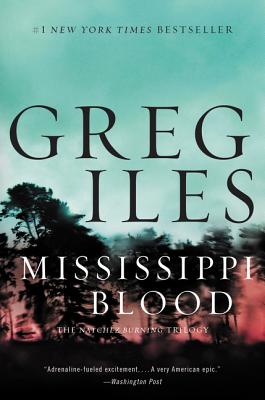 Andrew at Lemuria Books reviews Mississippi Blood, the final, riveting chapter in Greg Iles's Natchez Burning trilogy. (The second volume, The Bone Tree, was a 2016 Southern Book Prize winner). The whole trilogy is set in the Natchez, Mississippi, and centers on long-running Iles protagonist Penn Cage, who also appeared in The Quiet Game in 1999. The trilogy also features appearances from characters in the previously stand-alone and unrelated thriller Dead Sleep from 2001.
"I personally first encountered the character of Penn Cage about four years ago on the pages of his second novel, Turning Angel. Penn became the latest in my personal parade of literary types that I treasure: the non-professional private eye," writes Andrew, about characters intertwined inseparably from their setting: "And that's the thing about these characters: they inevitably become inseparable from their settings. Penn lives and breathes Natchez like its sins and successes are wholly his burden to bear."
Read more about Mississippi Blood at Lemuria Book's blog.
Mississippi Blood by Greg Iles ($28.99, William Morrow & Company), recommended by Andrew, Lemuria Books, Jackson, MS.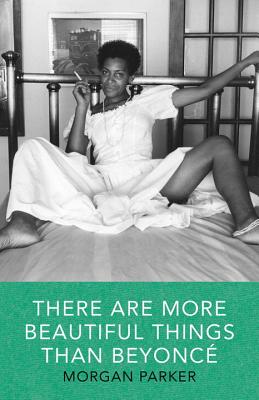 It takes a deft hand and a skilled writer to combine pop culture references with painfully accurate explorations of racism and sexuality. These eloquent and purposeful poems are something to savor--alternately beautiful and biting. Morgan Parker's voice is powerful and memorable. Every accolade she has received from writers and critics like Roxane Gay and Eileen Myles are wholly deserved, with more surely to follow.
There Are More Beautiful Things Than Beyoncé by Morgan Parker ($14.95, Tin House Books), recommended by Johanna, Flyleaf Books, Chapel Hill, NC.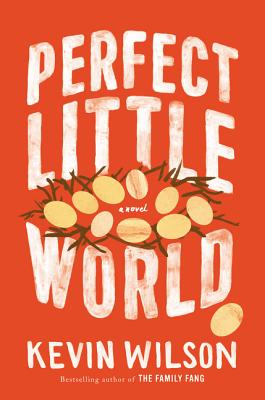 From the publisher: When Isabelle Poole meets Dr. Preston Grind, she's fresh out of high school, pregnant with her art teacher's baby, and totally on her own. Izzy knows she can be a good mother but without any money or relatives to help, she's left searching. Dr. Grind, an awkwardly charming child psychologist, has spent his life studying family, even after tragedy struck his own. Now, with the help of an eccentric billionaire, he has the chance to create a "perfect little world" called The Infinite Family Project--to study what would happen when ten children are raised collectively, without knowing who their biological parents are. Damita at The Country Bookshop says, "In the Infinite Family Project, ten babies are raised collectively with shared parents --doomed from the start! This is a compelling book with so much food for thought."
Perfect Little World by Kevin Wilson, ($26.99, Ecco Press), recommended by Damita, The Country Bookshop, Southern Pines, NC.
An assured second effort from Guinn, a former Ole Miss professor. Set in Reconstruction Atlanta, a group of prominent businessmen known as "the Ring" has staked much on the city's Cotton Expo, but a rash of brutal murders jeopardizes their plan and the populace. Canby is a disgraced lawman brought back to the city as the lead investigator but quickly realizes how much is stacked against him. The cast of characters, taut plotting, and depiction of the period make for a great read.
The Scribe by Matthew Guinn ($5.95, W.W. Norton & Company), recommended by Cody, Square Books, Oxford, MS.
More bookseller recommendations
top | share this
---
"When it comes to crime fiction, I try to keep an open mind and not to judge anyone by the types of misdeeds and perversions they like to read about."
The Wild Weird Criminal Side of Florida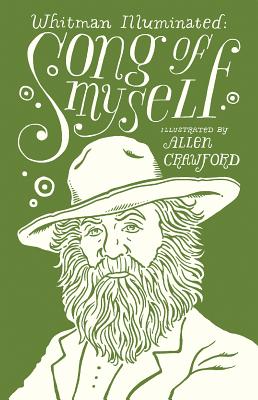 ""You laggards there on guard, look to your arms," he says, behind the bench, as the camera surveys the room. "In at the conquer'd doors they crowd, I am possess'd." The woman nods, is dismissed."
Reciting Walt Whitman at a Drug Court in Alabama
The List: Foggy Pine Books Read In for 21st Century Cultural Literacy
---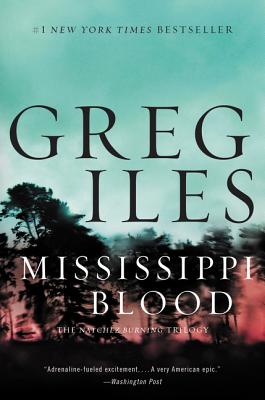 "I got a lot of angry letters at the end of "Bone Tree" because a certain person died. I mean, I got furious letters, particularly from women, and you just think, "Shit, I didn't know people were this invested."
---
The Southern Bookstore: Bibliotherapy and the Indie Bookstore by Taylor Brown
The independent bookstore is more than a place—it's a people.   And if there's one thing I've learned in my first year as a published novelist, it's that indie booksellers are quite possibly the best people in the world.  They are warm and smart and well-read; they are excited not only about books, but about what we learn from books.  They can tell you about the history of corn whiskey and the basics of falconry; they know about French cigarettes and the love lives of our literary heroes.  Belly up to the bar at a bookseller's conference, as I have done, and tell a group of booksellers that you are writing a story about tigers.  The recommendations will begin bounding from their tongues:  The Tiger by John Vaillant, Dersu the Trapper by V.K. Arseniev, Tigers in the Snow by Peter Matthiessen.  Now tell the same group that you have a broken heart, and watch the books come flocking to your aid.
In the summer of 2015, The New Yorker ran a piece entitled "Can Reading Make You Happier?"   The crux of the piece was something called bibliotherapy—the practice of encouraging reading for therapeutic effect.  At London's School of Life, trained bibliotherapists provide reading prescriptions that "help people deal with the daily emotional challenges of existence."  To me, indie booksellers are bibliotherapists nonpareil.  Go to a big box store and ask for books that deal with heartbreak.  Chances are you will be led to the Self-Help section and left to peruse the hundred strange spines by yourself.  Now ask the same at any good indie.  Nine times out of ten, you will be given specific book recommendations, many of them novels and short story collections, which are underrated in their power to sustain, educate, and heal us.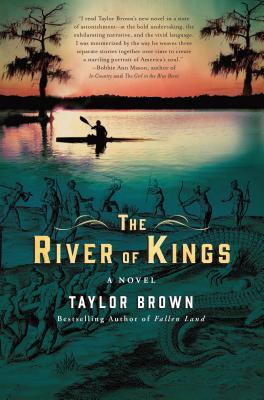 What's more, there is more to bibliotherapy than the act of reading.  In my experience, books and the stores that sell them have healing powers themselves.  Who has not sidled through those cozy shelves, each lined with gleaming spines, with voices of such terror and majesty, and not felt comforted, even swaddled in the language of our species?  There is a sacred atmosphere to the bookstore—not unlike that of libraries and museums and cathedrals—but so much cozier, so much more familiar and accessible.   One of my favorite stories of all time is Hemingway's "A Clean, Well-Lighted Place."  If you want to find such a place in nearly any town in this country, all you have to do is find the local indie bookstore.  At certain periods in life, the value of such places cannot be underestimated, nor can the people who run them.
Books are, and always have been, objects of great power.  They wound us and heal us; they take us on long journeys into other countries, eras, and souls—and into the deeper chambers of our own hearts.  They are the seeds of our great religions and cataclysms.  The indie bookstore is the storehouse of this power, and the indie bookseller, well-journeyed on these literary roads, is our guide into the farther reaches of ourselves and others.  So next time you find yourself struggling with the "challenges of existence," hit your nearest indie and let the bibliotherapy begin. 
-----
About the Author:
TAYLOR BROWN grew up on the Georgia coast. He has lived in Buenos Aires, San Francisco, and the mountains of Western North Carolina. His fiction has appeared in more than twenty publications, he is the recipient of the Montana Prize in Fiction, and he has been a finalist in both the Machigonne Fiction Contest and the Doris Betts Fiction Prize. Fallen Land (2016) was his first novel; The River of Kings is his second. Both were chosen as Okra Picks by Southern Independent Booksellers. He lives in Wilmington, North Carolina.
Charles Frazier of Raleigh ("Cold Mountain," "Nightwoods") is, according to wife Katherine Frazier, plugging away on his latest novel, with publication, she predicts, in 2018.
Literary gossip via Dannye Romine Powell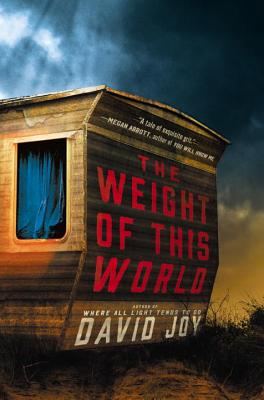 "Joy takes Ron Rash fly fishing in "Growing Gills" and Rash accidentally breaks one of Joy's favorite rods."
David Joy's second novel is realistic to a fault
The River of Kings, bestselling author of Fallen Land Taylor Brown artfully weaves three narrative strands―two brothers' journey down an ancient river, their father's tangled past, and the buried history of the river's earliest people―to evoke a legendary place and its powerful hold on the human imagination.
The Altamaha River, Georgia's "Little Amazon," is one of the last truly wild places in America. Crossed by roads only five times in its 137 miles, the black-water river is home to thousand-year-old virgin cypress, direct descendants of eighteenth-century Highland warriors, and a staggering array of rare and endangered species. The Altamaha is even rumored to harbor its own river monster, as well as traces of the oldest European fort in North America.
Brothers Hunter and Lawton Loggins set off to kayak the river, bearing their father's ashes toward the sea. Hunter is a college student, Lawton a Navy SEAL on leave; they were raised by an angry, enigmatic shrimper who loved the river, and whose death remains a mystery that his sons are determined to solve. As the brothers proceed downriver, their story alternates with that of Jacques le Moyne, the first European artist in North America, who accompanied a 1564 French expedition that began as a search for riches and ended in a bloody confrontation with Spanish conquistadors and native tribes.
Twining past and present in one compelling narrative, and illustrated with drawings that survived the 1564 expedition, The River of Kings is Taylor Brown's second novel: a dramatic and rewarding adventure through history, myth, and the shadows of family secrets.
BUY FROM AN INDIE | READ THE FIRST CHAPTER
---
For the week ending March 12. Books on the Southern Indie Bestseller List that are southern in nature or have been recently recommended by southern indie booksellers.


- The Pat Conroy Southern Book Prize |
- A SIBA Okra Pick 
See the full list here
Printable versions: Hardcover | Paperback | Children.
HARDCOVER
FICTION

1. Lincoln in the Bardo
George Saunders, Random House, $28, 9780812995343
2. Norse Mythology
Neil Gaiman, Norton, $25.95, 9780393609097
3. The Underground Railroad
Colson Whitehead, Doubleday, $26.95, 9780385542364
4. A Gentleman in Moscow
Amor Towles, Viking, $27, 9780670026197
5. In This Grave Hour
Jacqueline Winspear, Harper, $27.99, 9780062436603

HARDCOVER
NONFICTION

1. Hillbilly Elegy
J.D. Vance, Harper, $27.99, 9780062300546
2. Eyes Wide Open: Overcoming Obstacles and Recognizing Opportunities in a World That Can't See Clearly
Isaac Lidsky, TarcherPerigee, $26, 9780143129578
3. Change Your Home, Change Your Life With Color
Moll Anderson, Post Hill Press, $35, 9781937268053
4. The Book of Joy
The Dalai Lama, Archbishop Desmond Tutu, Avery, $26, 9780399185045
5. Radical Candor: Be a Kick-Ass Boss Without Losing Your Humanity
Kim Scott, St. Martin's, $26.99, 9781250103505

Also of note:

13. The Second Mrs. Hockaday
Susan Rivers, Algonquin, $25.95, 9781616205812
14. Eveningland: Stories
Michael Knight, Atlantic Monthly Press, $25, 9780802125972
4. Serafina and the Black Cloak
Robert Beatty, Disney/Hyperion, $7.99, 9781484711873
Click on a book to purchase from a great indie bookstore! See the full Southern Indie Bestseller list and the books that are Special to the Southern List here.
---
Events at Southern Indie Bookstores
See the full calendar | Find a Southern Indie Bookstore near you
Christopher Papadopoulos - Paz - Gables   (author appearance)
Christopher Papadopoulos | 03/24/2017, 07:00 pm | Books & Books Inc | Coral Gables, FL
Lisa Yarger - LOVIE  (author appearance)
Lisa Yarger | 03/24/2017, 07:00 pm | A Cappella Books | Atlanta, GA
Andrew Forsthoefel: WALKING TO LISTEN  (author appearance)
Andrew Forsthoefel | 03/24/2017, 06:30 pm | Avid Bookshop | Athens, GA
Book Release & Listening Party with Author Sybil Rosen  (author appearance)
Sybil Rosen | 03/24/2017, 06:00 pm | Underground Books | Carrollton, GA
Jack Davis - THE GULF: The Making of an American Sea  (author appearance)
Jack Davis | 03/24/2017 | Octavia Books | New Orleans, LA
Paul Watson with ICE GHOSTS  (author appearance)
Paul Watson | 03/24/2017, 05:00 pm | Square Books | Oxford, MS
Will Schwalbe - Books for Living  (author appearance)
Will Schwalbe | 03/24/2017, 07:00 pm | Regulator Bookshop | Durham, NC
Bill Noel Author of Dead Center  (author appearance)
Bill Noel | 03/24/2017, 11:00 am | Litchfield Books | Pawleys Island, SC
Book & Beer with author David Joy & Quest Brewery   (author appearance)
David Joy | 03/24/2017, 06:30 pm | M. Judson, booksellers and storytellers | Simpsonville, SC
FEATURE EVENT: JOHN SCALZI   (author appearance)
John Scalzi | 03/24/2017, 06:30 pm | Fountain Bookstore | Richmond, VA
Ismael Fernández Reyes - Cuba a través de mi lente 2 - Gables   (author appearance)
Ismael Fernández Reyes | 03/25/2017, 03:00 pm | Books & Books Inc | Coral Gables, FL
JORGE DUANY - Puerto Rico: What Everyone Needs to Know - Gables  (author appearance)
Jorge Duany | 03/25/2017, 07:00 pm | Books & Books Inc | Coral Gables, FL
Faith Harkey - Genuine Sweet  (author appearance)
Faith Harkey | 03/25/2017, 01:30 pm | Midtown Reader | Tallahassee, FL
Author Clay Byars - Will & I: A Memoir  (author appearance)
Clay Byars | 03/25/2017, 06:30 pm | Avid Bookshop | Athens, GA
Wendy Wax  (author appearance)
Wendy Wax
| 03/25/2017 | Bookmiser | Roswell, GA
Amber Brock signs A Fine Imitation  (author appearance)
Amber Brock | 03/25/2017, 02:00 pm | Eagle Eye Book Shop | Atlanta, GA
Mark Pendergrast  (author appearance)
Mark Pendergrast | 03/25/2017, 07:00 pm | Tall Tales Book Shop, Inc. | Atlanta, GA
Law and Order Book Signing 3 authors!  (author appearance)
Charlie Sewell | 03/25/2017, 11:30 am | The Book Worm Bookstore | Powder Springs, GA
James Johnson - VENICE INCOGNITO: Masks in the Serene Republic  (author appearance)
James Johnson | 03/25/2017, 06:00 pm | Octavia Books | New Orleans, LA
If I'm Found  (author appearance)
Terri Blackstock | 03/25/2017, 02:00 pm | Lemuria Books | Jackson, MS
Ice Ghosts: The Epic Hunt for the Lost Franklin Expedition  (author appearance)
Paul Watson | 03/25/2017, 04:00 pm | Lemuria Books | Jackson, MS
Dana Wildsmith to Present Her Novel  (author appearance)
Dana Wildsmith | 03/25/2017, 03:00 pm | City Lights Bookstore | Sylva, NC
Charlie Lovett Author Event  (author appearance)
Charlie Lovett | 03/25/2017, 04:00 pm | Main Street Books | Davidson, NC
Author Event: Lisa Yarger - Lovie  (author appearance)
Lisa Yarger | 03/25/2017, 02:00 pm | Park Road Books | Charlotte, NC
Author event with John Scalzi author of The Collapsing Empire  (author appearance)
John Scalzi | 03/25/2017, 02:00 pm | Parnassus Books | Nashville, TN
Salon@615 with Greg Iles author of Mississippi Blood  (author appearance)
Greg Iles | 03/25/2017, 02:00 pm | Parnassus Books | Nashville, TN
Kay Redfield Jamison, with ROBERT LOWELL: SETTING THE RIVER ON FIRE - Gables  (author appearance)
Kay Redfield Jamison | 03/26/2017, 03:00 pm | Books & Books Inc | Coral Gables, FL
Randy Wayne White @ Four Green Fields  (author appearance)
Randy Wayne White | 03/26/2017, 07:00 pm | Inkwood Books | Tampa, FL
CJ Box  (author appearance)
CJ Box | 03/26/2017, 05:00 pm | Murder on the Beach Mystery Bookstore | Delray Beach, FL
ANDREW AYDIN present MARCH (a graphic novel trilogy)  (author appearance)
Andrew Aydin | 03/26/2017, 03:00 pm | Malaprop's Bookstore/Cafe | Asheville, NC
Raúl Saco - Una mirada a Colombia - Gables   (author appearance)
Raúl Saco | 03/27/2017, 06:30 pm | Books & Books Inc | Coral Gables, FL
C.J. Box presents The Vicious Circle  (author appearance)
CJ Box | 03/27/2017, 06:00 pm | Vero Beach Book Center | Vero Beach, FL
Sybil Morial - WITNESS TO CHANGE   (author appearance)
Sybil Haydel Morial | 03/27/2017, 07:00 am | A Cappella Books | Atlanta, GA
GREG ILES presents MISSISSIPPI BLOOD  (author appearance)
Greg Iles | 03/27/2017, 07:00 pm | Malaprop's Bookstore/Cafe | Asheville, NC
Emrys Reading Room- Dorianne Laux  (author appearance)
Dorianne Laux | 03/27/2017, 07:00 pm | M. Judson, booksellers and storytellers | Simpsonville, SC
Taylor Brown  (author appearance)
Taylor Brown | 03/28/2017, 06:00 pm | Page & Palette | Fairhope, AL
Poet Ashley Jones: MAGIC CITY GOSPEL  (author appearance)
Ashley M. Jones | 03/28/2017, 06:30 pm | Avid Bookshop | Athens, GA
Elizabeth Pearce discusses and signs her book, Drink Dat New Orleans: A Guide to the Best Cocktail Bars, Dives, & Speakeasies  (author appearance)
Elizabeth Pearce | 03/28/2017, 06:00 pm | Garden District Book Shop | New Orleans, LA
John M. Barry - RISING TIDE: The Great Mississippi Flood of 1927 and How It Changed America - 20th anniversary lecture  (author appearance)
John M. Barry | 03/28/2017, 06:00 pm | Octavia Books | New Orleans, LA
Spring Publishing Camp  (author appearance)
03/28/2017, 09:00 pm | Tubby & Coo's Mid-City Book Shop | New Orleans, LA
Dana Chamblee Carpenter with THE DEVIL'S BIBLE  (author appearance)
Dana Chamblee Carpenter | 03/28/2017, 05:00 pm | Square Books | Oxford, MS
Peggy Senger Morrison, Miracle Motors  (author appearance)
Peggy Senger | 03/28/2017, 07:00 pm | Scuppernong Books | Greensboro, NC
Booksigning with Jaleigh Johnson   (author appearance)
Jaleigh Johnson | 03/28/2017, 04:00 pm | Books on Broad | Camden, SC
Randy Wayne White  (author appearance)
Randy Wayne White | 03/29/2017, 07:00 pm | Murder on the Beach Mystery Bookstore | Delray Beach, FL
Jack E. Davis  (author appearance)
Jack E. | 03/29/2017, 07:00 pm | Sundog Books | Santa Rosa Beach, FL
Randy Wayne White  (author appearance)
Randy Wayne White | 03/29/2017, 12:00 pm | Writer's Block Bookstore | Winter Park, FL
Ganesh Sitaraman - THE CRISIS OF THE MIDDLE CLASS CONSTITUTION   (author appearance)
Ganesh Sitaraman | 03/29/2017, 07:00 pm | A Cappella Books | Atlanta, GA
White Tears  (author appearance)
Hari Kunzru | 03/29/2017, 05:00 pm | Lemuria Books | Jackson, MS
David Wiesner with FISH GIRL  (author appearance)
David Wiesner | 03/29/2017, 04:00 pm | Square Books | Oxford, MS
Peter Heller with CELINE  (author appearance)
Peter Heller | 03/29/2017, 05:00 pm | Square Books | Oxford, MS
YA PANEL - Coming of Age and First Love: Roshani Chokshi/CROWN OF WISHES, Sarah Nicole Lemon/DONE DIRT CHEAP, Shaila Patel/SOULMATED  (author appearance)
Roshani Chokshi | 03/29/2017, 07:00 pm | Malaprop's Bookstore/Cafe | Asheville, NC
Author Event: Rosie Molinary - Beautiful You: Guide to Radical Self-Acceptance  (author appearance)
Rosie Molinary | 03/29/2017, 07:00 pm | Park Road Books | Charlotte, NC
Tony Bartelme - A Surgeon in the Village  (author appearance)
Tony Bartelme | 03/29/2017, 07:00 pm | Quail Ridge Books & Music | Raleigh, NC
Greg Iles Author of Mississippi Blood  (author appearance)
Greg Iles | 03/29/2017, 11:00 am | Litchfield Books | Pawleys Island, SC
Author event with Hannah Tinti author of The Twelve Lives of Samuel Hawley  (author appearance)
Hannah Tinti | 03/29/2017, 06:30 pm | Parnassus Books | Nashville, TN
Charles Salzberg  (author appearance)
Charles Salzberg | 03/30/2017, 06:00 pm | Page & Palette | Fairhope, AL
B. A. Shapiro, New York Times Bestselling Author of The Muralist  (author appearance)
B.A. Shapiro | 03/30/2017, 06:00 pm | Copperfish Books, LLC | Punta Gorda, FL
Andrew Gross and KJ Howe  (author appearance)
Andrew Gross | 03/30/2017, 07:00 pm | Murder on the Beach Mystery Bookstore | Delray Beach, FL
Bruce Feiler Book Talk The First Love Story  (author appearance)
Bruce Feiler | 03/30/2017, 07:30 pm | A Cappella Books | Atlanta, GA
Trans Masculinities across borders: Lei Ming and Samuel Peterson  (author appearance)
Lei Ming | 03/30/2017, 07:30 pm | Charis Books & More | Atlanta, GA
Reception for Marie-Helene Bertino, Author of 2 A.M. at the Cat's Pajamas  (author appearance)
Marie-Helene Bertino | 03/30/2017, 07:00 pm | Underground Books | Carrollton, GA
Taylor Brown - THE RIVER OF KINGS - in conversation with Katy Simpson Smith - FREE MEN  (author appearance)
Taylor Brown | 03/30/2017, 06:00 pm | Octavia Books | New Orleans, LA
Hannah Tinti with THE TWELVE LIVES OF SAMUEL HAWLEY  (author appearance)
Hannah Tinti | 03/30/2017, 06:00 pm | Square Books | Oxford, MS
Rodney Jones with VILLAGE PRODIGIES  (author appearance)
Rodney Jones | 03/30/2017, 06:00 pm | Square Books | Oxford, MS
McKay Jenkins signs his book Food Fight: GMOs and the Future of the American Diet  (author appearance)
McKay Jenkins | 03/30/2017, 04:30 pm | Flyleaf Books | Chapel Hill, NC
Roshani Chokshi discusses her new YA novel, A Crown of Wishes, with Ryan Graudin  (author appearance)
Roshani Chokshi | 03/30/2017, 07:00 pm | Flyleaf Books | Chapel Hill, NC
McKay Jenkins - Food Fight: GMOs and the Future of the American Diet  (author appearance)
McKay Jenkins | 03/30/2017, 07:00 pm | Quail Ridge Books & Music | Raleigh, NC
Tony Bartelme - A Surgeon in the Village: An American Doctor Teaches Brain Surgery in Africa  (author appearance)
Tony Bartelme | 03/30/2017, 07:00 pm | Regulator Bookshop | Durham, NC
Charlie Lovett, The Lost Book of the Grail  (author appearance)
Charlie Lovett | 03/30/2017, 07:00 pm | Scuppernong Books | Greensboro, NC
Booksigning with Carol Graf   (author appearance)
Carol Graf | 03/30/2017, 04:00 pm | Books on Broad | Camden, SC
Drink, Dish, & Do Good with Troylyn Ball   (author appearance)
Troy Ball | 03/30/2017, 07:00 pm | Fiction Addiction | Greenville, SC
Author event with Dr. Ming Wang author of From Darkness to Sight  (author appearance)
Dr. Ming | 03/30/2017, 06:30 pm | Parnassus Books | Nashville, TN
Author event with Hari Kunzru author of White Tears at The Basement  (author appearance)
Hari Kunzru | 03/30/2017, 07:00 pm | Parnassus Books | Nashville, TN
Authors Round the South
www.authorsroundthesouth.com
Lady Banks is sponsored by the Southern Independent Booksellers Alliance, in support of independent bookstores in the South.
SIBA | 3806 Yale Dr. | Columbia, SC 28409
You are receiving this email at @@email@@. If you wish to stop receiving email from us, you can simply remove yourself by replying with "unsubscribe" in the subject or by visiting: @@unsubscribe_url@@
---