Details

Published: 05 February 2017

05 February 2017
{On good Scotch and good dogs.}
In which Ms. Crystal Wilkinson remembers her childhood devotion to Prince, Mr. Michael Farris Smith writes about the consequences of bad mistakes, Mr. Michael Knight writes about the people who have good Scotch and good dogs, and her ladyship, the editor, writes about the good news.
February 5, 2017
Dearest Readers
Spring brings good news. New books, of course, (her ladyship likes the list at LitHub, 17 Books to Read this February. Who knew Sam Shepard had written a novel?). But even more importantly, new bookstores! And new owners for bookstores!
Last month the owner of Lorelei Books in Vicksburg, Mississippi, sent out a notice that she was looking to retire, and sell the store. Last week another message went out to her customers that the store had been sold and has a new owner.
Several weeks ago, the Raleigh newspaper ran a story about "Read With Me" -- a new children's bookstore opening downtown in April.
And this morning her ladyship opened her virtual paper to discover that Winston-Salem, already looking forward to the opening of Bookmarks -- the permanent bookstore and event space associated with the Bookmarks Book Festival -- is now also going to host Bright Leaf Books.
It has been a turbulent winter, but new bookstores are surely a sign of better things to come.

her ladyship, the editor
Lady Banks' Pick of the Week
---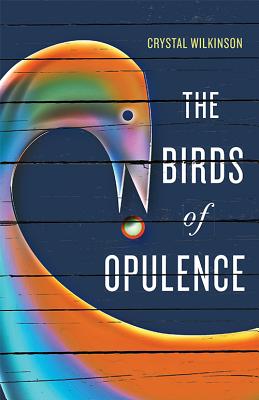 "Alone, under the glow of a cheap black lightbulb, I danced to "Sexy Dancer" and tried to wash off the stench of "ugly black bitch."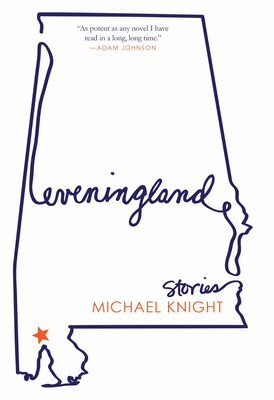 "They have good Scotch and good dogs."
Noteworthy poetry and prose from her ladyship's bedside reading stack.
Kacey's window has been dark for fifty-nine days. 
It's been dark for so long that someone else might easily forget she ever even lived there. Or that she ever existed at all.
I haven't forgotten.
Tonight, like all the other nights, I wait until everyone is asleep. Then I tiptoe downstairs, slip into my coat, and creep out the front door. I climb onto the roof of Mom's Subaru and sit there, staring.
I have stared at Kacey's window for so many nights that I no longer see the four black panes held together by the skeleton of the frame.
All I see is a dark hollow where there used to be light.
But tonight, when I step out onto the porch, something is different.
Tonight, there is a car in Kacey's driveway.
Ali Standish, The Ethan I Was Before (HarperCollins, 2017) 9780062433381
---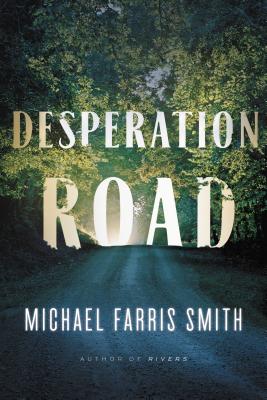 ". . .a riveting mix of suspense, despair and tough consequences wrought from bad mistakes" 
An interview with Michael Farris Smith
"You've played a key role in the bookstore's changing hands. I'm delighted to announce that a buyer has been found, and hope you'll join me in welcoming Kelle Barfield as the new owner."
Lorelei Books in Vicksburg, MS has a new owner
Recommended reading from Southern Indie Booksellers
This is one of those books that sounds utterly ridiculous when you try to describe it: talking elephants in space! But the author creates such wonderful characters and builds such a unique, dynamic universe, that I totally fell under the spell of Barsk. This beautifully written adventure is full of heart and wonder as well as complex concepts of morality, science and spirituality. Talking elephants in space: yes!
Barsk: The Elephants' Graveyard by Lawrence M. Schoen ($16.99, Tor ), recommended by Tony at Quail Ridge Books, Raleigh, NC.
Written by Nobel Prize-winning author Sigrid Undset, this trilogy is a masterpiece, with each book in the series better than the last. Set in the 14th-century and reveling in the everyday details of medieval life in Norway, the saga follows one woman through childhood, young love, married life, motherhood and into old age. The Wreath is Kristin's coming-of-age story: she recklessly enters a relationship with an older man that puts her at odds with her father and the Christian church she was raised in. Persevere past the unfamiliar names and places and you will be rewarded with a richly immersive literary experience.
Kristin Lavransdatter, I: The Wreath by Sigrid Undset ($16, Penguin), recommended by Elese, Flyleaf Books, Chapel Hill NC.
Fans of Dan Jenkins will be very happy with his latest novel. Jenkins is well-known among sports fans for his satirical, funny tomes set in the world of sports. What he did for football with Semi-Tough and golf with Dead Solid Perfect, he now does for big-time college sports. Good ol' boy Pete Wallace has finally reached the top of the college sports world by becoming the athletic director at Western Ohio University. The story of how Pete handles politically correct campus culture, fragile egos, and colorful characters is laugh out loud funny.
Stick a Fork in Me by Dan Jenkins (Tyrus $16.99), recommended by Bill, Quail Ridge Books, Raleigh, NC.
Renowned for her novella Kitchen, Yoshimoto is back with the story of a love murder-suicide's aftermath. An ode to life after death-part jagged family portrait and part mystery with tugs of the surreal. As always, Yoshimoto delves into the psychology of her characters with tender attention, exploring grief and its warped passage. Murakami fans with enjoy Yoshimoto's trademark style, her prose as cleansing as steam water slipping off a mirror.
Moshi-Moshi by Banana Yoshimoto ($25, Counterpoint Press), recommended by Elese, Flyleaf Books, Chapel Hill, NC.
In Medium Raw, Anthony Bourdain is much less cranky than he was in Kitchen Confidential, but is somehow angrier. Targets include Ruth Reichl, most professional restaurant critics, and the Food Network. Foodie or not, Medium Raw will entertain and enlighten.
Medium Raw by Anthony Bourdain ($15.99, Echo Books), recommended by Colin, Flyleaf Books, Chapel Hill, NC.
More bookseller recommendations
top | share this
---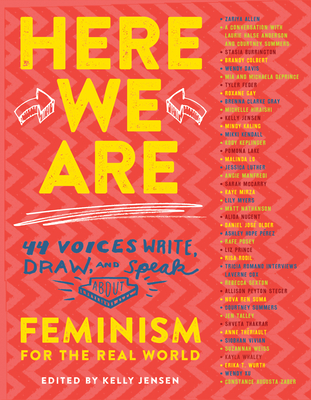 "It's always been simple to me. Feminism means equality between men and women. But the complications of what that means resonates in this book."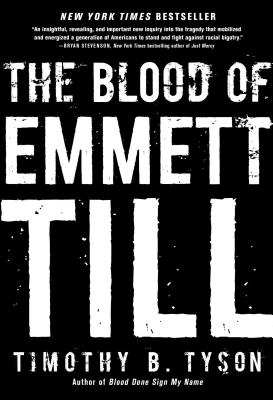 "It's not Carolyn's book. It's not the Carolyn Bryant story. It's not her book, I just interviewed her."
Timothy Tyson on The Blood of Emmett Till
 Bill is only visiting our planet because his has no books.  How sad is that?  His favorites are Science Fiction (which he calls "historic documentation") and Mystery (which he calls "mystery").
---
---
"We look forward to engaging with the area and providing a literary refuge in the heart of downtown."
Bright Leaf Books to open in Winston-Salem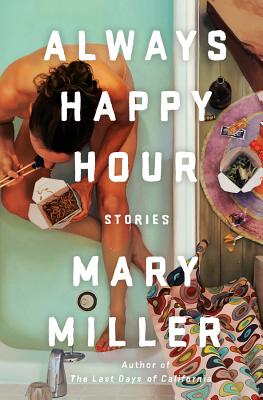 "The women in these stories are rebelling against their mother's generation"
Mary Miller on Always Happy Hour
Lost in the Sun meets The Thing About Jellyfish in Ali Standish's breathtaking debut. A poignant middle grade novel of friendship and forgiveness, The Ethan I Was Before is a classic in the making.
Ethan had been many things. He was always ready for adventure and always willing to accept a dare, especially from his best friend, Kacey. But that was before. Before the accident that took Kacey from him. Before his family moved from Boston to the small town of Palm Knot, Georgia.
Palm Knot may be tiny, but it's the home of possibility and second chances. It's also home to Coralee, a girl with a big personality and even bigger stories. Coralee may be just the friend Ethan needs, except Ethan isn't the only one with secrets. Coralee's are catching up with her, and what she's hiding might be putting both their lives at risk. The Ethan I Was Before is a story of love and loss, wonder and adventure, and ultimately of hope.
---
For the week ending January 29. Books on the Southern Indie Bestseller List that are southern in nature or have been recently recommended by southern indie booksellers.


- The Pat Conroy Southern Book Prize |
- A SIBA Okra Pick 
See the full list here
Printable versions: Hardcover | Paperback | Children.
HARDCOVER
FICTION

1. The Underground Railroad
Colson Whitehead, Doubleday, $26.95, 9780385542364
2. A Gentleman in Moscow
Amor Towles, Viking, $27, 9780670026197
3. Commonwealth
Ann Patchett, Harper, $27.99, 9780062491794
4. The Whistler
John Grisham, Doubleday, $28.95, 9780385541190
5. Swing Time
Zadie Smith, Penguin Press, $27, 9781594203985

HARDCOVER
NONFICTION

1. Hillbilly Elegy
J.D. Vance, Harper, $27.99, 9780062300546
2. The Undoing Project
Michael Lewis, Norton, $28.95, 9780393254594
3. The Book of Joy
The Dalai Lama, Archbishop Desmond Tutu, Avery, $26, 9780399185045
4. The Hidden Life of Trees
Peter Wohlleben, Greystone Books, $24.95, 9781771642484
5. Tears We Cannot Stop: A Sermon to White America
Michael Eric Dyson, St. Martin's, $24.99, 9781250135995

Also of note: Okra Picks

14. The Second Mrs. Hockaday
Susan Rivers, Algonquin, $25.95, 9781616205812
5. Tears We Cannot Stop: A Sermon to White America
Michael Eric Dyson, St. Martin's, $24.99, 9781250135995
10. A Lowcountry Heart: Reflections on a Writing Life
Pat Conroy, Nan A. Talese, $25, 9780385530866
Click on a book to purchase from a great indie bookstore! See the full Southern Indie Bestseller list and the books that are Special to the Southern List here.
---
Events at Southern Indie Bookstores
See the full calendar | Find a Southern Indie Bookstore near you
LES PARISIENNES - Anne Sebba - Gables  (author appearance)
Anne Sebba | 02/08/2017, 06:30 pm | Books & Books Inc | Coral Gables, FL
ROBERT B. PARKER'S REVELATION by Robert Knott  (author appearance)
Robert Knott | 02/08/2017, 07:00 pm | Eagle Eye Book Shop | Atlanta, GA
Scott Moorehead  (author appearance)
Scott Moorehead | 02/08/2017, 06:00 pm | Tall Tales Book Shop, Inc. | Atlanta, GA
Desperation Road by Michael Farris Smith  (author appearance)
Michael Farris Smith | 02/08/2017, 05:00 pm | Lemuria Books | Jackson, MS
Amor Towles with A GENTLEMAN IN MOSCOW  (author appearance)
Amor Towles | 02/08/2017, 05:00 pm | Square Books | Oxford, MS
Kevin Wilson - Perfect Little World  (author appearance)
Kevin Wilson | 02/08/2017, 07:00 pm | Quail Ridge Books & Music | Raleigh, NC
Author event with Victoria Aveyard, author of Red Queen, and Sophie Jordan, author of Reign of Shadows  (author appearance)
Victoria Aveyard | 02/08/2017, 06:30 pm | Parnassus Books | Nashville, TN
TZIPPY THE THIEF - Patricia Striar Rohner - Gables  (author appearance)
Patricia Striar Rohner | 02/09/2017, 07:00 pm | Books & Books Inc | Coral Gables, FL
Lisa Carey: The Stolen Child  (author appearance)
Lisa Carey | 02/09/2017, 06:00 pm | Garden District Book Shop | New Orleans, LA
Carl A. Brasseaux and Donald W. Davis - AIN'T THERE NO MORE: Louisiana's Disappearing Coastal Plain  (author appearance)
Carl A. Brasseaux | 02/09/2017, 06:00 pm | Octavia Books | New Orleans, LA
A Gentleman in Moscow by Amor Towles  (author appearance)
Amor Towles | 02/09/2017, 05:00 pm | Lemuria Books | Jackson, MS
Michael Farris Smith with DESPERATION ROAD  (author appearance)
Michael Farris Smith | 02/09/2017, 06:00 pm | Square Books | Oxford, MS
Susan Swicegood Boswell Author Event  (author appearance)
Susan Swicegood Boswell | 02/09/2017, 07:00 pm | Main Street Books | Davidson, NC
Author Event: William Geuss - Finding the Way Home   (author appearance)
William Geuss | 02/09/2017, 06:30 pm | Park Road Books | Charlotte, NC
Reading by Spiritual Ecologist Heather Lyn Mann  (author appearance)
Heather Lyn Mann | 02/09/2017, 07:00 pm | Pomegranate Books | Wilmington, NC
Jason Rekulak -'The Impossible Fortress  (author appearance)
Jason Rekulak | 02/09/2017, 07:00 pm | Quail Ridge Books & Music | Raleigh, NC
Kevin Wilson, Perfect Little World  (author appearance)
Kevin Wilson | 02/09/2017, 07:00 pm | Regulator Bookshop | Durham, NC
Ken Massey - The Skeleton Code  (author appearance)
Ken Massey | 02/09/2017, 07:00 pm | Scuppernong Books | Greensboro, NC
Lisa McMann: The Unwanteds Quest: Dragon Captives  (author appearance)
Lisa McMann | 02/09/2017, 04:00 pm | The Country Bookshop | Southern Pines, NC
In Conversation with Ryan Graudin and Beth Blessing  (author appearance)
Ryan Graudin | 02/09/2017, 07:00 pm | M. Judson, booksellers and storytellers | Simpsonville, SC
Author event with Andrew Maraniss in conversation with Ruta Sepetys  (author appearance)
Andrew Maraniss | 02/09/2017, 06:30 pm | Parnassus Books | Nashville, TN
Ingun Mann: Anne of Saxony  (author appearance)
Ingrun Mann | 02/10/2017, 12:00 pm | Bayou Book Company | Niceville, FL
THE EVIL THAT MEN DO - Michael Sanders - Gables  (author appearance)
Michael Sanders | 02/10/2017, 08:00 pm | Books & Books Inc | Coral Gables, FL
Jeff Giles presents The Edge of Everything  (author appearance)
Jeff Giles | 02/10/2017, 06:00 pm | Vero Beach Book Center | Vero Beach, FL
Local Author Al Dixon: THE REAL PLEASURE IN LIFE  (author appearance)
Al Dixon | 02/10/2017, 06:30 pm | Avid Bookshop | Athens, GA
Author Event: William C. Tracy - Merchants and Maji -Tuning the Symphony  (author appearance)
William C. Tracy | 02/10/2017, 07:00 pm | Park Road Books | Charlotte, NC
Lisa McMann - The Unwanteds Quests: Dragon Captives  (author appearance)
Lisa McMann | 02/10/2017, 07:00 pm | Quail Ridge Books & Music | Raleigh, NC
Brent Morris Author of Yes Lord, I know the Road  (author appearance)
Brent Morris | 02/10/2017, 11:00 am | Litchfield Books | Pawleys Island, SC
Lydia Peelle  (author appearance)
Lydia Peelle | 02/10/2017, 06:00 pm | Union Avenue Books | Knoxville, TN
Family Day on Aragon - LOVE - Gables  (author appearance)
Cedella Marley | 02/11/2017, 10:00 am | Books & Books Inc | Coral Gables, FL
Lydia Peelle & Ketch Secor - The Midnight Cool Revue  (author appearance)
Lydia Peelle | 02/11/2017, 07:00 pm | A Cappella Books | Atlanta, GA
Author Joseph Kovarik: VANISHING LANDMARKS OF GEORGIA  (author appearance)
Joseph Kovarik | 02/11/2017, 06:30 pm | Avid Bookshop | Athens, GA
Special Story Time - Author Susan Stockdale: FANTASTIC FLOWERS  (author appearance)
Susan Stockdale | 02/11/2017, 10:30 am | Avid Bookshop | Athens, GA
ACREE MACAM presents KING OF THE BIRDS  (author appearance)
Acree Macam | 02/11/2017, 11:00 am | Malaprop's Bookstore/Cafe | Asheville, NC
NATALIE ANDERSON presents CITY OF SAINTS & THIEVES  (author appearance)
Natalie Anderson | 02/11/2017, 06:00 pm | Malaprop's Bookstore/Cafe | Asheville, NC
Author Event: Ashely Davis - A Life through Letters  (author appearance)
Ashley Davis | 02/11/2017, 11:00 am | Park Road Books | Charlotte, NC
Author Event: Chris Holaday and Marilyn Markel - Southern Breads Recipes  (author appearance)
Chris Holaday | 02/11/2017, 02:00 pm | Park Road Books | Charlotte, NC
Helen Simonson Author of The Summer Before The War  (author appearance)
Helen Simonson | 02/11/2017, 11:00 am | Litchfield Books | Pawleys Island, SC
Macon Brock & Earl Swift at Prince Books  (author appearance)
Earl Swift | 02/11/2017, 03:00 pm | Prince Books | Norfolk, VA
David Pearson - JFK and BOBBY, ARNIE and JACK...and David: The Unusual PR Career of David Pearson - Gables  (author appearance)
David Pearson | 02/12/2017, 04:00 pm | Books & Books Inc | Coral Gables, FL
Author Viet Thanh Nguyen: THE REFUGEES  (author appearance)
Viet Thanh Nguyen | 02/12/2017, 06:00 pm | Avid Bookshop | Athens, GA
Dana Wildsmith and Atwater & Donnelly  (author appearance)
Dana Wildsmith | 02/12/2017, 02:00 pm | Main Street Books | Davidson, NC
LYDIA PEELLE presents THE MIDNIGHT COOL with KETCH SECOR  (author appearance)
Lydia Peelle | 02/12/2017, 03:00 pm | Malaprop's Bookstore/Cafe | Asheville, NC
Amy Laura Hall - Writing Home, With Love: Politics for Neighbors and Naysayers  (author appearance)
Amy Laura Hall | 02/12/2017, 02:00 pm | Regulator Bookshop | Durham, NC
Author event with Len Bourland author of Normal's Just a Cycle on a Washing Machine  (author appearance)
Len Bourland | 02/12/2017, 02:00 pm | Parnassus Books | Nashville, TN
Meet and Greet With Debut Author Mary Ann Marlowe   (author appearance)
Mary Ann Marlowe | 02/12/2017, 02:00 pm | Fountain Bookstore | Richmond, VA
Tim Dorsey  (author appearance)
Tim Dorsey | 02/13/2017, 01:30 pm | MacIntosh Books and Paper | Sanibel, FL
Writers @ The Wrecking Bar - THE MOTHERS by Brit Bennett   (author appearance)
Brit Bennett | 02/13/2017, 07:00 pm | A Cappella Books | Atlanta, GA
Chris Whipple - THE GATEKEEPERS: HOW THE WHITE HOUSE CHIEFS OF STAFF DEFINE EVERY PRESIDENCY  (author appearance)
Chris Whipple | 02/13/2017, 07:00 pm | A Cappella Books | Atlanta, GA
K.J. HOWE presents THE FREEDOM BROKER with SARA GRUEN  (author appearance)
K. J. Howe | 02/13/2017, 06:00 pm | Malaprop's Bookstore/Cafe | Asheville, NC
John Darnielle--Universal Harvester at Motorco Music Hall  (author appearance)
John Darnielle | 02/13/2017, 07:30 pm | Regulator Bookshop | Durham, NC
Stephanie Garber - CARAVAL  (author appearance)
Stephanie Garber | 02/14/2017, 06:00 pm | Octavia Books | New Orleans, LA
HOME SWEET HOME - April Smith  (author appearance)
April Smith | 02/15/2017, 08:00 pm | Books & Books Inc | Coral Gables, FL
Robert Macomber Book Launch Party  (author appearance)
Robert Macomber | 02/15/2017, 06:00 pm | Copperfish Books, LLC | Punta Gorda, FL
News of the World by Paulette Jiles  (author appearance)
Paulette Jiles | 02/15/2017, 05:00 pm | Lemuria Books | Jackson, MS
Derrick Harriell with STRIPPER IN WONDERLAND  (author appearance)
Derrick Harriell | 02/15/2017, 05:00 pm | Square Books | Oxford, MS
TIMOTHY TYSON presents THE BLOOD OF EMMETT TILL (An Authors for Action Event)  (author appearance)
Timothy Tyson | 02/15/2017, 06:00 pm | Malaprop's Bookstore/Cafe | Asheville, NC
John Darnielle - Universal Harvester  (author appearance)
John Darnielle | 02/15/2017, 07:00 pm | Quail Ridge Books & Music | Raleigh, NC
Deno Trakas  (author appearance)
Deno Trakas | 02/15/2017, 07:00 pm | Hub City Bookshop | Spartanburg, SC
Authors Round the South
www.authorsroundthesouth.com
Lady Banks is sponsored by the Southern Independent Booksellers Alliance, in support of independent bookstores in the South.
SIBA | 3806 Yale Dr. | Columbia, SC 28409
You are receiving this email at @@email@@. If you wish to stop receiving email from us, you can simply remove yourself by replying with "unsubscribe" in the subject or by visiting: @@unsubscribe_url@@
---