Details

Published: 29 January 2017

29 January 2017
{On the books our mothers read to us.}
In which Kelly Starling Lyons remembers the magic in books her mother read to her, Mr. Wiley Cash asks his students to sacrifice something, and Mr. Chuck Galey had everything he needed growing up in the Mississippi Delta: pencils, paper, and Baptist preachers.
January 29, 2017
Dearest Readers
In his essay below, Mr. Robert Beatty remembers meeting one of his heroes, Mr. Pat Conroy, just as his own writing career was starting to bloom. "I found Pat to be such a warm, gregarious, friendly fellow," he remembers. "He loved telling stories to the people around him, but more than that, he wanted to hear your story, to learn the details of your life."
The impact of the late Mr. Pat Conroy -- of his books, his commitment to literature and to fostering emerging writers -- has been talked about often since his death last March. But he is not alone or unique in his dedication to the art and craft and vitality of Southern literature. In her ladyship, the editor's own home state of North Carolina, it is often joked that one can "throw a rock, and hit a writer." And within her state borders are any number of writers who hold the same kind of regard among readers and the people who love books.
The same is true for Georgia, for Florida, for Louisiana. . .indeed for any state in this wild and wonderful region we call "The South." Writers, as a rule, are a generous and enthusiastic tribe.
It was in recognition of this truth that the Southern Independent Booksellers Alliance has created a new category in their annual Southern Book Prize: The Conroy Legacy Award.
The Conroy Legacy Award honors the example of beloved author Pat Conroy and recognizes writers who have achieved a lasting impact on their literary community. Recipients will have shown the following attributes:
Support for independent bookstores, both in their own communities and in general.
Writing that focuses significantly on their own home place.
Demonstrates support of other writers, especially new and emerging authors.
"This is our way of honoring the strong connection and partnership between writers and independent booksellers." says SIBA Executive Director Wanda Jewell, "We are all deeply involved in the literary life, in the life of the book, and in telling the story of our home place."
Nominations for the 2017 Southern Book Prize close on Valentine's Day. Click here to nominate your favorite Southern titles of the last year.

her ladyship, the editor
Lady Banks' Pick of the Week
---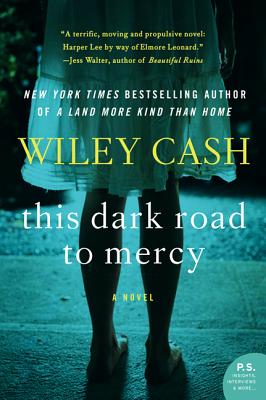 " Are you willing to play one less video game to allow yourself one more hour of writing time? " 
Wiley Cash's advice to writers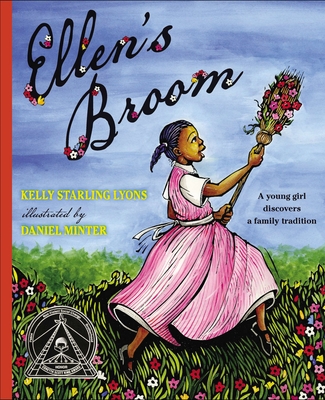 "Every book Mom read to me and I read on my own sent me on an adventure. I never wanted that feeling to end "
Noteworthy poetry and prose from her ladyship's bedside reading stack.
ON THANKSGIVING NIGHT 1942, when I was fifteen years old, white racists burned our house to the ground. It was the home I was born in, as were my older sister, Edythe, and my younger brother, Obie Leonard. My father, Obadiah (Obie), had built it with his own hands in 1920, on my grand father's land. The house was simple and plain, but we felt fortunate to have it. We knew scores of black sharecroppers around us who were not living on their own land, and some of their homes were little more than shacks.
Shortly before bedtime, my parents smelled smoke. In what seemed like minutes, fire whipped through our home. Running for their lives, my parents grabbed my brother, Obie, and made it through the doorway, collapsing onto the grass. My mother's wails pierced my daddy's heart. They had escaped the flames with little more than the clothes on their backs. Edythe and I were away, rehearsing for a performance with the school choir. We returned to find that many of our prized possessions (clothes, family albums, our beautiful furniture, and our prized Victrola with the Bessie Smith record collection) were gone. Nothing was left of them but red coals and a dull glob of black vinyl.
Our father hushed our cries and shook us from our misery. "We don't have time to cry," he told us. He led us in prayer and told us to give thanks because we still had our lives. He even made us say we forgave those who had destroyed our home.
I repeated the words to please my father, but I am not sure I really meant them.
Coretta Scott King, My Life, My Love, My Legacy (Henry Holt & Company, 2017) 9780451493040
---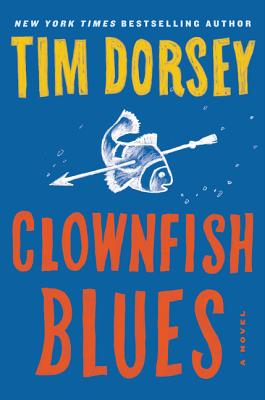 " Serial killers are sick, obsessive losers who will never stop … Sequential killers, on the other hand, just happen to be the only person around when action needs to be taken. " 
" I feel funny being the one saying this, but it is a really huge deal"
Avid Bookshop named finalist for  PW Bookstore of the Year
Recommended reading from Southern Indie Booksellers
Think of The Immortals as like American Gods with considerably less work. Reimagining the Greek gods in modern day New York City, this will appeal to fans of Percy Jackson who are now all grown up as well as those who liked The Magicians. Action packed and a great escape read.
The Immortals by Jordanna Max Brodsky ($15.99, Orbit), recommended by Kelly at Fountain Bookstore, Richmond, VA.
Burning Glass will take you to a world that feels like old Russia. It is full of political tension, especially between two brothers, but it's Sonya's job to navigate these tense situations and find a way to protect herself and her country.
Burning Glass by Kathryn Purdie ($17.99, Katherine Tegen Books), recommended by Erica, Lemuria Books, Jackson, MS.
Natasha knows from experience that dreams will get you nowhere, so she keeps herself well-grounded. Even when she's hours away from being deported with her family back to Jamaica. Daniel is a poet at heart, a romantic who believes in fate and destiny, so when he sees a girl standing out from the crowd, he doesn't think twice about ditching his parent-sanctioned college interview to go after her. A series of coincidences have them meeting several times, but is it enough to convince Natasha to believe in the meant-to-be future that Daniel sees? I loved Yoon's gorgeous writing and couldn't help falling in love with the characters myself.
The Sun Is Also a Star by Nicola Yoon ($18.99, Delacorte Press), recommended by Melissa, Fiction Addiction, Greenville, SC.
MacArthur is brilliant, bold and arrogant. Truman is plain-spoken, patient, and determined. Relying on meeting notes, diary entries, letters, and transcripts of Congressional hearings, this book chronicles the Korean conflict by telling the stories of two very powerful personalities. You read spellbound as the drama plays out. Fascinating behind the scenes history!
The General vs. the President: MacArthur and Truman at the Brink of Nuclear War by H.W. Brands ($30, Doubleday), recommended by Helen at Quail Ridge Books, Raleigh, NC.
An intimate portayal of the enigmatic and troubled character at its core, Joe Gould's Teeth is both startlingly perceptive and seductively plotted. While providing a thorough study into the life of Joe Gould and his infamous manuscript, Lepore also transports you back into the NYC literary scene of the 1930s-40s. Don't let the size fool you, this is a great quick read with graceful, fast-paced prose and some serious emotional heft.
Joe Gould's Teeth by Jill Lepore ($24.95, Knopf), recommended by Donovan at Inkwood Books, Tampa, FL.
More bookseller recommendations
top | share this
---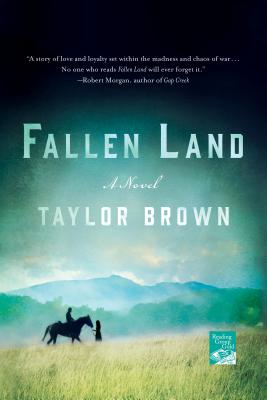 " People could see that there is still a lot of trauma and anger on the subject"
Fallen Land named one of Southern Living's Best Books of 2016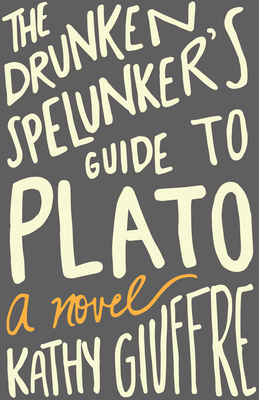 "You have a wonderful gift and the world is a better place because you are in it. You inspire and touch more people than you will ever know. Celebrate and be encouraged in your writing."
Kathy Giuffre novel wins Seven Sisters Book Award
---
---
"I had everything I needed growing up in a small farm town in the Mississippi Delta; a pencil, a piece of paper and a long-winded Baptist preacher. "
Chuck Galey Art Exhibit at the Pass Christian Library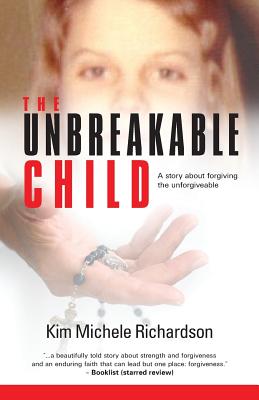 " the opening speaker will be Kim Michele Richardson, author of the memoir "The Unbreakable Child" and the novel "GodPretty in the Tobacco Field."
Kentucky Women's Book Festival set for March 4
" We absolutely love Saxapahaw, and it was our intention to stay forever, but things don't always go according to plan "
Red Door Books & Local Art is moving
The life story of Coretta Scott King―wife of Martin Luther King Jr., founder of the Martin Luther King Jr. Center for Nonviolent Social Change (The King Center), and singular twentieth-century American civil and human rights activist―as told fully for the first time, toward the end of her life, to Rev. Dr. Barbara Reynolds.
Born in 1927 to daringly enterprising parents in the Deep South, Coretta Scott had always felt called to a special purpose. While enrolled as one of the first black scholarship students recruited to Antioch College, she became politically and socially active and committed to the peace movement. As a graduate student at the New England Conservatory of Music, determined to pursue her own career as a concert singer, she met Martin Luther King Jr., a Baptist minister insistent that his wife stay home with the children. But in love and devoted to shared Christian beliefs as well as shared racial and economic justice goals, she married Dr. King, and events promptly thrust her into a maelstrom of history throughout which she was a strategic partner, a standard bearer, and so much more.
As a widow and single mother of four, she worked tirelessly to found and develop The King Center as a citadel for world peace, lobbied for fifteen years for the US national holiday in honor of her husband, championed for women's, workers' and gay rights and was a powerful international voice for nonviolence, freedom and human dignity.
Coretta's is a love story, a family saga, and the memoir of an extraordinary black woman in twentieth-century America, a brave leader who, in the face of terrorism and violent hatred, stood committed, proud, forgiving, nonviolent, and hopeful every day of her life.
BUY FROM AN INDIE | READ THE FIRST CHAPTER
---
---
Author 2 Author: Robert Beatty on Pat Conroy & Winning the Southern Book Prize
What the Pat Conroy Southern Book Prize means to me
When I was a young writer growing up, I loved reading Pat Conroy's novels. I cherished The Prince of Tides in particular. I enjoyed the beautiful descriptions of coastal South Carolina, the untamable spirit of Tom's brother Luke, and so much more. I also loved reading other great Southern writers like Thomas Wolfe, whose rich and rambling sentences I found to be wonderfully dense with human spirit. But for me, time and time again, I always returned to The Prince of Tides as my go-to novel, my true north as a writer. I didn't have much in common with the characters in the novel, and I didn't live alongside the golden salt marshes of our southern shores, but there was something in that book's language and the storytelling that made me 100% sure that I wanted to be a writer. Somehow, someway, I wanted to be a storyteller.
I practiced my writing craft and wrote novels for many years before my first novel, Serafina and the Black Cloak, was published in 2015 by Disney-Hyperion. It's the story of an unusual little twelve-year-old girl who lives secretly in the basement of the grand Biltmore Estate during George and Edith Vanderbilt's time. It isn't like The Prince of Tides or Look Homeward, Angel. We all have our own stories to tell. But it was no coincidence that it was a Southern gothic story in its own way, complete with spooky, mist-filled Blue Ridge Mountains and moss-covered stone angels straight out of Savannah's Bonaventure Cemetery.
I was deeply appreciative when my novel was well received, and then became a New York Times best seller, because it meant, among other things, that my publisher wanted me to go on tour. They asked me to go on a national tour, and I was excited about doing that someday, but initially, my greatest desire was to tour some of the great cities and small towns of the South, where my book takes place and where I am honored to live. During my travels to various book festivals and events, I found myself in the same room with, and then actually talking with my old hero, Pat Conroy. For me, it was a true blessing to be exchanging stories with a legendary man who had inspired me so deeply and for so long. I found Pat to be such a warm, gregarious, friendly fellow. He loved telling stories to the people around him, but more than that, he wanted to hear your story, to learn the details of your life. I had the impression that he'd been collecting this kindling for the bonfire of his imagination all his life, the stories of real people. One day we signed books together at an outdoor book festival. Another day, we talked in the author's green room before our respective presentations. A few weeks later, we were at a different event and he happened to step into an elevator with me. He immediately said, "Hello, Robert, how's your new book coming along?" and we launched into a discussion about the joys and challenges of writing while on the road. Being a writer has many quiet rewards, but this was one of my favorites,
Later, when I heard that Pat had passed away, I was deeply saddened, but I also knew that I had been so fortunate to have met him and talked with him for a little while. When I learned that SIBA's annual Southern Book Prize had been renamed after Pat Conroy, I thought that it was the perfect name, drawn from an author who had inspired so many readers and writers. And when I was told that my novel Serafina and the Black Cloak had been awarded the 2016 Pat Conroy Southern Book Prize in the Young Readers category, I sat down and shed tears. Not just out of sadness for Pat, although that was part of it, and not just out of gratitude for this high honor, although that was part of it, too, but out of the profound realization of how beautiful the long arcs of fate and time can be for each of us in our own little world.
---
For the week ending January 22. Books on the Southern Indie Bestseller List that are southern in nature or have been recently recommended by southern indie booksellers.


- The Pat Conroy Southern Book Prize |
- A SIBA Okra Pick 
See the full list here
Printable versions: Hardcover | Paperback | Children.
HARDCOVER
FICTION

1. The Underground Railroad
Colson Whitehead, Doubleday, $26.95, 9780385542364
2. Commonwealth
Ann Patchett, Harper, $27.99, 9780062491794
3. The Whistler
John Grisham, Doubleday, $28.95, 9780385541190
4. A Gentleman in Moscow
Amor Towles, Viking, $27, 9780670026197
5. The Sleepwalker
Chris Bohjalian, Doubleday, $26.95, 9780385538916

HARDCOVER
NONFICTION

1. Hillbilly Elegy
J.D. Vance, Harper, $27.99, 9780062300546
2. Three Days in January
Bret Baier, Morrow, $28.99, 9780062569035
3. The Undoing Project
Michael Lewis, Norton, $28.95, 9780393254594
4. The Hidden Life of Trees
Peter Wohlleben, Greystone Books, $24.95, 9781771642484
5. The Book of Joy
The Dalai Lama, Archbishop Desmond Tutu, Avery, $26, 9780399185045

Also of note: Challenging Reads

7. Difficult Women
Roxane Gay, Grove Press, $25, 9780802125392
6. When Breath Becomes Air
Paul Kalanithi, Random House, $25, 978081298840
9. The Vegetarian
Han Kang, Hogarth, $15, 9781101906118
2. We Should All Be Feminists
Chimamanda Ngozi Adichie, Anchor, $7.95, 9781101911761
Click on a book to purchase from a great indie bookstore! See the full Southern Indie Bestseller list and the books that are Special to the Southern List here.
---
Events at Southern Indie Bookstores
See the full calendar | Find a Southern Indie Bookstore near you
Beatriz Williams  (author appearance)
Beatriz Williams | 02/02/2017, 12:00 pm | Page & Palette | Fairhope, AL
TACKLING DUMMIES - Bobby Vernon - Gables  (author appearance)
Bobby Vernon | 02/02/2017, 06:30 pm | Books & Books Inc | Coral Gables, FL
WOOZIE WISDOM - Lynn Hubschman - Gables  (author appearance)
Lynn Hubschman | 02/02/2017, 08:00 pm | Books & Books Inc | Coral Gables, FL
Grafton Tanner - Babbling Corpse: Vaporwave and the Commodification of Ghosts  (author appearance)
Grafton Tanner | 02/02/2017, 06:00 pm | A Cappella Books | Atlanta, GA
Local Author Pamela Spahr: CAREGIVER'S SURVIVAL TOOLKIT: GO FROM SURVIVING TO THRIVING  (author appearance)
Pamela Spahr | 02/02/2017, 06:30 pm | Avid Bookshop | Athens, GA
Born Bright: A Young Girl's Journey to Something in America  (author appearance)
C. Nicole Mason | 02/02/2017, 07:30 pm | Charis Books & More | Atlanta, GA
Dana Berkowitz - BOTOX NATION: Changing the Face of America  (author appearance)
Dana Berkowitz | 02/02/2017, 06:00 pm | Octavia Books | New Orleans, LA
Chanelle Benz with THE MAN WHO SHOT OUT MY EYE IS DEAD  (author appearance)
Chanelle Benz | 02/02/2017, 06:00 pm | Square Books | Oxford, MS
John Semonche - Pick Nick: The Political Odyssey of Nick Galifianakis  (author appearance)
John Semonche | 02/02/2017, 07:00 pm | Quail Ridge Books & Music | Raleigh, NC
Bettye Kronstad, Perfect Day: An Intimate Portrait of Life with Lou Reed  (author appearance)
Bettye Kronstad | 02/02/2017, 02:15 pm | Regulator Bookshop | Durham, NC
In Conversation With Mur Lafferty of Six Wakes with Beth Revis  (author appearance)
Mur Lafferty | 02/02/2017, 07:00 pm | M. Judson, booksellers and storytellers | Simpsonville, SC
Author event with Kristan Higgins author of On Second Thought  (author appearance)
Kristan Higgins | 02/02/2017, 06:30 pm | Parnassus Books | Nashville, TN
Susan Rivers  (author appearance)
Susan Rivers | 02/03/2017, 12:00 pm | Page & Palette | Fairhope, AL
Scott Amsbaugh  (author appearance)
R. Scott Amsbaugh | 02/03/2017, 06:00 pm | Page & Palette | Fairhope, AL
REST IN POWER: THE ENDURING LIFE OF TRAYVON MARTIN - Sybrina Fulton & Tracy Martin - Florida Atlantic University  (author appearance)
Sybrina Fulton | 02/03/2017, 07:00 am | Books & Books Inc | Coral Gables, FL
M.C.V. Egan will speak and sign Death of a Sculptor  (author appearance)
M.C.V. Egan | 02/03/2017, 07:00 pm | Murder on the Beach Mystery Bookstore | Delray Beach, FL
Lisa Gardner presents Right Behind You  (author appearance)
Lisa Gardner | 02/03/2017, 05:00 pm | Vero Beach Book Center | Vero Beach, FL
Author Patricia Bell-Scott: THE FIREBRAND AND THE FIRST LADY  (author appearance)
Patricia Bell-Scott | 02/03/2017, 06:30 pm | Avid Bookshop | Athens, GA
Timothy Tyson with THE BLOOD OF EMMETT TILL   (author appearance)
Timothy Tyson | 02/03/2017, 05:00 pm | Square Books | Oxford, MS
Meet the Author: Frank Stephenson Jr.  (author appearance)
Frank Stephenson | 02/03/2017, 05:00 pm | Page After Page | Elizabeth City, NC
MEET THE AUTHOR FRANK STEPHENSON   (author appearance)
Frank Stephenson | 02/03/2017, 05:00 pm | Page After Page | Elizabeth City, NC
Meet the Author: Shane Wilson  (author appearance)
Shane Wilson | 02/03/2017, 05:00 pm | Page After Page | Elizabeth City, NC
Ali Standish - The Ethan I Was Before  (author appearance)
Ali Standish | 02/03/2017, 07:00 pm | Quail Ridge Books & Music | Raleigh, NC
Poetry reading by J.K. Daniels  (author appearance)
J.K. Daniels | 02/03/2017, 07:00 pm | Hub City Bookshop | Spartanburg, SC
Beatriz Williams Author of The Wicked City  (author appearance)
Beatriz Williams | 02/03/2017, 11:00 am | Litchfield Books | Pawleys Island, SC
Author event with Dana Perino author of Let Me Tell You About Jasper  (author appearance)
Dana Perino | 02/03/2017, 06:30 pm | Parnassus Books | Nashville, TN
Robin Talley launch party!  (author appearance)
Robin Talley | 02/03/2017, 07:00 pm | Hooray For Books | Alexandria, VA
AT THE END OF THE ORCHARD - Tracy Chevalier - Gables  (author appearance)
Tracy Chevalier | 02/04/2017, 07:00 pm | Books & Books Inc | Coral Gables, FL
Tim Dorsey Book Signing  (author appearance)
Tim Dorsey | 02/04/2017, 06:00 pm | Muse Book Shop | Deland, FL
Author Frank Reddy: EYES ON THE ISLAND  (author appearance)
Frank Reddy | 02/04/2017, 06:30 pm | Avid Bookshop | Athens, GA
Special Story Time: THE KING OF THE BIRDS  (author appearance)
Natalie Nelson | 02/04/2017, 10:30 am | Avid Bookshop | Athens, GA
Beatriz Williams, Karen White & Amber Brock  (author appearance)
Beatriz Williams | 02/04/2017, 01:00 pm | FoxTale Book Shoppe | Woodstock, GA
John Semonche – Pick Nick  (author appearance)
John Semonche | 02/04/2017, 11:00 am | McIntyre's Fine Books | Pittsboro, NC
Karen Pullen – Cold Heart  (author appearance)
Karen Pullen | 02/04/2017, 02:00 pm | McIntyre's Fine Books | Pittsboro, NC
Author Fred Fruisen  (author appearance)
Fred Fruisen | 02/04/2017, 03:00 pm | Page 158 Books | Wake Forest, NC
Author Event  (author appearance)
Fred Fruisen | 02/04/2017, 03:00 pm | Page 158 Books | Wake Forest, NC
Meet the Author: Shane Wilson  (author appearance)
Shane Wilson | 02/04/2017, 10:00 am | Page After Page | Elizabeth City, NC
Author Event: Tonya Brown Rivers - Renewal to Passion  (author appearance)
Tonya Brown Rivers | 02/04/2017, 02:00 pm | Park Road Books | Charlotte, NC
Author event with Robert J. Blake author of Victor and Hugo  (author appearance)
Robert J. Blake | 02/04/2017, 02:00 pm | Parnassus Books | Nashville, TN
LAURIE FRANKEL presents THIS IS HOW IT ALWAYS IS  (author appearance)
Laurie Frankel | 02/06/2017, 06:00 pm | Malaprop's Bookstore/Cafe | Asheville, NC
Timothy Tyson - The Blood Of Emmett Till  (author appearance)
Timothy Tyson | 02/06/2017, 07:00 pm | Scuppernong Books | Greensboro, NC
Author event with Emily Ley author of Grace Not Perfection  (author appearance)
Emily Ley | 02/06/2017, 06:30 pm | Parnassus Books | Nashville, TN
WHO KILLED PIET BAROL? - Richard Mason - Gables  (author appearance)
Richard Mason | 02/07/2017, 08:00 pm | Books & Books Inc | Coral Gables, FL
Tim Dorsey Booksigning  (author appearance)
Tim Dorsey | 02/07/2017, 07:00 pm | Murder on the Beach Mystery Bookstore | Delray Beach, FL
Tim Dorsey will speak and sign Clownfish Blues  (author appearance)
Tim Dorsey | 02/07/2017, 07:00 pm | Murder on the Beach Mystery Bookstore | Delray Beach, FL
Rest in Power: The Enduring Life of Trayvon Martin   (author appearance)
Sybrina Fulton | 02/07/2017, 07:00 pm | A Cappella Books | Atlanta, GA
Fran Stewart Book Launch Party for A Wee Homicide In A Hotel  (author appearance)
Fran Stewart | 02/07/2017, 07:00 pm | Eagle Eye Book Shop | Atlanta, GA
Pamela D. Arceneaux - GUIDEBOOKS TO SIN: The Bluebooks of Storyville, New Orleans  (author appearance)
Pamela D. Arceneaux | 02/07/2017, 06:00 pm | Octavia Books | New Orleans, LA
Jeff Giles discusses his debut YA novel, The Edge of Everything  (author appearance)
Jeff Giles | 02/07/2017, 07:00 pm | Flyleaf Books | Chapel Hill, NC
KEVIN WILSON presents PERFECT LITTLE WORLD  (author appearance)
Kevin Wilson | 02/07/2017, 06:00 pm | Malaprop's Bookstore/Cafe | Asheville, NC
Laurie Frankel Book Talk & Signing  (author appearance)
Laurie Frankel | 02/07/2017, 06:00 pm | Fiction Addiction | Greenville, SC
Book Talk & Signing with Award-Winning Author Laurie Frankel  (author appearance)
Laurie Frankel | 02/07/2017, 06:00 pm | Fiction Addiction | Greenville, SC
RELEASE PARTY: The Arrangement in Paperback  (author appearance)
Ashley Warlick | 02/07/2017, 07:00 pm | M. Judson, booksellers and storytellers | Simpsonville, SC
Authors Round the South
www.authorsroundthesouth.com
Lady Banks is sponsored by the Southern Independent Booksellers Alliance, in support of independent bookstores in the South.
SIBA | 3806 Yale Dr. | Columbia, SC 28409
You are receiving this email at @@email@@. If you wish to stop receiving email from us, you can simply remove yourself by replying with "unsubscribe" in the subject or by visiting: @@unsubscribe_url@@
---