Search all recommendations...
All Categories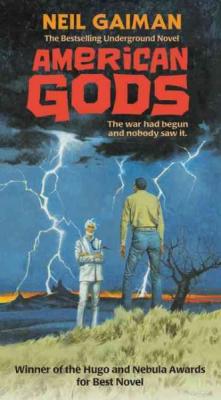 American Gods is an entertaining story that hooks readers from the beginning and does not let go of them until the tale is done. It is the 'Twilight of the Gods' as a new order rises to challenge the old. America is the battleground and the future of the world hangs in the balance. The enigmatic Mr. Wednesday seeks to control the flow of events, and he has hired a most unique individual, Shadow, to assist him. For anyone who has ever wondered whatever became of the old gods of myths and legends, the answer is as deceptively simple as it is complicated: They came to America.
American Gods by Neil Gaiman ($19.99, William Morrow), recommended by Bud, Quail Ridge Books, Raleigh, NC.
---