Search all recommendations...
All Categories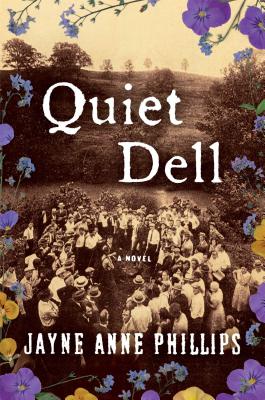 Award-winning author Phillips has been haunted by this story for 40 years. Her novel is based on the murder of the Chicago widow Asta Eicher and her three children in 1931. Lonely and out of money, Asta corresponds with a seemingly moneyed and well-mannered stranger named Harry Powers. She is lured to West Virginia, where, within a few days, the family is brutally murdered. Emily Thornhill is the Chicago journalist who becomes deeply involved in solving the sensational case, during which she falls into a passionate but problematic love affair. Phillips portrays the Eicher family so charmingly, especially the youngest child, Annabelle, that our horror and outrage are tenfold. This earns a place on the shelf with such classics as Night of the Hunter and In Cold Blood.
Quiet Dell by Jayne Anne Phillips ($28, Scribner) recommended by Lisa, Square Books, Oxford, MS.
---