Search all recommendations...
All Categories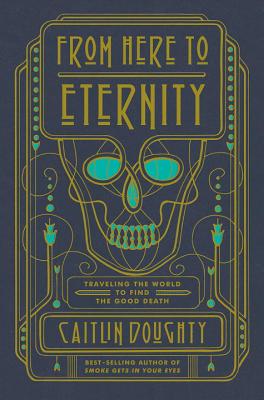 This book is...so...COOL! Maybe I'm just a macabre soul, but Caitlin Doughty argues that much of Western culture has grown too apart from death by avoiding it as much as possible. This prevents us from grieving in proper ways. She takes us around the world studying a variety of different death practices that may leave some of you more squeamish types squirming, but the result is very profound and beautiful and whimsical. It certainly has me thinking about how I would like to go, and now I have so many more ideas (again...macabre)!
From Here to Eternity: Traveling the World to Find the Good Death by Caitlin Doughty, Landis Blair ($24.95*, WW. Norton & Company), recommended by Fountain Bookstore, Richmond, VA.
---