Search all recommendations...
All Categories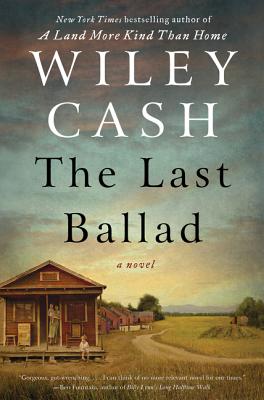 In Wiley Cash's new novel, The Last Ballad, it is 1929 and the labor movement is trying to organize in North Carolina. Somehow Ella May finds the courage and resolve to fight to make things better for her children and the people who share her life of poverty and powerlessness. Cash captures the sounds and draws the pictures so beautifully that these people and their stories become real. It is heartbreaking to read what will push men and women to risk their lives for a common good but it is inspiring and gives us hope.
The Last Ballad by Wiley Cash ($26.99*, William Morrow), recommended by Quail Ridge Books, Raleigh, NC.
 A Fall 2017 Okra Pick
---