Search all recommendations...
All Categories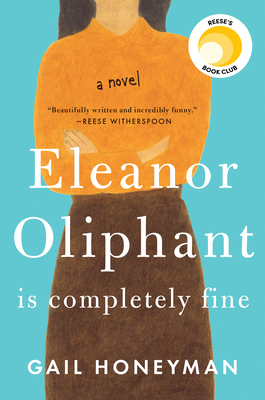 As I began Eleanor Oliphant is Completely Fine, a novel by Gail Honeyman, I thought I'd encountered a cute little story about a quirky young woman whose unfiltered observations of, and responses to, people in her world were laugh-out-loud funny. But my illusions faded quickly. I learned that Eleanor's social ineptness, and a physical deformity, led to her isolation and profound loneliness. And behind the physical scar were the emotional scars inflicted by an abusive mother. This is a sober book but it's not depressing. Eleanor copes with her situation with the help of another quirky soul and professional counseling. Honeyman does a masterful job of using wit and first person narrative to create a powerful story of innocence, in spite of pain, and the possibility of recovery.
Eleanor Oliphant is Completely Fine by Gail Honeyman ($26.00*, Pamela Dorman Books), recommended by Quail Ridge Books, Raleigh, NC.
---