Search all recommendations...
All Categories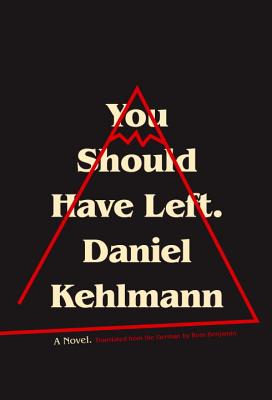 Daniel Kehlmann's novella sent shivers down my spine and kept me asking, "Just what is happening here?" A screenwriter tries to break through writer's block during a vacation with his family at a mountain house in Germany, but soon finds himself confronting sinister and physics-defying phenomena. I picked this up looking for a quick and entertaining read, but the story grabbed my wits and tossed them into its skewed events--and compelled me to read it again. A deliciously frightening tale.
You Should Have Left. by Daniel Kehlman ($18.00*, Pantheon Books), recommended by Quail Ridge Books, Raleigh, NC.
---