Search all recommendations...
All Categories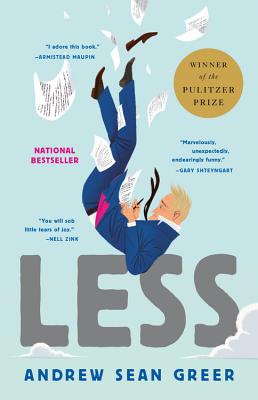 In Andrew Sean Greer's new novel, Less, novelist Arthur Less, on the brink of turning 50, runs away from an ex-boyfriend's wedding to go on a world tour. "Despite all his mishaps, missteps, misunderstandings, and mistakes, Less is, above all, a love story." The voice is charming, the characters are hilarious and delightful, and you cheer for Less through this entire anxiety-ridden trek across the globe to find himself and what will make him truly happy. A perfect feel-good literary beach read for 2017!
Less by Andrew Sean Greer ($26.00*, Lee Boudreaux Books), recommended by Quail Ridge Books, Raleigh, NC.
---