Search all recommendations...
All Categories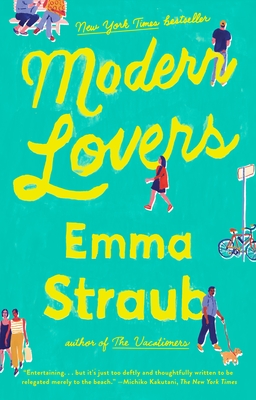 From the publisher: "From the author of the New York Times bestseller The Vacationers, a smart, highly entertaining novel about a tight-knit group of friends from college-- and what it means to finally grow up, well after adulthood has set in. Straub packs wisdom and insight and humor together in a satisfying book about neighbors and nosiness, ambition and pleasure, the excitement of youth, the shock of middle age, and the fact that our passions--be they food, or friendship, or music--never go away, they just evolve and grow along with us."
Modern Lovers by Emma Straub ($16.00, Riverhead Books), recommended by Writer's Block Bookstore, Winter Park, FL.
---