Search all recommendations...
All Categories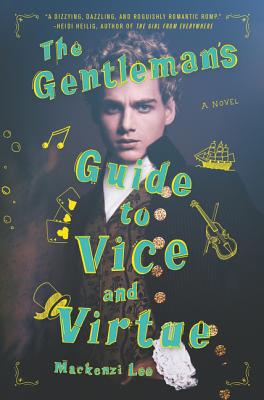 An adventurous, charming, fast-paced, and utterly lovable. High drama, high romance, history, intrigue, humor - it is EVERYTHING! No 500-page book has ever been this light-hearted and easy to read. It is a gem of a book constructed with care by Mackenzi Lee - an historian and an artist. It's pure fun with fantastic, hilarious characters that seem to breathe on the page. It took only a few pages for me to be fully invested in Monty, Percy, and Felicity and the intricacies of their lives. This book made me yearn for a Grand Tour of my own--although I could maybe do without the theft, highwaymen, and terrifying pursuit of alchemical cures...
The Gentleman's Guide to Vice and Virtue by Mackenzi Lee ($18.99, Katherine Tegen Books), recommended by Flyleaf Books, Chapel Hill, NC.
---