Search all recommendations...
All Categories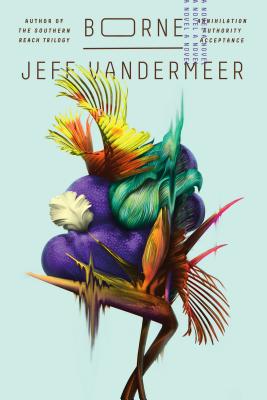 Jeff VanderMeer's Southern Reach trilogy led us on a gradual descent into creeping sci-fi horror. His new standalone novel Borne plunges you straight-off into a post-apocalyptic cityscape picked over by scavengers, failed biotech, and a Godzilla-sized flying bear called Mord. The world VanderMeer describes is terrifying and ingeniously conceived, but it's the relationship between a scavenger, Rachel, and the squid-like biotech creature she names Borne that is the book's most remarkable feat. He was born, but I had borne him.
Borne by Jeff VanderMeer ($26.00, MCD), recommended by Travis, Flyleaf Books, Chapel Hill, NC.
---