Search all recommendations...
All Categories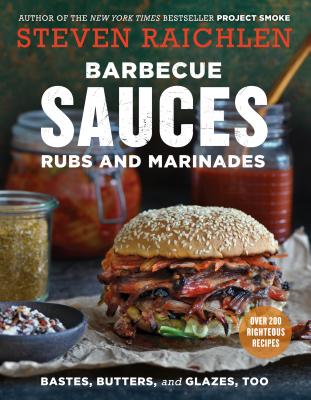 We are still licking our chops from the dinner we did with this author a while back! Steven Raichlen, America's "master griller" (Esquire), has completely updated and revised his bestselling encyclopedia of chile-fired rubs, lemony marinades, buttery bastes, pack-a-wallop sauces, plus mops, slathers, sambals, and chutneys. It's a cornucopia of all the latest flavor trends, drawing from irresistible Thai, Mexican, Indian, Cajun, Jamaican, Italian, and French cuisines, as well as those building blocks from America's own barbecue belt.
Barbecue Sauces, Rubs, and Marinades--Bastes, Butters & Glazes, Too by Steven Raichlen ($17.95, Workman Publishing), recommended by Kelly, Fountain Bookstore, Richmond, VA.
---