Search all recommendations...
All Categories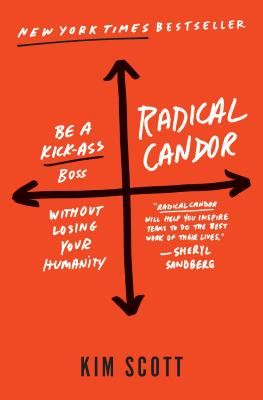 Radical Candor is the best book on being a boss (i.e., managing people) that I've ever read. Kim's system is elegantly simple, eminently useful, and applicable to anyone who has ever been an employee or an employer. Unlike the dry tone of most business books, Kim sounds like an older sister sharing hard-won experiences and her gossipy Silicon Valley examples also make the book a fun peek into the tech companies like Google and Apple that are now mainstays of the Fortune 500.
Radical Candor by Kim Scott ($26.99, St. Martin's Press), recommended by Jill, Fiction Addiction, Greenville, SC.
---