Search all recommendations...
All Categories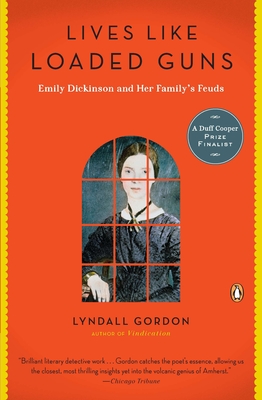 There's much that's a mystery about Emily Dickinson, but one traumatic event of her life is well-documented: the affair between her brother Austin and Mabel Loomis Todd, an Amherst College professor's wife. Lyndall Gordon uses the affair and the feud it caused to explore Emily Dickinson's life and the untold dramas that fueled her poems. This is riveting reading that will challenge anyone's notion of Dickinson as a quaint spinster.
Lives Like Loaded Guns: Emily Dickinson and Her Family's Feuds by Lyndall Gordon ($20, Penguin Books), recommended by Travis, Flyleaf Books, Chapel Hill, NC.
---