Search all recommendations...
All Categories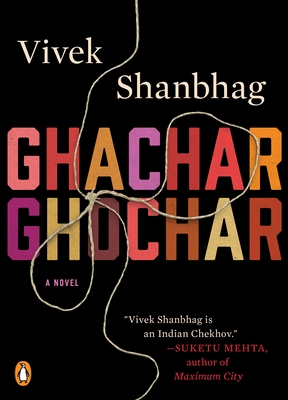 So, the title. "Ghachar ghochar" is an untranslatable phrase uttered when things become hopelessly tangled. Like the knot on the cover. Like the lives of Vincent's family after a sudden, collective change in financial status. Like their relationship with the relentlessly imperturbable ants that have invaded the family's living quarters. Translated from Kannada (a southern Indian language), this novella-length book will grab you from the first pages and hold you until the end. A compelling, engrossing family drama that I would call delightful, but for the ending …
Ghachar Ghochar by Vivek Shanbhag ($15, Penguin Books), recommended by Elese, Flyleaf Books, Chapel Hill, NC.
---